Thursday, 06 February, 2014 05:29 Written by
Hilton KL is situated above the very busy KL Sentral station.  KL Sentral station is the main train station in Kuala Lumpur.  It is where all the subway lines, monorail lines, suburban train lines converge.  There is also an express 28-minute train service connecting to and from Kuala Lumpur International Airport.  In short, the hotel is right at the transport hub or geographical epicentre of KL. 
Like KL Sentral, Hilton KL is very busy.  There are always people coming and going in the lobby.  The hotel overlooks the tranquil Lake Gardens or the iconic Petronas Towers.  Located in the higher floors from Levels 26-34 are the executive rooms.  Built in 2004, the rooms are contemporary chic.  The colour scheme is a soothing, contemporary chic behind of white, gray and pine.  Very chic and modern.  The executive rooms feature an open layout where the bathrooms and sleeping areas are divided by retractable sliding doors.  You are able to enjoy the television and city/ lake views while lying in the tub.  Heaven! In the executive rooms, wardrobes act as semi space dividers between the sleeping area and the bathroom.   
On the 33rd floor is the executive lounge which executive room guests can access.  The executive lounge serves breakfast from 6.30pm to 10.30 on weekdays.  On weekends, they have thoughtfully extended breakfast from 6.30am to 11am.  This is a very thoughtful and empathetic hotel which understands that people want to sleep in on weekends.  They also serve afternoon tea from 12.30pm to 3pm.  There is also cocktail hour from 6.30pm to 8.30pm, during which they serve delicious canapés, sandwiches and some bite-sized cakes.  The extremely accommodating and helpful are immaculately dressed in black suits.  As the executive lounge is quite small, try to get there early.  There aren't a lot of electrical sockets around, so people who like to work on their laptops while relaxing over a glass of wine would definitely arrive early to grab a desired table.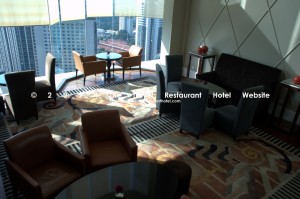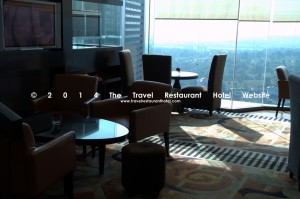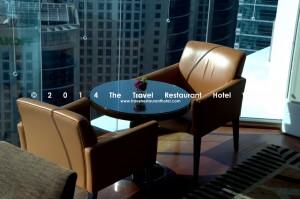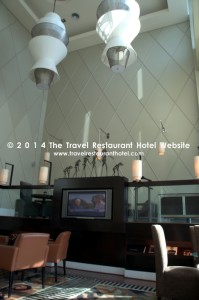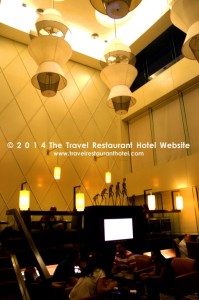 A 9-year-old hotel at the time of writing, Hilton KL revamped its lobby and dining outlets with a design concept inspired by the nature found in the nearby Lake Gardens.  The result is a more modern and fresher look.  It's like nature has been brought indoors and brings a much needed calming balance to the huge human flow in the lobby and restaurants.   For all-day-dining, guests and diners need not look further than VASCO'S which features a new design concept that give it an "alfresco" outdoor ambience, thematic dining areas and four interactive show kitchens that feature "ala minute" dishes prepared on the spot for diners.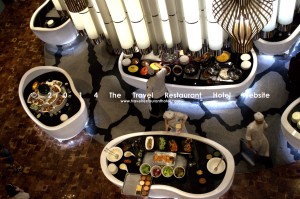 CHAMBERS BAR & GRILL is a unique bar and grill room concept which is a departure from the traditional grill room, where prime cuts of dry aged meat are grilled to perfection on skewers over lava stone, charcoal and robatayaki style, while the bar serves a great selection of classic cocktails, single malt whiskies, wines, champagnes & premium beers. 
GRAZE is an unpretentious but stylish brasserie which serves authentic European classics inspired by fresh seasonal ingredients and a rotating menu that celebrates robust, bold flavours.
ORO CAFÉ, a new style barista bar, that sets the standard in café culture, designed for the perfect caffeine fix and people watching.
THE LOUNGE, the hub of the hotel has also been completely redesigned with a sophisticated and eclectic vibe. Featuring an expansive open space but demarcated with a modern mix of furniture, flooring and fittings, it is stylish but informal with intimate spaces for small gatherings or meetings. All this is framed by the spectacular vista of KL's landmark Lake Gardens and the city skyline through a wall to ceiling glass frontage that envelopes the lounge.  One very thoughtful and clever service that Hilton KL provides is that diners can order from any F&B outlet in the hotel and have the food brought to the lounge.  That way, you never have to compromise and can try from all restaurants in the hotel in one meal. 
 For Chinese food and Japanese food, there is Chynna (I can't decide if the name sounds more like a transvestite or a WWE wrestling diva) and Iketeru. 
Famous People Who Stayed Here:
Taiwanese Pop Superstar Wang Lee Hom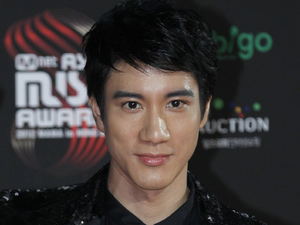 Diva Jennifer Lopez.  While staying here, J.Lo hung out at the hotel's Zeta Bar.  She decided to get up and gave an impromptu performance to all the customers and guests that night.