Wednesday, 21 January, 2015 08:28 Written by
Harum Manis, located near the Intercontinental Jakarta, offers authentic and utterly delicious Indonesian cuisine in a refined and elegant ambience.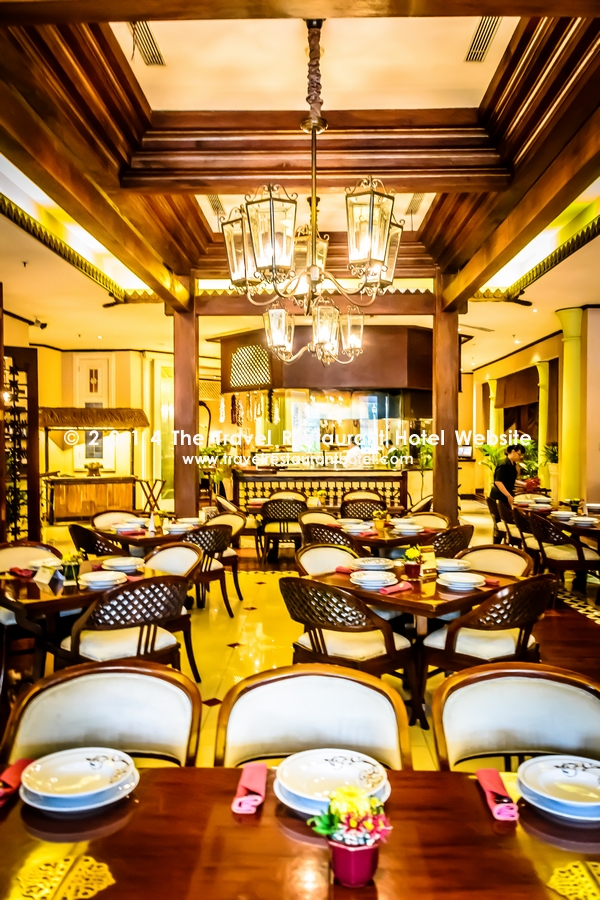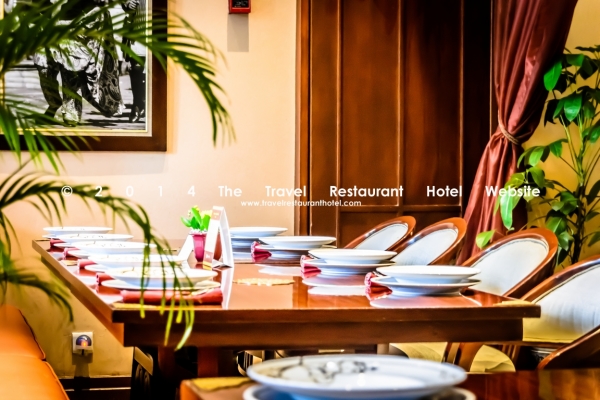 The name "Harum Manis" is derived from a sweet cotton candy that found in native Indonesia and is popular among children for its crispiness and sweet flavor.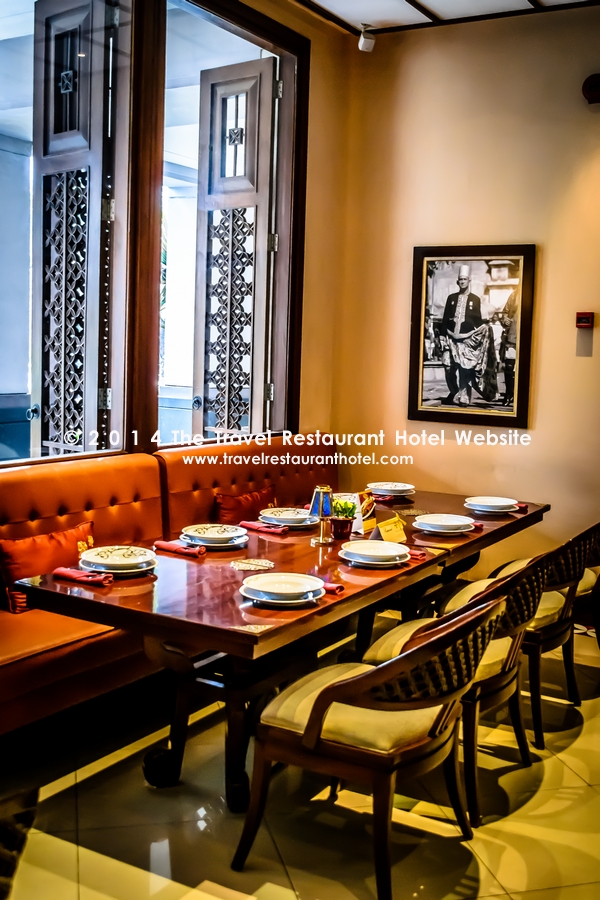 Harum Manis takes advantage of the rich Indonesian heritage in the interior and architectural design of the restaurant. As the restaurant's interior attempts to maintain a look that is traditionally Indonesian, designers enhanced the typically dark and bold Javanese characteristics with a lighter and airy contemporary twist.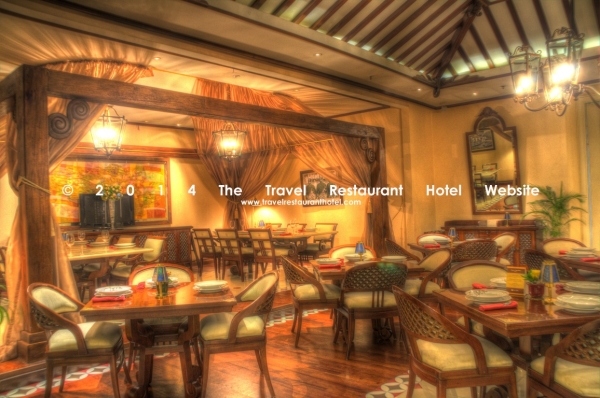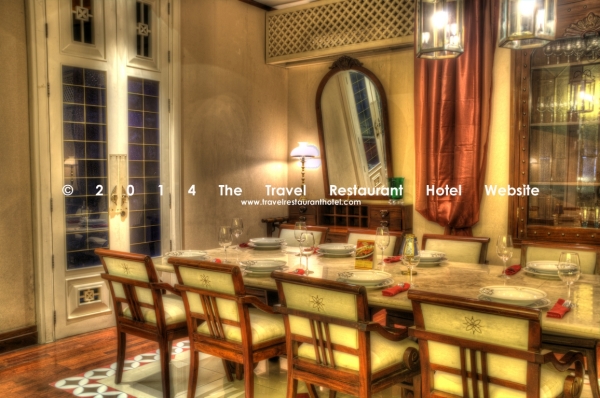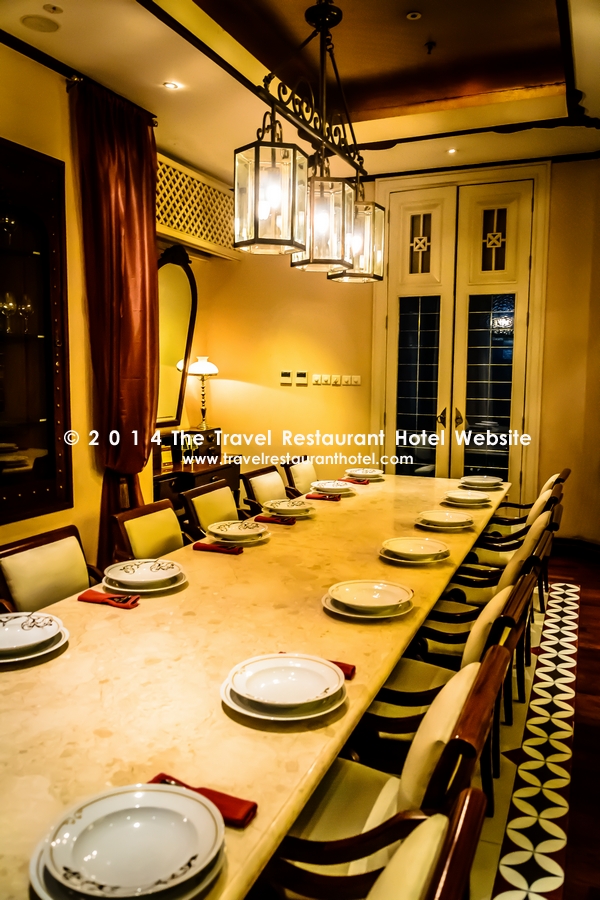 The restaurant inherits various characteristics of classic Indonesian furniture design. It applies a natural colour scheme of white and cream to the interior, as well as a little touch of blue which is believed to help protect the environment from harmful elements.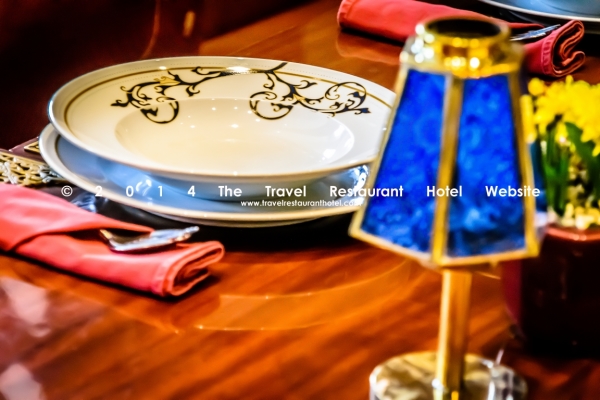 The restaurant is helmed by Executive Chef Beni Iskabul, who boasts more than 30 years of experience as a chef. With training from The International Hotel School and Institute Pariwisata National, Chef Beni has worked in Grand Sahid Hotel Jakarta, Bunga Rampai and Kembang Goela, Chicago for Ribs, Ponderosa Group before leading the team and delivering great cuisine at Harum Manis.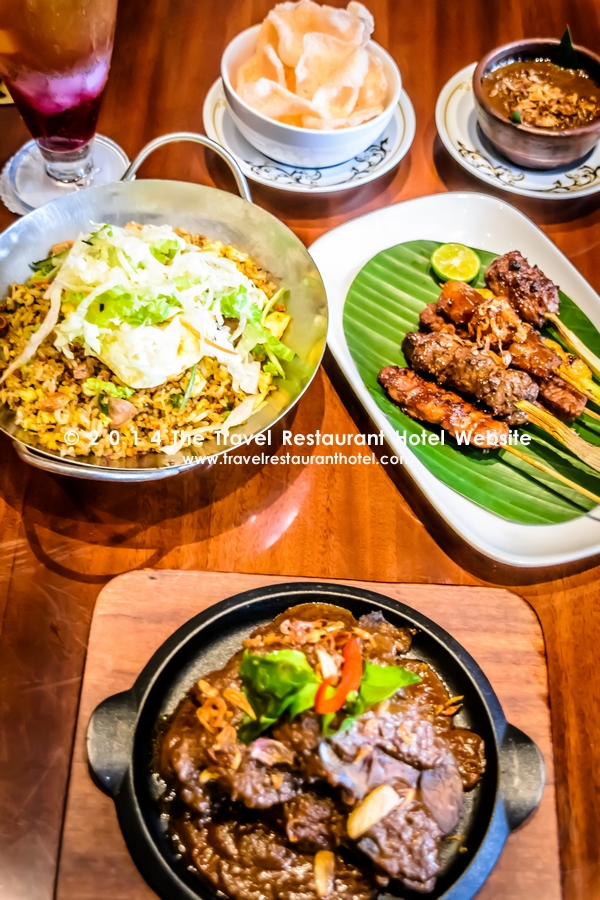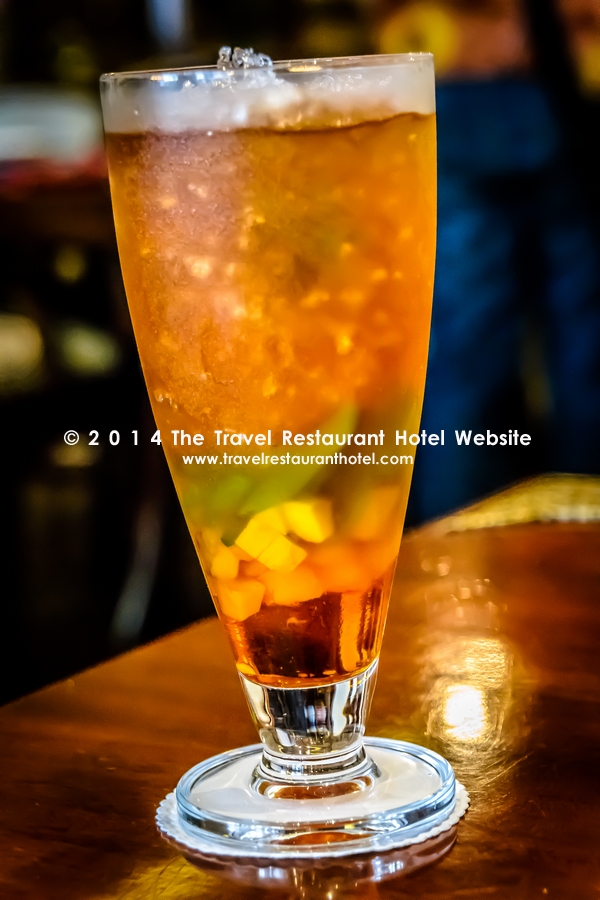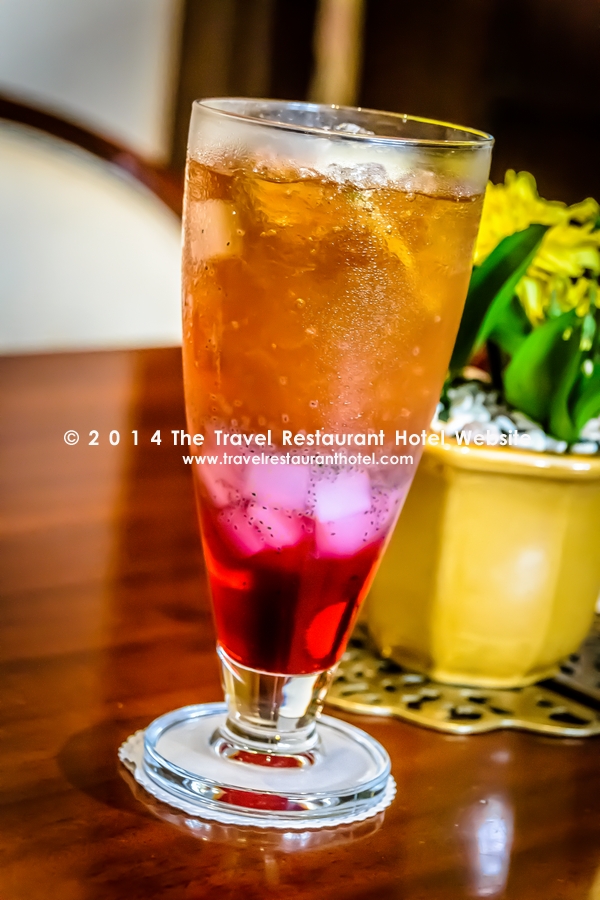 Sate Satu Meter (One Meter Sate)
Harum Manis Signature skewer
The assortment of sate grilled over coconut charcoal (meant to be shared)
Grand and impressive, when this arrives, it definitely is the centre of attention. Highly suitable for entertaining guests. They have marinated the meat very well. The flavour has completely permeated the meat. The meat is tender and sweet with just the right amount of char-grilled smell.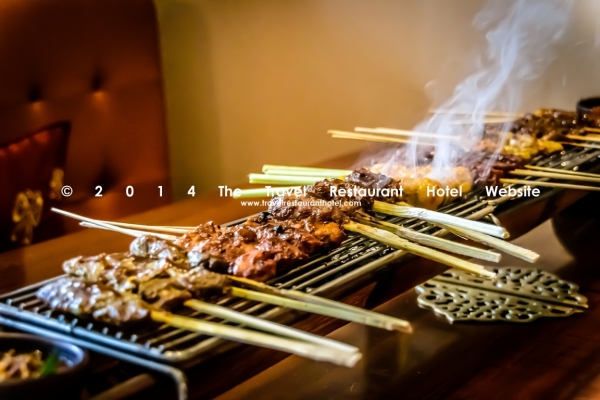 The peanut sauce that accompanies the sate is so rich, thick and delicious, I think I eat it on its own for a meal.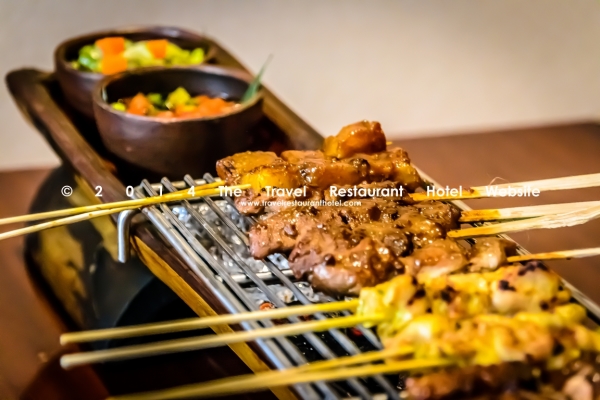 Nasi Campur Nusantara
Indonesian iconic mixed rice
Shredded beef, fried free-range chicken, mixed bean curd, salty fish Balinese lawar, sate pentul, sengkel bakar, bumbu rujak and melinjo crackers.
The fresh fragrance of the chopped lettuce contrasts with the fried rice which has a hint of spiciness. The fried rice just the right hint of char-grilled flavor. With the accompanying meat, this is filling and satisfying.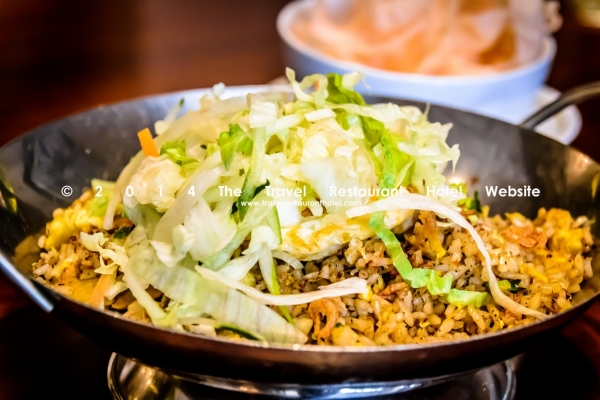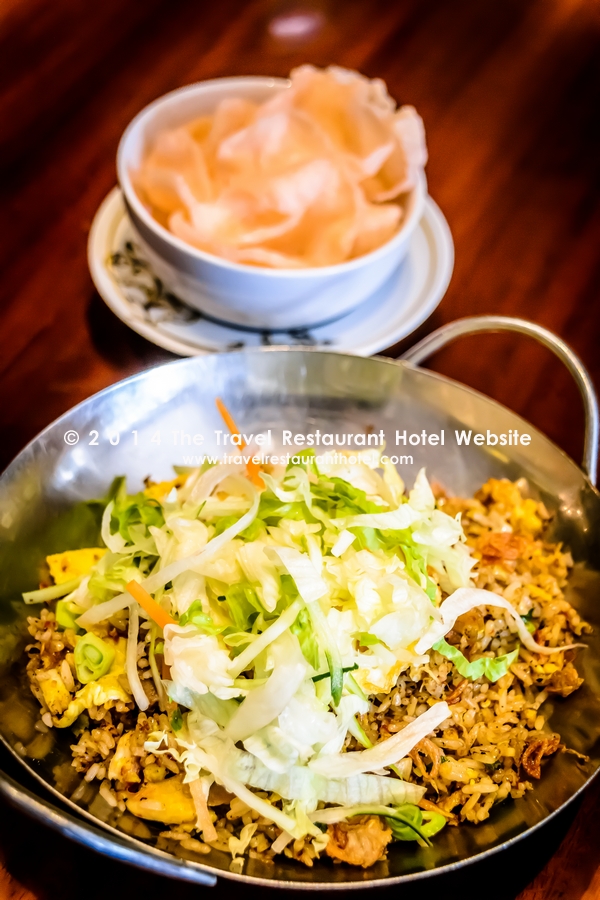 Rendang Bakar Tali Jiwo
An original recipe of slowly braised and char-grilled beef shank. Gravy sauce.
I have high expectations of beef rending, having tasted fantastic beef rendang before. This one measures up—- it is rich, extremely flavourful. They used extremely lean beef, which is great for health-conscious people.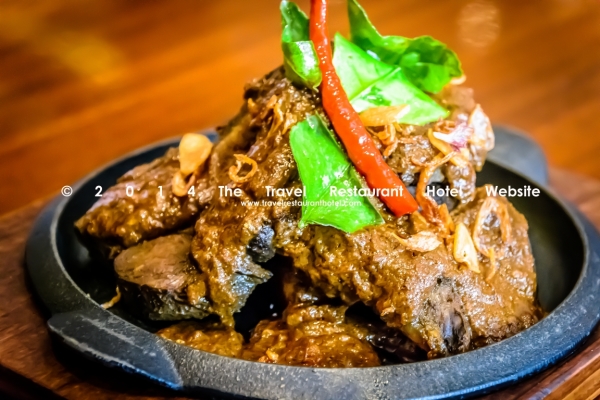 Tumis Kecipir Cindelaras
Stir-fried baby winged beans
Traditional paste sauce, sliced reed chili and crispy anchovies.
This one is quite hot, surprisingly. It is the most spicy of the dishes.