Tuesday, 26 May, 2015 02:59 Written by
There are still 4 long weekends left in 2015 here in Singapore. If you have no idea where to escape to for these long weekends, may I suggest the city nearest to Singapore, Kuala Lumpur.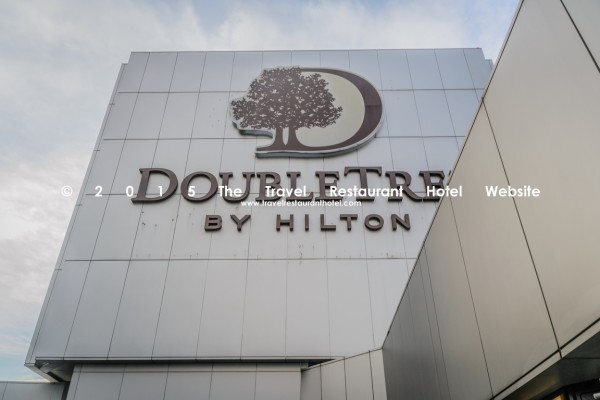 A stay at Doubletree by Hilton Kuala Lumpur makes for a heavenly getaway from Singapore. It is a modern and luxurious hotel with excellent restaurants. Opened in Aug 2010, this is the first Doubletree by Hilton hotel in the South East Asian market. The hotel has 34 storeys with 540 guestrooms. The room inventory is just about right. I have written elsewhere on this website that I hate hotels with more than 500 rooms—- they never allocate enough space at the breakfast restaurant to cater to so many guests as the space sits empty for the rest of the day. As a result, queues form at these hotels during breakfast and food runs out quickly. Doubletree by Hilton Kuala Lumpur is close to shopping paradise (KLCC) and it is conveniently linked to a subway station.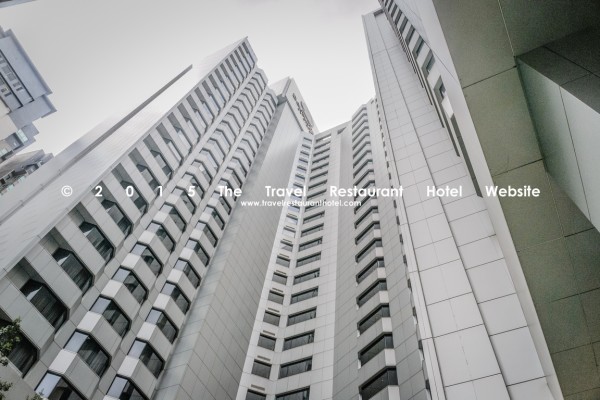 I stayed in an Executive room during my stay. Depending on your room, you may get gorgeous views of the Petronas Twin Towers or views of the Klang Valley. It was so sexy to fall asleep with the twinkling lights of city beneath you every night. The room had a modern and soothing decor based on pine and neutral browns. There is a luggage bench big enough for one suitcase. Not to worry if you travel with a partners, there is plenty of space to lay out your suitcase. In fact, the spaciousness was one of the first things that struck me as I walked into the room. The other thing that struck me was that this room is clean. They took good care to clean and maintain the room. I really appreciate the paintings hanging above the bed and above the luggage bench.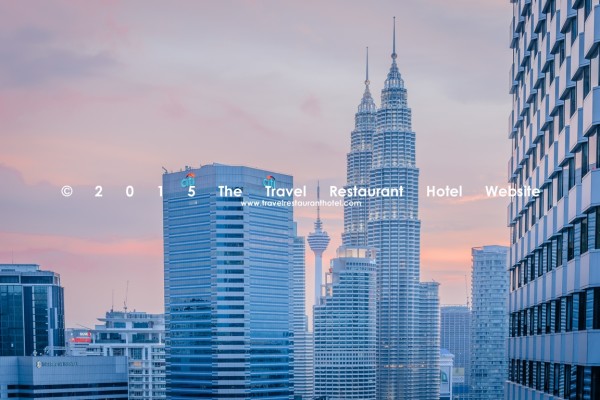 One reason I recommend stressed out Singaporeans to stay at the Doubletree is that they could probably get a good night's sleep in the Executive room. While the Doubletree's signature Sweet Dreams bed is quite ordinary, the curtains overlap quite a great deal when they close so they really block out the light. Moreover, there is a couch in front of the curtains which blocks out light creeping in from under the curtains. In total darkness and with reasonable sound insulation, you should be able to get a good night's sleep.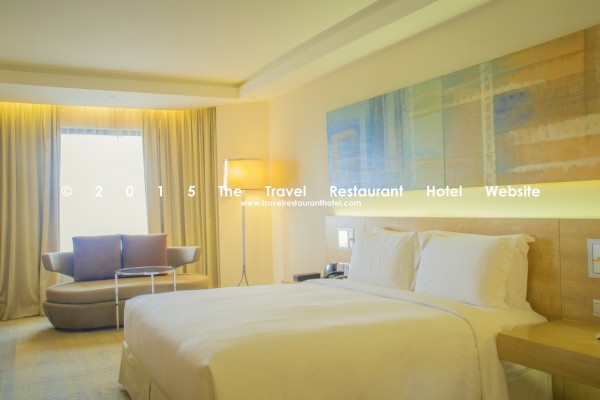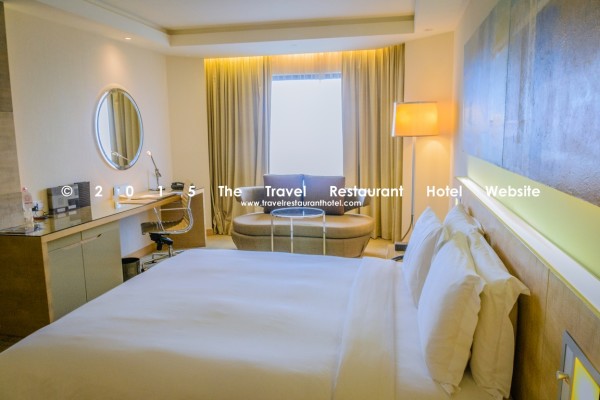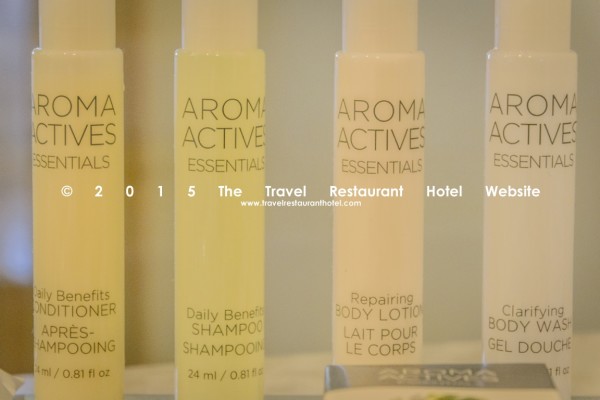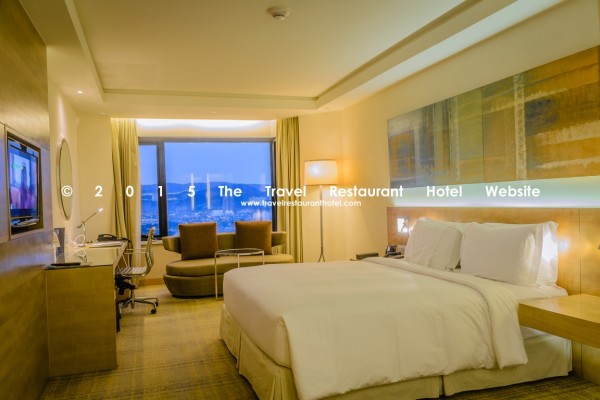 One of the small delights which add to your sleep's pleasure is that you can choose from a pillow menu to suit your preferences: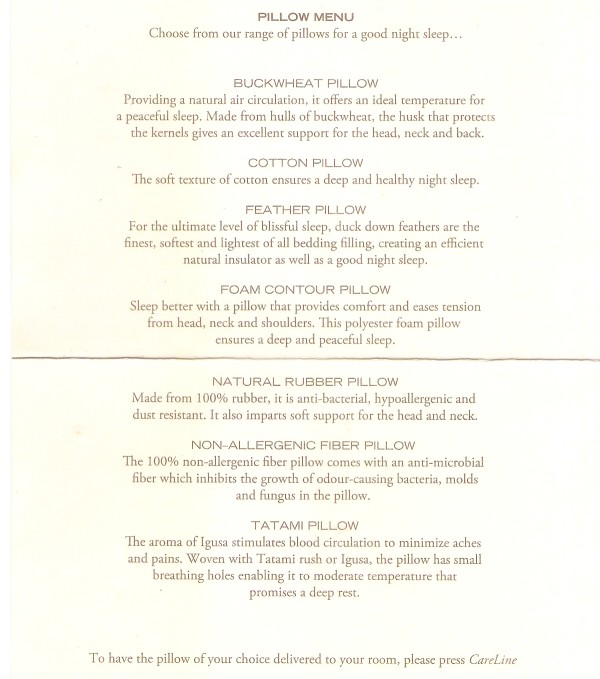 I had great fun trying a different pillow each night. Haha!
Should you need to check emails, the hotel provides the essential free wifi. You may want to sit on the ergonomic chair while tapping away at your laptop. I really appreciate the thought they put into designing a good room— there is a power socket by left of the bed. So you can plug in your device, sit up in bed, watch TV while using your device at the same time. It is infinitely helpful if you need to charge your phone during the night but you also rely on your phone for the next morning's alarm so it cannot be far away. Out of the three available power sockets in the room, one is a universal socket.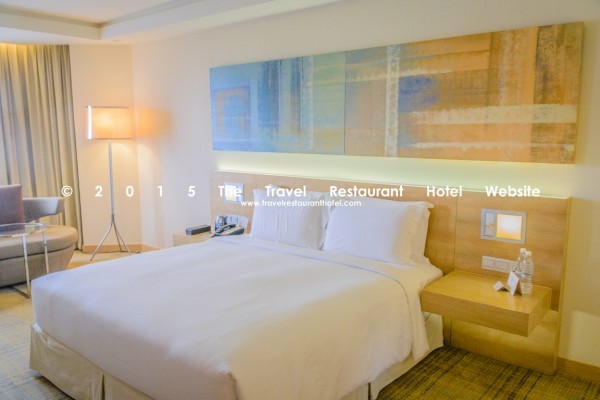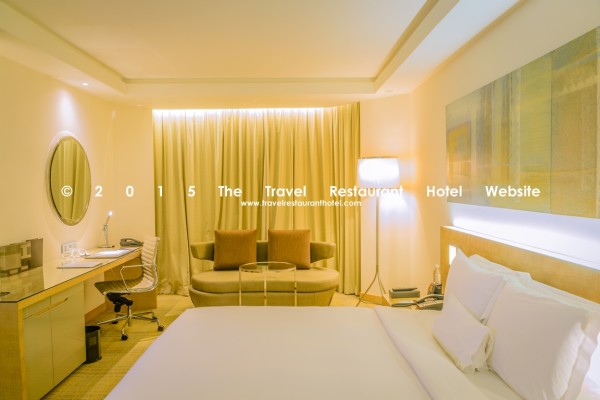 If you stay in an Executive room, you get to enjoy access to the Executive Lounge. Instead of jostling with the crowd, you can enjoy breakfast in the lounge. There is also a wonderful cocktail hour from 5.30pm to 7.30pm. During the cocktail hour, you enjoy free flow of soft drinks, cocktails, whisky and housepour red and white wine. The cocktail spread is a filling one and the food varies from one day to the next. Unfortunately, children are allowed in this lounge. So every morning and evening while I was there, children were running about and making noise. The first evening I was there, a bunch of children were making so much noise that 4 adults actually spoke up to the father and admonished him. The lounge staff made no attempt to speak to the parent to get the child to pipe down. All the 4 adults (and myself) were disappointed that the children's din disrupted the usually relaxed and sophisticated ambience of an Executive Lounge. In addition, this is a very relaxed lounge—- many guests stroll in wearing shorts and flip-flops.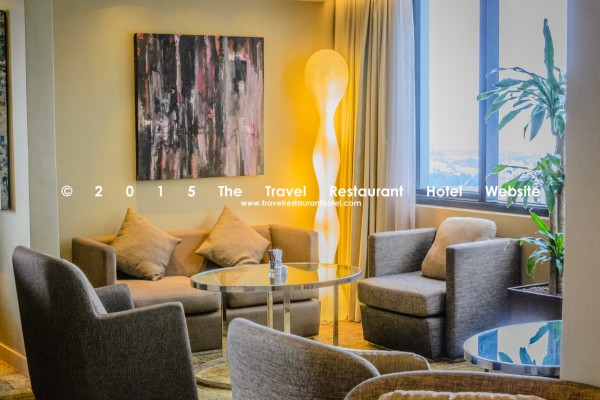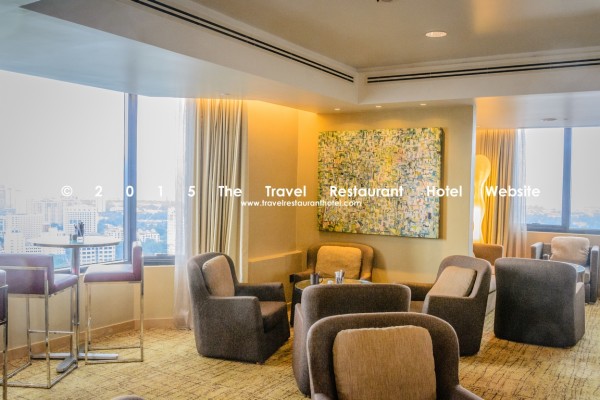 Should you want to work up a sweat, they have a very simple gym. After your workout, you can take advantage of the sauna and steam room. There is a smallish pool which is very popular on weekends with families and kids.
Singaporeans love good food. You can't go wrong staying at this hotel. There is an alfresco poolside (no air-conditioning) Italian restaurant Tosca and an all-day dining restaurant Makan Kitchen. For May and June 2015, Tosca offers a sharing platter featuring a three-course set meal- an appetizer, salad or soup, a choice of main course and the restaurant's signature dessert. The set meal is priced at RM91 per person (for a minimum of 2 persons) and is available only for lunch on Saturdays, Sundays and Public Holidays.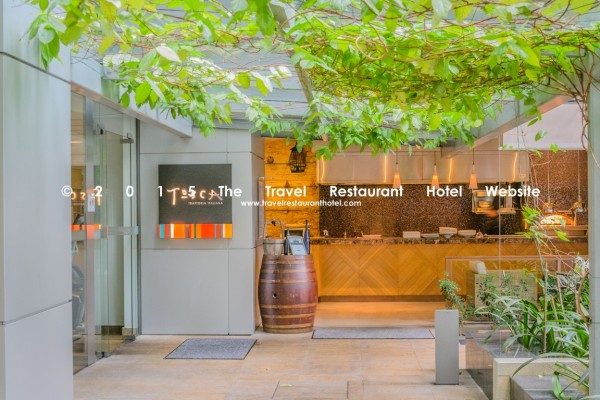 For May, the menu is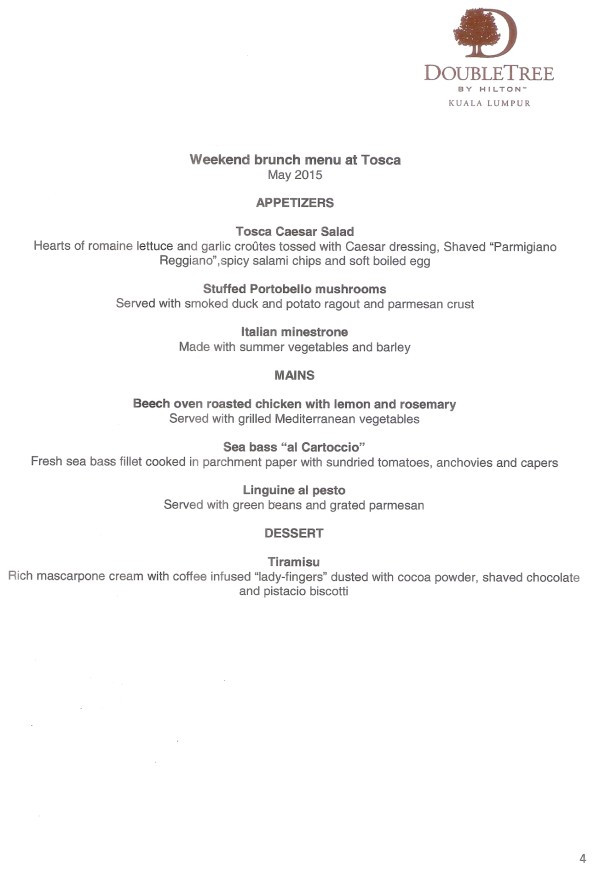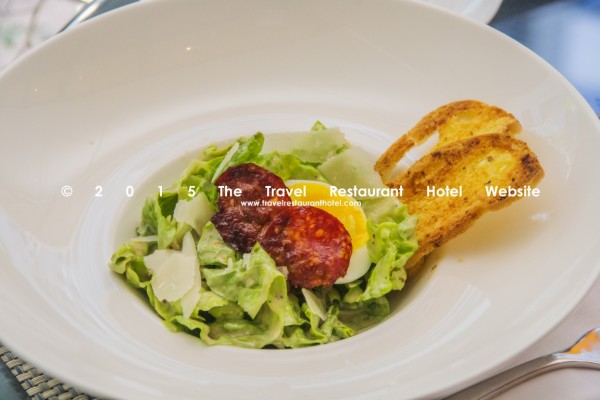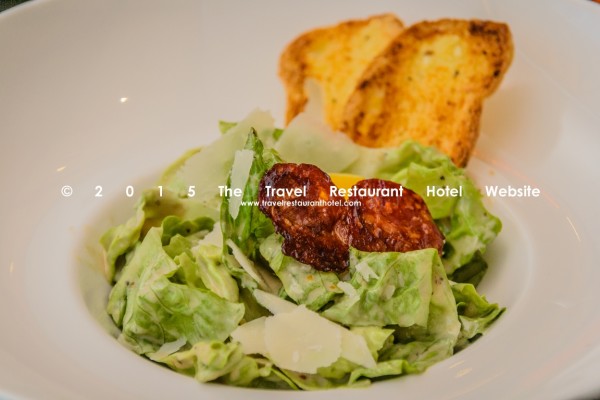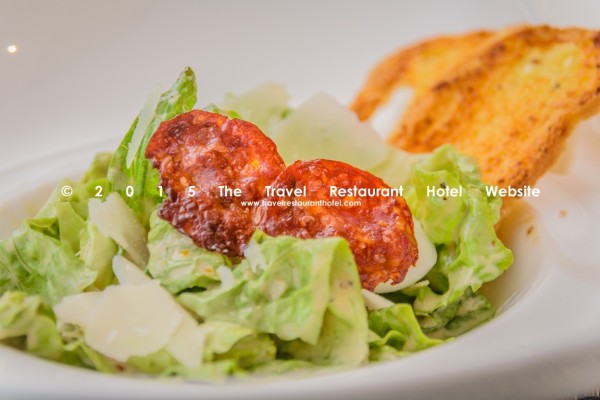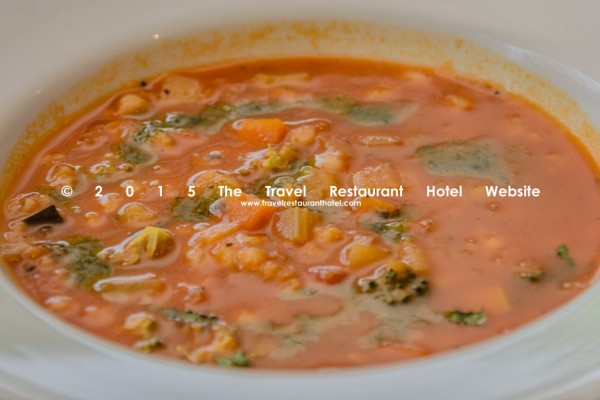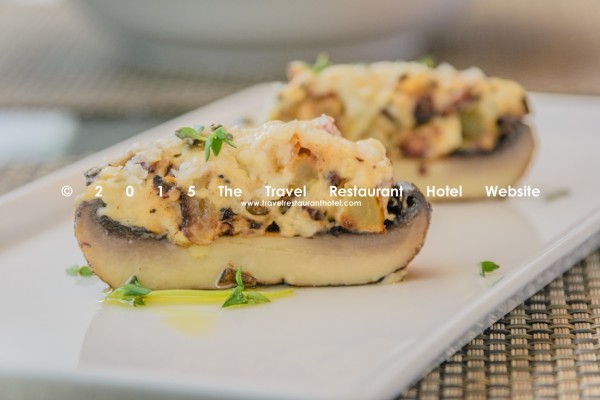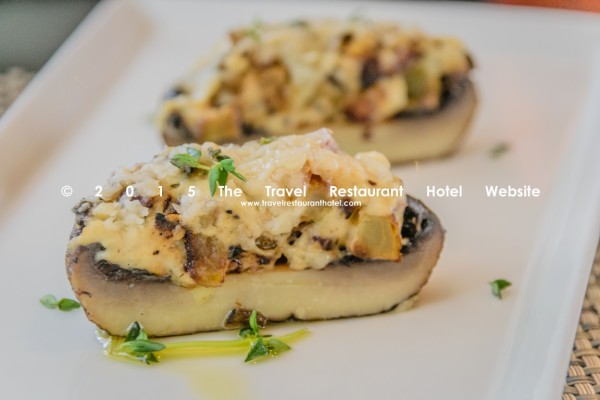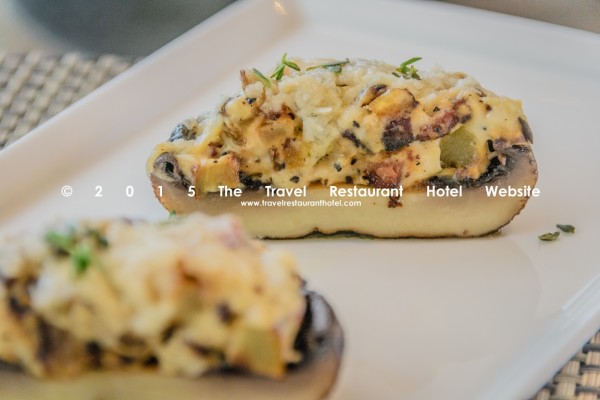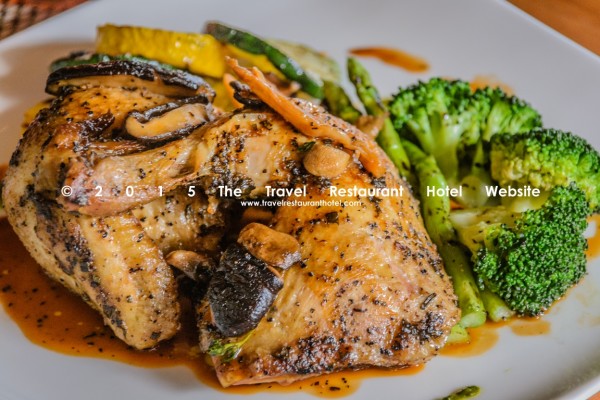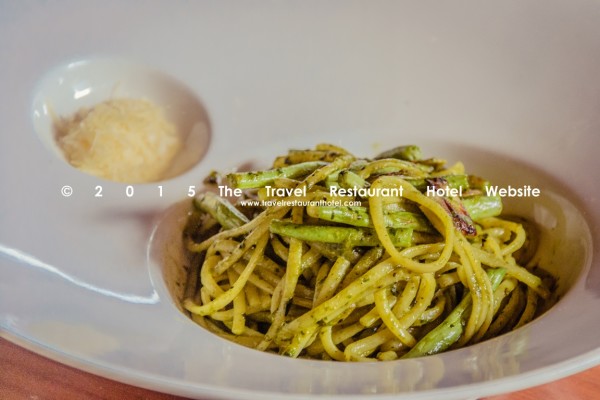 For June, the menu is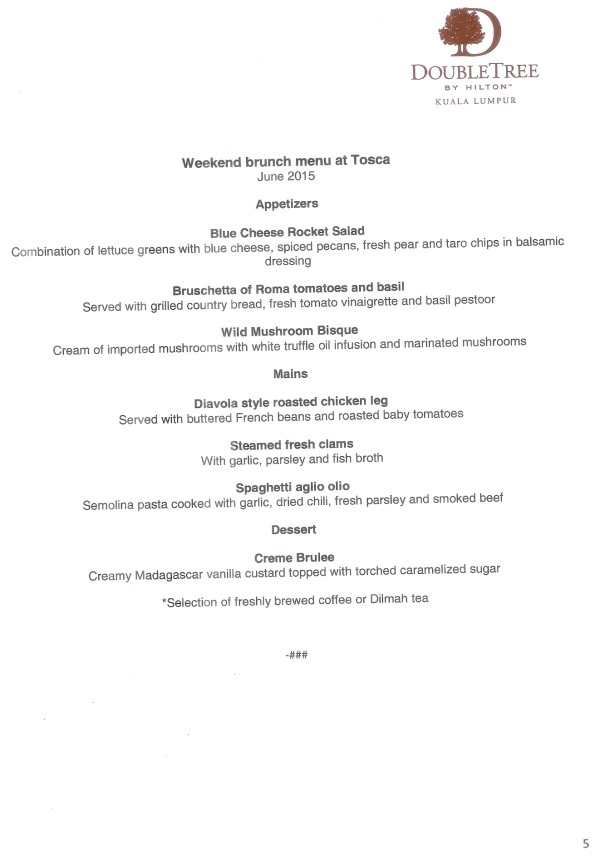 The hotel's all day dining restaurant, Makan Kitchen ("makan" means food or to eat) is probably the most beautiful all-day dining restaurant I have seen. Showcasing the ethnic cultures of Malaysia, the restaurant features 3 different décor schemes: Chinese, Malay and Indian. Each décor scheme highlights colours and motifs of each culture. For example, the Chinese section is adorned with red and orange lanterns. The Malay section is decorated with masks from Borneo. The Chinese section, especially, feels like a specialty Chinese restaurant rather than an all-day dining restaurant. Imagine, guests here get to dine in this beautiful environment every morning for breakfast. Since the décor of the restaurant is a one-off cost at the start of the hotel, I thought it was money well-spent that goes a long way towards value for guests.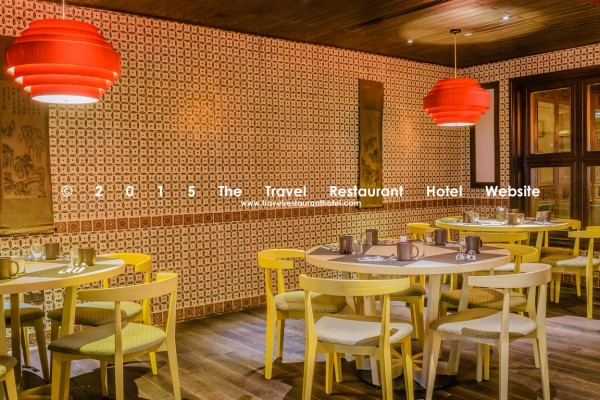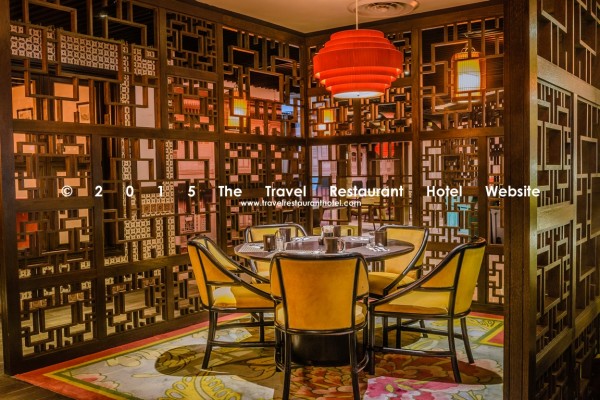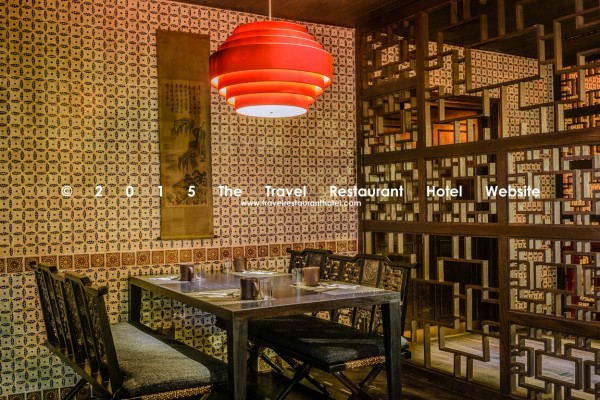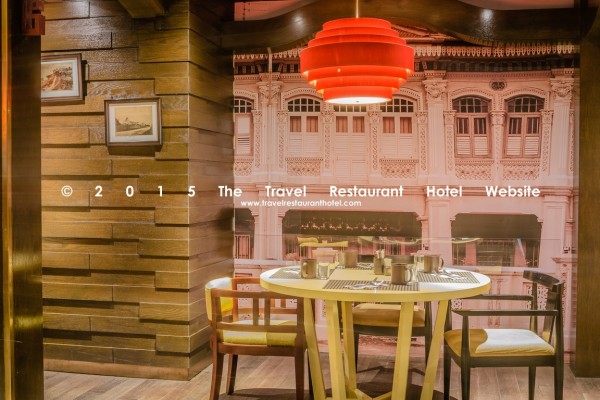 On weekends and public holidays, Makan Kitchen serves the Malaysian Weekend Hi-Tea with over 60 Malay, Chinese and Indian favourites. At a very competitive RM91 per person (inclusive of 10% service charge and 6% GST), the Weekend Hi-Tea is a good deal. The best part is that the Weekend Hi-Tea stretches from 12pm to 4pm, so technically you can sit there and eat and eat and eat. All the dishes are at least reasonably executed and tasty. You have to try their specialty, the Honey Cuttlefish Popiah (Spring Roll). I don't usually much care for Popiah and I can't stand cuttlefish but this one is different. Made up of a lot of fresh vegetables, it is crunchy and refreshing and it makes for a good appetiser. Besides the Honey Cuttlefish Popiah, I was also quite taken with the White Radish Chicken Soup, Lor Mai Gai and Roast Duck (all from Chinese section).
KL is a shopping paradise and Doubletree by Hilton KL is ideally located to satisfy this need. The wondeful mall KLCC is minutes by walk away. Alternatively, you can also take the subway to travel just one stop to reach KLCC. There is a plethora of shops and dining options in KLCC, from high-end luxury brands like Chanel to affordable department stores like Isetan and Parkson. Further afield at Bukit Bintang, there is even more shopping for you to explore. You can easily reach Bukit Bintang with a 10-15 min subway ride from Doubletree.
It is easy to reach and get away from Doubletree. Doubletree is connected to Ampang Park subway station through a covered walkway, which shields you from rain and shine. From Ampang Park station, it is a short ride to KL Sentral, the main station in KL where all the subway and train lines converge. From KL Sentral, you can reach KLIA through the KLIA Express and also KLIA2 which houses budget airlines.
The service at Doubletree KL is patchy. While most staff greet you enthusiastically in the corridors, Fazal from the front has flagrant disregard for the guest's wishes. When I checked in, Fazal informed me that the PR executive would like to meet me. I told Fazal that I would contact the PR person later. Despite my clear instructions, one minute later, he was on the phone with the PR, telling her I had arrived. The guest's wishes do not matter to him at all. After I had put down my bags in my room, I came back to the lobby to look for the PR executive. Not seeing her around, I asked Fazal to give her a call. He said, "She must be around here somewhere.". But there was no sight of her. He finally called her and guess what? She was at her desk. What's with the resistance to calling?
With overall cleanliness and an overall competitive package, if you are planning to go up to KL for a weekend of dining and shopping, you would do well to consider Doubletree by Hilton.
Update 28/5/2015:
The management of Doubletree by Hilton KL has got a really interesting way of interpreting events:
"Addressing the possible mis-communication between Fazal and Stephy, I would like to clarify that your arrival has been put as priority list in our system, and Stephy took it upon herself to put in the extra hours and effort, communicating with Front Office constantly, to see to your smooth arrival and good experieces at our hotel. I am concerned your writing may cause a mis-match in perception, after hearing you mentioned below that you're happy "write about this great hotel". Nevertheless I hope this email clarifies on the attention to details and overall preparation that has been put in by the hotel team.
Kind regards,
Han-Ni Thang Director of Marketing & Communications