Friday, 31 July, 2015 16:28 Written by
"The Best Risotto I Ever Had"
Trattoria is a chain of authentic Italian restaurants with locations that stretch across Southeast Asia. A Tuesday afternoon found me at Trattoria The East Building, which is an office block, located at Mega Kuningan, a neighbourhood with a lot of office buildings.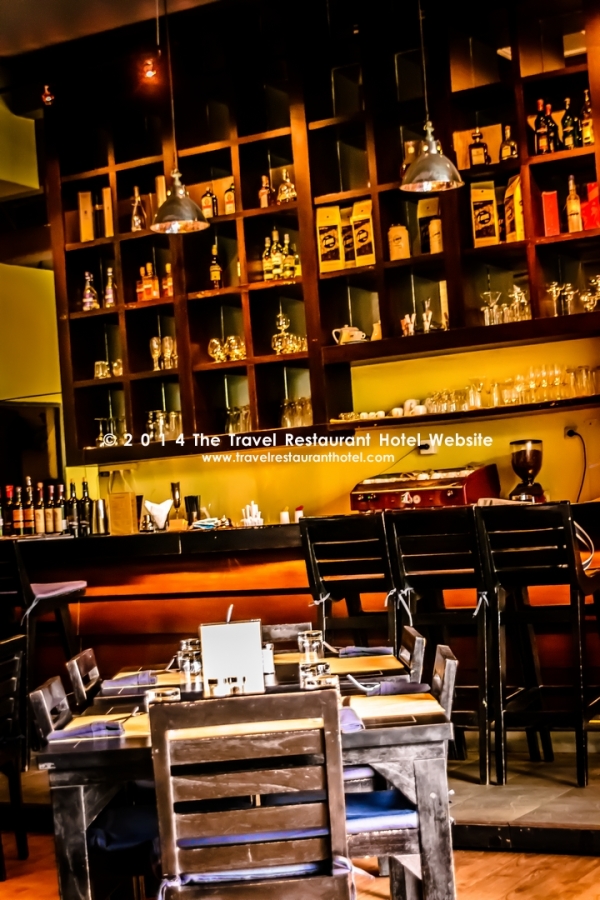 This restaurant is helmed by Chef Bruno Paolo Olmi, who hails from Sardinia and has extensive experience working on ships, in his native Sardinia, Milan, Sydney. Unsurprisingly, in addition to the usual Italian favourites, this Trattoria branch specialises in Sardinia dishes.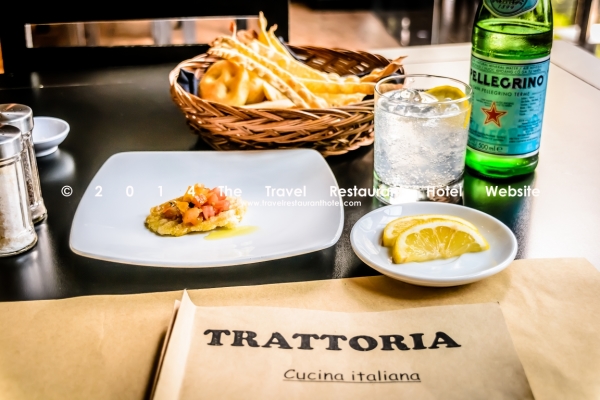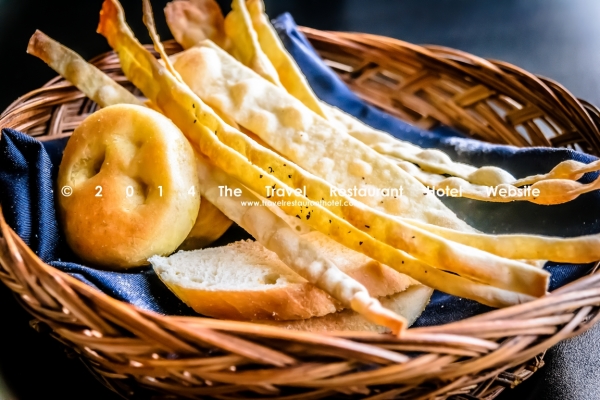 Every meal here starts with a complimentary buchetta—- fresh tomatoes, a little lemon juice, olive oil, garlic, basil on crispy bread.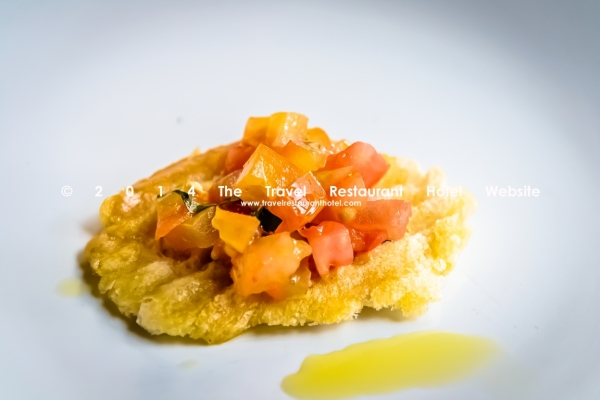 My antipasto was Insalata Tiepida Di Polpo Al Aceto Balsamico IDR95,000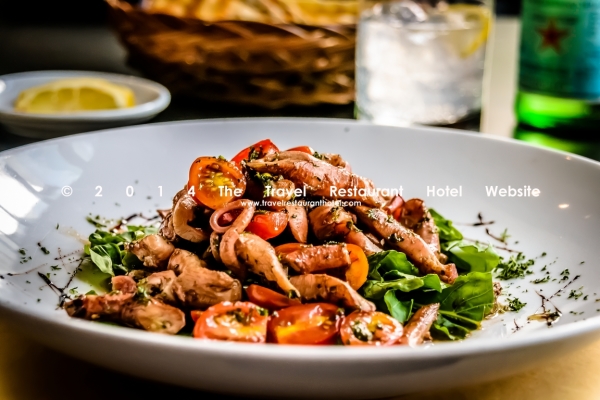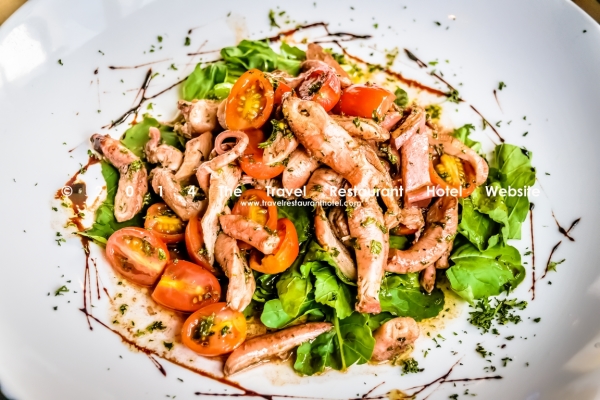 Lukewarm octopus salad on a bed of rucola, cherry tomatoes and balsamic dressing
Using light, fresh ingredients and flavours, this is a great meeting of the sea and garden. Generous quantity of octopus is first boiled and then left to cool to a lukewarm temperature. The seafood is transferred to a bed of rucola and halved cherry tomatoes dressed with balsamic vinegar and a dash of olive oil. Refreshing! The satiating octopus has been cleverly balanced out by the raw vegetables and the balsamic vinegar.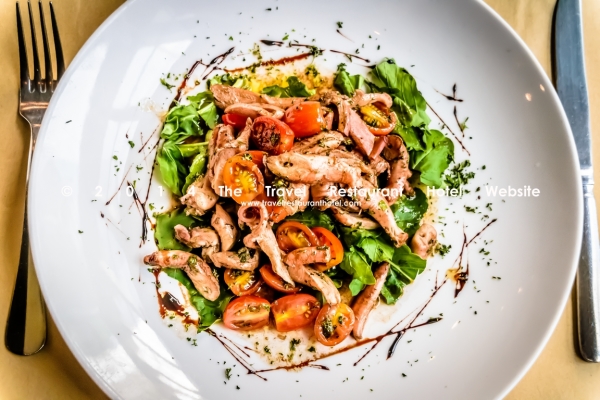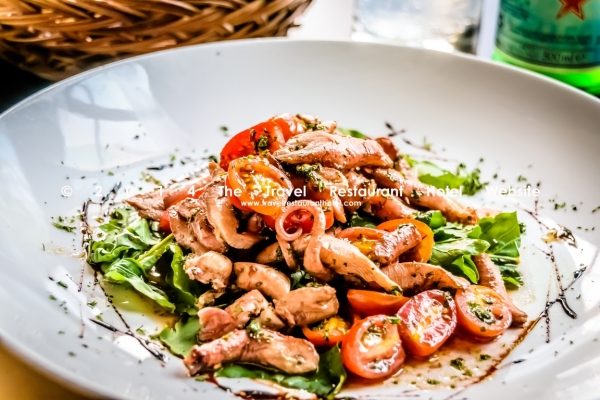 Risotto Ai Fruitti Do Made E Asparagi IDR98,000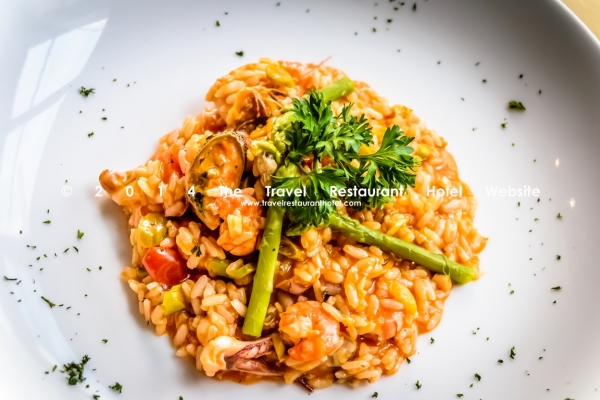 Italian Arborio risotto with mixed seafood, cherry tomatoes and asparagus
The risotto was outstanding. Firstly, garlic is sauteed in some olive oil. Then the seafood is added in and sauteed as well. Finally, the rice and fish stock is added in and some tomato juice is added for that lively vermilion colour. The rice is slowly simmered for 14 mins. When the rice is ready, some butter or olive oil is added for that rich creaminess. The chef claims this is normal Italian food but this is the richest risotto I ever had. The richness fills your mouth in the first mouth. The seafood is also very fresh.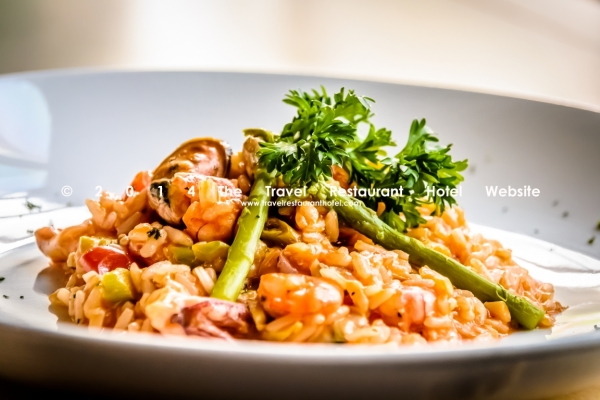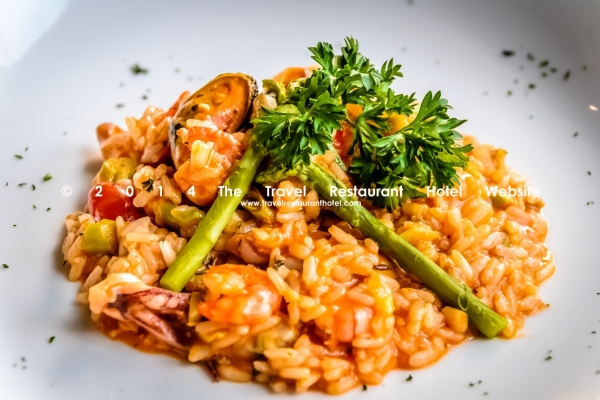 Filetto Di Red Snaper Tricolore IDR145,000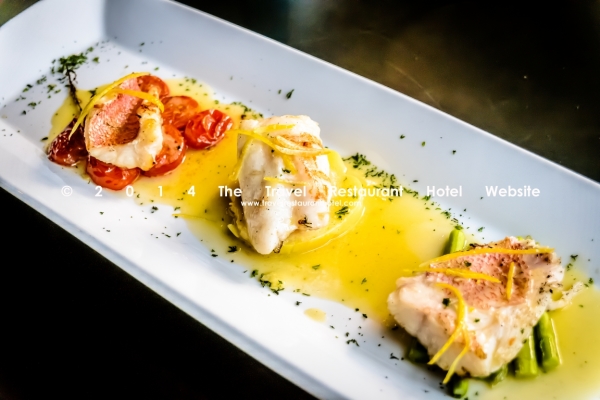 Grilled red snapper served with cherry tomatoes, boiled potato and asparagus in lemon sauce
This is a Sardinian dish. Served on cherry tomatoes, boiled potato and asparagus, the baked red snapper fillets have the colours of the Italian flag- red, white and green as its base. The flavour comes from a buttery lemon sauce. The sauce is a small adaptation for Asian market. In Europe and America, they prefer fish to be dry.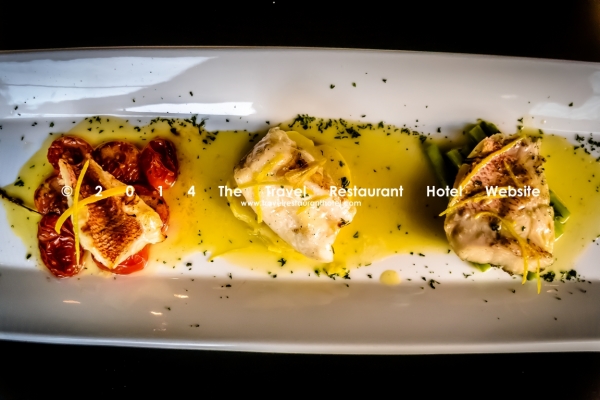 This restaurant is always busy with executives from neighbouring offices. The restaurant buzzes even when lunch hour is over, with many business discussions taking place here. At such affordable prices, this is a hardworking, unpretentious restaurant that delivers better value than it looks.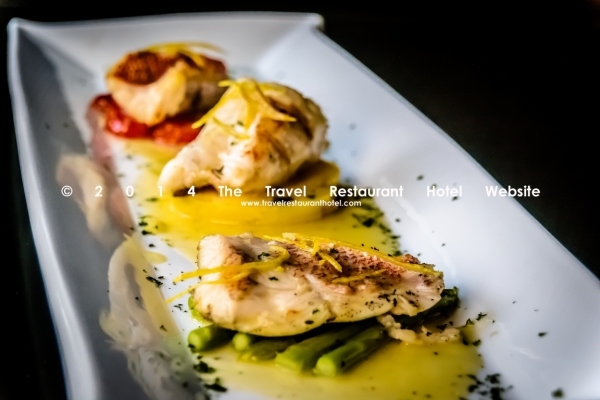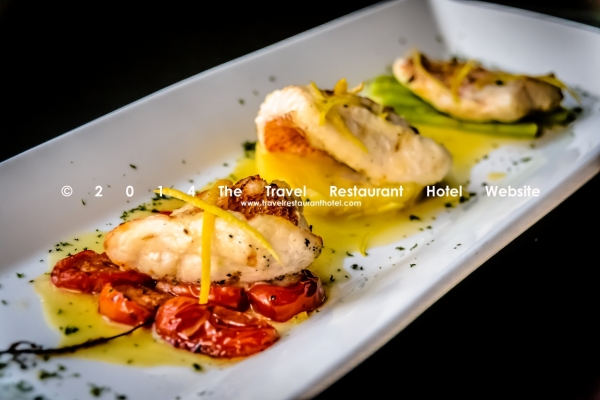 All prices are subject to 10% government tax and 5% service charge.