English
An all-day dining restaurant, a lobby lounge and a rooftop pool bar are just some of the amenities that greet you as you step into the Mercure Kuala Lumpur Shaw Parade. Featuring 176 Deluxe Rooms, 33 Privilege Rooms and 4 Superior Suites, there is a room for every occasion, from providing a stay for your family vacation to pampering you on your business trip.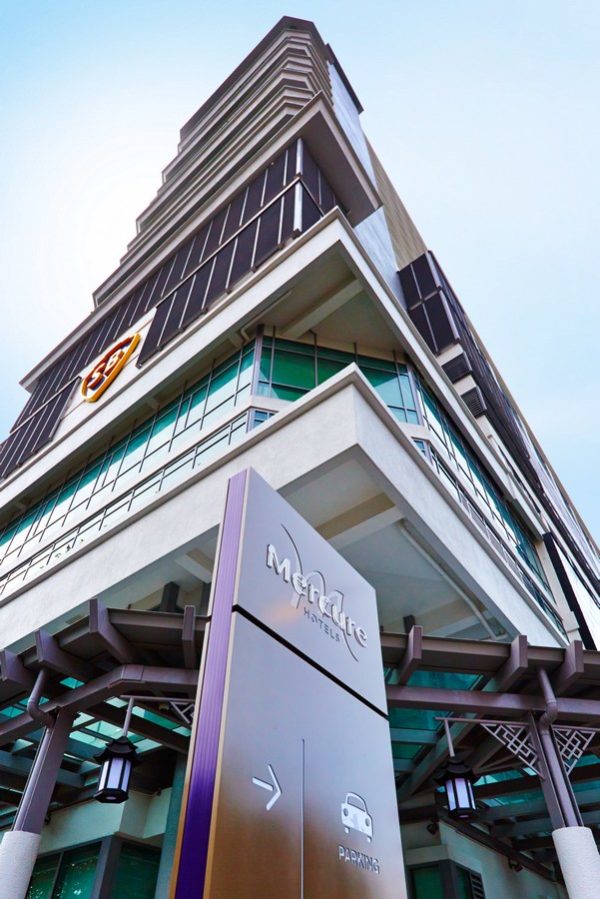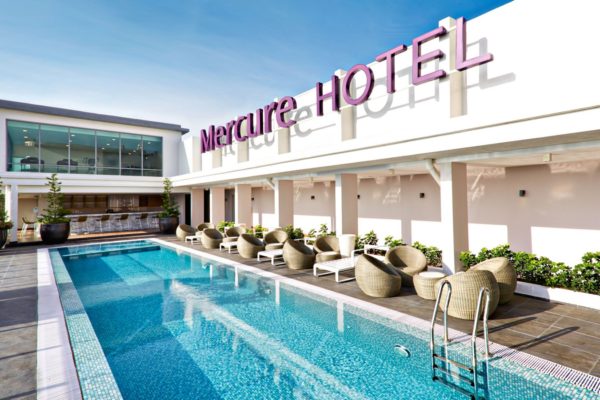 Being located right above the Shaw Parade mall affords you convenient access to a wide selection of dining, shopping and entertainment options, among others. Guests itching for a more adventurous retail experience can head to malls such as Berjaya Times Square, Sungei Wang Plaza and Lot 10, all of which are just a short walk away.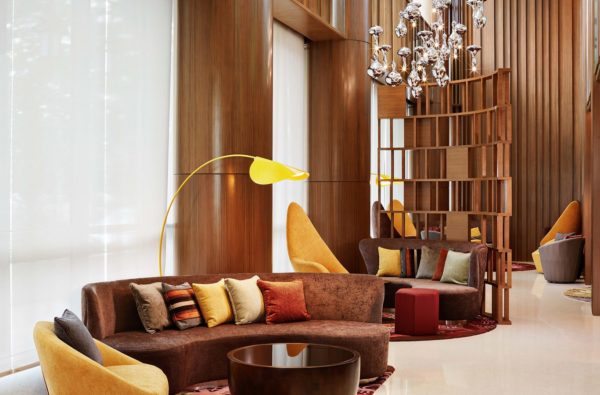 The interior design of the hotel is a beauty to behold in its own right, too. Modern art pieces can be found at every turn, from the halls and the corridors to the walls of each room. These pieces are more than just mere decoration, they symbolise the rich local culture that the hotel is inspired by.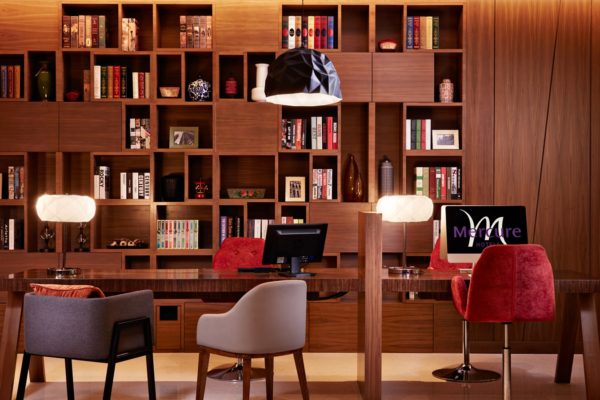 The all-day dining restaurant, Chorak, has Chinese-Peranakan elements in its décor in the form of vintage floor tiles and colourful display pieces. Unlike some hotels that are dark and musty, the floor-to-ceiling windows along the corridors welcome natural light and give the hotel a bright and airy feel.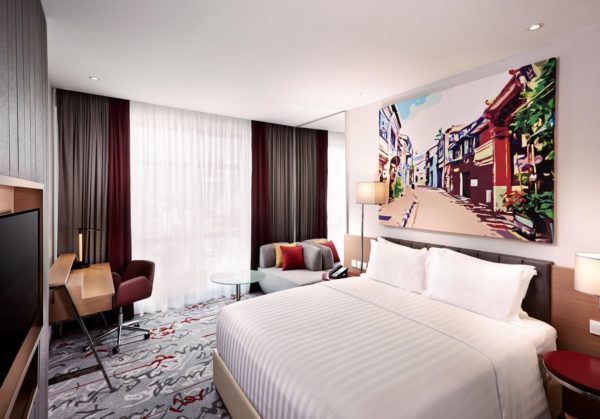 Of course, a trip to Malaysia is never really complete without a gastronomic trail of the best local eats. Start your day at Chorak, then venture out and explore the vicinity to be greeted by the clanging sound of wok and ladle and the lively chatter of locals. Here, you'll find hawkers whipping up traditional delicacies like Nyonya Curry Laksa, Nasi Lemak, Nasi Goreng and even Tom Yam.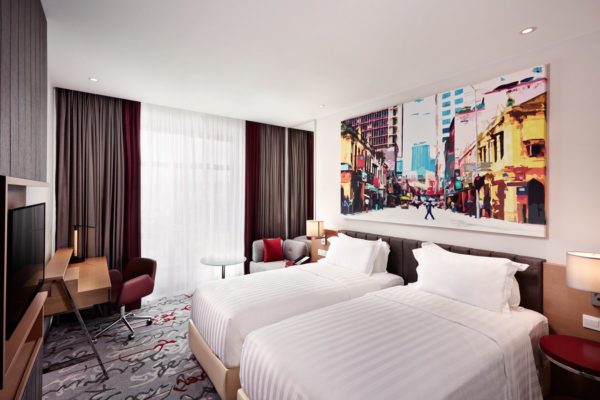 A modern establishment in a rustic neighbourhood ­­— that is what makes a stay at the hotel so enchanting and memorable. Savour it while you're can, you're going to miss it when it's over.
Bahasa Malay
Restoran yang dibuka sepanjang hari, ruang lobi  dan bar diatas bumbung adalah di antara kemudahan yang menyambut kedatangan anda apabila anda menjejak kaki di Mercure Kuala Lumpur Shaw Parade. Dilengkapi dengan 176 Bilik Mewah, 33 Bilik Istimewa dan 4 bilik suit terunggul; terdapat bilik yang sesuai untuk pelbagai keperluan anda seperti penginapan bercuti bersama keluarga atau memanjakan diri anda ketika anda dalam urusan perniagaan luar negara.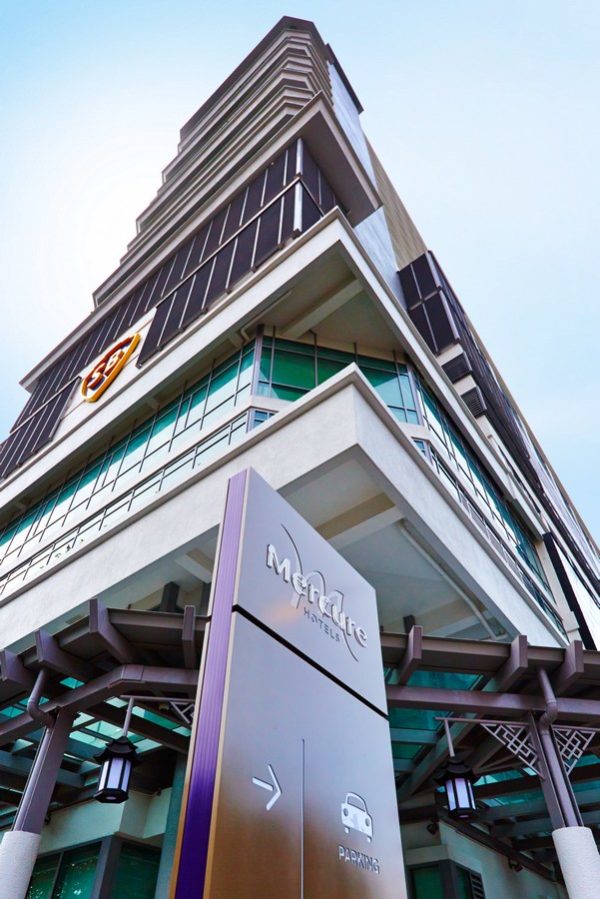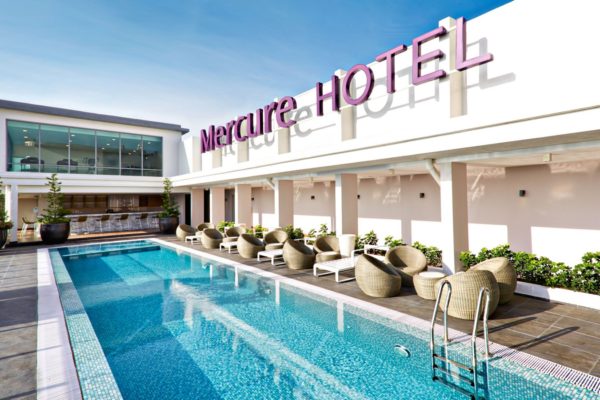 Terletak di atas pusat membeli-belah Shaw Parade, ia antara lain memberi anda akses mudah untuk memilih pelbagai kedai makanan, membeli-belah dan hiburan.  Para tetamu yang ingin pengalaman membeli-belah yang lebih menarik boleh  berjalan kaki untuk singgah ke pusat membeli-belah seperti Berjaya Times Square, Sungei Wang Plaza dan Lot 10.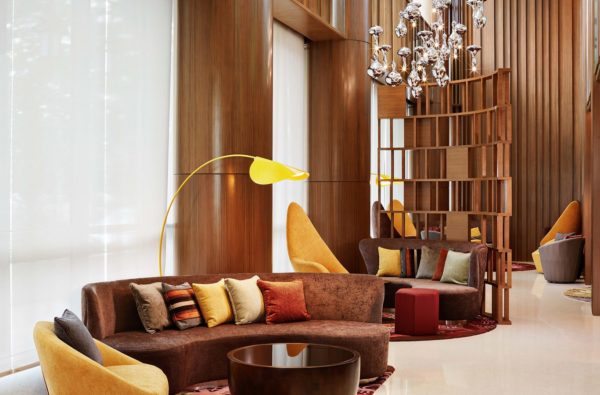 Reka bentuk dalaman hotel ini mempunyai keindahan yang tersendiri. Seni lukisan moden boleh didapati di setiap penjuru, dari dewan-dewan hotel hingga ke koridor dan dinding-dinding di dalam setiap bilik. Setiap lukisan bukan hanya sekadar penghiasan tetapi ia melambangkan sebuah  kebudayaan  yang mendalam yang hotel ini mahu menampilkan.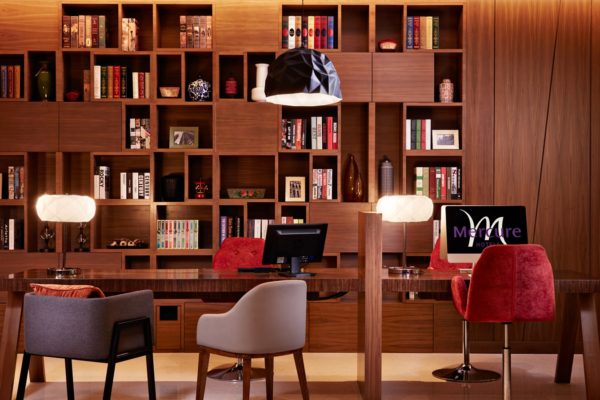 Restoran Chorak, yang dibuka sepanjang hari, mempunyai reka bentuk yang berunsurkan Cina-Peranakan yang terdiri daripada lantai jubin yang klasik dan pameran yang berwarna-warni. Berbanding dengan beberapa hotel yang agak suram dan hapak, tingkap yang sepanjang siling hingga lantai di koridor memberi cahaya semula jadi  membuatkan suasana di hotel bercahaya dan berangin.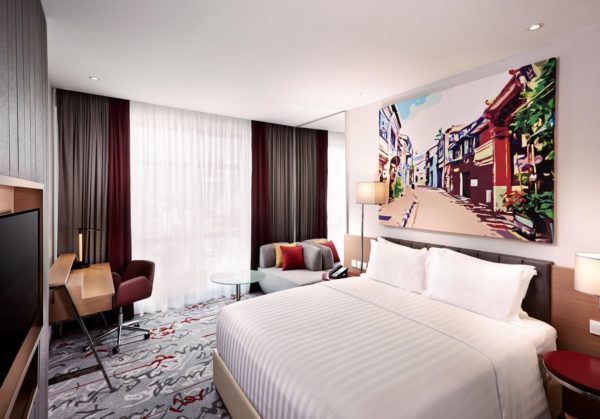 Semestinya, lawatan ke Malaysia tidak akan lengkap tanpa mencuba pelbagai makanan tempatan di sini. Mulakan hari anda di Chorak, kemudian teroka tempat-tempat berdekatan yang akan menyambut anda dengan bunyi kuali, senduk dan celoteh orang tempatan yang rancak berbual. Di sini, anda akan bertemu dengan penjaja yang memasak makanan tradisi seperti Laksa Kari Nyonya, Nasi Lemak, Nasi Goreng, dan juga Tom Yam.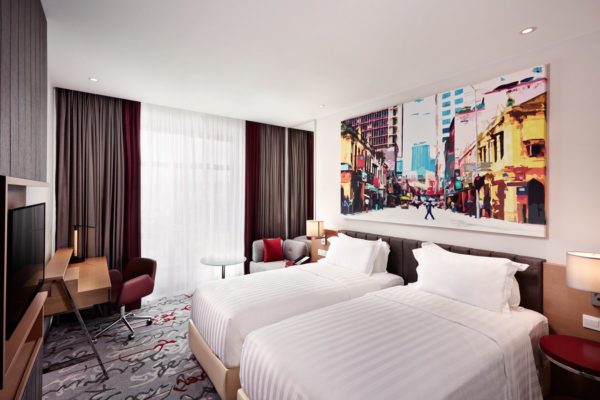 Pertubuhan moden di kawasan kedesaan – ini yang membuat penginapan anda di hotel ini amat mendalam dan kekal di memori. Nikmati penginapan anda kerana anda akan merinduinya apabila ia berlalu.
简体中文
全天营业的餐厅,大堂酒廊和屋顶泳池酒吧是您踏入Mercure Kuala Lumpur Shaw Parade时的一些便利设施。具有176间豪华客房,33间特权客房和4间高级套房,一定会一间房间适合每一个场合,为您的家庭度假提供住宿,让您在商务旅行愉快。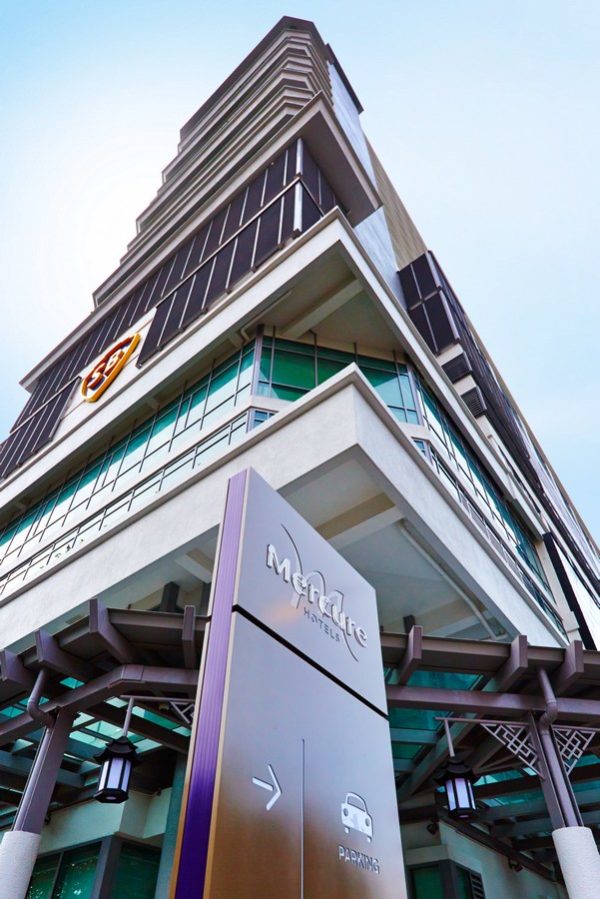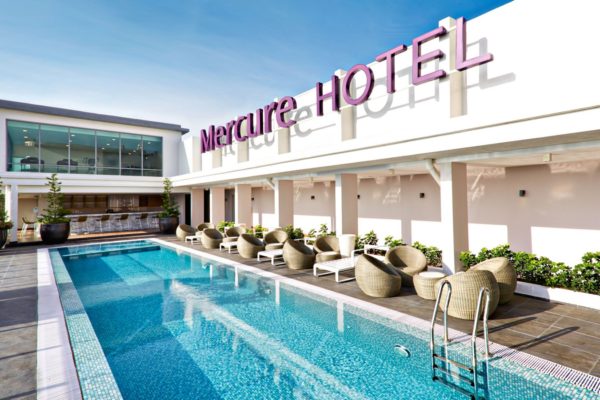 位于Shaw Parade购物中心的正上方,您可以方便地访问各种餐饮,购物和娱乐选择等。喜欢更冒险的零售经验的客人可以前往下列购物中心,如Berjaya Times Square,Sungei Wang Plaza和Lot 10,都距离酒店仅几步之遥。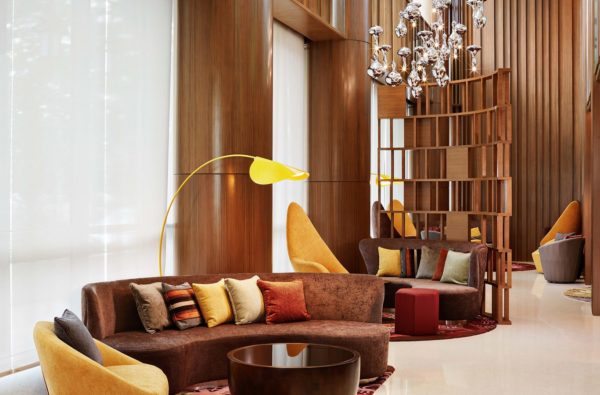 酒店的室内设计也是值得一再欣賞的美景。现代艺术品可以在每一个转角,从大厅和走廊到每个房间的墙壁上都可以找到。这些艺术品不仅是装饰品,它们象征着丰富的当地文化。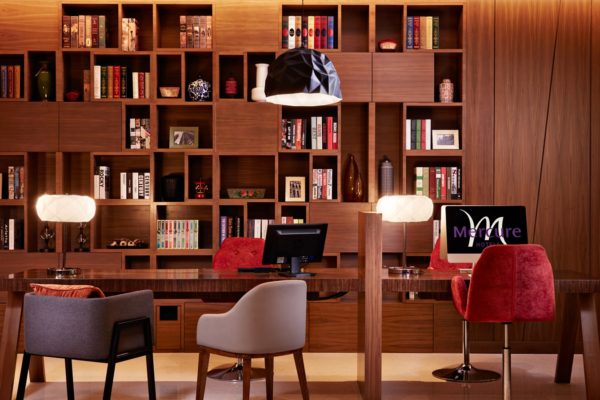 全天营业的餐馆Chorak使用了娘惹民俗元素以复古地砖和色彩鲜艳的陈列形式装饰。不像一些黑暗和霉味的酒店,沿走廊的落地玻璃窗欢迎自然光线,给酒店一个明亮通风的感觉。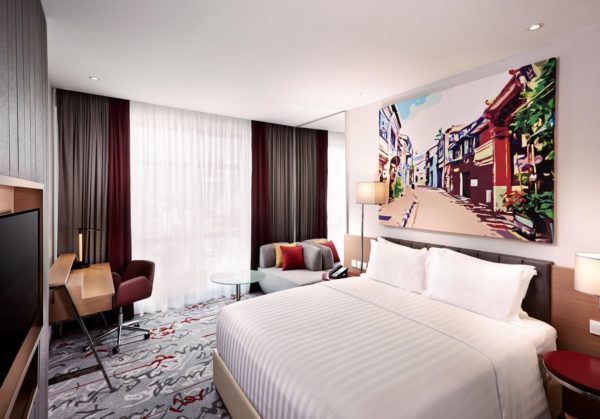 当然,如果没有最好的本地美食路线,马来西亚之旅从未真正完成。在Chorak开始新的一天,然后冒险出走,探索附近,受到炒锅和钢包叮当响的声音以及热闹的当地人的喋喋不休。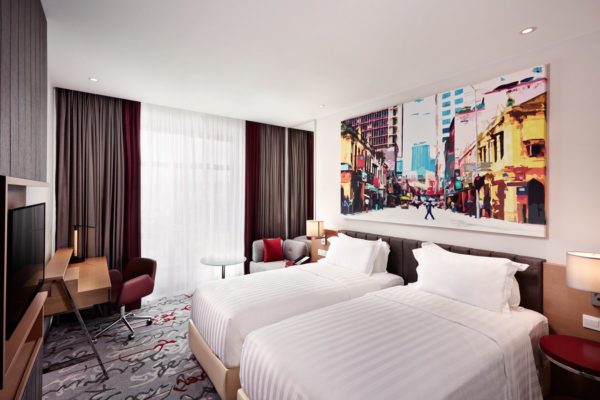 在这里,您会发现小贩们将在煮传统美食如娘惹咖喱拉萨,椰浆饭,炒饭和泰式酸辣汤。