English
Hangzhou: where tranquil nature and bustling cityscapes meet. Hangzhou is a must-see destination for a tourist when in China. For those who wish to be pampered during their stay in the city, look no further than the deluxe Hyatt Regency Hangzhou.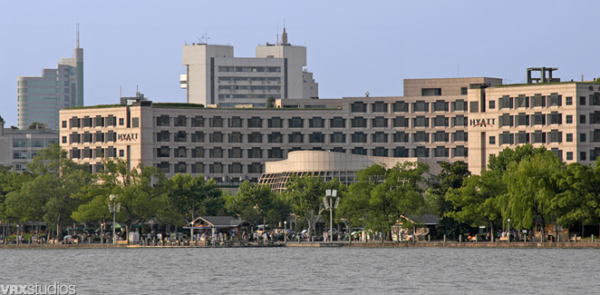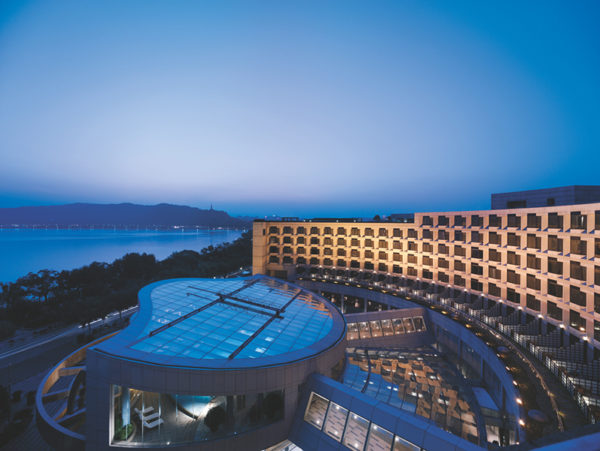 Location
Hyatt Regency's location is extremely convenient, being within walking distance of many attractions in Hangzhou, be it shopping in the city centre or cultural temples. Staying at the Hyatt Regency would mean transport costs are greatly minimized, and travel itineraries can accommodate more options within a day, and be more flexible as well.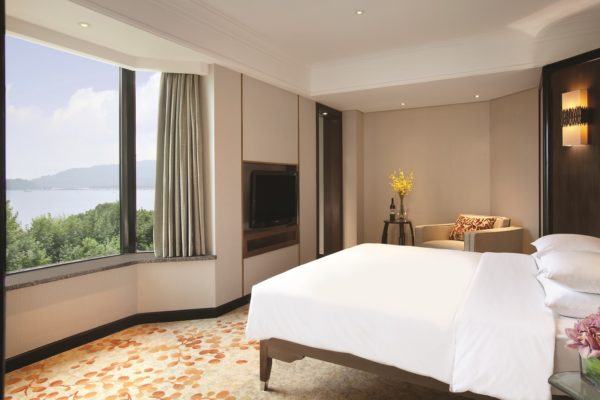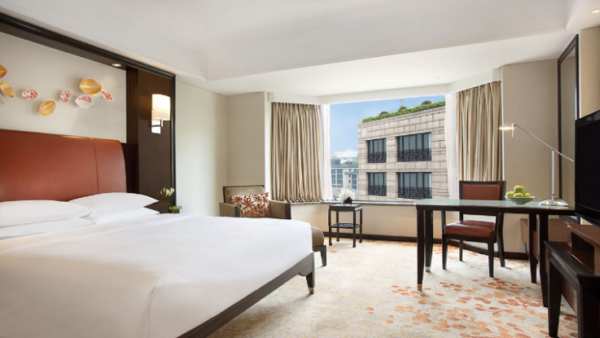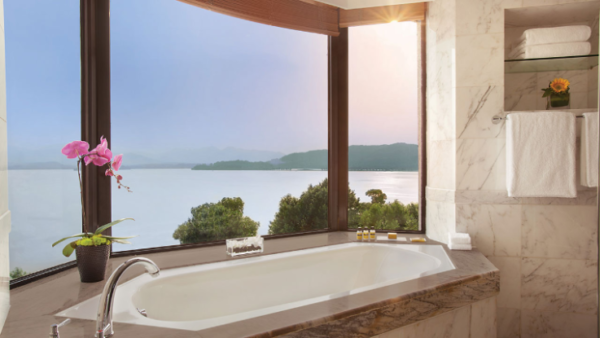 Design
The hotel was designed by internationally acclaimed architects, John Portman & Associates of Atlanta and Jean-Philippe Heitz of Heitz Parsons Sadek. From the stylishly simple and elegant façade to the classy grandeur of the hotel lobby, guests will feel transported into a world of comfort and luxury.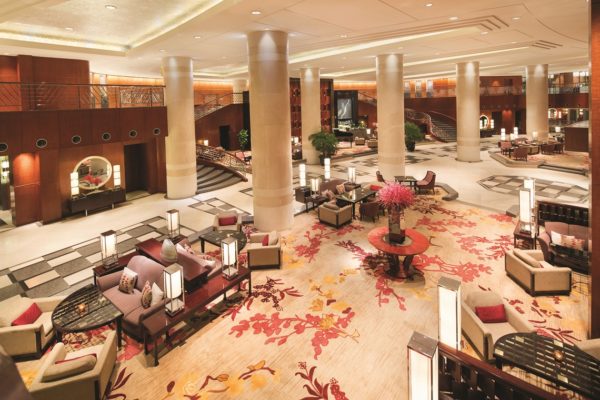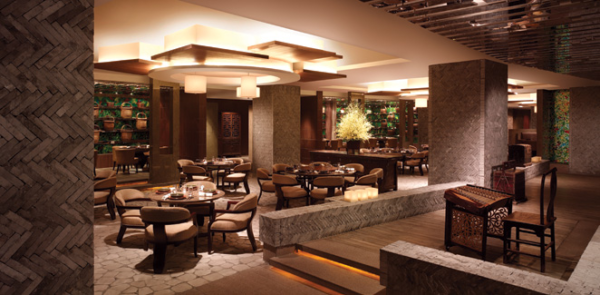 The Hyatt Regency houses 390 rooms and suites. All rooms in the hotel boast stunning views of the famous Hangzhou West Lake, where guests can luxuriate in the expansive view through the large bay windows. Other up-to-date amenities include an LCD screen television and the latest technology featuring 2-line telephones, and both wireless and wired broadband Internet connection. The room itself features contemporary décor which is tastefully understated. The bathroom is furnished with white marble, and a highlight of one's stay definitely would be being able to use the 2 shower options available, with a mirror in the shower cubicle, and a deep soaking tub for a longer refreshing experience.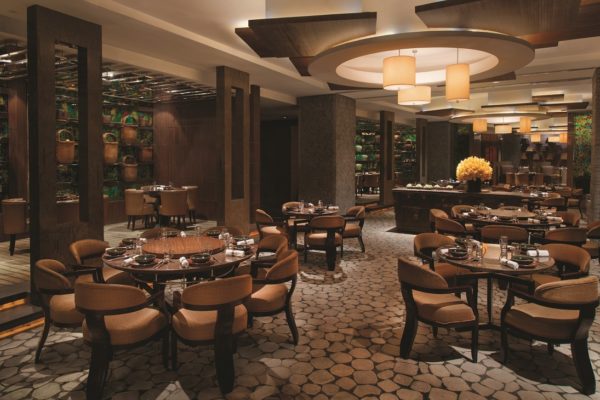 For those looking for an even higher upgrade, the different types of suites available are as follows:
1 Presidential Suite
8 Regency Suites
2 Regency Executive Suites
1 Garden Suite
To add on, the 240 square metre Presidential Suite on the top floor of the Hyatt Regency provides guests with the opulence of a 590 square metre roof-top garden and an outdoor Jacuzzi.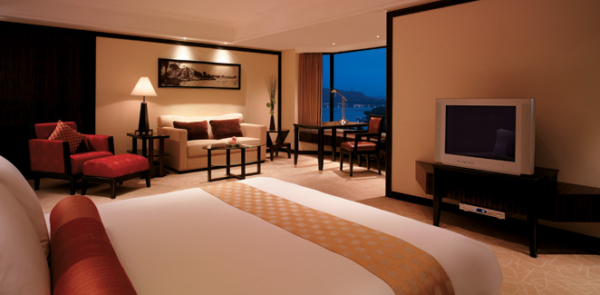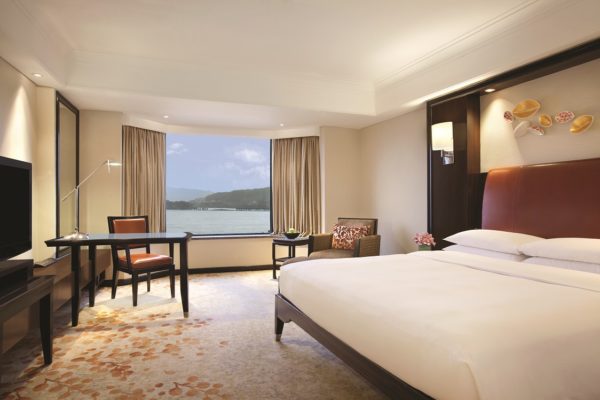 Service
The Hyatt Regency hosts an exclusive Regency Club. Members of this Club get to enjoy perks such as personalized and customized service with committed Concierge staff, the availability of food and beverage options such as a complimentary breakfast, all day refreshments and evening cocktails, and even access to a private rooftop garden with a spanking unblocked view of West Lake. For guests wishing to conduct business matters, the Hyatt Regency Club also offers a boardroom and business centre for the convenience of business meetings.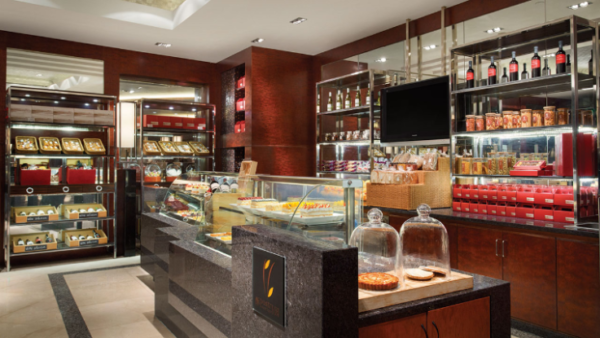 Food and Beverage
When it comes to travel, in any part of the world, food and beverage is an integral part of the experience, and the Hyatt Regency definitely has it covered for guests coming to Hangzhou. With a wide variety of options, one is spoilt for choice. For instance, 28 Hu Bin Road, the hotel's signature Chinese restaurant, serves authentic Chinese cuisine from Hangzhou and cities beyond it, with an updated twist. The café offers an all-day buffet with a show kitchen where guests can watch their food being prepared right in front of their eyes, and even interact with the chefs. The hotel also houses a bar Bellevue which serves drinks, snacks and desserts. Coupled with in-house live music, this is an experience not to be missed. With luxurious designs, impeccable attention to detail and delicious food, the Hyatt Regency offers one of the best dining experiences in Hangzhou.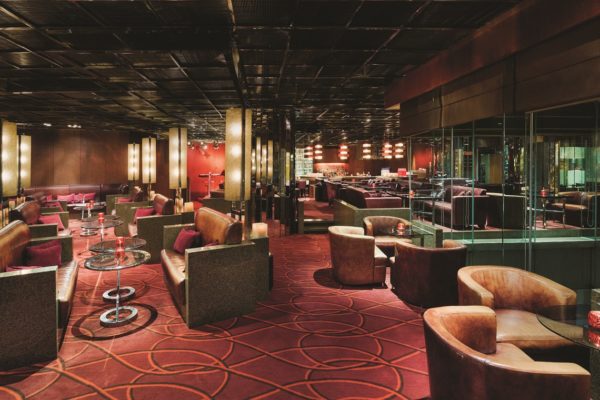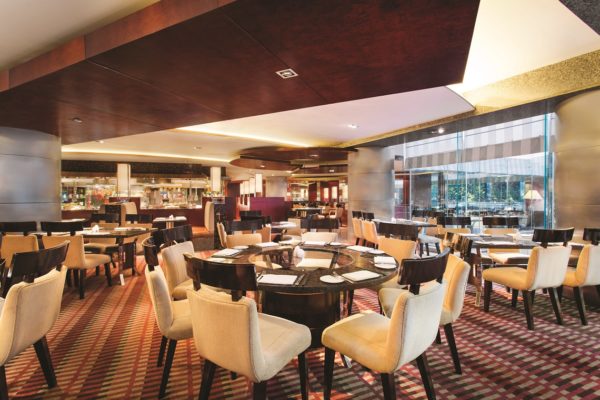 Other facilities
For guests looking to relax and unwind, the hotel offers a gym, sauna, Jacuzzi and indoor swimming pool with a skylight roof for guests to enjoy. To complete the pampering experience, guests can also opt for spa services to rejuvenate through a wide variety of treatments and massages.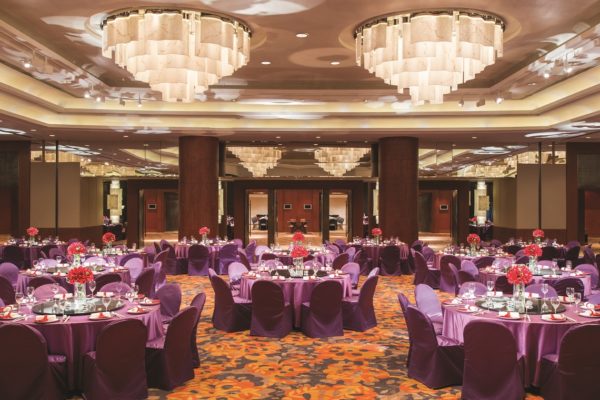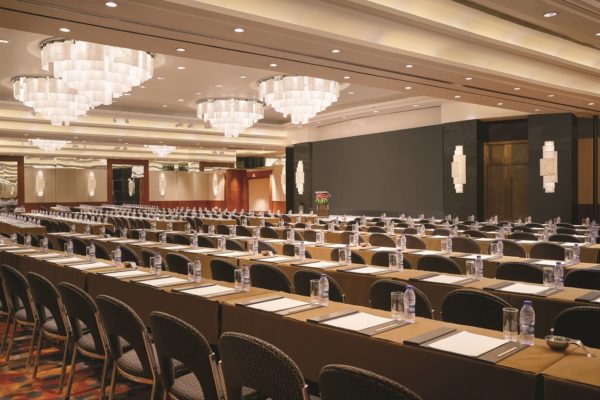 With amazing décor, a wide variety of facilities, well-equipped rooms and a team of professional and dedicated staff, the Hyatt Regency Hangzhou is a prime choice for accommodation for all travellers to Hangzhou.
简体中文
杭州凯悦酒店:是恬静大自然与繁华城市的交错点。杭州是游客到中国必须驻脚之地。想要在城市里养尊处优,杭州凯悦酒店是您的不二选择。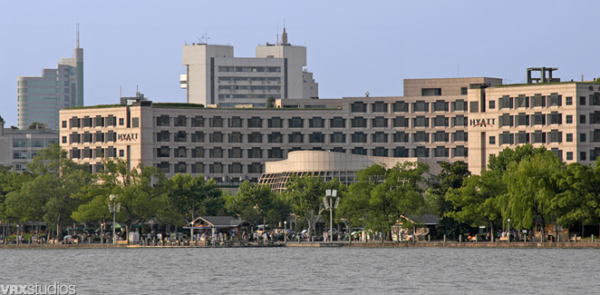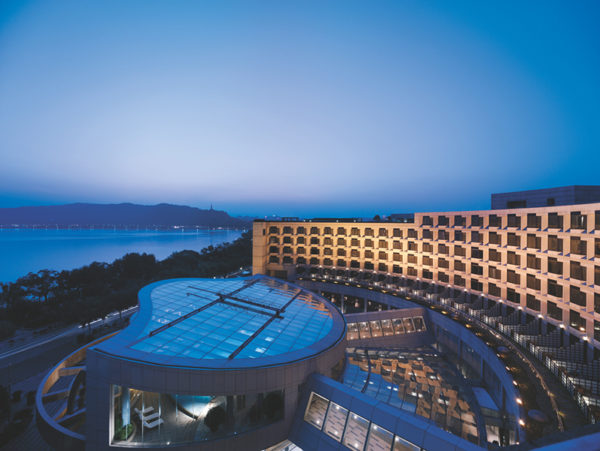 地点
杭州凯悦酒店地点十分方便,与许多杭州旅游景点区域只近在咫尺,使游客方便到城市中心和文化寺庙购物。住在杭州凯悦酒店等于减低交通费用、不仅可以轻易安排一日的旅行程表、更 是可以随遇则安。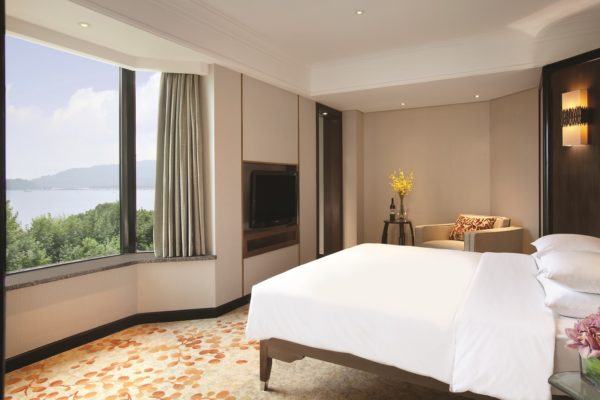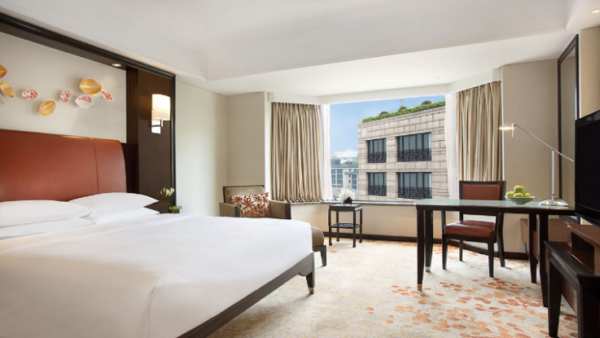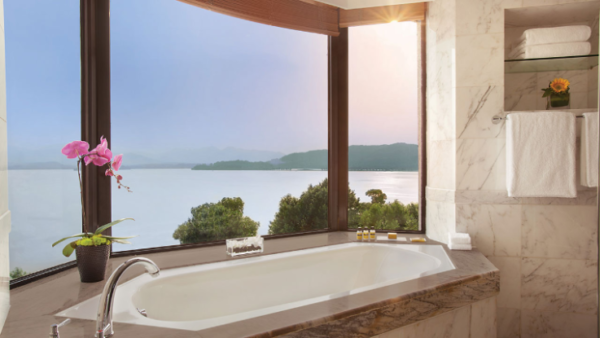 设计
杭州凯悦酒店是由国际备受赞誉的设计师们所设计的。酒店是由美国乔治亚州亚特兰大的著名建筑设计事务所John Portman & Associates Inc. 负责建筑设计,室内设计则聘请了来自美国佛罗里达设计公司Heitz Parsons Sadek的著名设计师Jean-Philippe Heitz 负责。从时尚简约和优雅的外观到酒店大堂的古朴典雅气息让旅客犹如踏上恬逸舒适和富丽堂皇的世界之旅。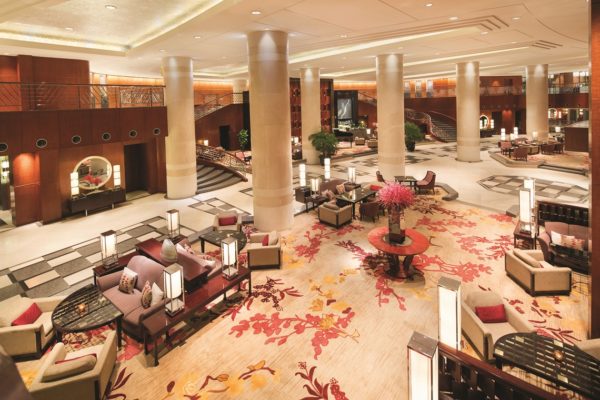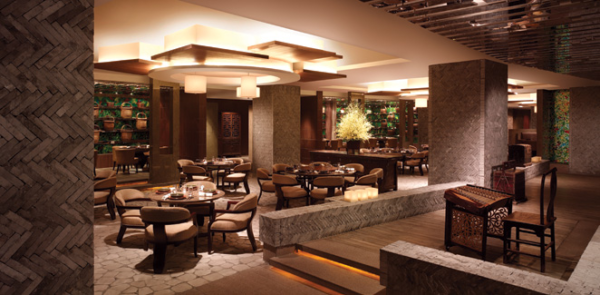 杭州凯悦酒店拥有豪华390 间客房和套房。任何的一间酒店客房都可以俯瞰杭州西湖的秀丽风光,旅客可以通过大凸窗尽情饱览西湖的壮丽景色。其余时髦的文娱康乐场所装备还包括了液晶电视和最新科技配备的双线电话与无线和有线宽带互联网连接。客房本身拥有现代化高雅节制的装潢。房间的浴室是以白大理石为装饰,凸显了一个人住的一大亮点同时也可以选择两种沐浴方式,淋浴间摆设了一个镜子和一个深浴缸以便让旅客体验长久的清爽。
想要升级套房的客户,以下是杭州凯悦酒店几款标准的套房:
1 间总统套房
8 间嘉宾轩套房
2 间行政套房
1 间花园套房
附带一提,总统套房宽240平方米,是建设在凯悦酒店顶层,为客户提供了590平方米奢华的天台花园和户外按摩浴缸。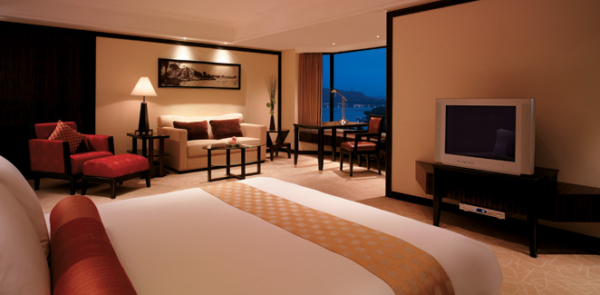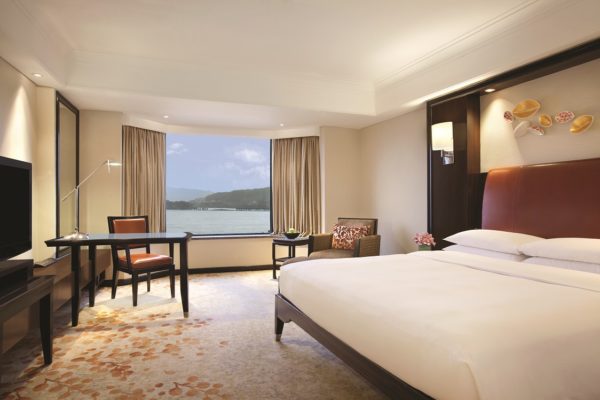 服务
凯悦酒店提供了独特的嘉宾轩。嘉宾轩会员可以纵情享受杭州凯悦酒店礼宾团为个人带来的特殊待遇和专门伺候 、非但可以选择琳琅满目的餐饮如免费的欧陆式早餐、下午茶和傍晚鸡尾酒会之外,甚至还可以通往私用的天台花园,好对风光旖旎的西湖一览无余。对于若想要开展业务事项的客人,酒店嘉宾轩提供了会议室和商务中心以方便商务会议。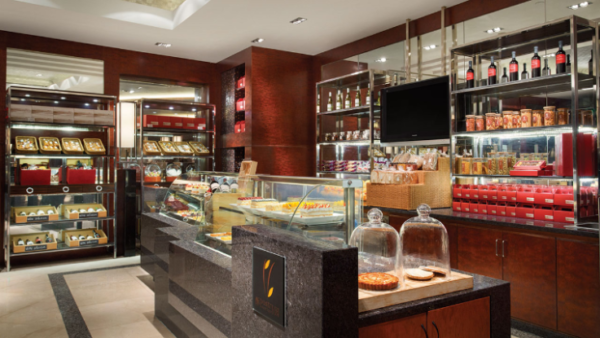 餐饮
当谈到旅行,无论到世界哪一个角落,餐饮构成了旅客完整的旅行体验的精华。杭州凯悦酒店当然也不忘带旅客游历杭州美食天堂。杭州拥有林林总总的美食,若只有一种美食岂不太乏味了呢?湖滨28——杭州凯悦酒店署名的府邸式的中餐厅,烹调了传统杭州风味及四周城市真宗中餐特色的菜肴,更是不时提供了"因季而食" 之中式美食文化精髓的佳肴。优雅古典的咖啡厅除了陈设食客全日的自助餐餐式还设有开放式厨房,好让食客不但可以亲眼目睹厨师高超的烹饪技术以外,还可以与厨师面对面交流。杭州凯悦酒店里也设置了充满现代设计的晚霞酒吧,专为客户提供精美的饮料、小食和甜点。此外,酒吧里还附加了爵士乐队现场演奏景点曲目,是食客不可或缺的体验之一。拥有豪华精巧的设计,细致周到和山珍海味的美食,杭州凯悦酒店供给了食客经典用餐经验之最。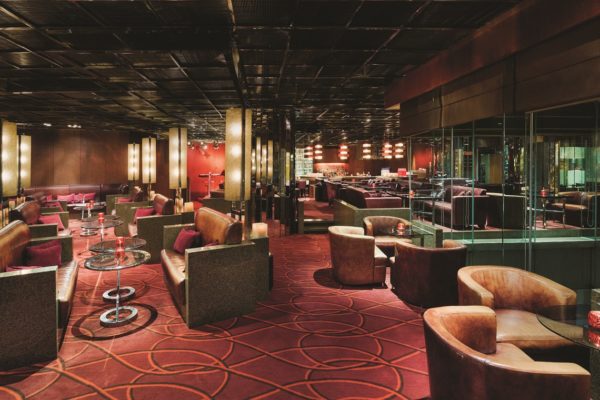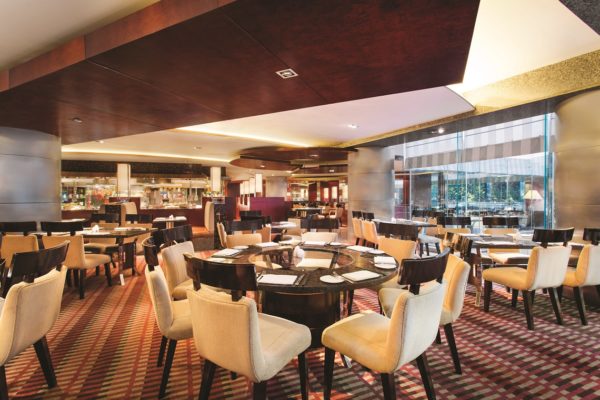 其他设备
为了可以让客户闲情逸致,杭州凯悦酒店设有健身中心、桑拿、按摩池和拥有玻璃顶窗室内温控的游泳池。想要更加享受,客户可以选择水疗服务来通过各种疗程和按摩以达到舒筋活络、气脉行通和身心舒畅。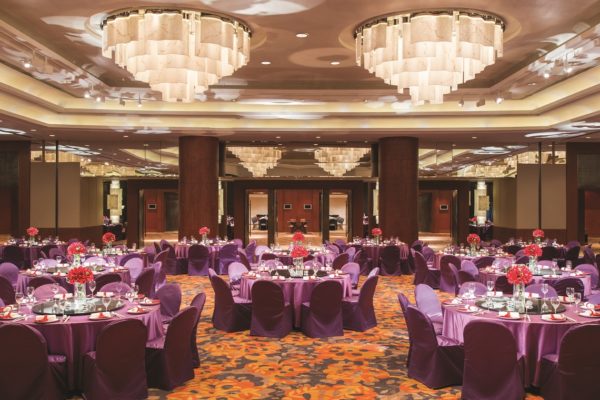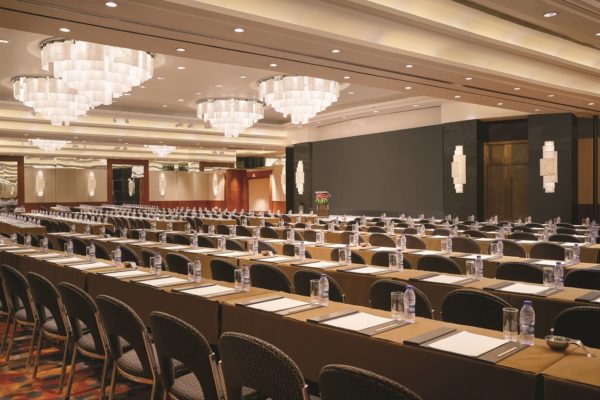 拥有光彩夺目的摆设、应有尽有的设施、设备俱全的套房和一群尽忠职守的人员,杭州凯悦酒店是游客旅游杭州寻找住宿的绝对首选。
繁體中文
杭州凱悅酒店:是恬靜大自然與繁華城市的交錯點。杭州是遊客到中國必須駐腳之地。想要在城市裡養尊處優,杭州凱悅酒店是您的不二選擇。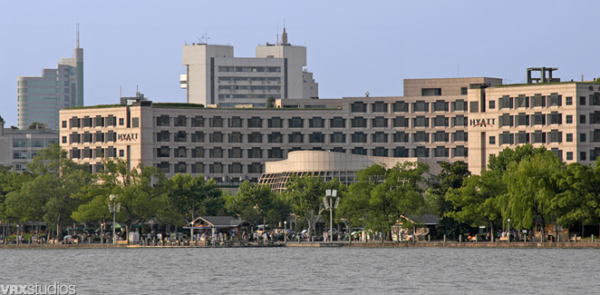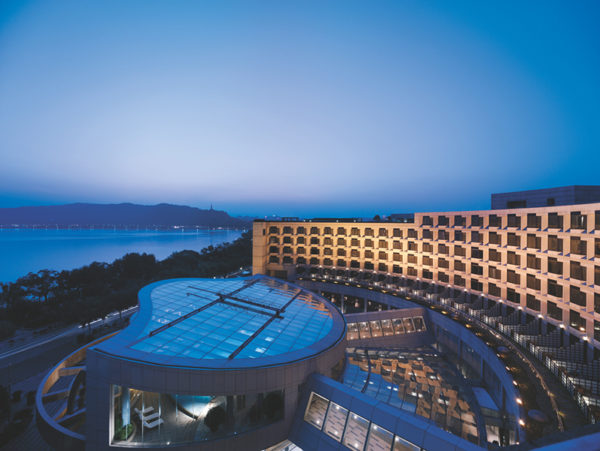 地點
杭州凱悅酒店地點十分方便,與許多杭州旅遊景點區域只近在咫尺,使遊客方便到城市中心和文化寺廟購物。住在杭州凱悅酒店等於減低交通費用、不僅可以輕易安排一日的旅行程表、更 是可以隨遇則安。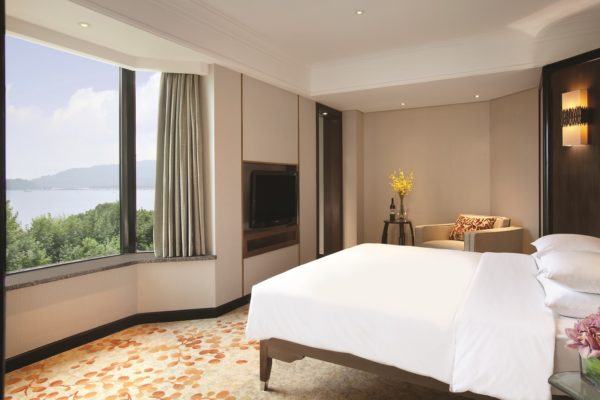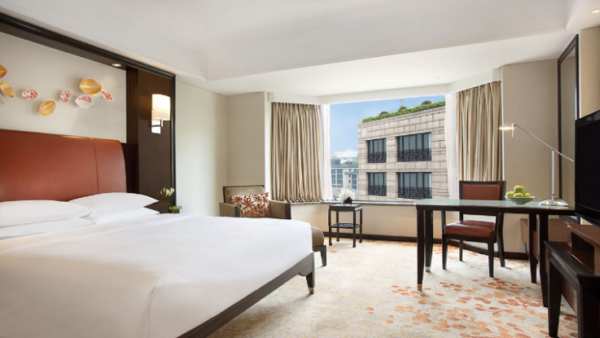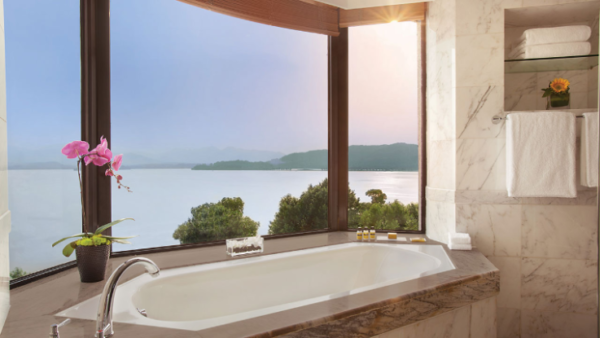 設計
杭州凱悅酒店是由國際備受讚譽的設計師們所設計的。酒店是由美國喬治亞州亞特蘭大的著名建築設計事務所John Portman & Associates Inc. 負責建築設計,室內設計則聘請了來自美國佛羅里達設計公司Heitz Parsons Sadek的著名設計師Jean-Philippe Heitz 負責。從時尚簡約和優雅的外觀到酒店大堂的古樸典雅氣息讓旅客猶如踏上恬逸舒適和富麗堂皇的世界之旅。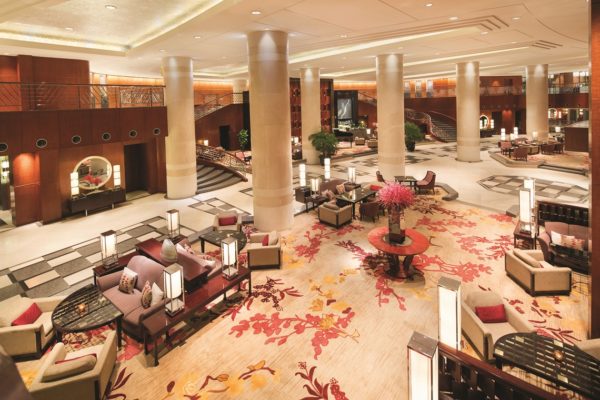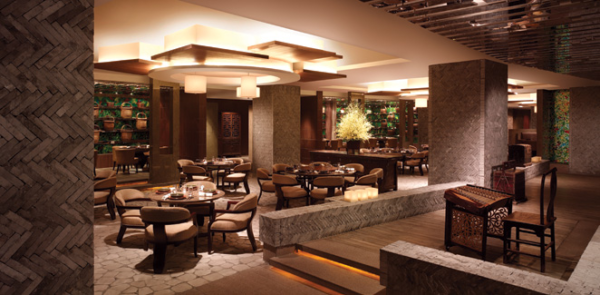 杭州凱悅酒店擁有豪華390 間客房和套房。任何的一間酒店客房都可以俯瞰杭州西湖的秀麗風光,旅客可以通過大凸窗盡情飽覽西湖的壯麗景色。其餘時髦的文娛康樂場所裝備還包括了液晶電視和最新科技配備的雙線電話與無線和有線寬帶互聯網連接。客房本身擁有現代化高雅節制的裝潢。房間的浴室是以白大理石為裝飾,凸顯了一個人住的一大亮點同時也可以選擇兩種沐浴方式,淋浴間擺設了一個鏡子和一個深浴缸以便讓旅客體驗長久的清爽。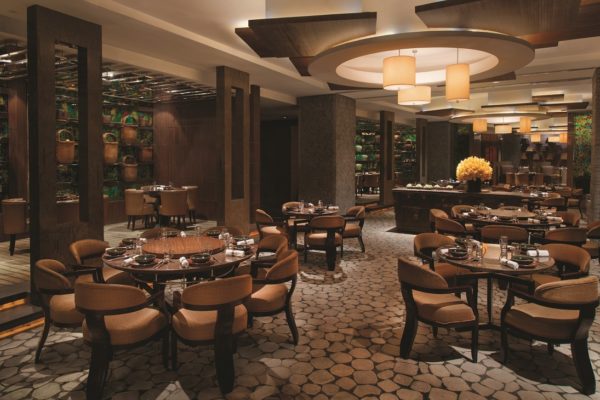 想要升級套房的客戶,以下是杭州凱悅酒店幾款標準的套房:
• 1 間總統套房
• 8 間嘉賓軒套房
• 2 間行政套房
• 1 間花園套房
附帶一提,總統套房寬240平方米,是建設在凱悅酒店頂層,為客戶提供了590平方米奢華的天台花園和戶外按摩浴缸。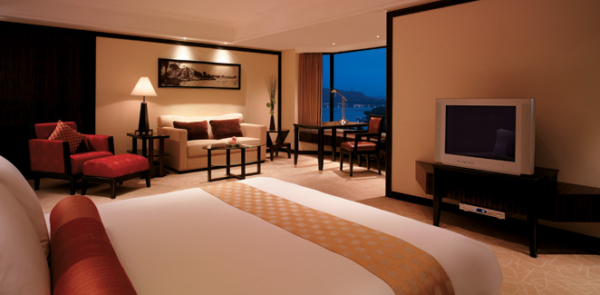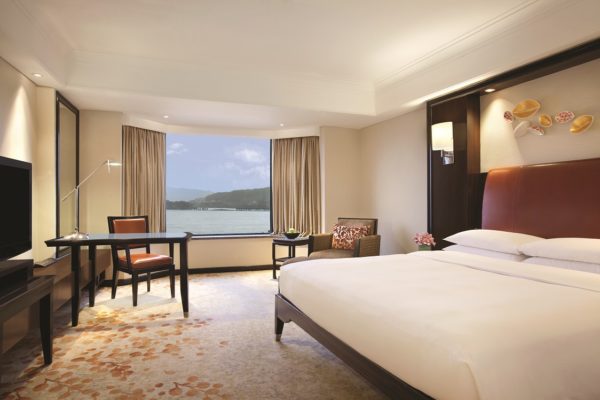 服務
凱悅酒店提供了獨特的嘉賓軒。嘉賓軒會員可以縱情享受杭州凱悅酒店禮賓團為個人帶來的特殊待遇和專門伺候、非但可以選擇琳瑯滿目的餐飲如免費的歐陸式早餐、下午茶和傍晚雞尾酒會之外,甚至還可以通往私用的天台花園,好對風光旖旎的西湖一覽無餘。對於若想要開展業務事項的客人,酒店嘉賓軒提供了會議室和商務中心以方便商務會議。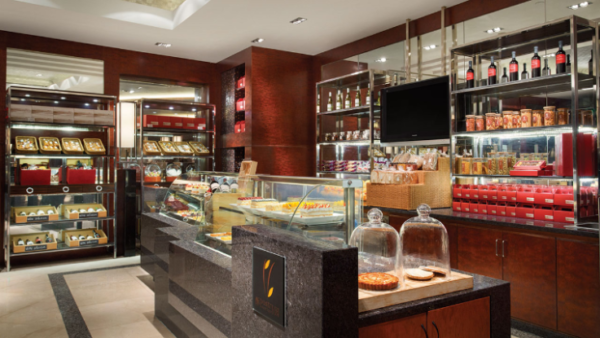 餐飲
當談到旅行,無論到世界哪一個角落,餐飲構成了旅客完整的旅行體驗的精華。杭州凱悅酒店當然也不忘帶旅客遊歷杭州美食天堂。杭州擁有林林總總的美食,若只有一種美食豈不太乏味了呢?湖濱28——杭州凱悅酒店署名的府邸式的中餐廳,烹調了傳統杭州風味及四周城市真宗中餐特色的菜餚,更是不時提供了"因季而食" 之中式美食文化精髓的佳餚。優雅古典的咖啡廳除了陳設食客全日的自助餐餐式還設有開放式廚房,好讓食客不但可以親眼目睹廚師高超的烹飪技術以外,還可以與廚師面對面交流。杭州凱悅酒店裡也設置了充滿現代設計的晚霞酒吧,專為客戶提供精美的飲料、小食和甜點。此外,酒吧里還附加了爵士樂隊現場演奏景點曲目,是食客不可或缺的體驗之一。擁有豪華精巧的設計,細緻周到和山珍海味的美食,杭州凱悅酒店供給了食客經典用餐經驗之最。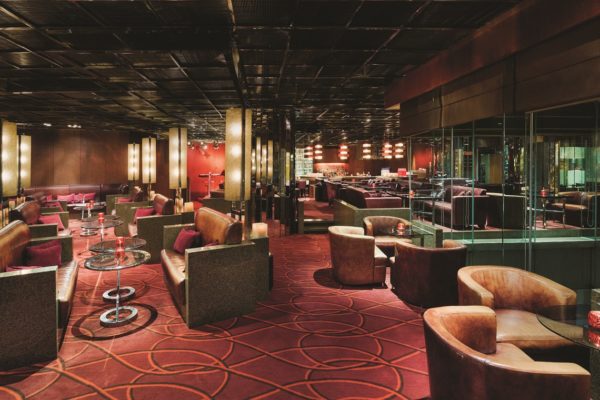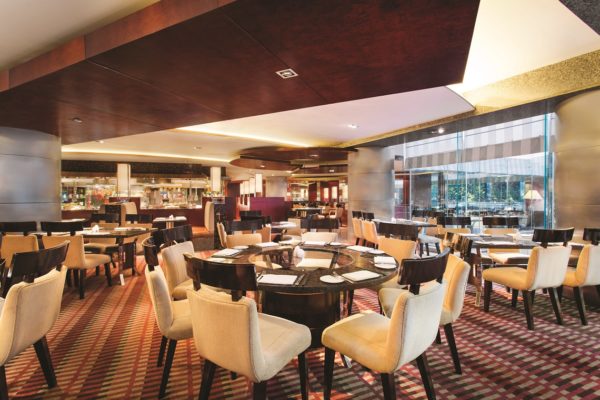 其他設備
為了可以讓客戶閒情逸致,杭州凱悅酒店設有健身中心、桑拿、按摩池和擁有玻璃頂窗室內溫控的游泳池。想要更加享受,客戶可以選擇水療服務來通過各種療程和按摩以達到舒筋活絡、氣脈行通和身心舒暢。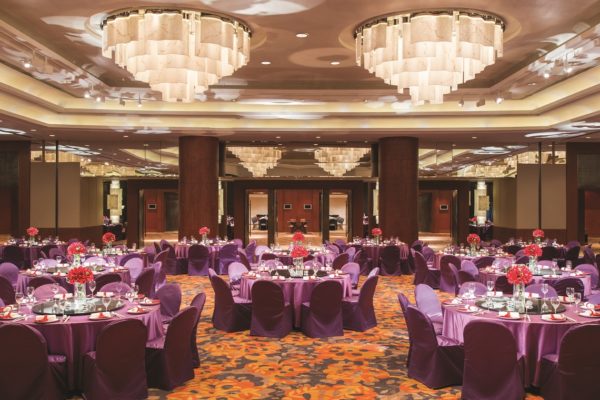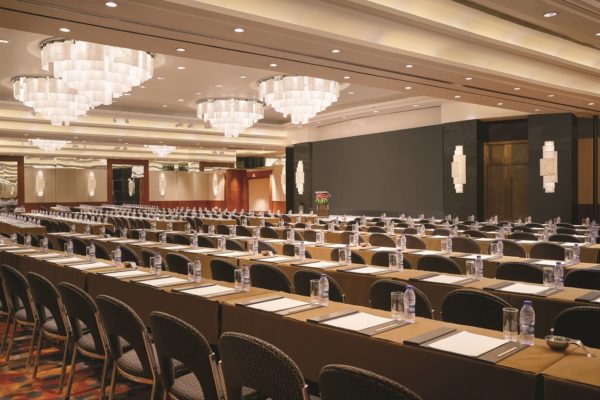 擁有光彩奪目的擺設、應有盡有的設施、設備俱全的套房和一群盡忠職守的人員,杭州凱悅酒店是遊客旅遊杭州尋找住宿的絕對首選。
(Visited 1 times, 1 visits today)