English
Midtown Shangri-La Hotel, Hangzhou: Luxury and Decadence
The renowned Shangri-La Hotels and Resorts officially unveiled their second gem in Hangzhou, hotel Midtown Shangri-La, Hangzhou. The 13-storry hotel has 417 rooms, with each guestroom spanning from 43 to 86 square metres. Strategically, the hotel is located in the heart of the vibrant Kerry Central Complex where you are able to enjoy the fusion of urbanity and nature. The backdrop of urbanity is made up of an office tower, apartments, high-end shopping mall yet it is not overshadowed by the beautiful historical West Lake, an acclaimed UNESCO site as well as the World Heritage cultural site, the Beijing-Hangzhou Grand Canal. In terms of accessibility, the high-speed train station and international airport which are a stone's throw away from Midtown Shangri-La, Hangzhou allows you to have a hassle free journey.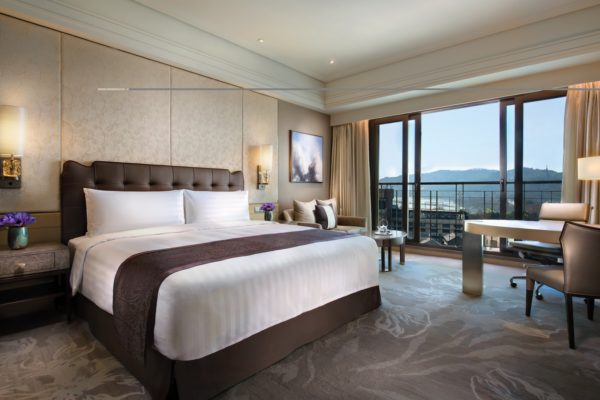 One of the aims of Shangri-La is to have its guests enjoy the authentic experience of Hangzhou thus the promise of luxury and the decadence of this magnificent city of China is being brought to you. Entering the hotel, you would be greeted by the traditional silk paintings of the West Lake as well as the stunning custom designed chandelier that mimics the soothing sight of the rippling waters. The lobby too is furnished with delicate pieces of the city's well known ice crack Ge Kiln porcelain dotted with emblems of blooming lotus flowers. These exquisite decorations of the hotel's lobby are designed around the West Lake that teems with the rich history of Hangzhou and breath-taking scenery.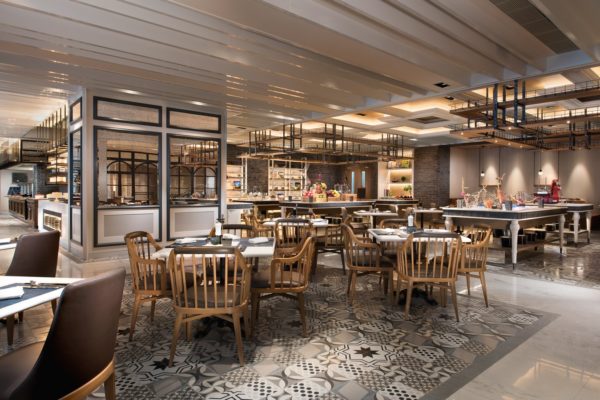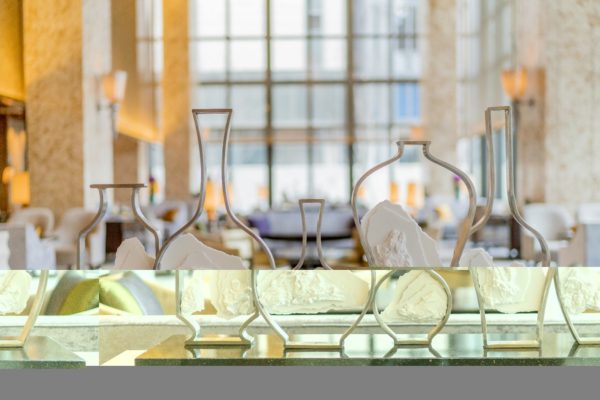 This traditional timeless art pieces is paired with the modern facilities that just exudes luxury. A selection of bars, restaurants and lounges are provided to you to enhance dining and entertaining experience in Hangzhou. Bars like Midtown Brewery, an up and coming modern brewery in Hangzhou offers you live music, comfort dishes and even personalised tasting menus for sharing. European-style restaurant at Central Market serves a spread of international food to cater to all of your three meals, breakfast, lunch and dinner. If you crave authentic Hangzhou cuisine, Cheng Zong Chinese restaurant which would open for business later in the year, is perfect for you as they whip out casual Cantonese and bespoke Hangzhou cuisine all set within the perfect ambiance of plush carpets and Oriental artwork. For a more casual and relaxing environment, the Great Lounge is an ideal place. Aside from live entertainment, afternoon tea, cocktails and Chinese tea is available, including the varieties of Hangzhou's renowned Longjing tea and Dragon Well tea.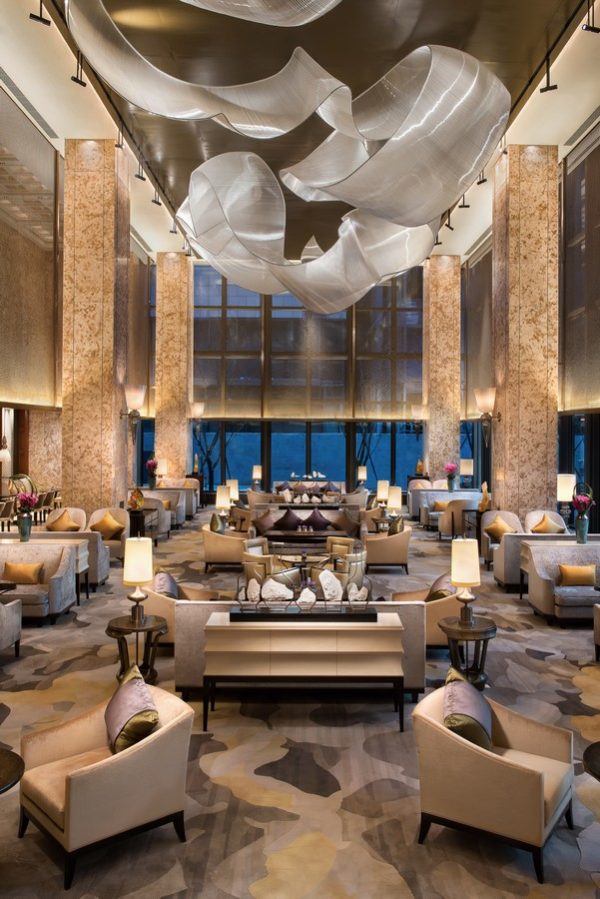 Gym goers hotel guests need not fear if they miss a gym session as Midtown Shangri-La, Hangzhou's Health Club is a fully equipped gym with state of the art training equipment and this includes indoor swimming pool, Jacuzzi, sauna and steam rooms. If you are a spa lover, CHI, The Spa provides pampering spa sessions in private suites. The skilled therapists draw in the traditional Chinese philosophy techniques to create a relaxing and comfortable escape. On top of all these privileges, Horizon Club Lounge or Executive and Speciality Suites guests have the advantage of express check-in and check-out, complimentary breakfast buffet, all-day refreshments and evening cocktails, and full concierge service.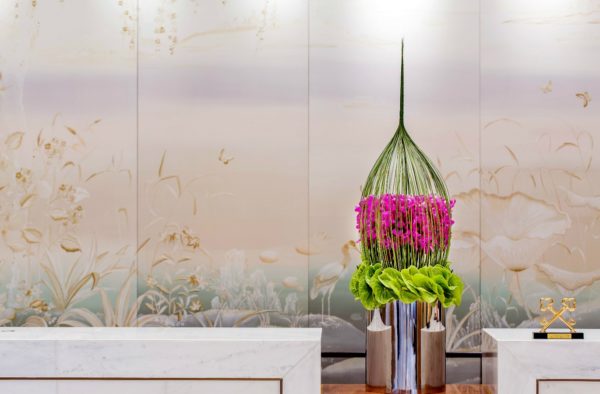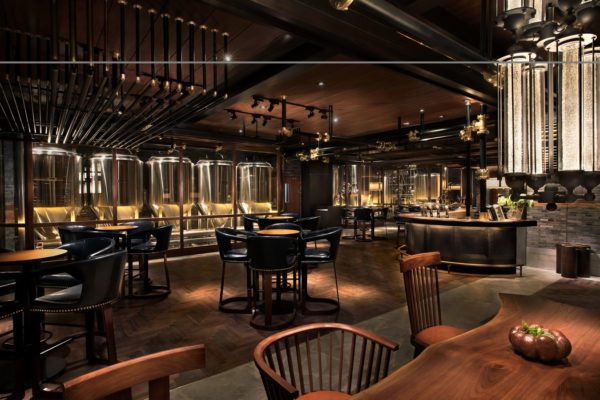 Midtown Shangri-La, Hangzhou is definitely the perfect place for you if you ever stop by Hangzhou, China as they offer both extravagance of modern facilities and decadence of the lavish history China holds.
简体中文
杭州城中香格里拉大酒店︰ 豪华和颓废
著名的香格里拉酒店集团正式公布位在杭州的第二间酒店,杭州城中香格里拉大酒店。这间酒店拥有13层楼, 417间客房,每间客房平均大概 43 至 86 平方米大。这间酒店位于繁华的嘉里中心,走到哪里你都能够享受都市与自然的融合。文雅的背景中有着办公大楼、 公寓、 高档商场,但它不会因为美丽的西湖,以及著名的世界文化遗产,京杭大运河,而变得黯然失色。酒店距离高速火车站和机场不远,这保证旅客都可以有一个自由,无忧无虑的旅程。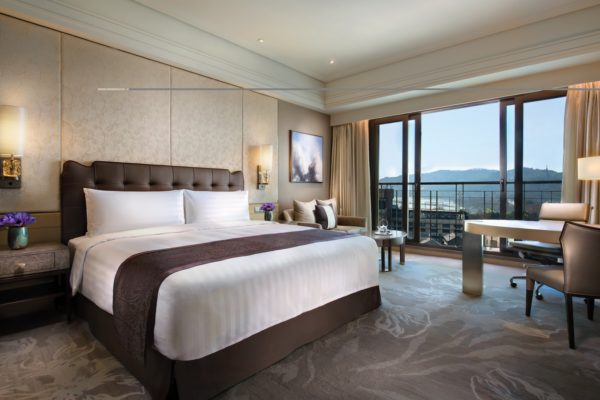 香格里拉酒店的目的之一是要让客人真实地体验杭州和感受中国这壮丽的城市的华丽和颓废。进入酒店,你会看到西子湖畔的丝绸画,以及令人惊叹的自定义设计的吊灯。大厅配有精致的冰裂纹哥窑瓷器,上面点缀着盛开的荷花徽章。酒店大堂的这些精美饰品围绕着西湖而设计,为了就是让大家看到杭州的壮观的景色和丰富的历史。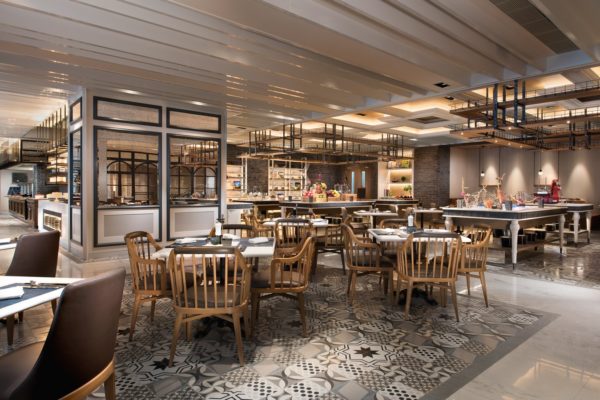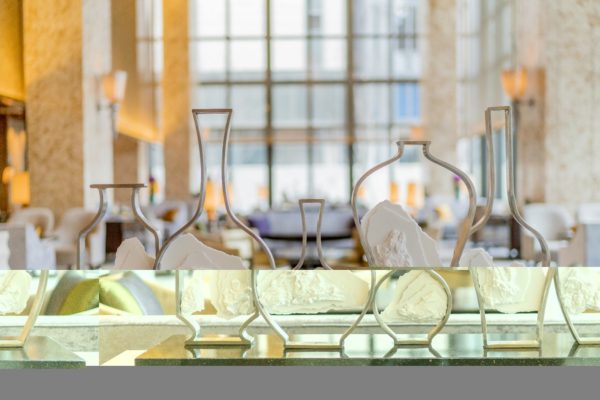 这些传统的艺术作品,搭配豪华的现代设施,会让人有最豪华的体验。多样化的酒吧, 餐厅和休息室会让您感受在杭州的用餐和娱乐体验。例如城中啤酒的酒吧,一个在杭州的现代化的啤酒厂,会为您提供现场音乐、 菜肴和甚至个性化的菜单,适合一群人共享。在中央市场,欧洲风格餐厅提供多种国际佳肴来满足大家的三餐。如果想吃正宗的杭州菜,郑宗餐厅将于今年底开幕,在东方艺术品完美的氛围中提供给你丰盛的潮州和杭州菜。如果你需要一个更轻松、 休闲的环境,"伟大的休息室"是一个理想的选择。除了现场娱乐表演,你也可以享用下午茶、 鸡尾酒和中国茶,包括杭州著名的龙井茶和龙井茶叶品种。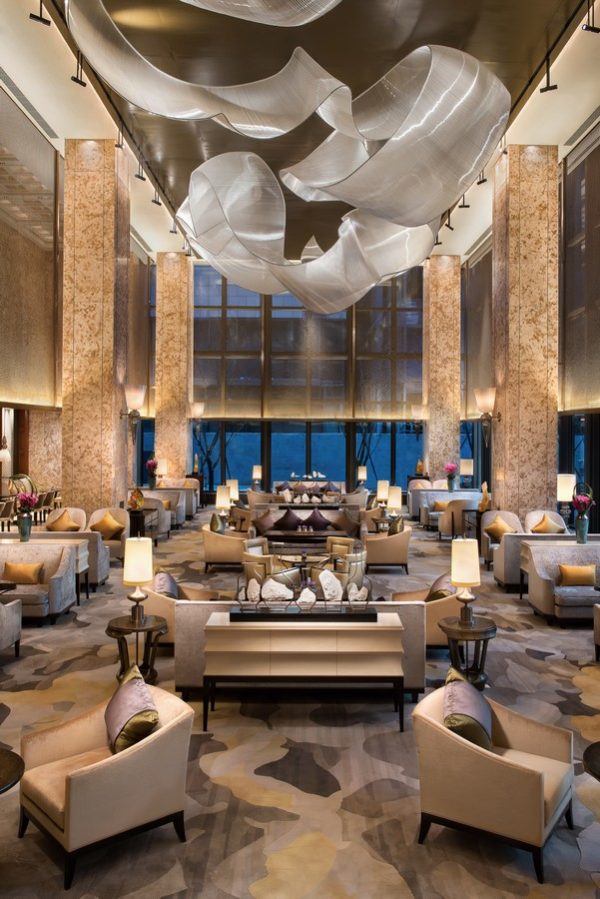 如果常去健身房的客人不需要害怕少了健身的机会。杭州城中香格里拉大酒店的健身俱乐部的设施很齐全。它拥有最先进的培训设备,包括室内游泳池、 按摩浴缸,桑拿室和蒸汽室。如果你喜欢spa ,酒店的CHI Spa 可以让你在私人套房享受个人的体验。熟练的治疗师会运用中国传统的技术,为你打造一个舒适和放松的享受。除了这些享受,豪华阁酒廊或行政和专业套房的客人可以拥有快速入住和退房、 免费自助早餐、 全天茶点和晚间鸡尾酒和全面礼宾服务的优待。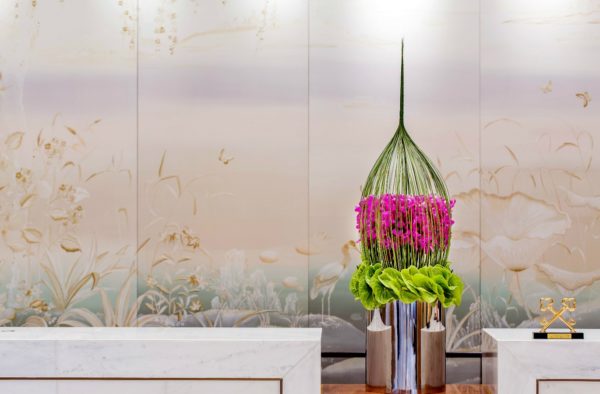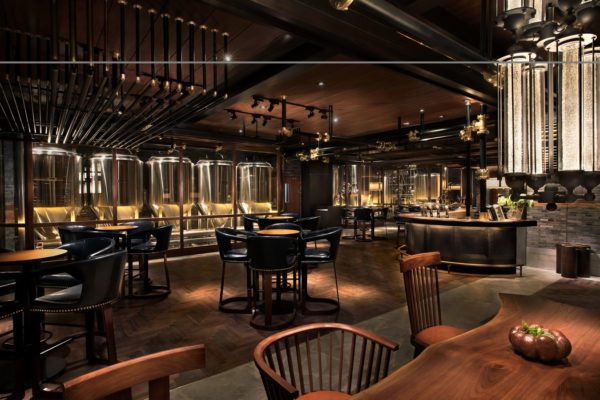 来到了杭州,千万不要错过杭州城中香格里拉大酒店。这间酒店拥有着奢侈的现代设施和中国颓废的奢华历史,正是一个最佳的选择。
繁體中文
杭州城中香格里拉大酒店︰ 豪華和頹廢
著名的香格里拉酒店集團正式公佈位在杭州的第二間酒店,杭州城中香格里拉大酒店。這間酒店擁有13層樓, 417間客房,每間客房平均大概 43 至 86 平方米大。這間酒店位於繁華的嘉里中心,走到哪裡你都能夠享受都市與自然的融合。文雅的背景中有著辦公大樓、 公寓、 高檔商場,但它不會因為美麗的西湖,以及著名的世界文化遺產,京杭大運河,而變得黯然失色。酒店距離高速火車站和機場不遠,這保證旅客都可以有一個自由,無憂無慮的旅程。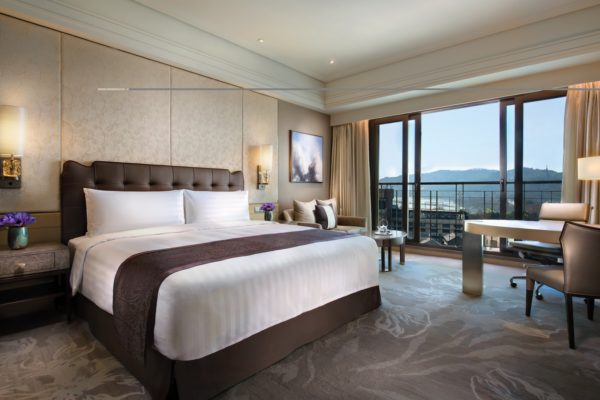 香格里拉酒店的目的之一是要讓客人真實地體驗杭州和感受中國這壯麗的城市的華麗和頹廢。進入酒店,你會看到西子湖畔的絲綢畫,以及令人驚嘆的自定義設計的吊燈。大廳配有精緻的冰裂紋哥窯瓷器,上麵點綴著盛開的荷花徽章。酒店大堂的這些精美飾品圍繞著西湖而設計,為了就是讓大家看到杭州的壯觀的景色和豐富的歷史。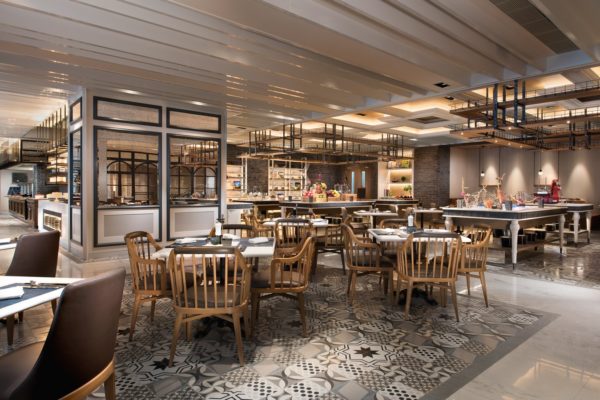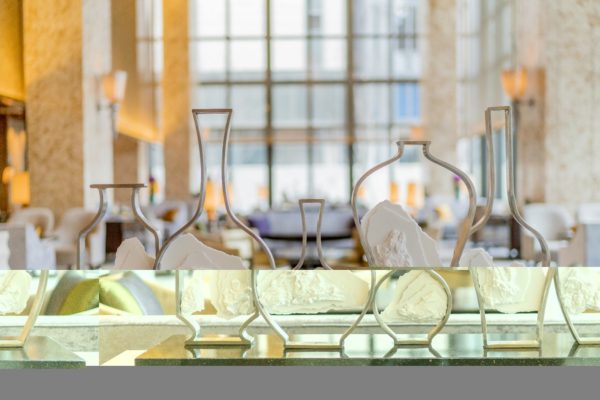 這些傳統的藝術作品,搭配豪華的現代設施,會讓人有最豪華的體驗。多樣化的酒吧, 餐廳和休息室會讓您感受在杭州的用餐和娛樂體驗。例如城中啤酒的酒吧,一個在杭州的現代化的啤酒廠,會為您提供現場音樂、 菜餚和甚至個性化的菜單,適合一群人共享。在中央市場,歐洲風格餐廳提供多種國際佳餚來滿足大家的三餐。如果想吃正宗的杭州菜,鄭宗餐廳將於今年底開幕,在東方藝術品完美的氛圍中提供給你豐盛的潮州和杭州菜。如果你需要一個更輕鬆、 休閒的環境,"偉大的休息室"是一個理想的選擇。除了現場娛樂表演,你也可以享用下午茶、 雞尾酒和中國茶,包括杭州著名的龍井茶和龍井茶葉品種。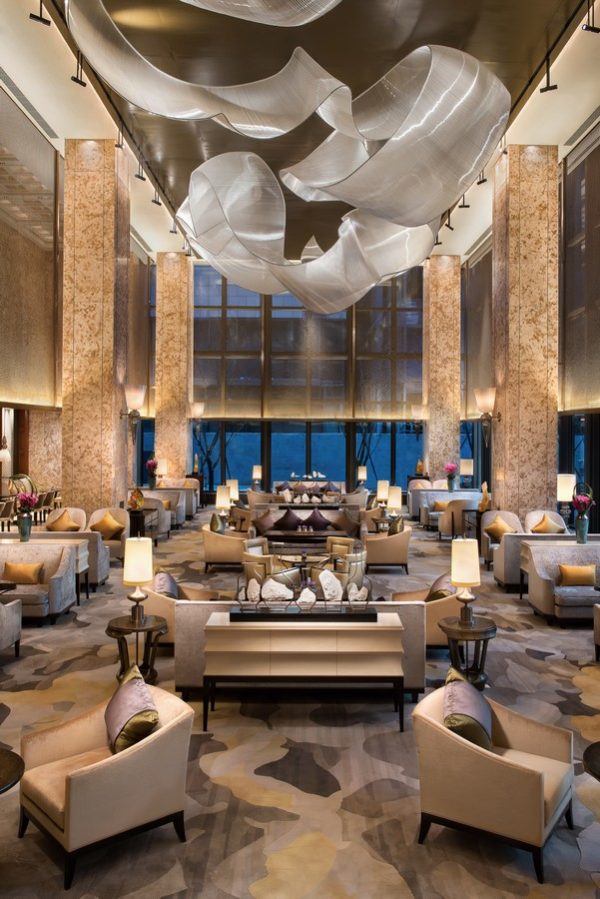 如果常去健身房的客人不需要害怕少了健身的機會。杭州城中香格里拉大酒店的健身俱樂部的設施很齊全。它擁有最先進的培訓設備,包括室內游泳池、 按摩浴缸,桑拿室和蒸汽室。如果你喜歡spa ,酒店的CHI Spa 可以讓你在私人套房享受個人的體驗。熟練的治療師會運用中國傳統的技術,為你打造一個舒適和放鬆的享受。除了這些享受,豪華閣酒廊或行政和專業套房的客人可以擁有快速入住和退房、 免費自助早餐、 全天茶點和晚間雞尾酒和全面禮賓服務的優待。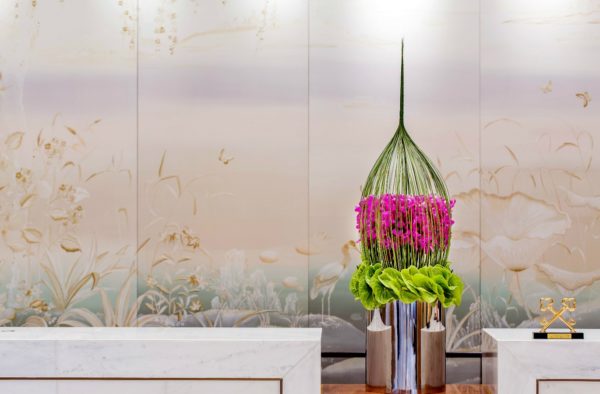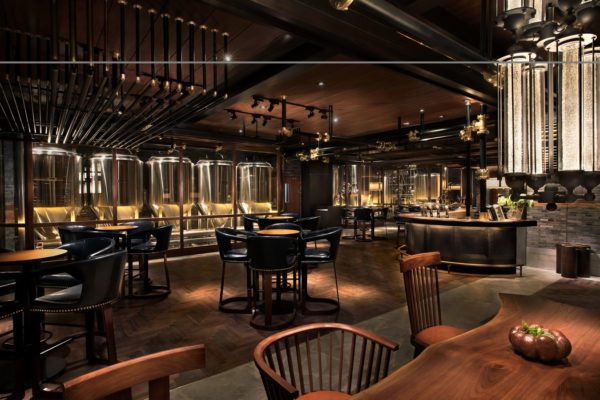 來到了杭州,千萬不要錯過杭州城中香格里拉大酒店。這間酒店擁有著奢侈的現代設施和中國頹廢的奢華歷史,正是一個最佳的選擇。
(Visited 3 times, 1 visits today)