English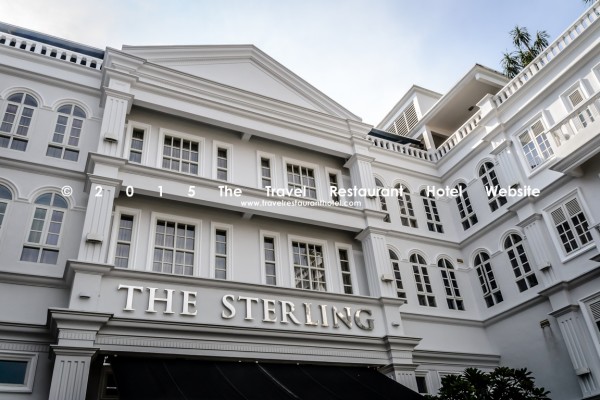 The Sterling offers luxurious accommodation in a beautiful heritage building in Malacca. The hotel is just minutes away by foot from the famous Jonker Walk with its many restaurants and popular weekend street market.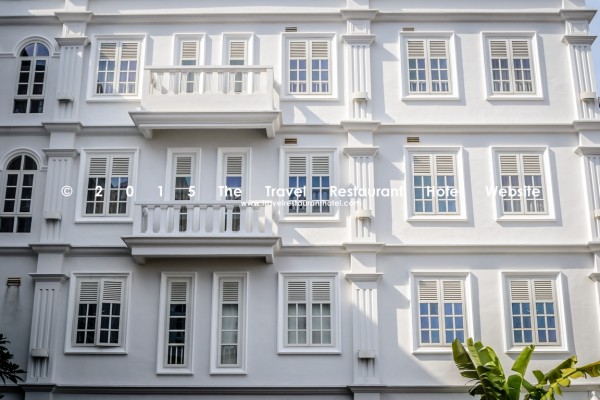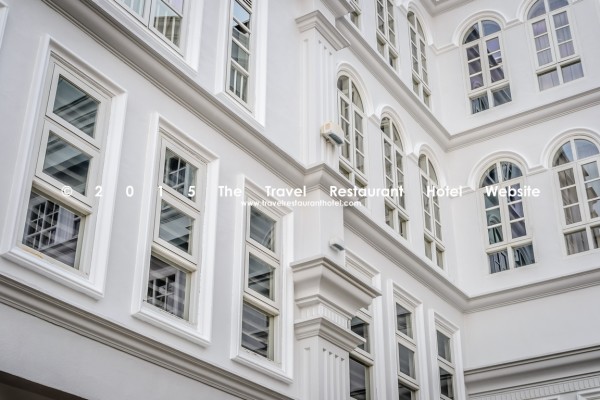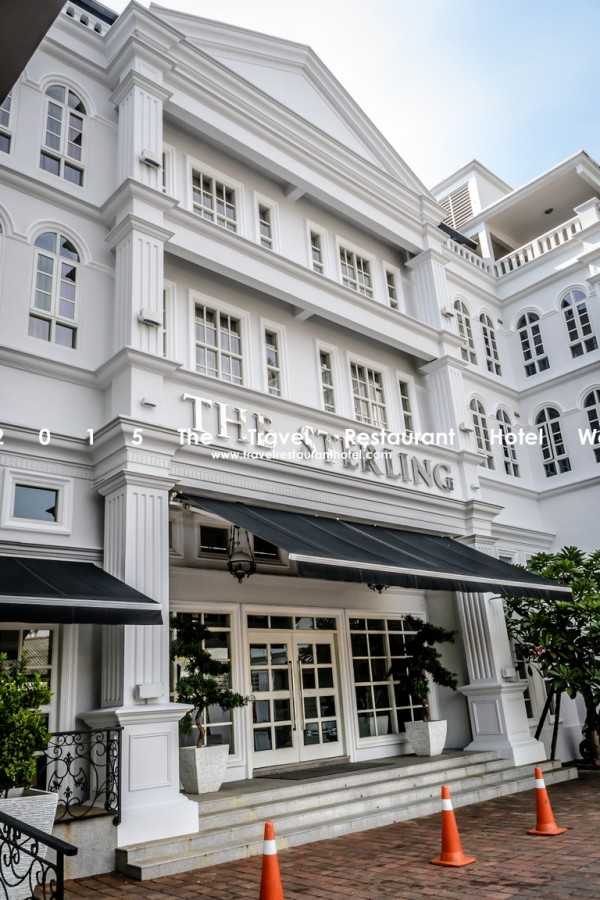 I stayed in a Riley room. The room is huge. They could easily put another double bed in the room. I really like having ample space to move about in my room. Before checking in, I had thought that my room would be cramped but it felt free and spacious.The sense of luxury is heightened through the use of dark gray. The bathroom is equally spacious and features a gigantic 2-person jacuzzi in my own bathroom, complete with water jets and bubble streams. I really enjoyed having a warm soak and having my tense muscles massaged every night. It really helped me to relax. The shower was also quite special: you can pick from 3 modes: hand shower, rain shower and water jets. For water jets, you just stand upright and let 3 water jets massage your back. I am happy to report that the water pressure for the rain shower is very strong (the pressure for some rain showers is so miserable).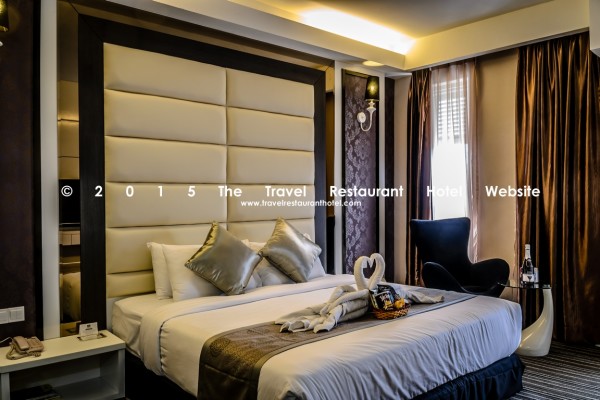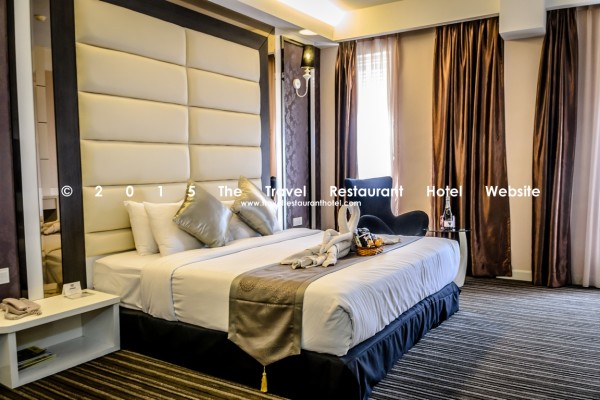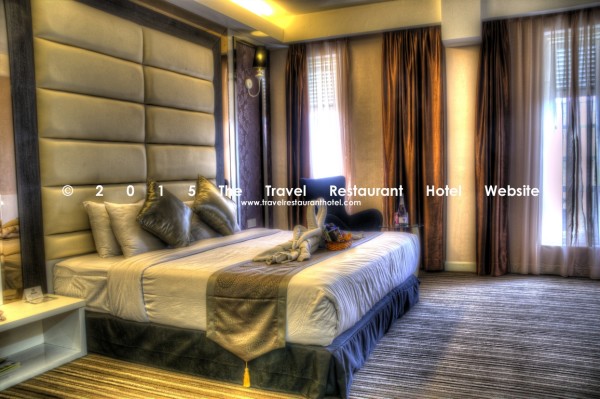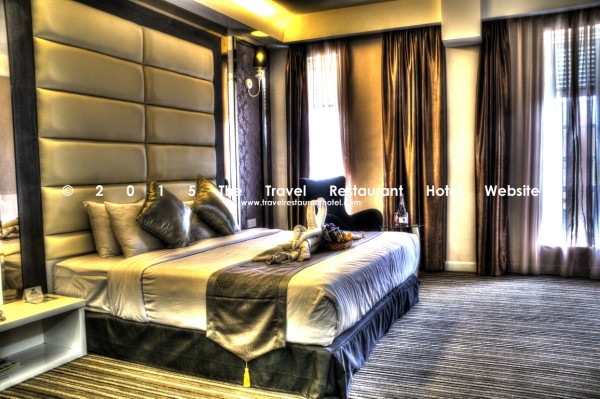 There are around 20 channels on the TV. It is a mixture of local and satellite channels. Being a small boutique hotel, there is no gym nor swimming pool.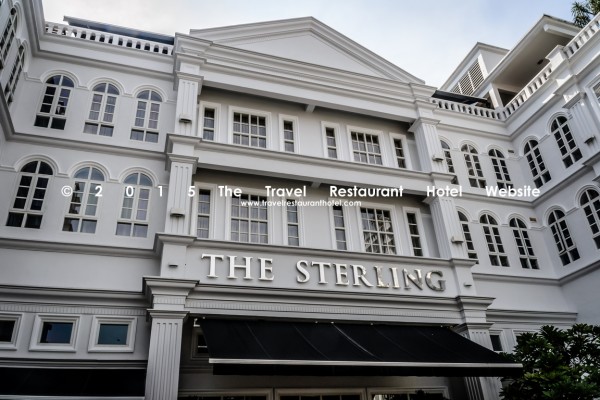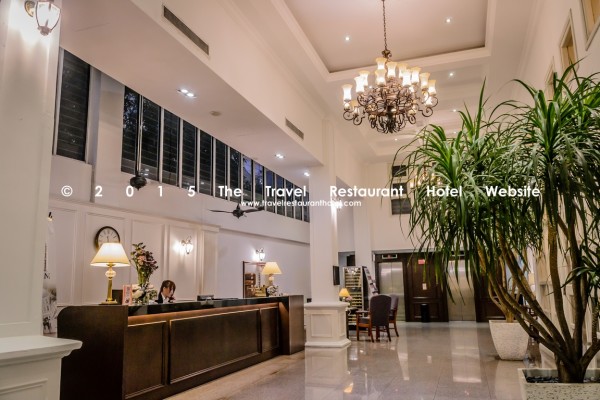 In an UNESCO heritage town like Malacca, it is fitting to stay in an atmospheric heritage hotel like The Sterling. The location could not be better—– it is only a short walk to The Stadhuys and Jonker Walk. It is also possible to walk to the shopping malls, Mahkota Parade and Dataran Pahlawan but it is a hefty 20-25 min walk.
简体中文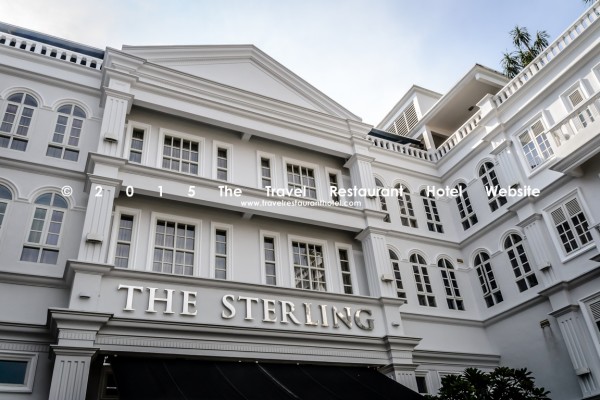 斯特林酒店(The Sterling)提供的豪华住宿就建设在马六甲市内的一栋美丽的建筑遗产。从酒店出发只须几分钟步行便能到达著名的鸡场街 (Jonker Walk)。鸡场街拥有许多餐馆,还有热闹的周末市场。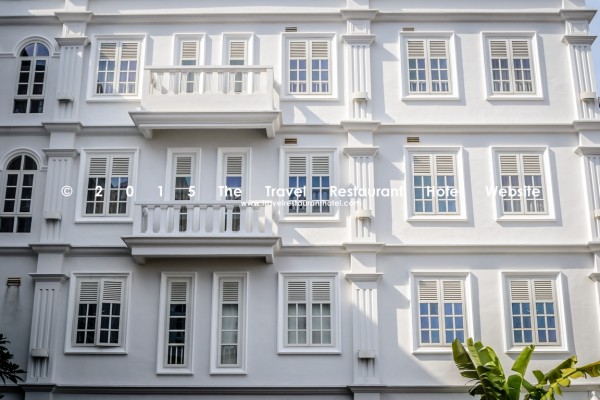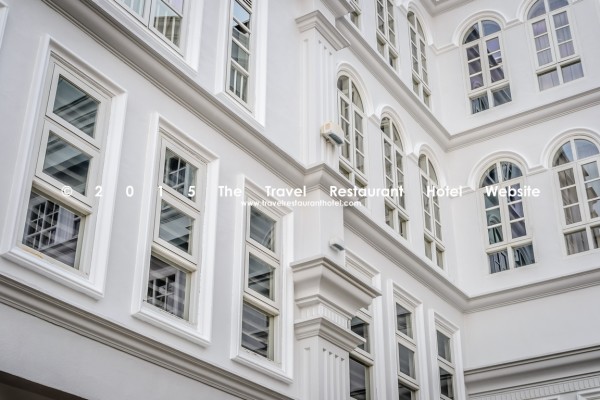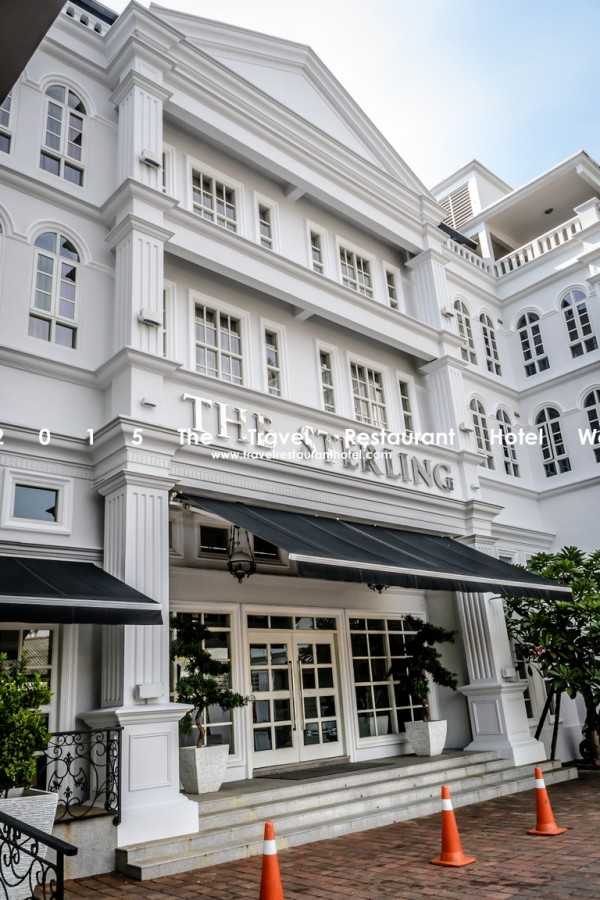 我就住在酒店内一间名叫'莱丽'的房间。我很喜欢这间面积很大而且足以容纳两个双人大床的房间。它让我有足够的空间在房间里自由走动。在还没办妥酒店入住手续之前,我还以为房间会很狭小,但实际上却相当的宽敞。房间里采用了深灰色以提高房内的奢华感。而浴室里也同样宽敞,并设有巨大的双人按摩浴缸,配有喷水按摩和泡泡按扭。我很享受浸泡在温暖的浴缸里,让它每晚按摩着我的肌肉,帮助我放松心情。浴室里的淋浴也有三种特殊模式 :手持花洒,头顶花洒淋浴和喷水按摩。对于这喷水按摩,你只须要站在浴室里背向着喷水口,三个喷水口就会喷出水压按摩着你的背部。这里的花洒淋浴的水压是非常强的(比起其他的酒店浴室水压真的好多了)。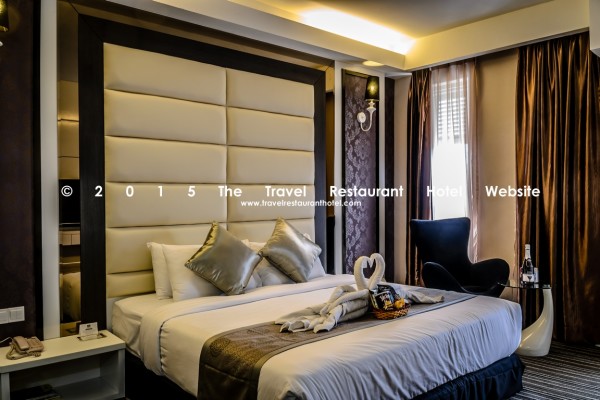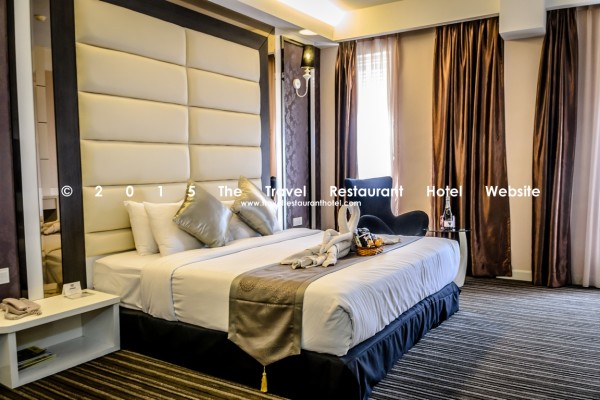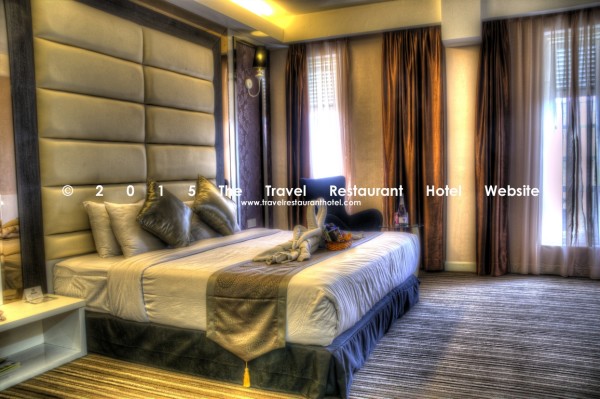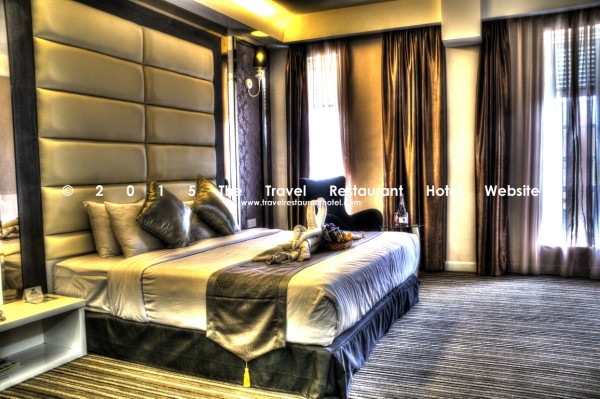 酒店的电视提供二十多个频道,其中包括本地和卫星频道。作为一个小型的精品酒店,它只缺少了健身房和游泳池。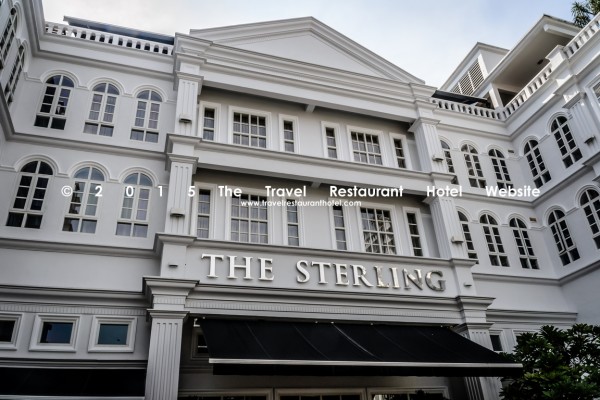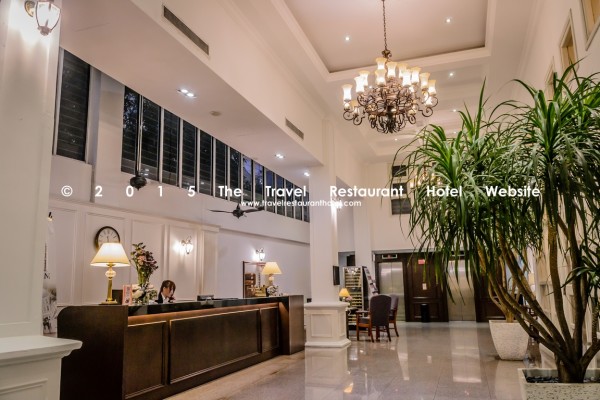 马六甲是联合国教科文组织之一的世界遗产小镇,所以住在这充满浓浓的文化气氛的斯特林酒店(The Sterling)是最恰当不过了。酒店位于一个很方便的位置,只需步行一小段距离就可到达荷兰城(The Stadhuys)和鸡场街(Jonker Walk)。从酒店也可以步行到各大商场,比如皇冠百利广场(Mahkota Parade)和英雄广场(Dataran Pahlawan),但却需要大约二十至二十五分的步程。
(Visited 3 times, 1 visits today)