Looking for a place to have a grand celebration at? Planning for an important business meeting? Or simply looking to have a satisfying family dinner, at a location where even your pickiest relatives won't make a sound? Well, look no further, because Wan Li Chinese Restaurant has got you covered.
Located in the Renaissance Hotel Johor Baru, this Cantonese fine-dining restaurant is the ideal location for almost any event that you can think of! And don't be fooled by the luxurious setting – the food, surprisingly, comes at an extremely affordable pricing for a fine-dining meal.
For a most affordable price, you can truly, really have the FEAST of your life.  The following package is available at only around RM$300 per pax.  Gasp!  Is there a better deal in this whole world?
Wan Li Five Combination Deluxe Lobster Platter Platter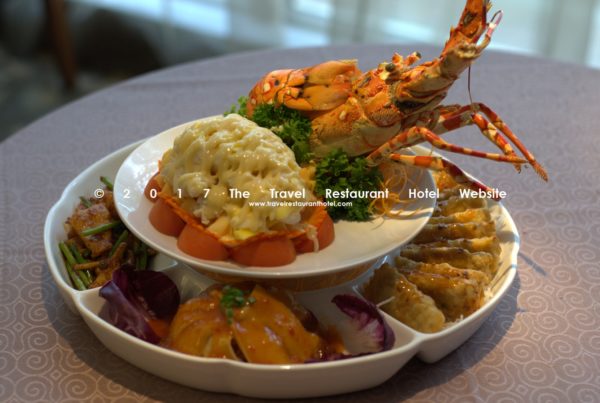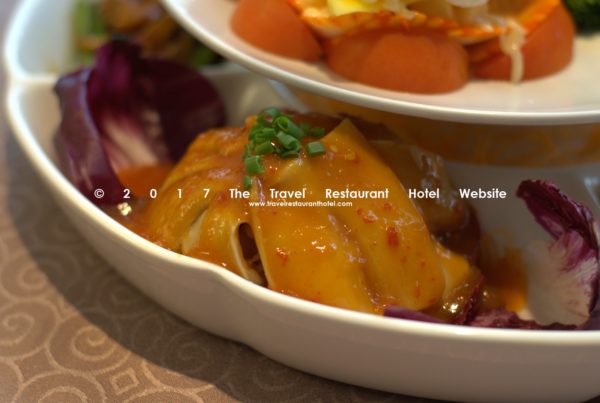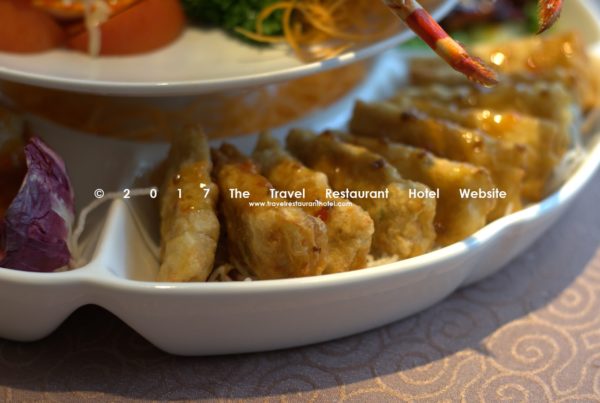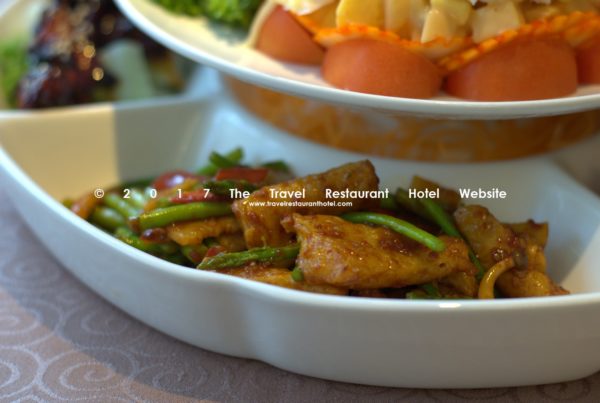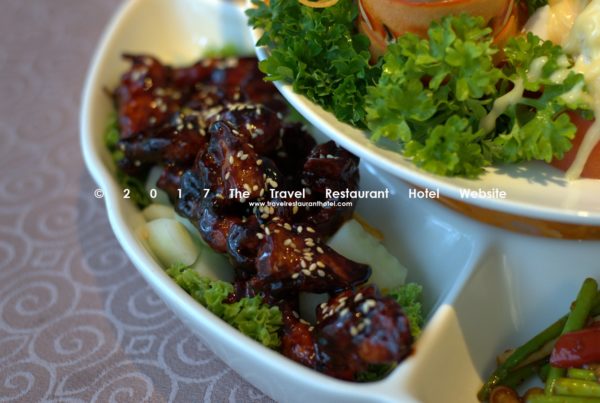 ****
Double boiled Village Chicken Soup with American Ginseng
****
Roasted Crispy Mango Peking Duck with Traditional Condiments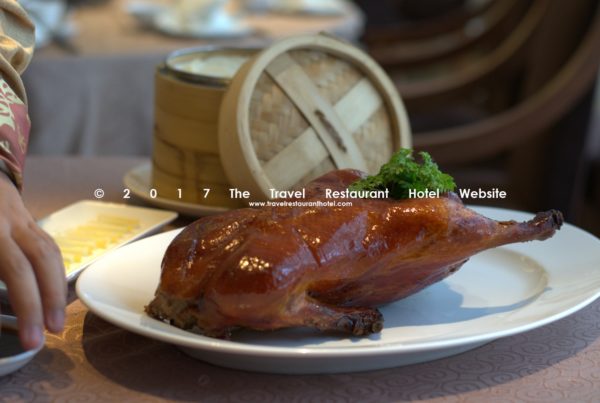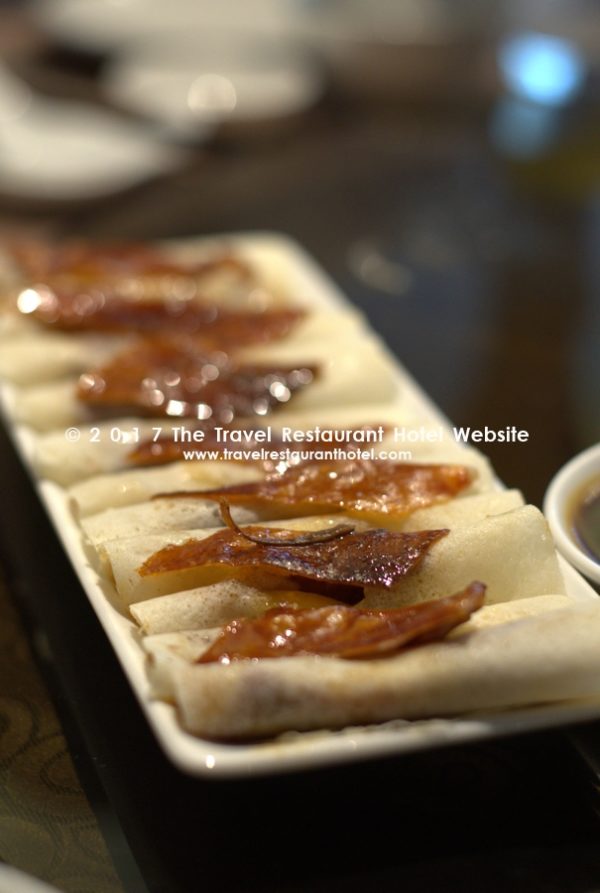 ****
Salted Baked Village Chicken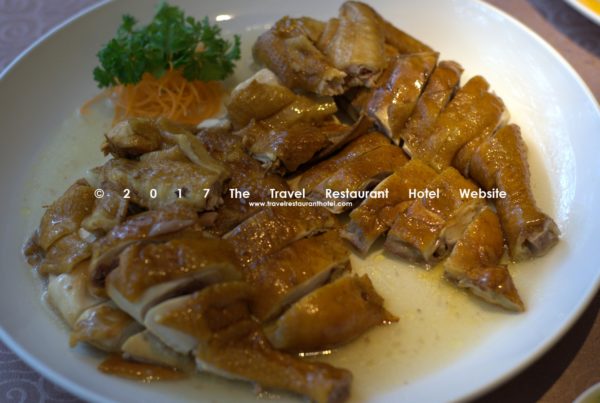 ****
Crisp-fried Fillet of Cod Fish with Fragrant Garlic and Teriyaki Sauce
****
Chef's Signature oil poached Pontian Pomfret with superior sauce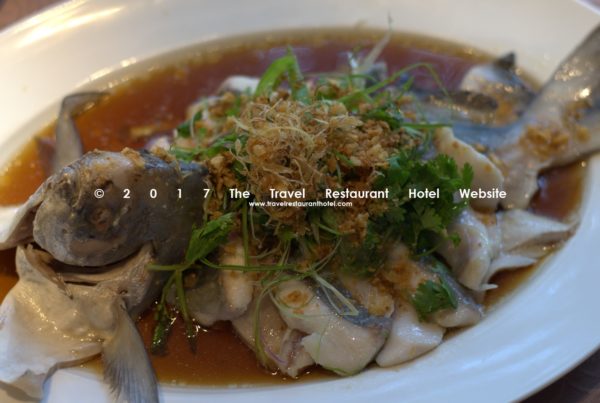 ***
Seared King Prawns with Superior Soy Sauce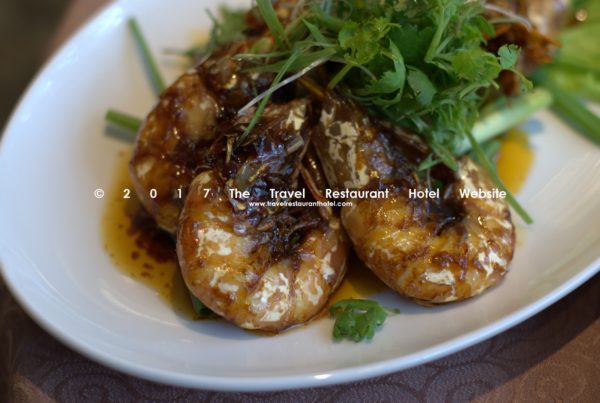 ****
Signature Wasabi Prawns with Fresh Mango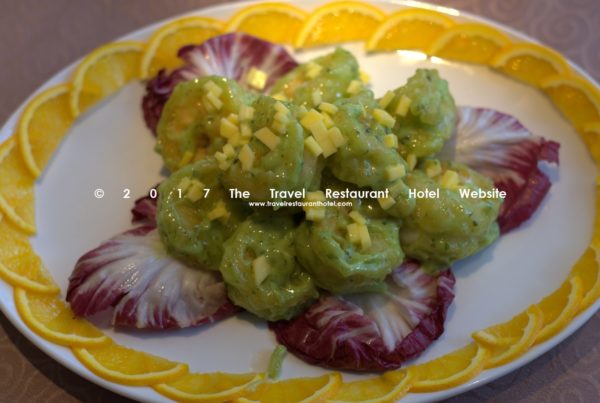 ****
Fried Organic Red Rice with Pine Nuts, Chicken and Mixed Vegetables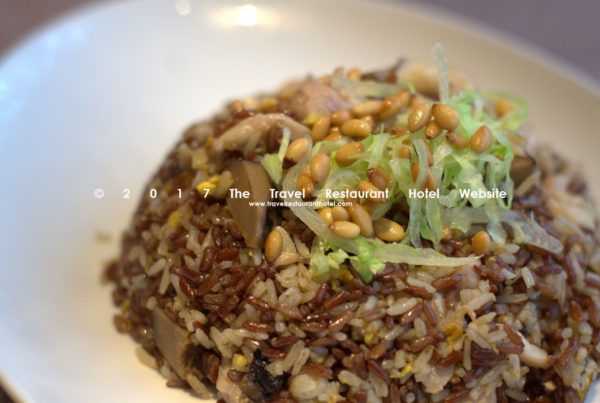 ****
Cantonese Style Seafood Hor Fun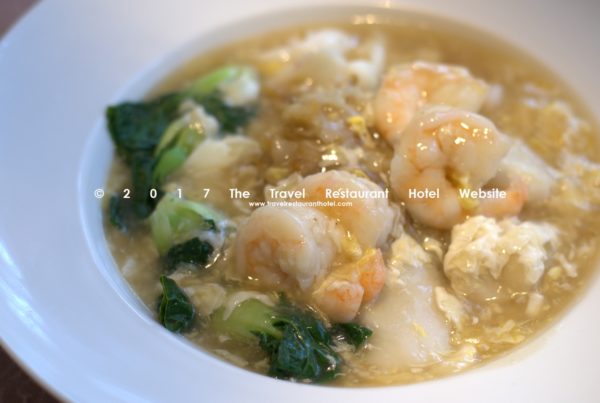 ****
Steamed Shanghai "Xiao Long Bao"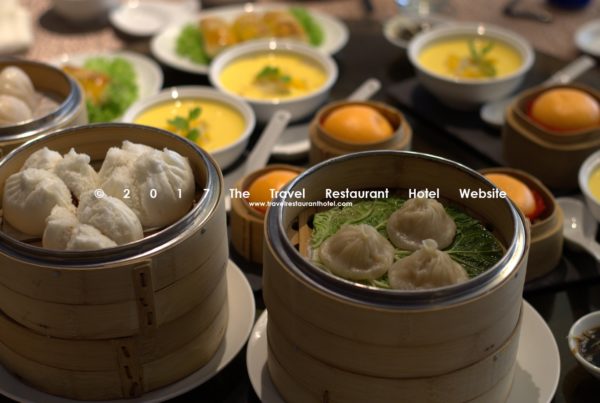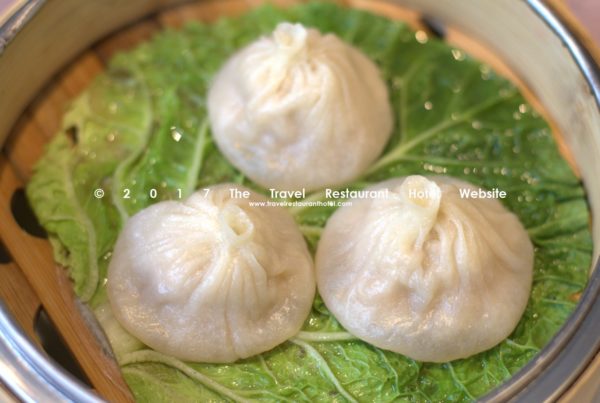 ****
Baked Barbeque Chicken Puff
****
Superior Har Kao with Water Chestnut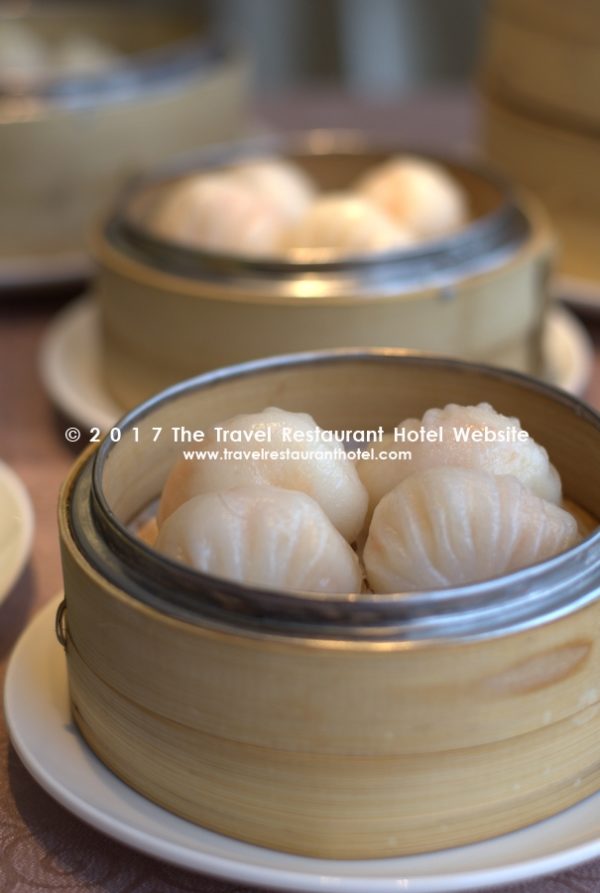 ****
Steamed Barbeque Chicken Buns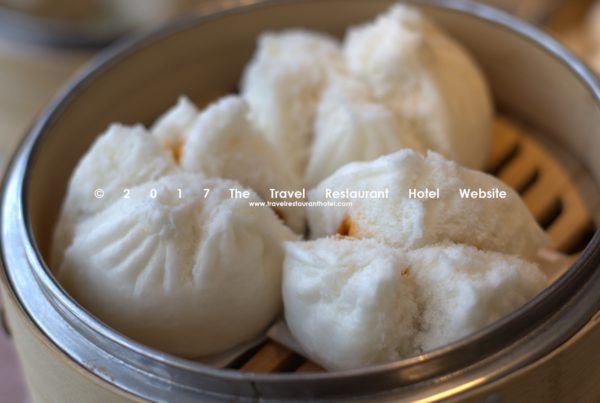 ****
Chilled Mango Puree with Pomelo serves with Golden Custard Bun
****
Chinese Tea
And before you ask, yes, the food's pretty good, too!
One of the restaurant's highlights would definitely be their Double-Boiled Ginseng Soup with Village Chicken.  The village chicken, having gone through the process of double-boiling, was absolutely tender and melted in our mouths. The soup itself contained various other nutritious ingredients and was fragrant, wholesome, and tasty to the core. 10/10 would recommend this when you drop by this restaurant.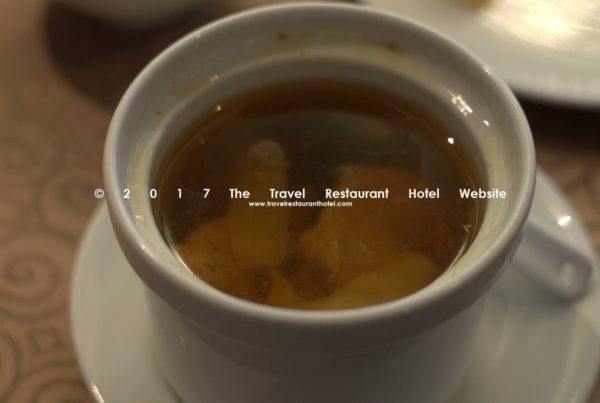 Did you know that Wan Li serves up a variety of fresh seafood as well? A seafood dish is a must-have when you're here, and our pick of the day was the Crisp-Fried Fillet of Cod Fish with Fragrant Garlic and Superior Soy Broth. The flesh itself was sweet and firm, owing to its state of freshness. Along with the savory and flavourful soy broth, this dish impressed us with its intricate harmony of tastes.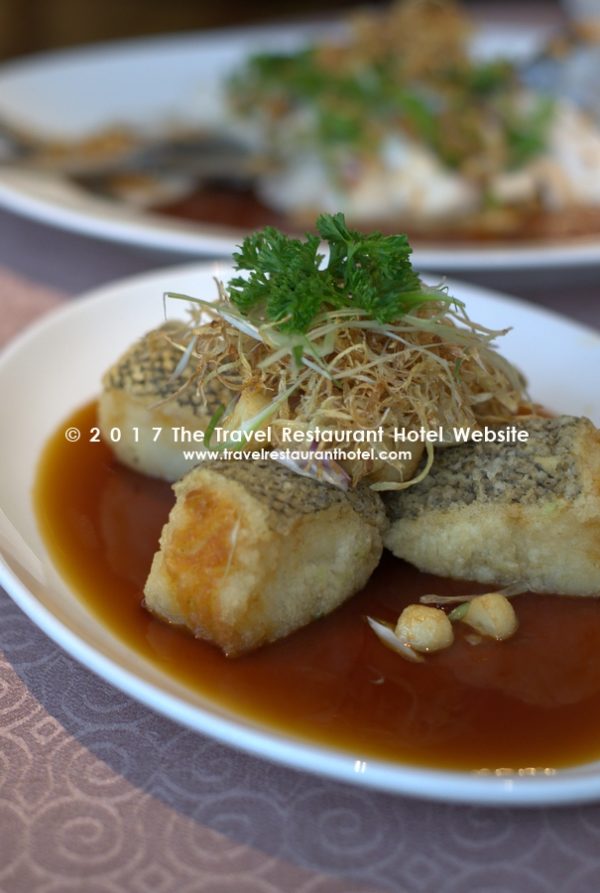 And, of course, how can we miss out the desserts? Starting with the Chilled Mango Puree & Pomelo, this dish impressed us with its mango-y goodness. One bite in and you can already tell how pure the puree is! None of that diluted, tasteless stuff that we so often get. The refreshing pomelo bits did a great job in balancing out the concentrated, tangy flavours of the mango as well. A match made in heaven, if you ask me.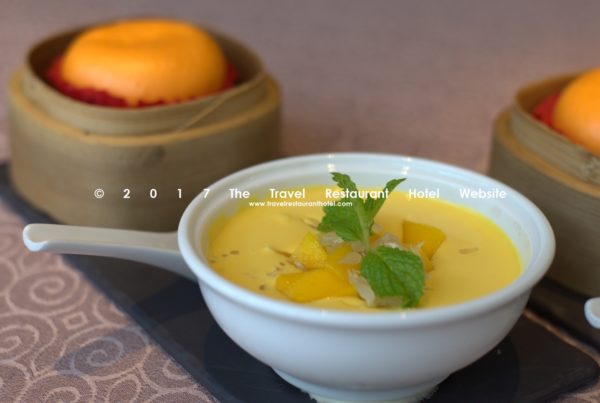 Last but not least, a trip to any dim sum restaurant would be incomplete without some salted egg yolk buns. Aptly named the Golden Custard Bun, is it too much to say that even this common dish managed to impress us by quite a bit? Nestled within the freshly steamed bun, the salted egg yolk custard was just the right mix of savoury and sweet. Its consistency was just right as well – not too runny, not too solid, something that so many others seem to not quite get. Needless to say, Wan Li has got it down to the tee.
It was a wonderful afternoon at Wan Li Chinese Restaurant, what's with all that goodness frolicking in our mouths. It's definitely a place to check out if you ever want to get some superb Cantonese food, so drop by soon when that craving hits!
(Visited 1 times, 1 visits today)