English
Holiday Inn Malacca offers standard, quality accommodation in the heart of Malacca city.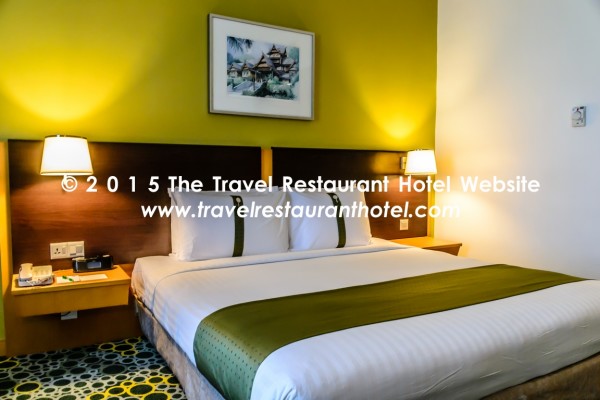 Holiday Inn is of course an immediately recognised international hospitality brand. Holiday Inn Malacca does not deviate from the international quality standards of the brand. The rooms are comfortable and clean.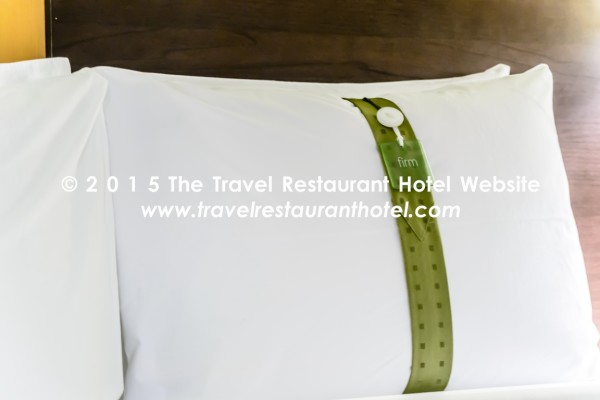 I really appreciate the colour scheme of green and pine in tbe room—— it is relaxing, sophisticated and modern. The Deluxe room offers a comfortable bed, a shower stall (no bathtub), toiletries, a safe and coffee and tea-making facilities.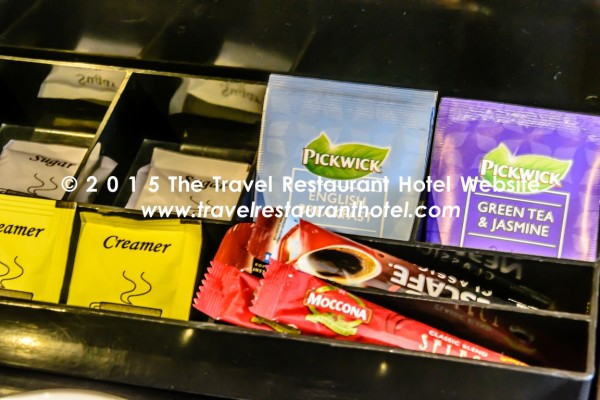 There are around 20 channels on the television, consisting of free-to-air Malaysian and satellite channels. Depending on your room, you may get serene views of the Straits of Melaka or views of Melaka city centre.
If you wish to dine in the hotel, there is all-day dining restaurant called essence and one of the only 2 Italian restaurants in Malacca. The restaurant is called Sirocco.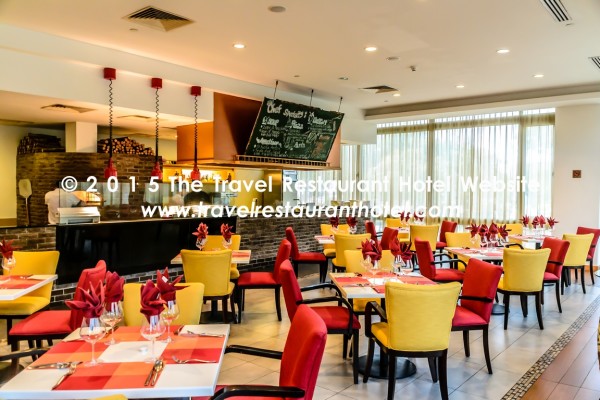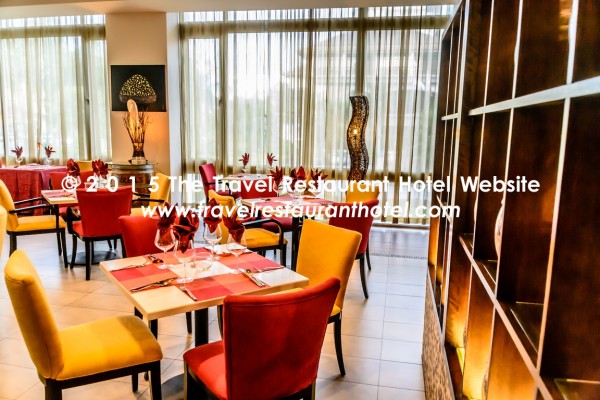 It is a casual contemporary Italian restaurant offering competent dishes.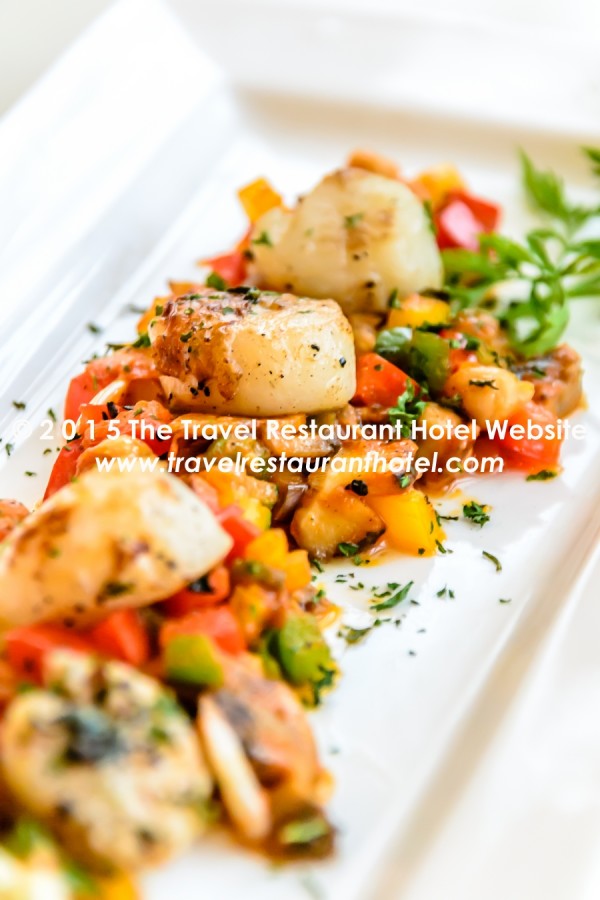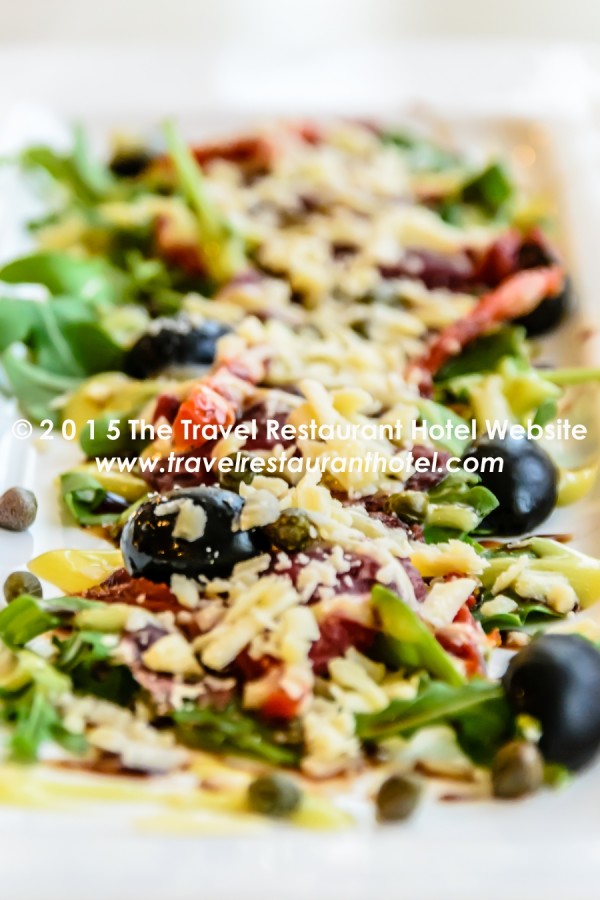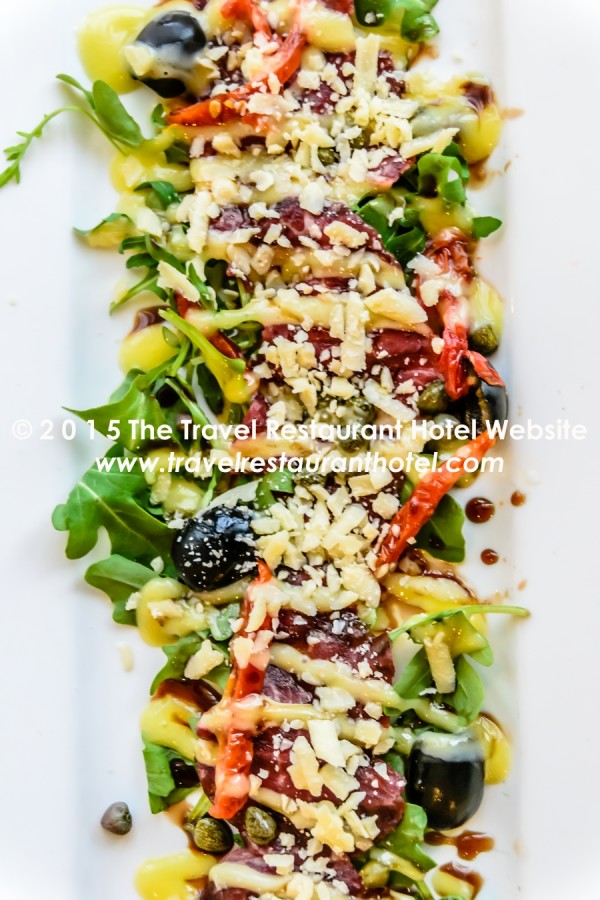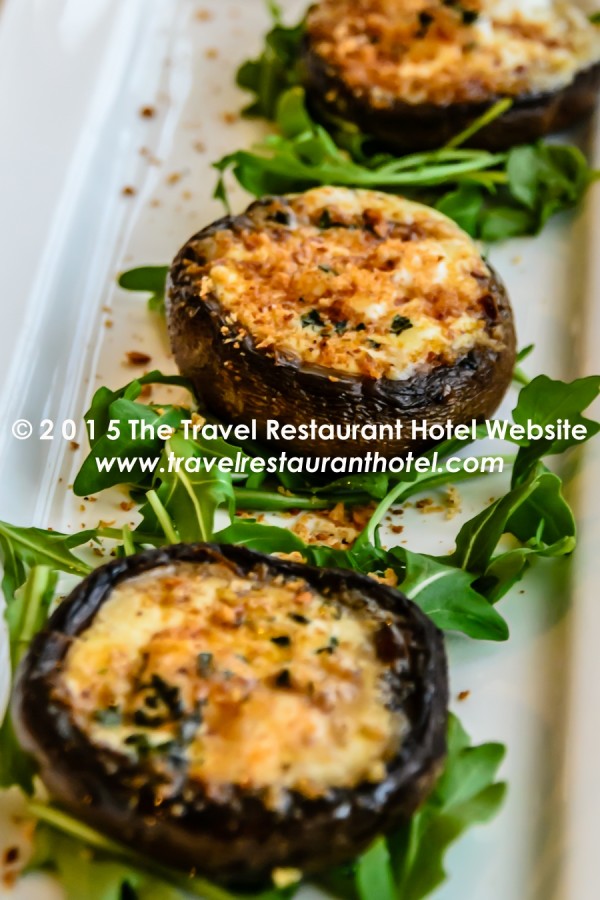 I would personally recommend the Zuppa di Broccoletti (Cream of Broccoli with Beef Bacon RM21++) and the Manzo (Wood Fire Beef Fillet with Fresh Vegetable and sauce of your choice RM68++).  The Broccoli soup is a popular favourite of diners here.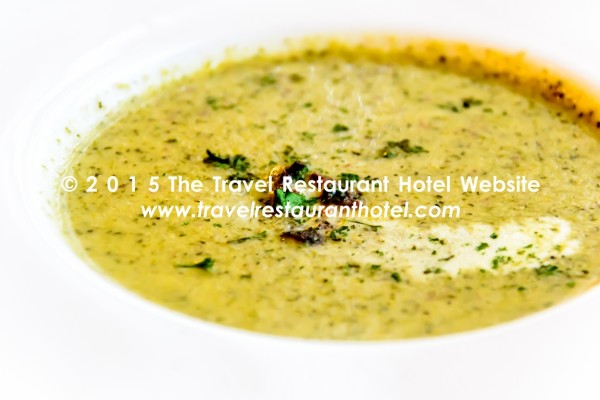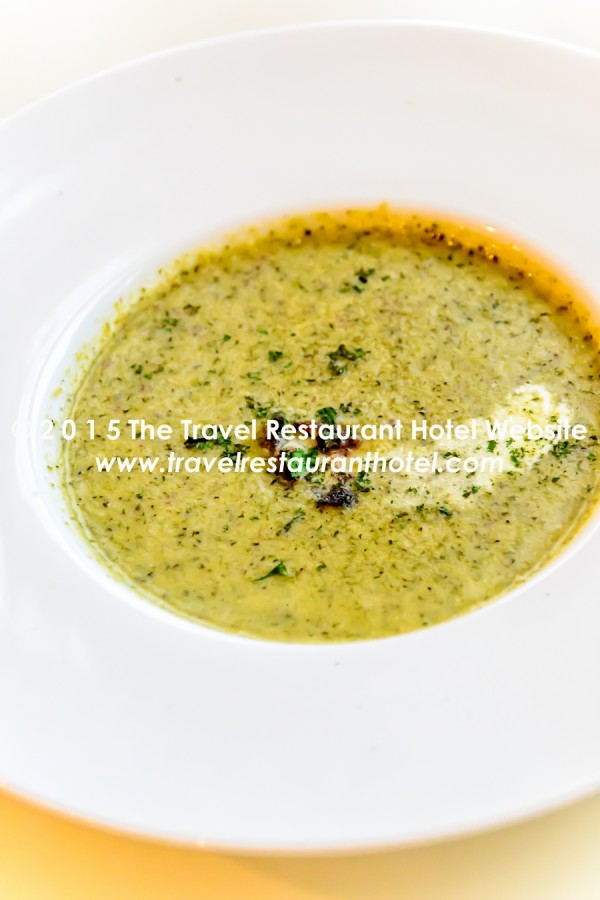 For the Manzo, you can really taste and smell the sweetness of the wood.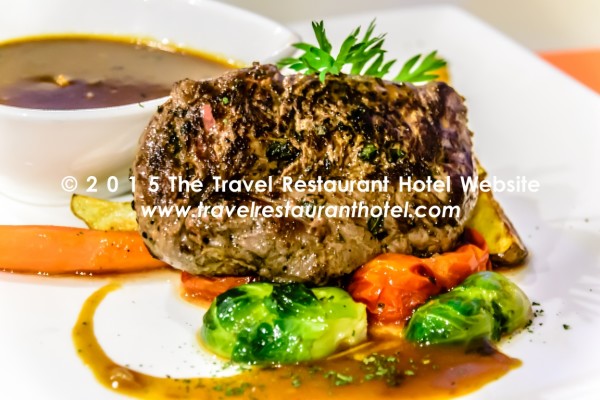 In addition to the restaurants in Holiday Inn, there are also plenty of very affordable dining options including Starbucks and McDonald's just 5 mins away by foot in Mahkota Parade Shopping Mall.
The hotel also has a pretty good gym.
Though the hotel is 7 or 8 years old, the building certainly does not feel like it. This is one hotel that does regular maintenance and it shows. The hotel looks and feels like it is only 3 or 4 years old. Supposedly, they have just re-carpeted the rooms. I certainly appreciated the newish, contemporary carpet in a relaxing shade of green. The room is also clean, so kudos to Housekeeping.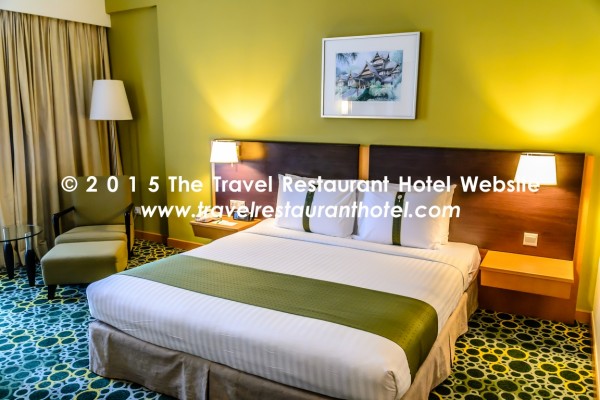 Though the hotel is rather nondescript and functional in appearance (it is just a blocky, phallic building), it offers unexpected pleasures:
1. The toiletries bottles are actually embossed with Braille. I thought that was socially conscious of the hotel and offers great value for very little cost. I mean, the design cost to add Braille is minimal and it is only one time. More hotels should follow this example and think of creative ways to add value to guests.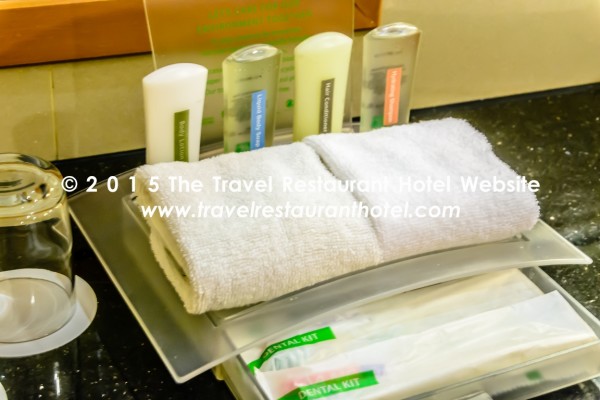 2. Walking around the hotel is like walking around an art gallery. There are many, many pieces of artwork on the walls. It is a pleasure to stay in the hotel and just walk round to look at art. Some of the art pieces can even be bought by contacting the front desk. I loved it that they support local artists.
3. There is an infinity pool which looks out towards the sea. The wide, unblocked expanse of sea and sky is so relaxing.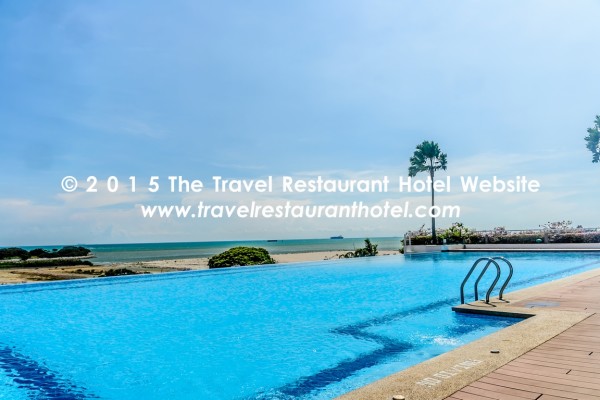 4. The spa, Teatree Spa, offers unexpected pleasures. The therapy rooms have traditional wooden sloping roofs. When I had my massage, it was drizzling. It was so relaxing to have a massage while listening to the gentle pitter-patter of raindrops on the wooden roof. The rooms are also clean and the therapists are definitely well-trained. The massage is definitely comparable with massages in any big city. I was disappointed, however, that my therapist did not offer a full hour. I was brought to the room and first thing i did was to remove my shoes. It was 9.10pm. After that, I took a few minutes to get undressed and hang up my clothes. After my massage, I took a good few minutes to rub the towel over me to remove the oil. Then I got dressed. When I sat down to put on my shoes, it was 9.55pm.
Surprisingly, this is the first hotel where I saw ….. (twice in my room and once at the lift lobby), though I was never actually bothered. Looking back, I should have known. There was a strange eerie strong yin almost every time I walked down the corridor to my room.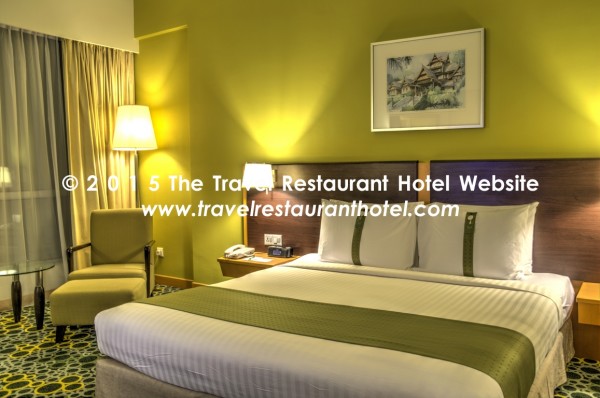 This is a very well-maintained hotel. The staff are well-trained and offer good service. Staying at the Holiday Inn has once again confirmed my belief that international chains offer better value than smaller local chains.
简体中文
位于马六甲市中心的假日酒店度假村能为旅客提供标准及优质的住宿。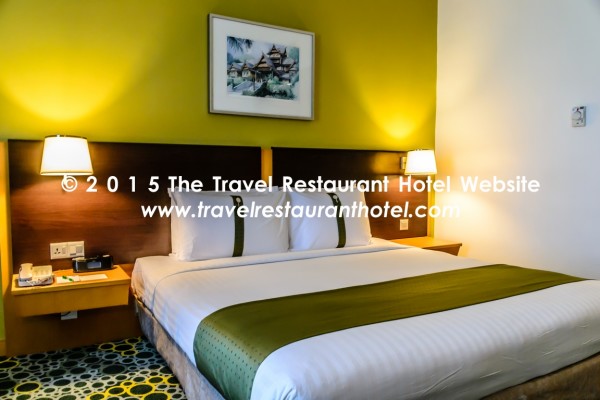 当然,假日酒店度假村是一个国际知名的酒店品牌。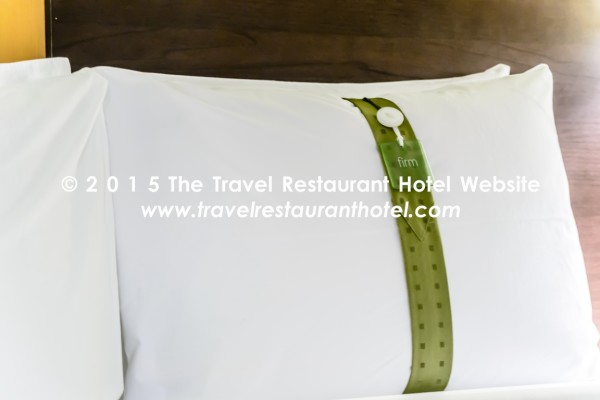 假日酒店度假村马六甲的质量标准是不会和它们的品牌的标准有所偏差的。它们提供的房间很舒服,也很干净。我真的很欣赏他们在房间内的绿色和松树的颜色搭配;很能让人放松,精致而现代。他们的豪华客房提一张舒适的床,淋浴间(没有浴缸), 厕所用品保险箱以及冲泡咖啡与茶的用品。 电视上有差不二十个频道,包括马来西亚的免费频道还有卫星频道。依照你的房间的地点,你或许会看见马来西亚的海峡或者是马六甲市中心的风景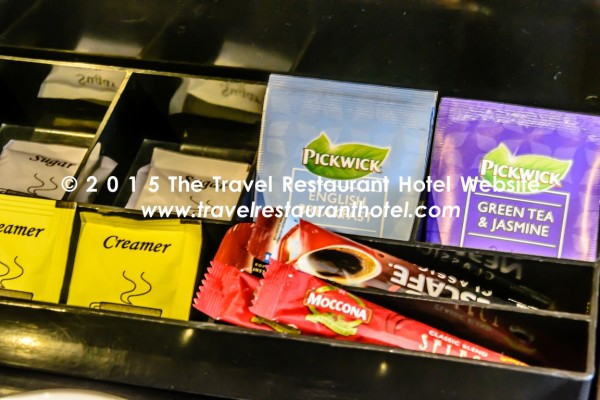 。
如果你想在酒店内用餐,酒店里有一间叫Essence的全日餐厅,还有一间在马来西亚唯二的意大利餐厅。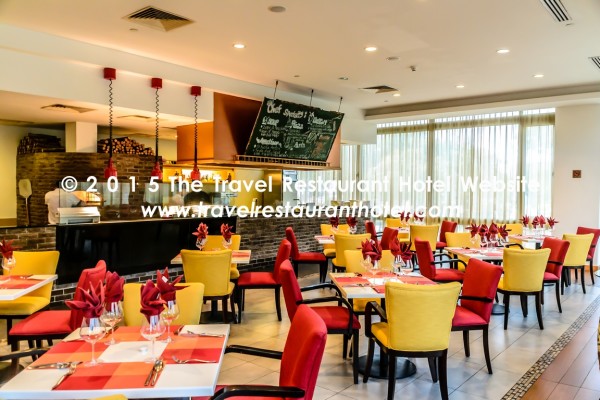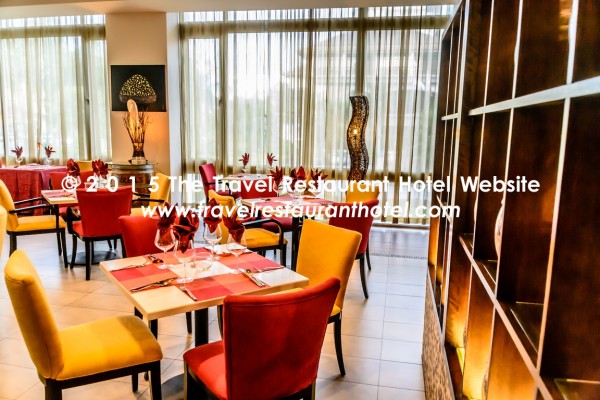 这间餐厅的名字叫做Sirocco。它是一个提供主管菜肴的休闲现代意大利餐厅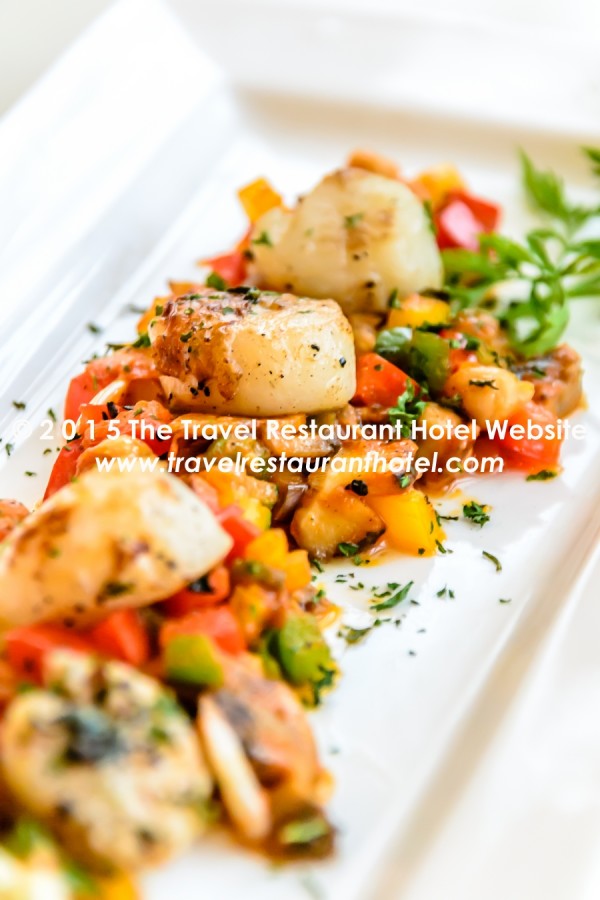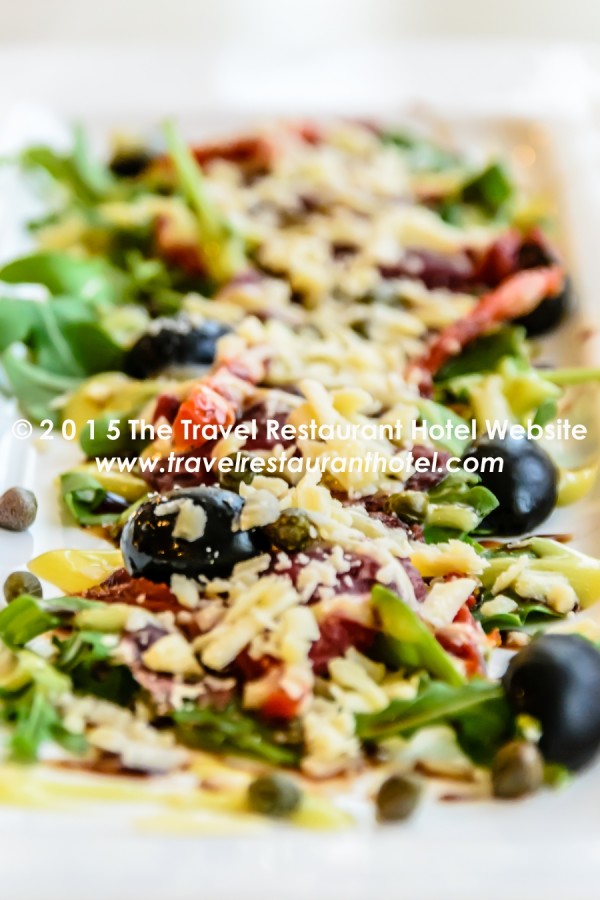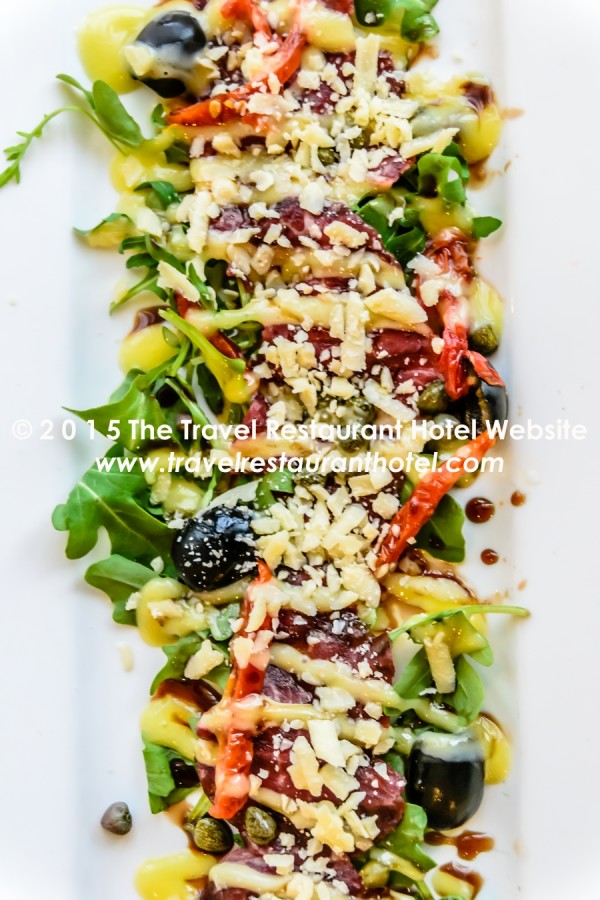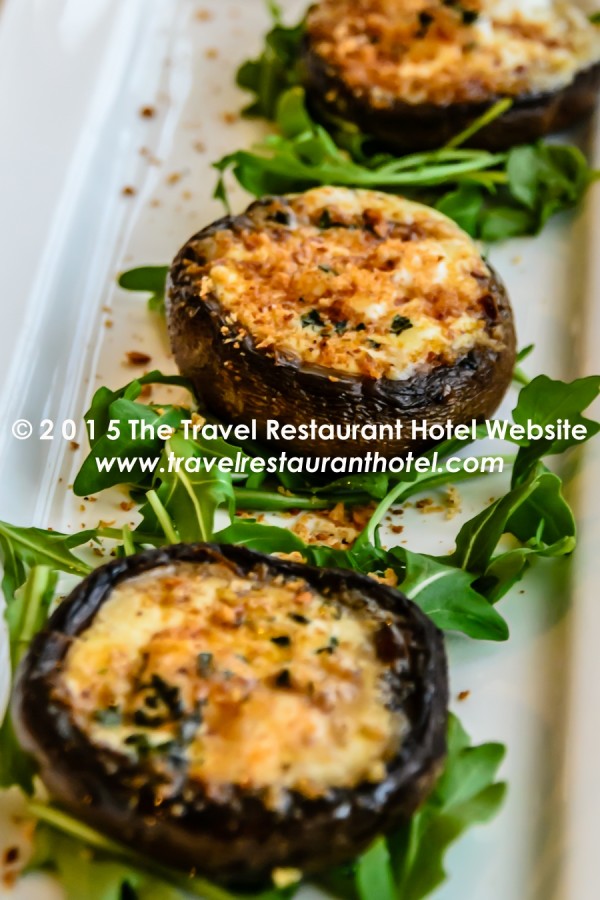 。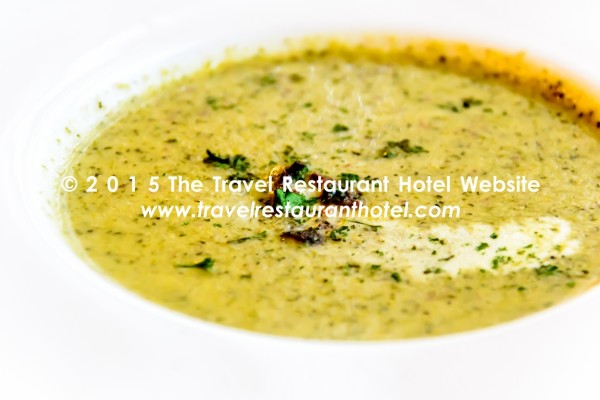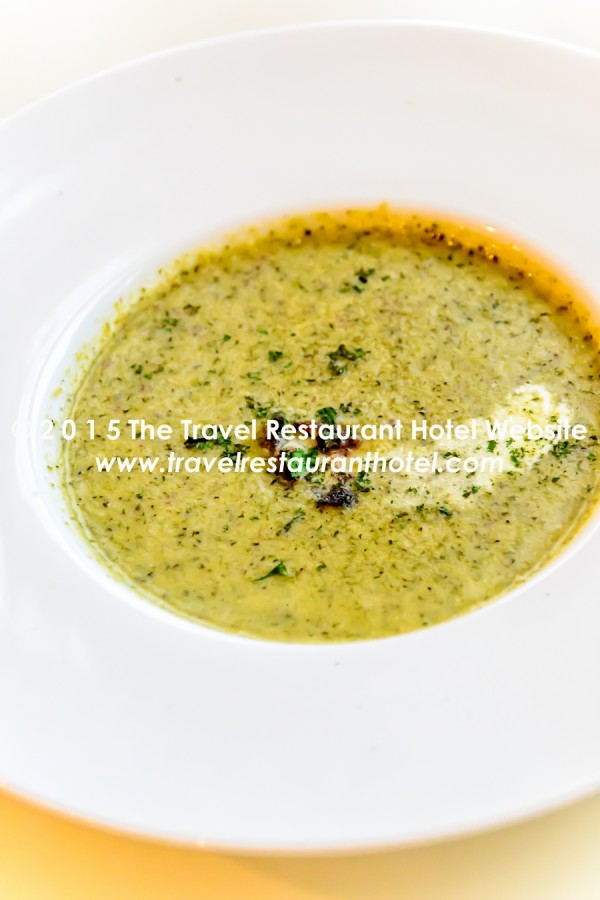 我个人推荐Zuppa di Broccoletti(花椰菜牛肉培根浓汤 RM21++)还有Manzo(木火牛柳搭配一些新鲜的蔬菜还有自选的酱RM68++)。那道花椰菜汤在那里非常受欢迎。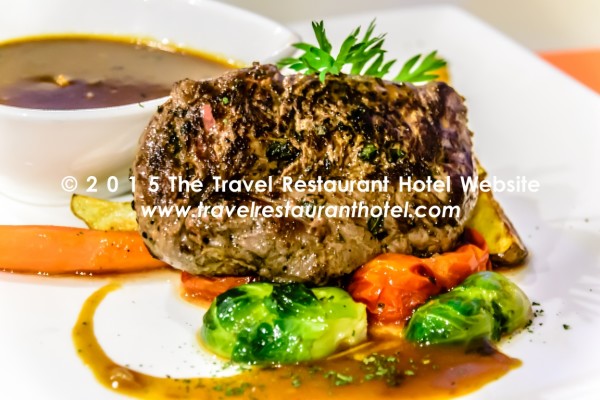 而Manzo,你可以在里面闻到以及尝到木材的甜味。除此之外,在酒店只有5分钟的步行距离的Mahkota Prade购物中心也有很非常实惠的用餐选择像是星巴克和麦当劳。
在酒店内也有一个相当不错的健身房。
虽然酒店已有7到8年的历史,但是从建筑上是看不出来的。这是一家会为酒店进行定期维修和科技展。这家酒店看起来和感觉起来只有3到4年的历史。他们也刚刚提房间换过地毯。我非常欣赏它那很新,又现代,能让人放松的绿色地毯。房间也很干净,家政服务非常棒。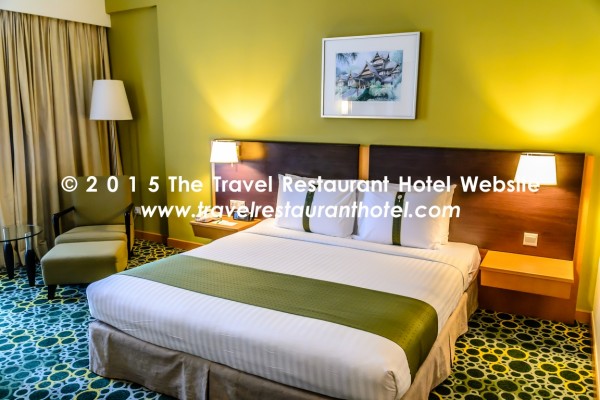 虽然酒店的外貌看起来很不伦不类,很没功能(它就是一个很直板板,阴茎的建筑),可是它却能为旅客带来意想不到的惊喜。
他们的洗漱用品的品子是有刻上盲文的。我认为这间酒店是一家有社会意识的酒店。除此之外,他们也用了很底的价钱提供很大的价值。我是说,刻盲文的价钱是很少的,而且还是一次性的。所以我认为其他的酒店应该跟着这间酒店一样,想很有创意的点子替自己增加价值。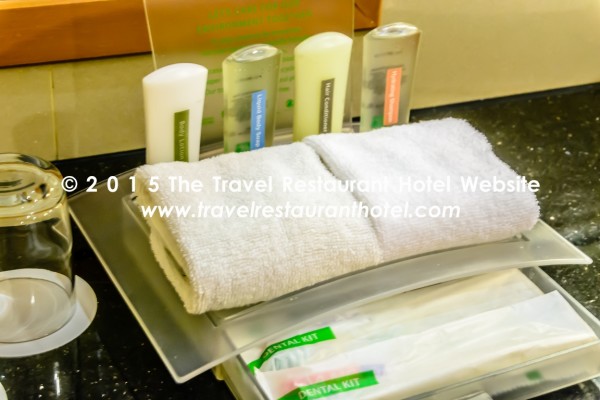 在酒店周围散布就像是在参观艺术画廊一样。墙壁上有很多很多的艺术作品。 能在这家酒店住,到处看艺术品,我很高兴。只要联系前台,有些艺术品甚至是可以被购买的。他们队当地艺术家的支持,我非常喜欢。
酒店内设有一个能看到大海的无边泳池。那宽阔,不受阻挡的大海以及天空是多么的能让人轻松。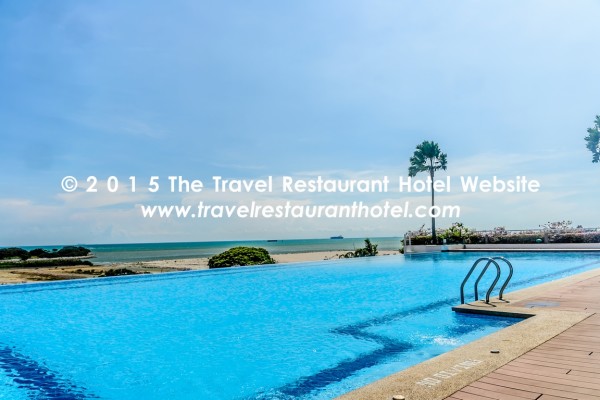 酒店的水疗,teatree水疗,提供意想不到的享受。水疗房是有传统的木制斜屋顶。当我在按摩的时候,下着毛毛的细雨。一边听着雨声拍打在木屋顶上,一边按摩真是很轻松。水疗房很干净,而且治疗师肯定受过严格的训练。在那里的按摩绝对能够媲美任何一个在大城市的按摩。可惜唯一让我失望的是我的治疗师并没有帮我完成一个小时的治疗。当我被带到房间后,第一件事就是脱掉鞋子。那个时候是下午9点10 。在那之后,我花了好几分钟才把衣服脱光吊起来。按摩后,我又花了好几分钟用毛巾把我身上的油搽掉。之后我把衣服换上。当我坐下穿鞋的时候是9淀5分。
出人意料的是,虽然我不在乎,但是这是我住过的酒店里第一次看到。。。。。(两次在我房间里,一次在电梯大堂)。回想起来,我应该知道。几乎每一次再走廊走回房的时候,都有一股很诡异的强阴。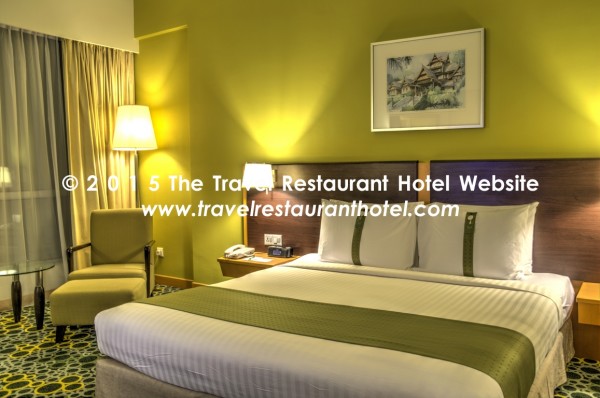 这家酒店的维修做的非常好。工作人员受过严格的训练,提供非常良好的服务。在假日酒店度假村住,又再一次证明了我的信念。那就是国际连锁提供的价值一定是比当地的连锁高。