English
Movenpick Karon's main building comes with a magnificent sea view, accessible from most of the 223 rooms and suites.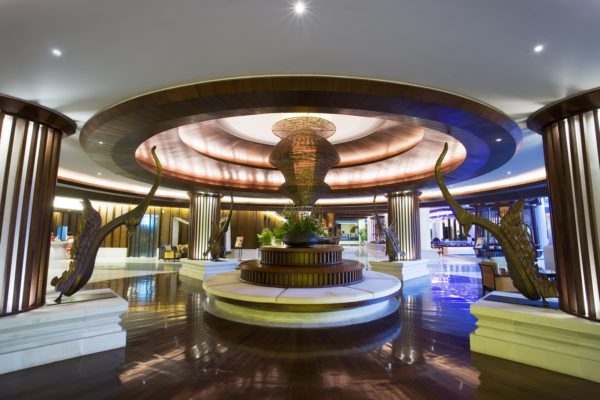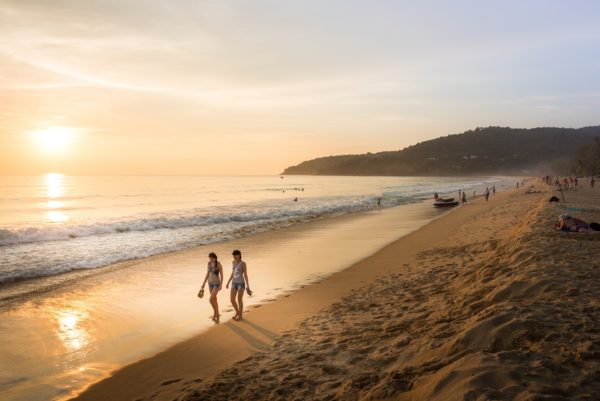 These rooms are accompanied by spacious private balconies and are adorned with intricately crafted traditional decors.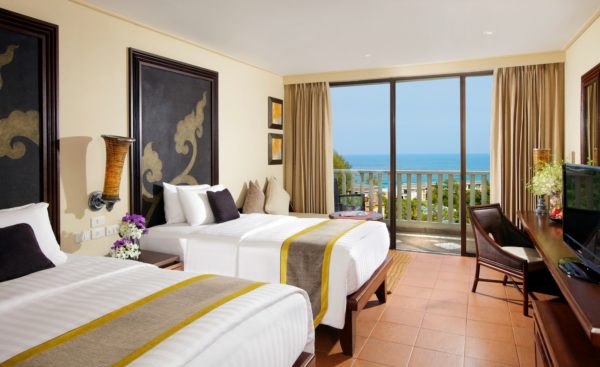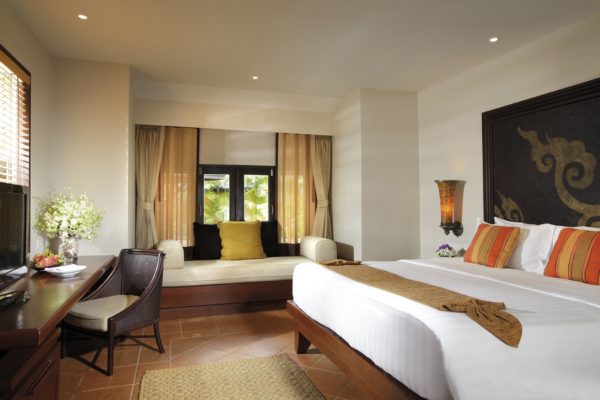 Also available are one-bedroom suites and two – bedroom family suites. These make the resort the perfect getaway for friends and families looking for a rejuvenating sea side vacation with all the comforts and personal space of their own homes.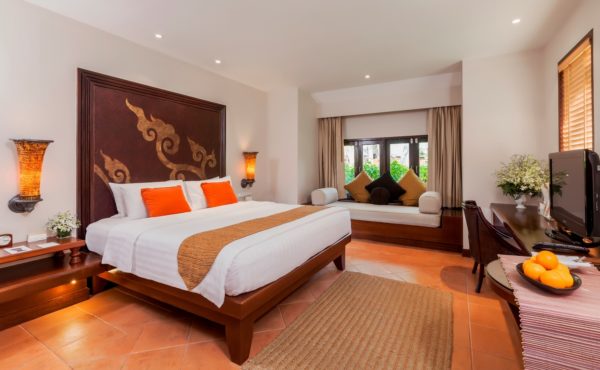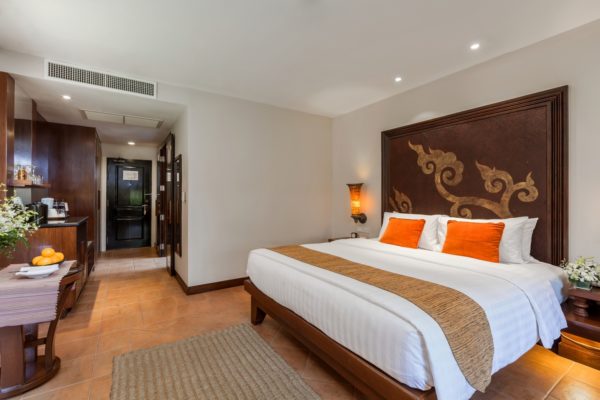 If your idea of an exotic holiday includes lots of space and tranquility, you'll be spoiled for choice with the 113 secluded villas offered. Choose between the rich fauna of a tropical garden villa, or a relaxing dip in the private roof top dip in the pool villa.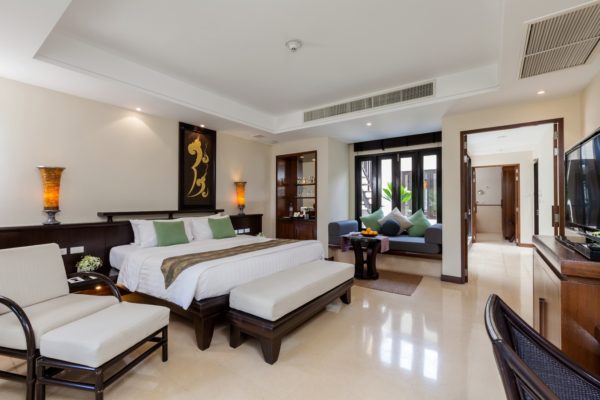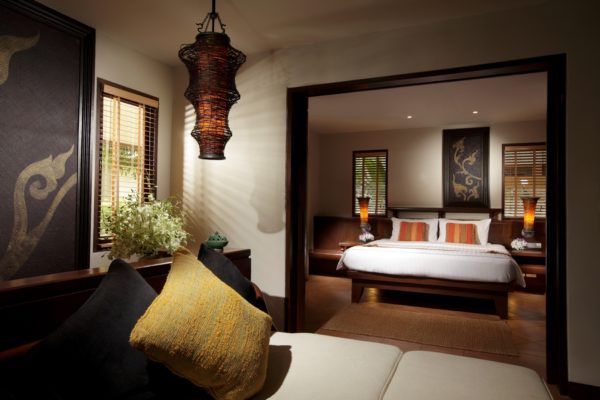 The splendid coconut Grove pool is exclusively for villa guests to enjoy. Adding on to your comforts are complimentary Wi-Fi, premium bathroom amenities, coffee machine, DVD player, daily tropical fruit bowl, and personal in-room check-in services. Pamper yourself with the private sundecks, outdoor showers, and spacious bathrooms, which come with all villas.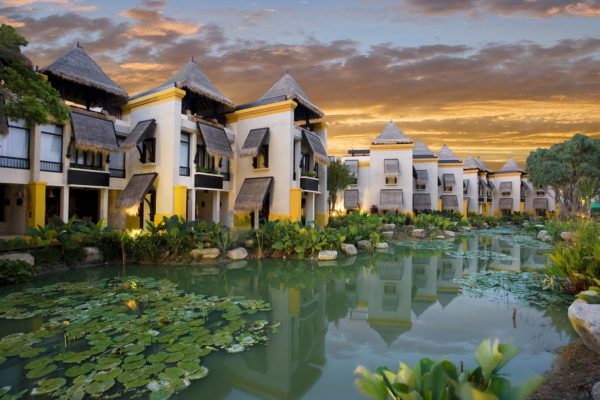 Indulge your taste buds with the sumptuous culinary delights served at the Movenpick resort and Spa Karon Beach Phuket. The Pacifica restaurant, famous for its generous breakfast buffets, a la carte lunches, and theme dinners, will leave you looking forward to every meal. International dishes served throughout the day ensures there's something to suit every unique taste and preference.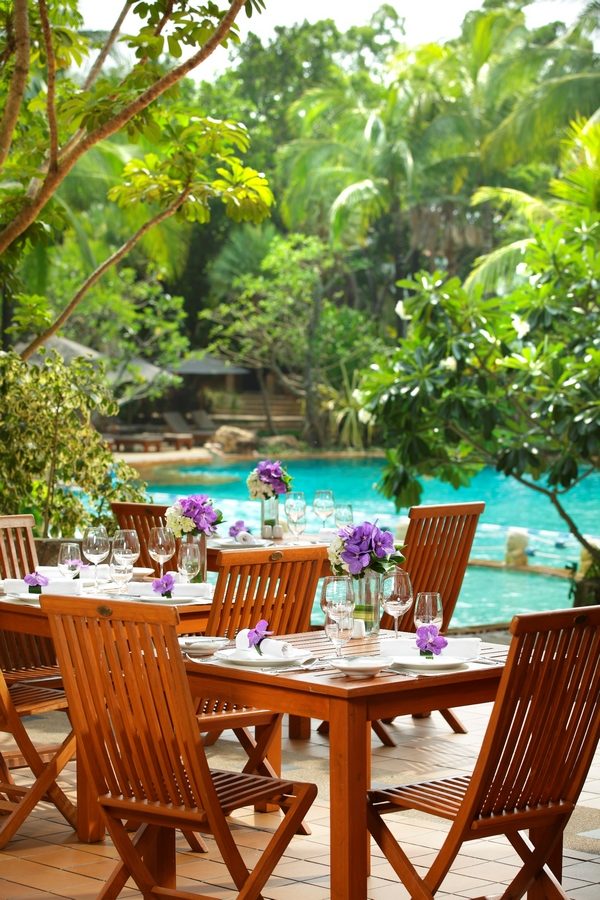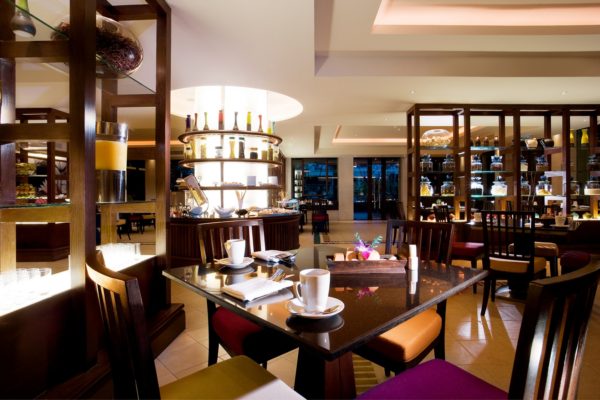 Looking for a nice chill out spot to sip a delicious cocktail after dinner? Look no further than the Kinnaree Bar. Set on a three – level terrace, the bar comes with cosy sofas overlooking the pool and garden.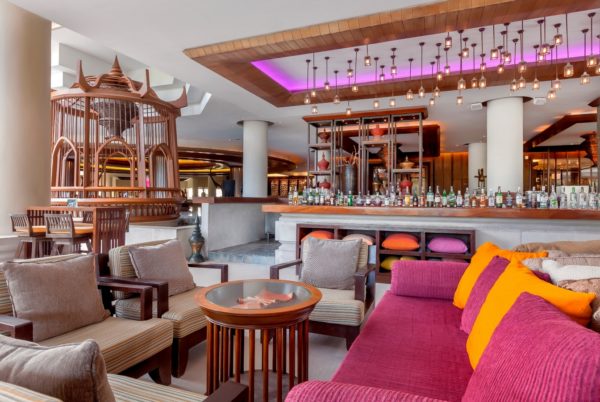 If chilling out on the beach is your cup of tea, stroll over to Cafe studio, a beachfront eatery offering a wide selection of freely made pastries, cakes, dessert, their gourmet movenpick coffee, ice cream, and specialty sandwiches.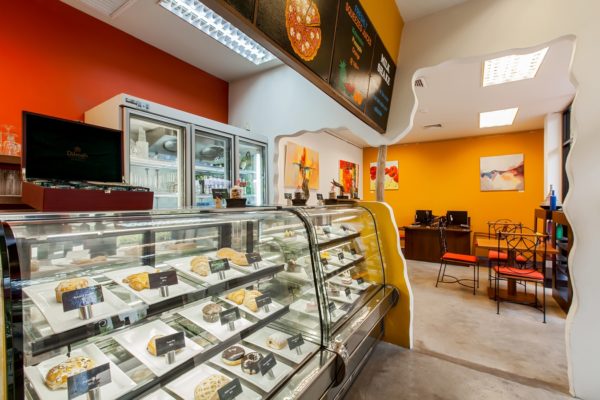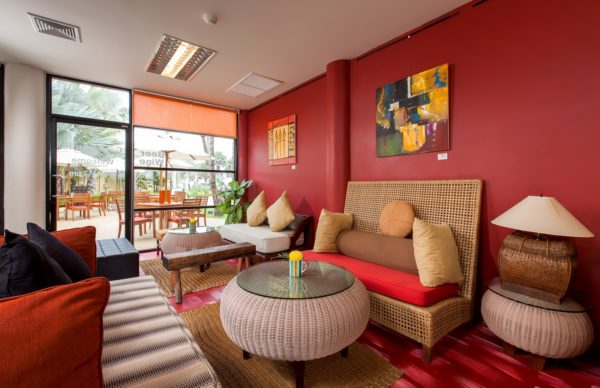 Over at the OrientAsia, tuck into the best Asian specialities.
If you're in the mood for some Brazilian churrasco, head over to El Gaucho.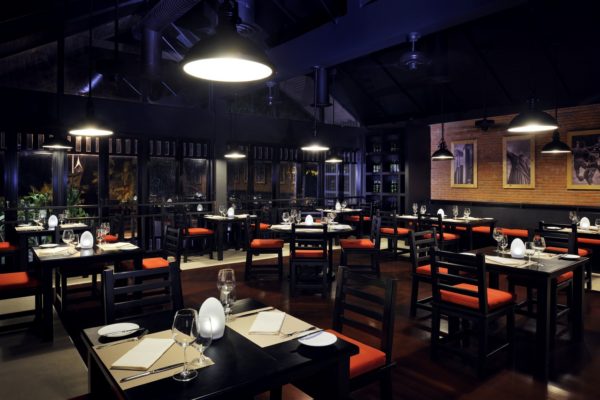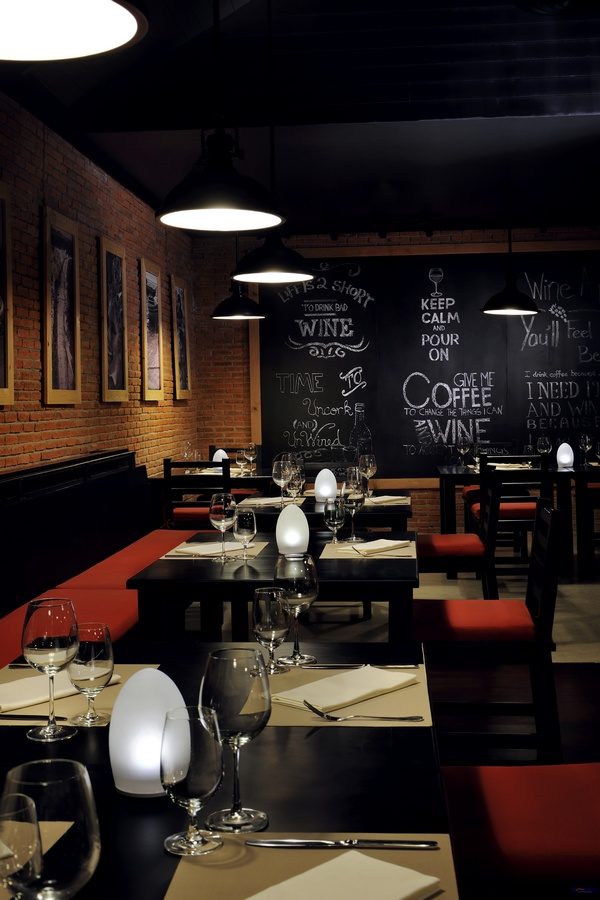 A children friendly resort, Movenpick Karon understands the needs of parents with young children. Hence, guests with little ones will be thrilled to pamper the kids with visits to "The Play Zone". One of Phuket's largest clubs for youngsters, this activity zone provides a whole range of indoor and outdoor fun such as arts and crafts, Playstation, an internet room, DVD lounge, and a reading room.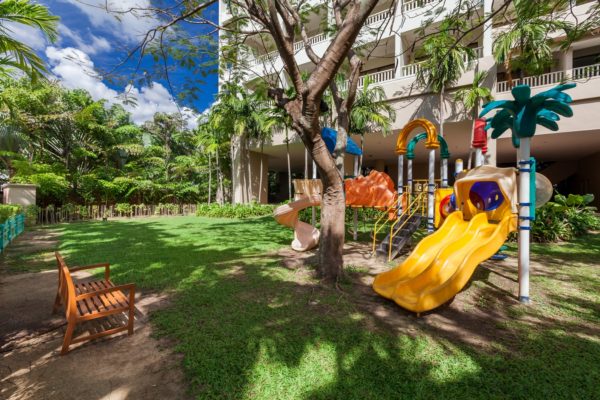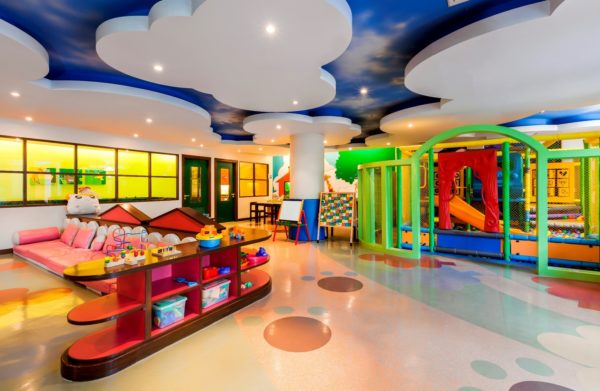 Located conveniently around the resort are three swimming pools. If you prefer some beach action, be sure to head over to the pristine white sand beach right at your door step. Spend a day relaxing under the sun, or even take part in the water sports available!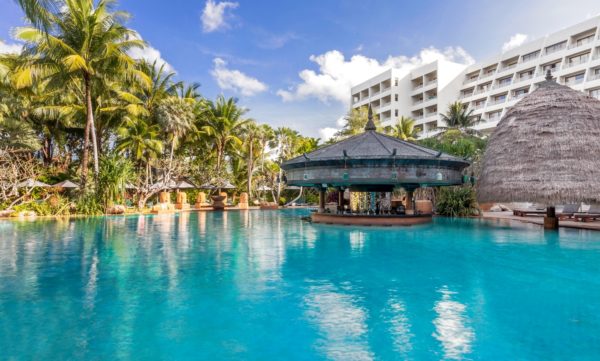 Pусский
Главное здание Movenpick Karon имеет великолепный вид на море, доступный из большинства всех 223 номеров и сьютов.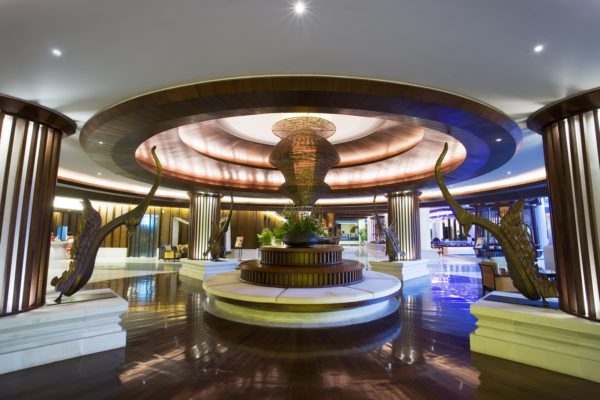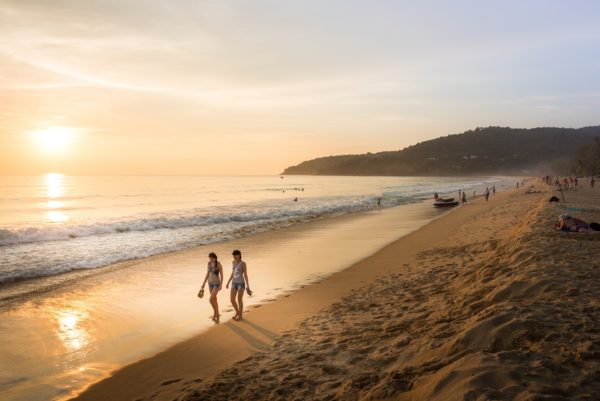 Эти номера оснащены просторными отдельными балконами и отделаны замысловатыми традиционными узорами.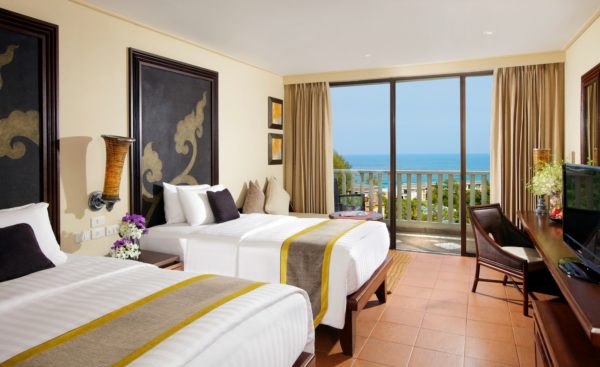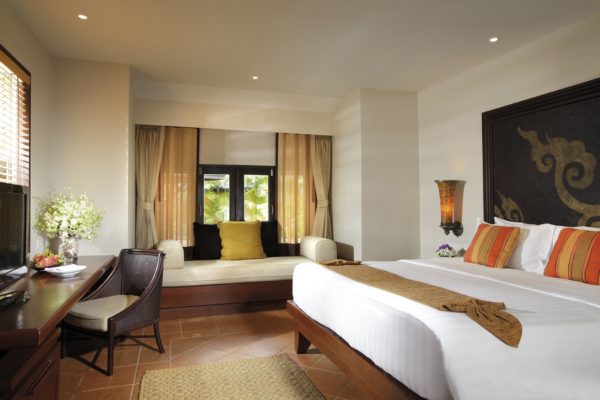 Доступны апартаменты с одной спальней и семейные апартаменты с двумя спальнями. Это делает курорт идеальным местом отдыха для семьи или компании друзей, которые ищут отдых на берегу моря со всеми удобствами и личным пространством.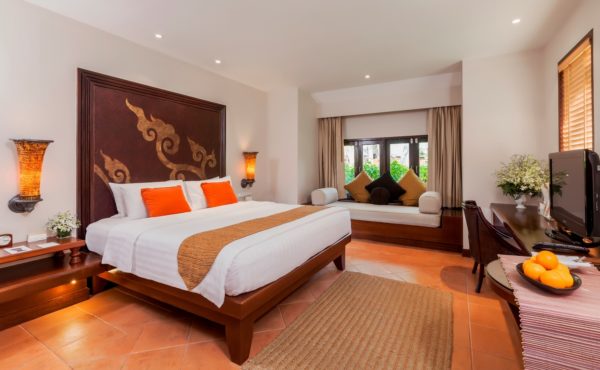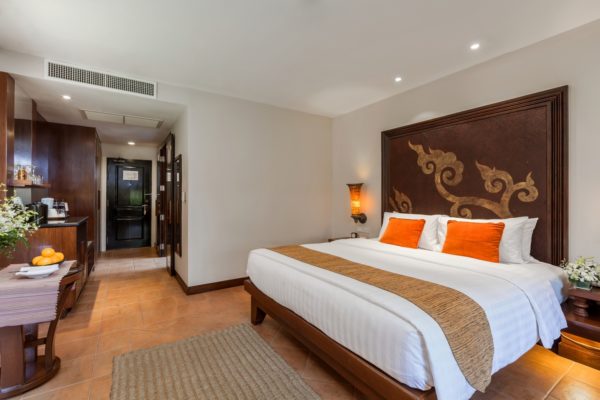 Если вы видите свой экзотический отдых на большом открытом пространстве и в спокойствии, вы будете поражены выбором из 113 отдельных вилл. Вы можете выбрать виллу с богатой фауной тропического сада или виллу с бассейном на крыше.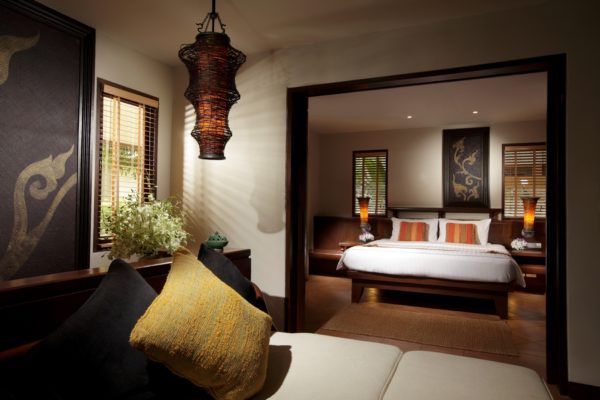 Великолепный кокосовый бассейн Grove предназначен исключительно для гостей виллы. Так же к вашим услугам предоставлены бесплатный Wi-Fi, роскошные туалетные принадлежности, кофеварка, DVD-плеер, ежедневное блюдо с тропическими фруктами и услуга индивидуальной регистрации в номере. Насладитесь отдельными солнечными террасами, душем под открытым небом и просторными ванными комнатами, которые есть во всех виллах.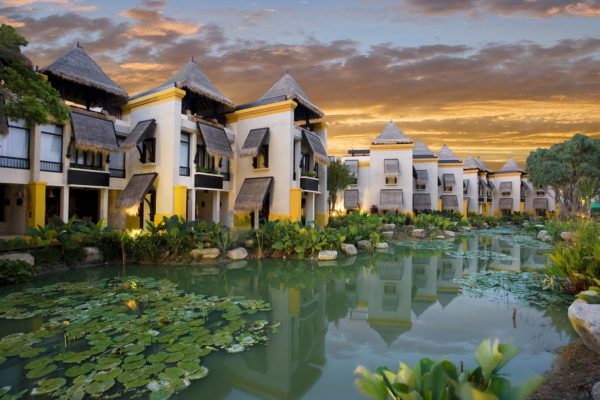 Побалуйте свои вкусовые рецепторы шикарными кулинарными изысками, которые подаются на курорте Movenpick и Spa Karon Beach Phuket. Ресторан Pacifica, известный своим щедрым завтраком "шведский стол", обедами по меню и тематическими ужинами, оставит вас в предвкушении следующего визита. Международные блюда, которые подаются в течение дня, удовлетворят любой самый изысканный вкус.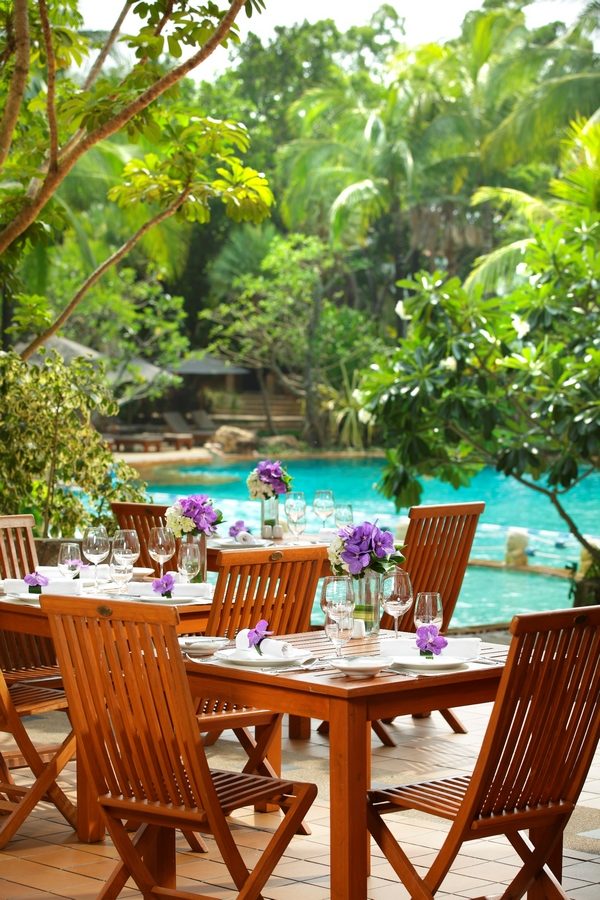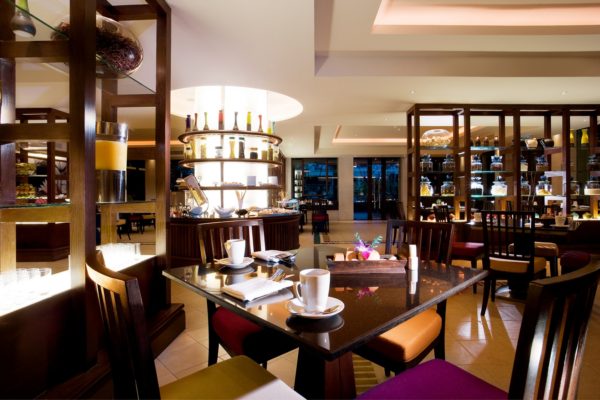 Хотите приятно провести время после ужина, потягивая вкусный коктейль? Для этого имеется бар Kinnaree. Бар расположен на террасе на уровне третьего этажа и укомплектован уютными диванами с видом на бассейн и сад.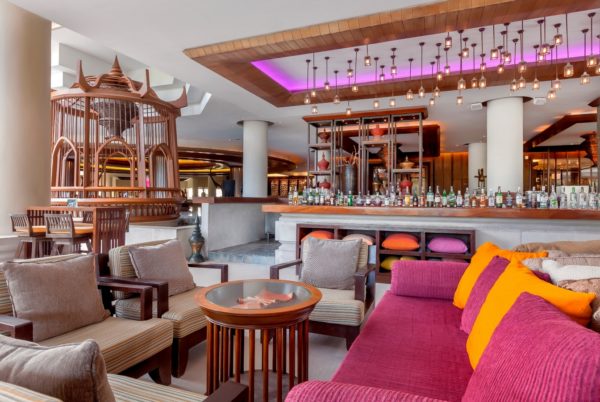 Если вы предпочитаете отдыхать на пляже, прогуляйтесь до Café Studio, в котором предложен широкий выбор выпечки, тортов, десертов, мороженого, фирменного кофе и сэндвичей.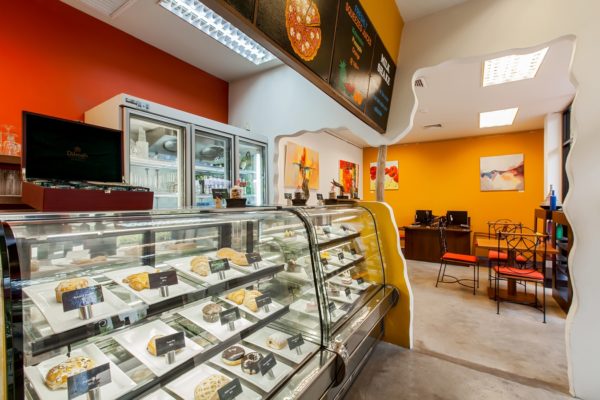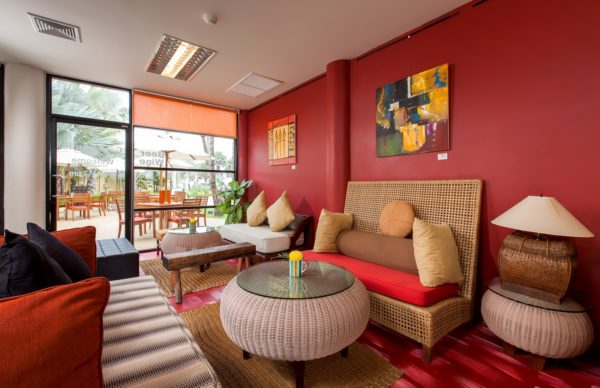 В ресторане OrientAsia можно отведать лучшие азиатские блюда.
Если вы в настроении для бразильского чурраско, отправляйтесь в Эль-Гаучо.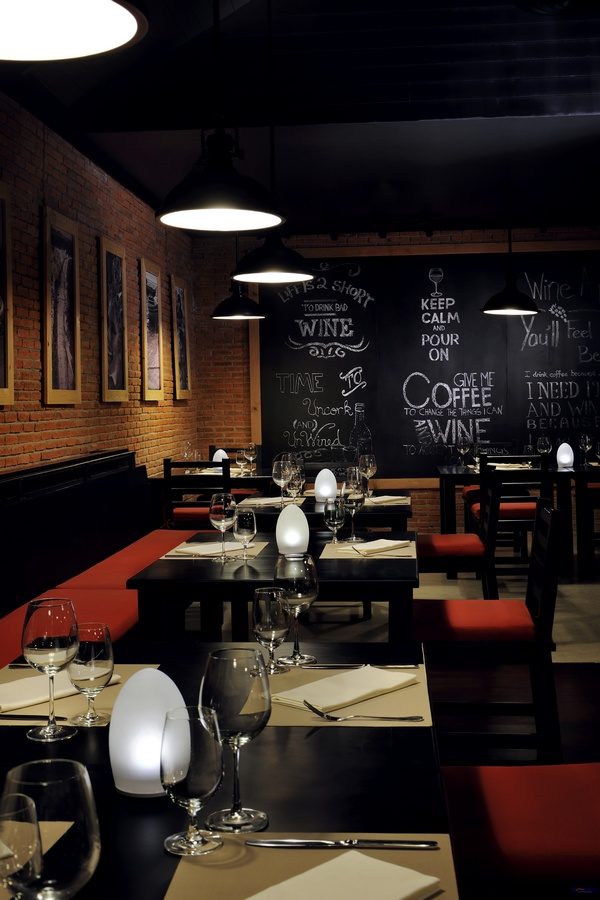 Разнообразьте свою ночную жизнь прогулкой в Mint, где вы сможете насладиться современной кухней в стиле кафе, свежей, тонкой и хрустящей пиццей из дровяной печи, с добавлением ваших любимых начинок и напитком по вашему выбору от профессиональных барменов. Для гостей предпочитающих вести здоровой образ жизни в баре есть свежевыжатые соки, которые помогут сохранить легкость вашего тела.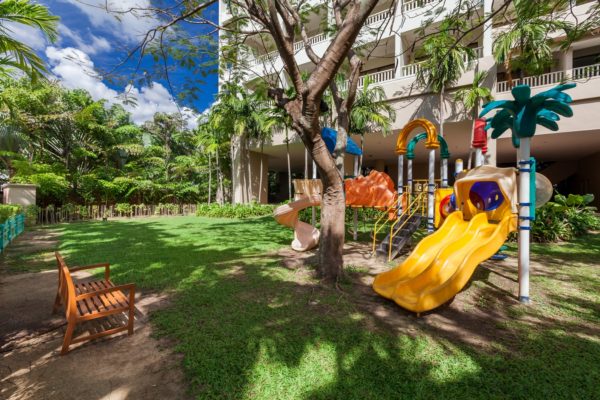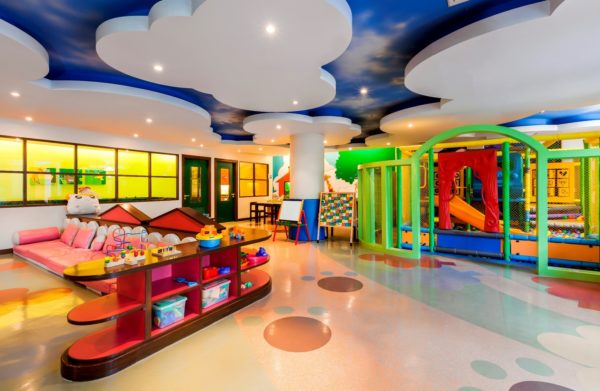 В Movenpick Karon учтены потребности родителей с маленькими детьми. Гости с малышами будут в восторге, имея возможность побаловать детей посещением «Игровой зоны». Эта зона представляет собой один из самых больших детских клубов в Пхукете, который предлагает целый ряд развлечений в помещении и на открытом воздухе, таких как декоративно-прикладное искусство, Playstation, интернет-зал, DVD-лаундж и читальный зал.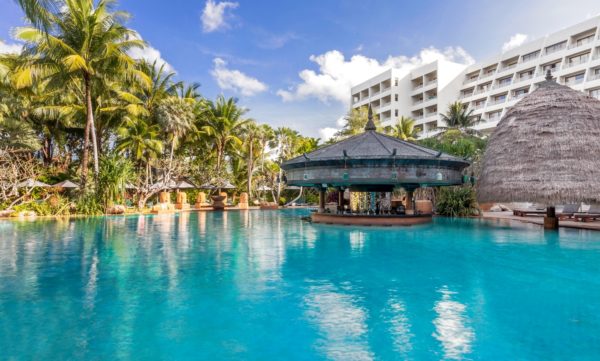 На территории отеля удобно расположены три бассейна. Если вы предпочитаете отдых на пляже, обязательно отправляйтесь к белоснежному пляжу расположенному в шаге от вашей двери. Проведите день, расслабляясь на солнце, или принимайте участие в водных видах спорта!
Español
El edificio principal de Movenpick Karon viene con una imponente vista al mar accesible desde la mayoría de las 223 habitaciones y suites.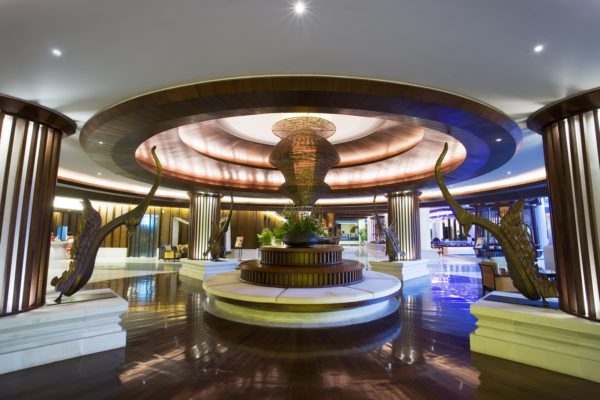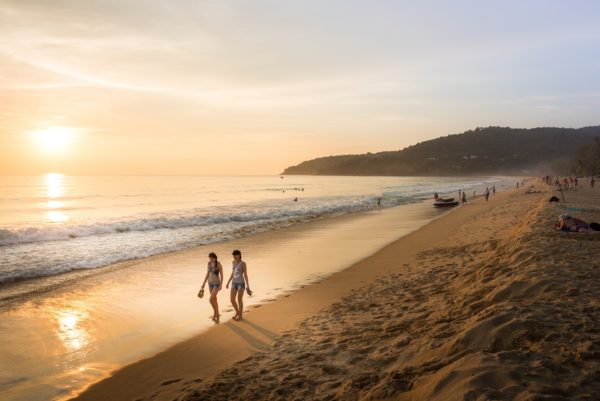 Estas habitaciones están acompañadas de espaciosos balcones privados y están adornadas con decoración tradicional hecha a mano detalladamente.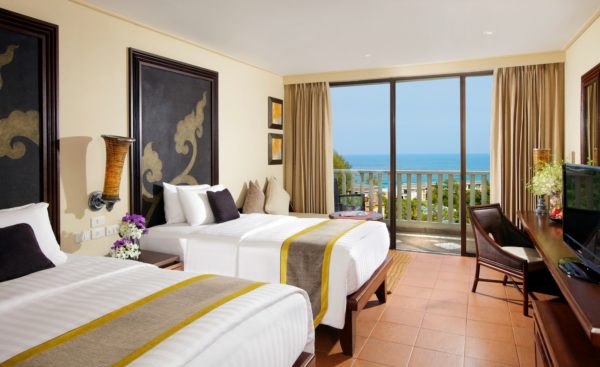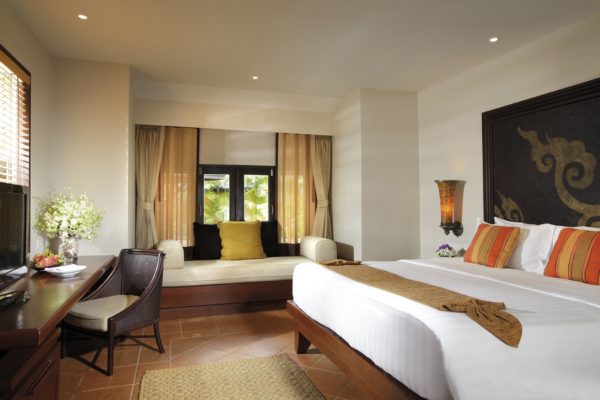 Esto hace al resort la escapada perfecta para amigos y familias buscando unas rejuvenecedoras vacaciones junto al mar con todas las comodidades y espacio personal de sus propias casas.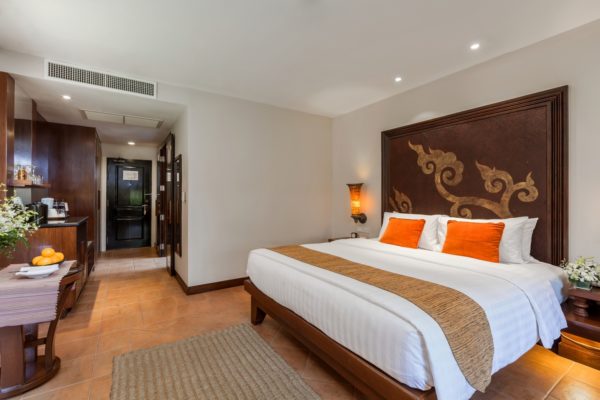 Si tu idea de unas vacaciones exóticas incluyen abundancia de espacio y tranquilidad, estarás encantado con las 113 villas aisladas que tenemos para ofrecer. Elige entre la rica fauna de un jardín tropical o un relajante baño en la piscina privada en la azotea de las villas.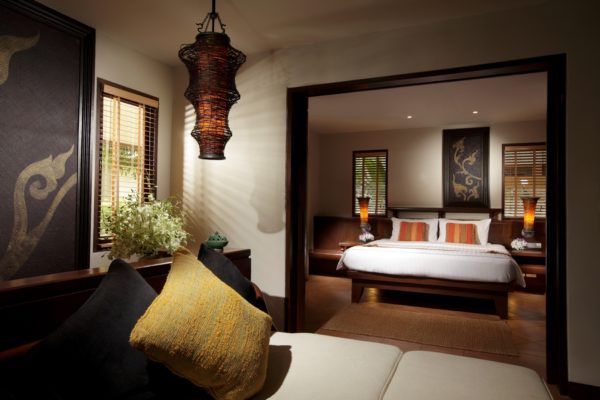 La fantástica piscina "Coconut Grove" es exclusiva para el disfrute de los huéspedes. Adicionalmente, para asegurar tu comodidad se incluye Wi-Fi, servicios premium para baño, máquinas de café, reproductores de DVD, bowls de fruta tropical a diario y servicios de check-in personal en la habitación.  Consiéntase con  las terrazas, duchas al aire libre y espaciosos baños, disponibles en todas las villas.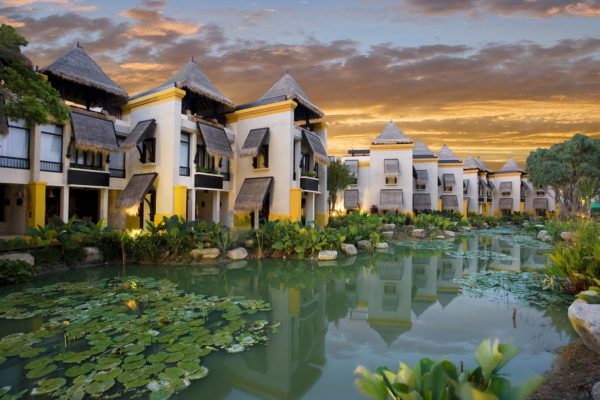 Dele un gusto a su paladar con las lujosas delicias culinarias servidas en el resort y Spa Movenpick, Karon Beach Phuket. El restaurante Pacifica, famoso por sus generosos bufets de desayuno, almuerzos a la carta y cenas temáticas, le dejarán con ansias de su próxima comida. Los platos internacionales servidos durante el día aseguran que siempre haya algo adecuado para cada sean cuales sean sus gustos y preferencias.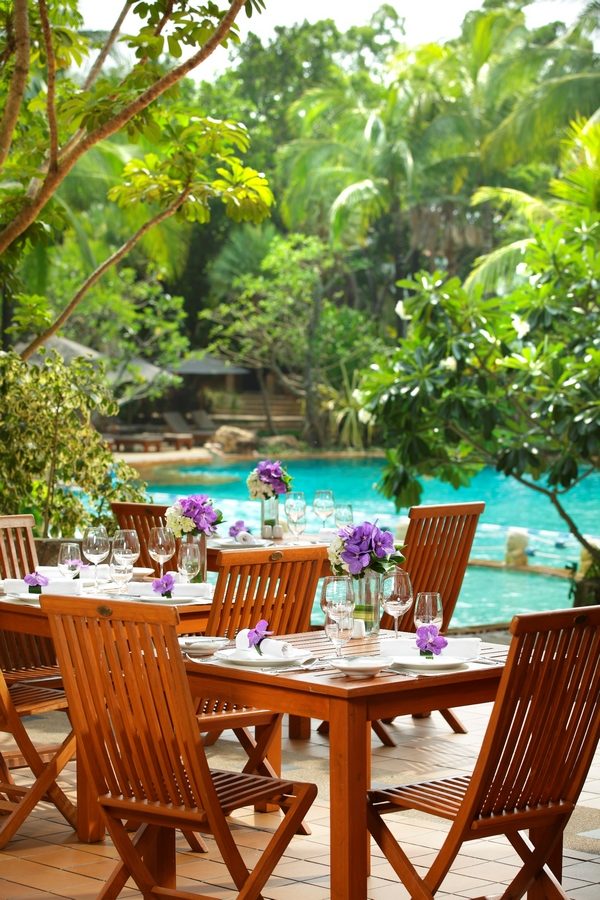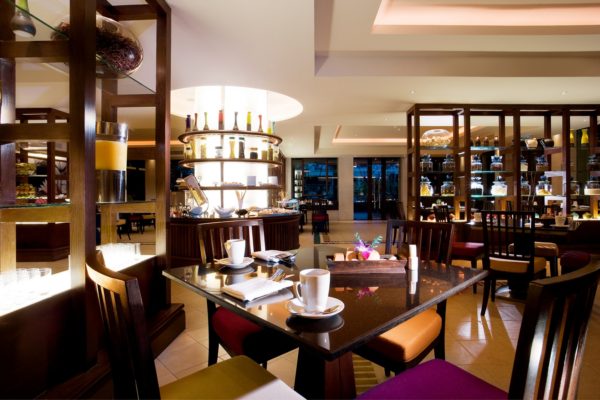 ¿Busca un lugar agradable para relajarse o disfrutar un delicioso coctel después de cenar? No busque más, aquí está el Bar Kinnaree. Situado en una terraza de tres plantas, el bar viene con acogedores sofás con vistas a la piscina y el jardín.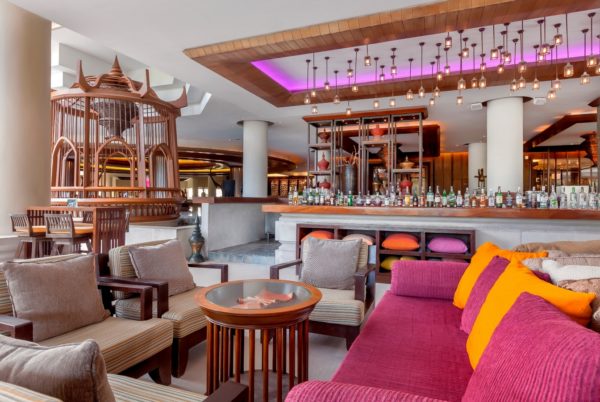 Si lo que le gusta es relajarse en la playa, dé un paseo hasta el Cafe Studio, un restaurante con una amplia selección de inigualables pasteles, postres, sus café gourmet movenpick, helados y especialidades en sándwiches.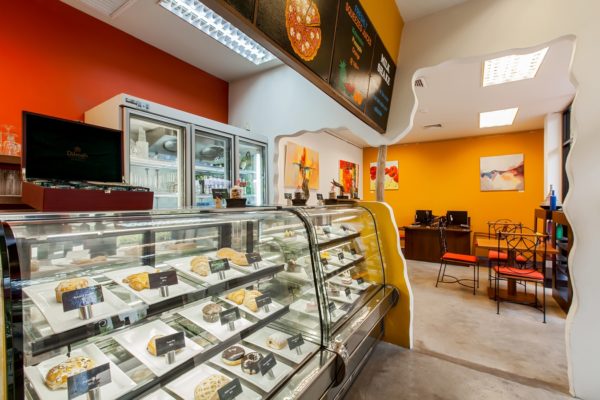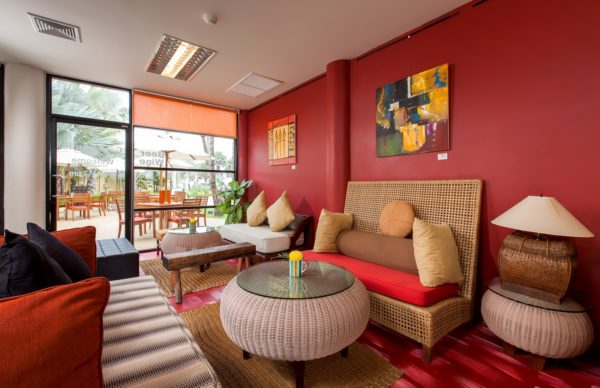 En el OrientAsia, introdúzcase en las mejores platos característicos de Asia.
Si tiene ganas de un churrasco brasilero, diríjase a El Gaucho.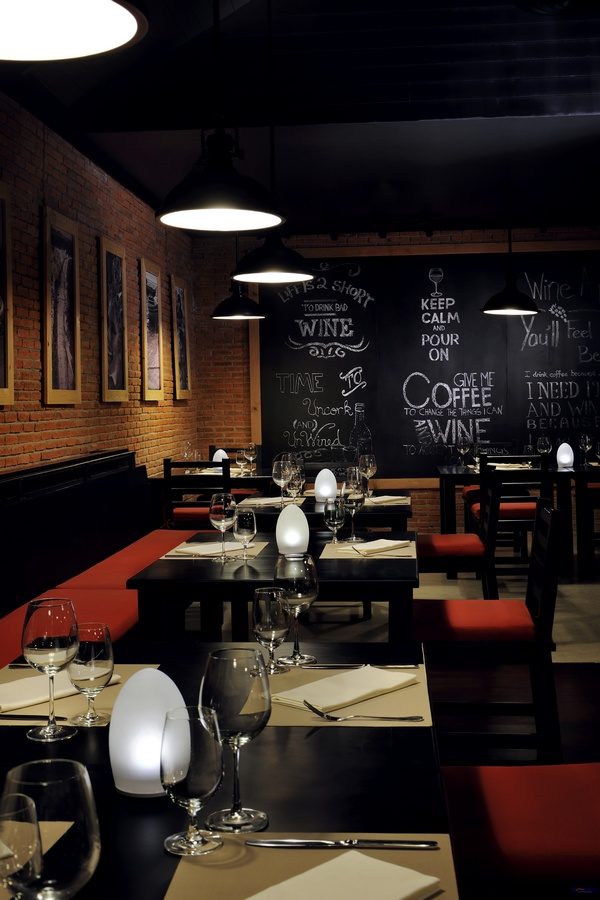 Para encender su vida nocturna, adéntrese en MINT, dónde podrá disfrutar comida de estilo café contemporáneo, pizzas de masa fina hechas en al horno de leña recién hechas con sus ingredientes favoritos y  las bebidas de su preferencia hechas por bármanes profesionales. Para los huéspedes con un estilo de vida saludable, visitar el bar de jugos para mantener su cuerpo sano y ligero.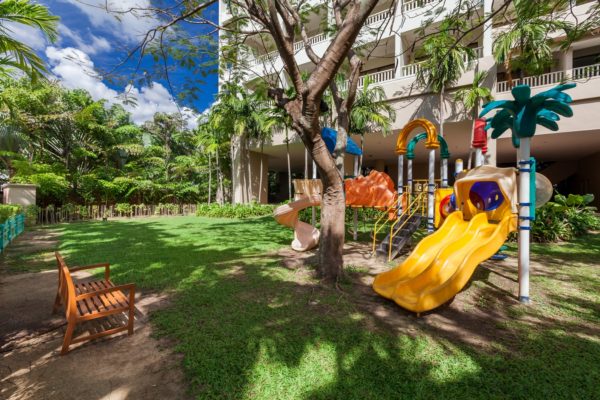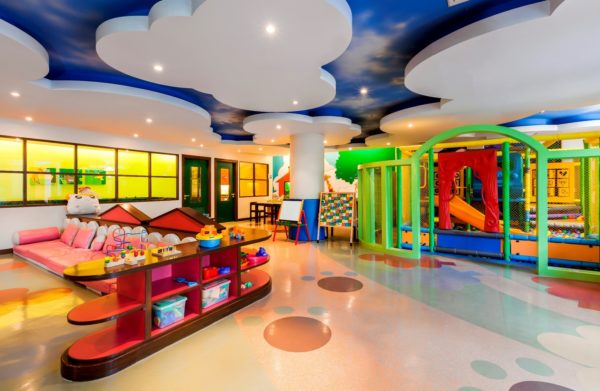 Un resort para toda la familia, Movenpick Karon entiende las necesidades de padres con niños pequeños. Por eso, los huéspedes con niños se sentirán encantados de consentir a sus hijos con una visita a la zona de juego: "The Play Zone". Uno de los clubes para jóvenes más grande de Phuket. Esta zona de actividades posee un gran número de oportunidades para divertirse tanto en el interior como fuera del recinto, actividades tales como arte y manualidades, Playstation, una sala de internet, zona de DVD y una sala de lectura.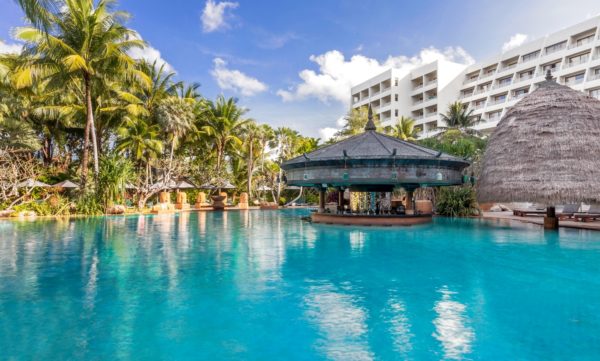 Localizado convenientemente alrededor del resort hay tres piscinas. Si prefiere acción en la playa, asegurese de dirigirse a la playa de arena blanca inmaculada justo a las puertas de su habitación. Pase un relajante día bajo el sol, o incluso, participe de alguno de los deportes acuáticos disponibles!