English
Nanhai No. 1 combines contemporary Chinese cuisine, cutting-edge interior design and famous city panoramas in a destination restaurant. Named after pioneering Chinese naval explorer Zheng He's 15th-century treasure fleet, the 200-seat Nanhai No. 1 is envisioned as a culinary voyage of exploration inspired by the sea.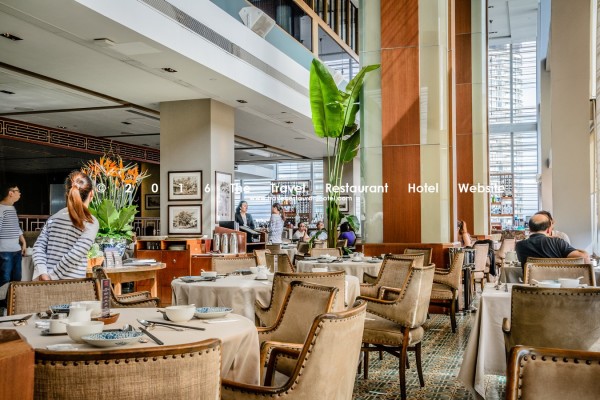 Continuing the spirit of epic adventure and discovery, Nanhai No. 1's sleek interior design is touched with historical maritime artefacts, such as ancient trading route maps plotting Zheng He's voyage and a scale model of the original ship. Longquan celadon, the main trading product of the day, are also displayed. The soaring floor to ceiling windows frame jaw-dropping views of Victoria Harbour and offer a stunning backdrop to this unique Hong Kong dining experience.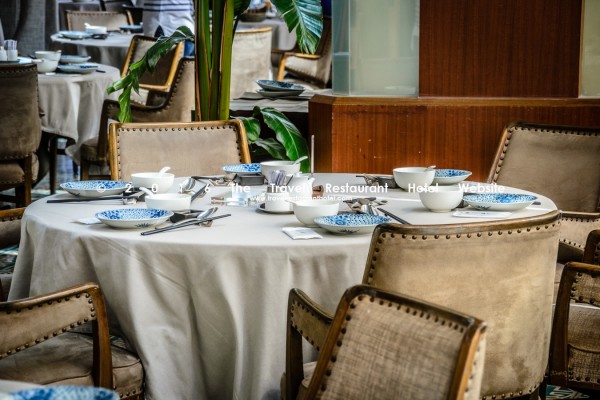 Nanhai No. 1 focuses on contemporary Chinese cuisine. Daily fresh seafood caught in the South China Sea is the star attraction of the restaurant and the seafood are prepared in a variety of culinary expressions, ranging from roasted, steamed and sautéed to baked, stir-fried, pan-fried or grilled.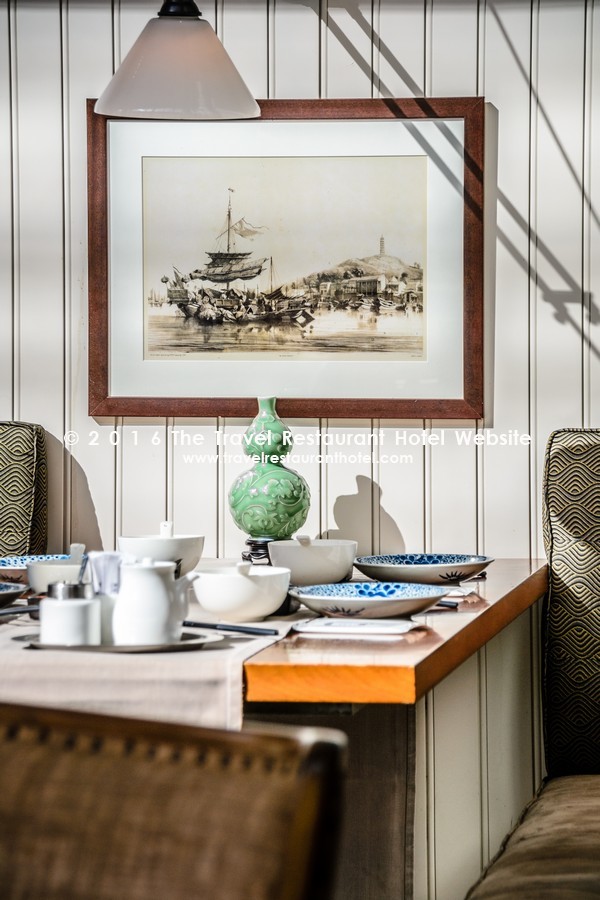 Nanhai No. 1 offers several  set lunches during weekdays.  I tried Menu A — HKD$480 per person (minimum 2 people).  This is a great way to taste the spectrum of culinary techniques the restaurant excels in —— simmering, pan-frying, deep-frying among others.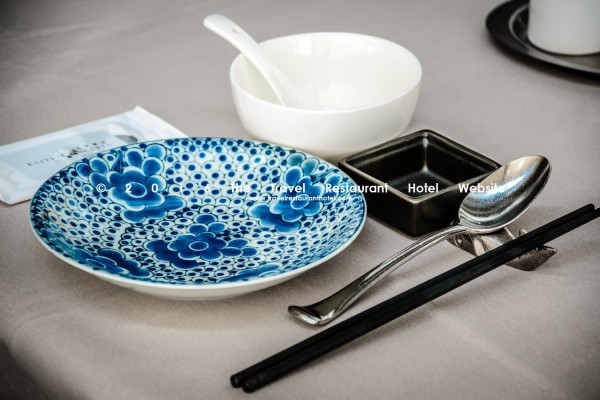 Fungus with Preserved Vinegar
Cold, crunchy and slightly sour from the vinegar, this appetizer is refreshing and really whets the appetite for more.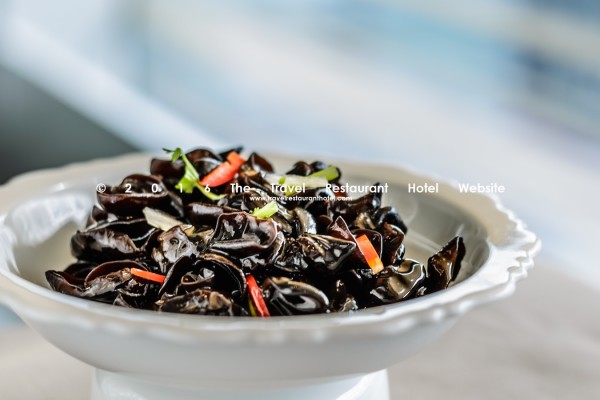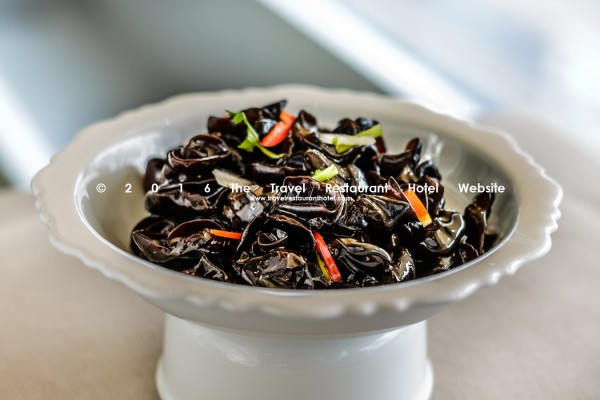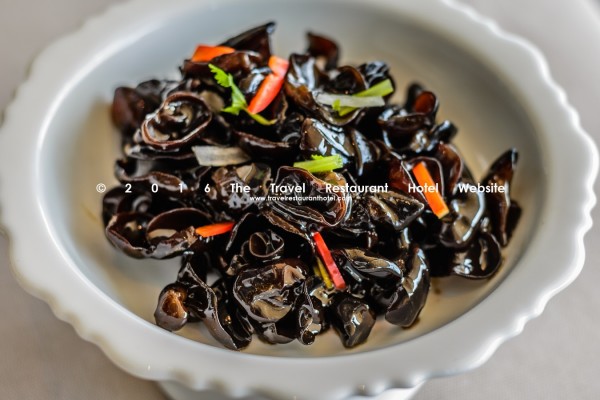 Double-boiled Conch and Red Date Soup
This soup is amazing.  This is the best of traditional Cantonese soups.  Clear, extremely flavourful with strong hints of umami, the soup comes with cubes of conch.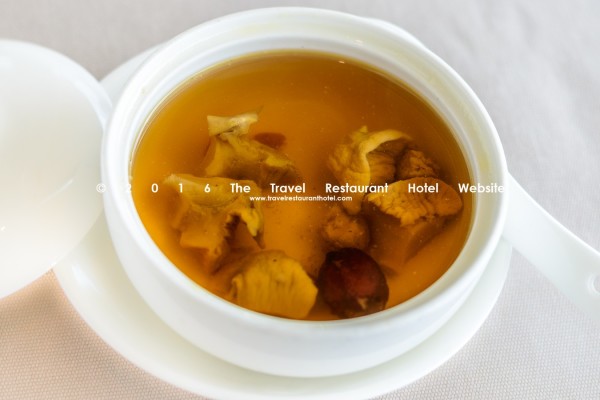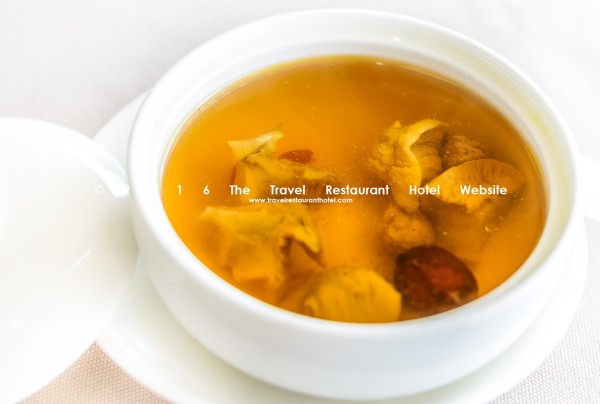 King Prawn served in Bang Sauce                                                                                                                            
This is one of the restaurant's signature dishes and is hugely popular with local diners. In the middle of the plate sits a gigantic prawn drenched In Bang sauce (which is laksa sauce). The prawn is huge and fresh and oh-so-satisfying!  They have very considerately provided a mantou bun to mop up all the delicious sauce.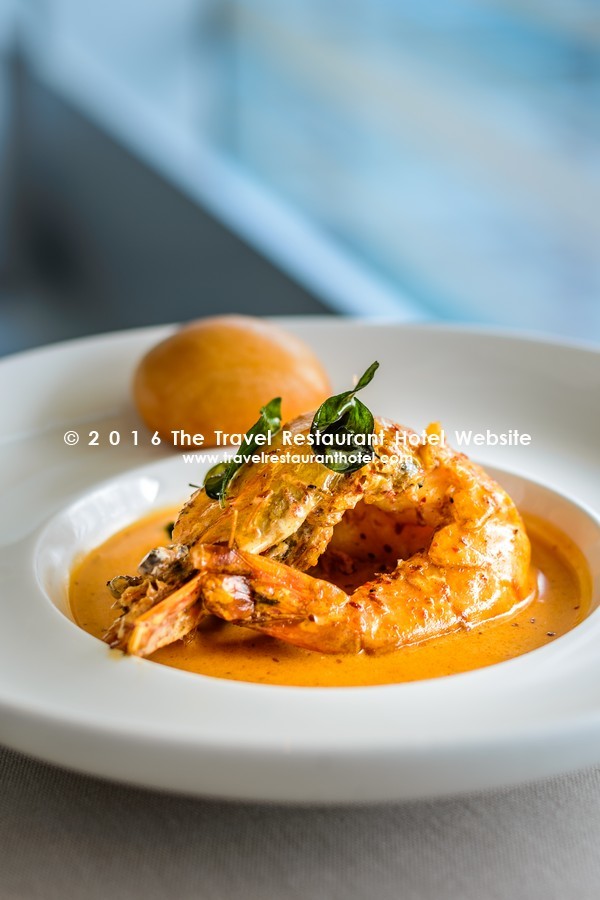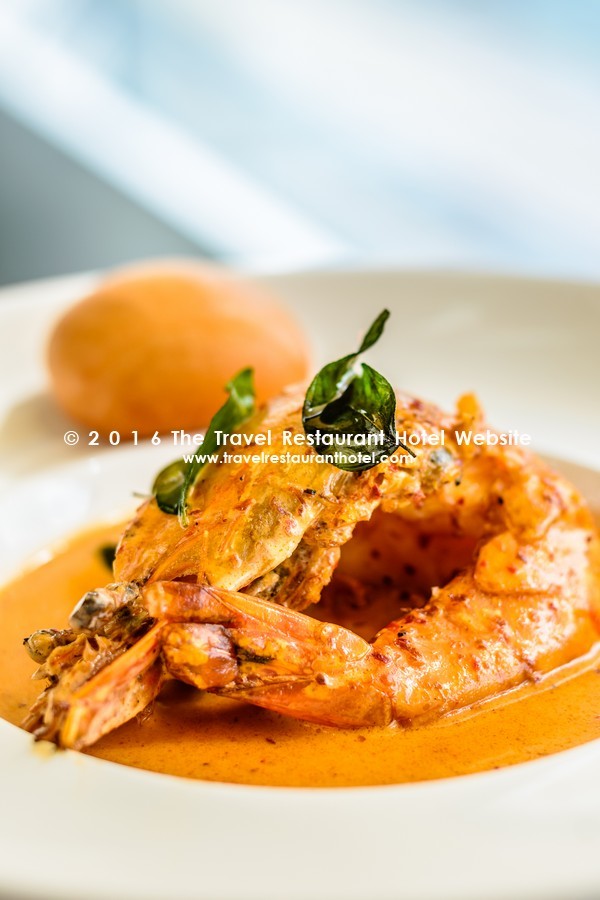 Pan-fried Pork Chop with Soy Sauce
A generous pork chop. It is succulent, sweet and tender. Goes fantastically with the savory soy sauce drizzled on top.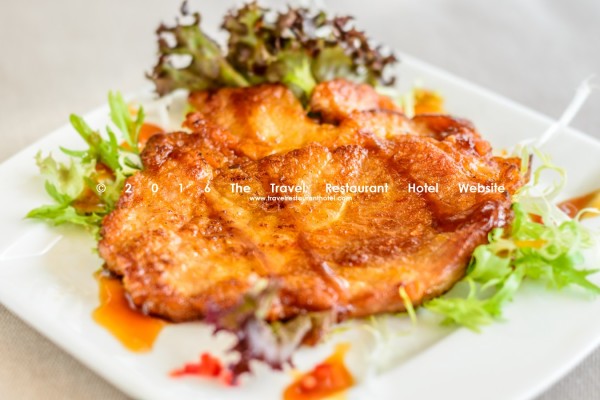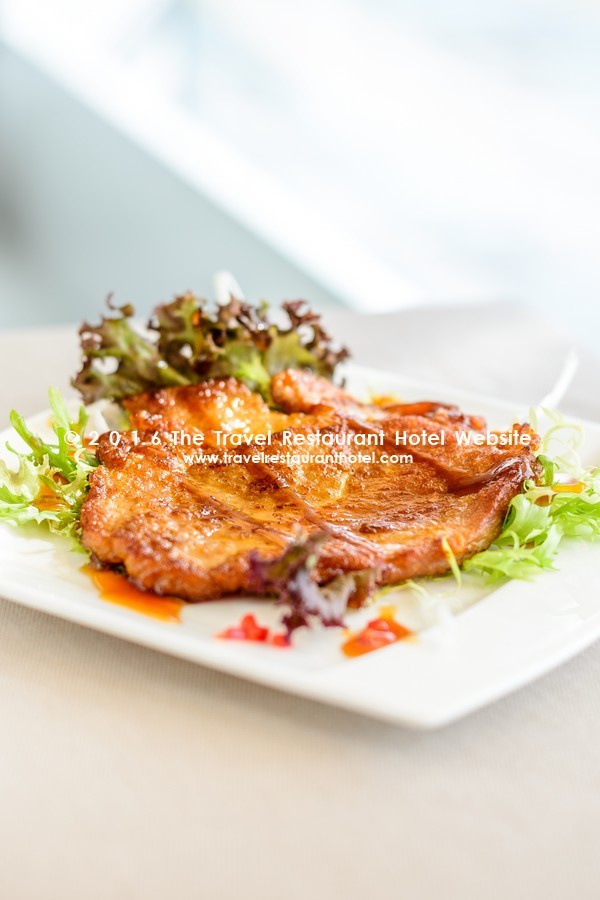 Deep fried Oyster in Lettuce Cup
A fresh, gigantic oyster deep fried in crispy batter. When eaten with the fresh lettuce, it is refreshing. The oyster is juicy and the umami of the oyster is balanced  perfectly by the fried batter and the lightness and crunchiness of the lettuce.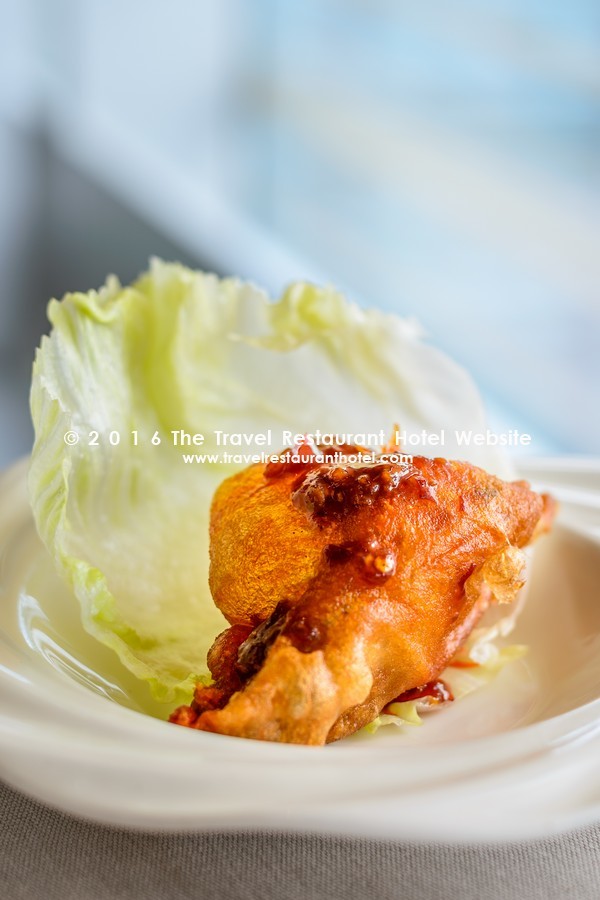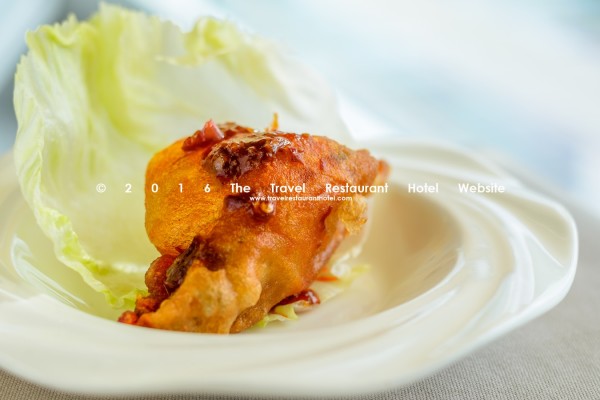 Simmered Winter Melon in Spinach Sauce
This one is off the charts.  The presentation is classic, pleasing and peaceful.  The melon has completely soaked up the flavour of the chicken stock it was simmered in. The sauce is a lovely, refreshing blend of the umami of stock and the slight bite of the minerality of the spinach. Amazing!   The dish is light and delicate. It completely captivated me.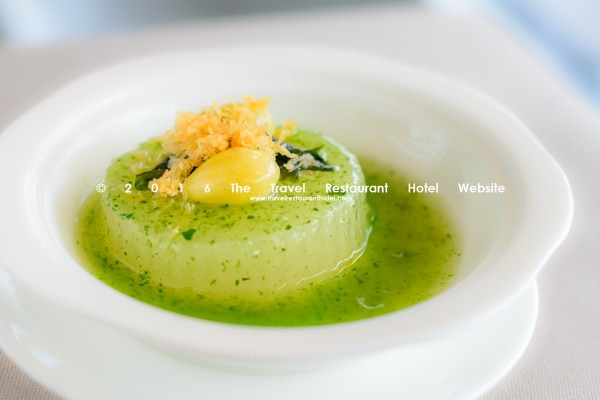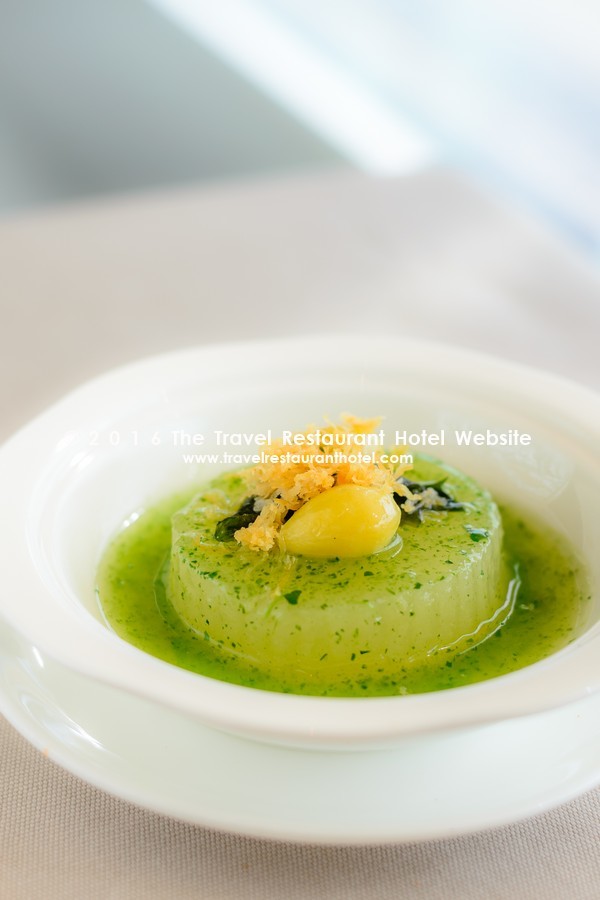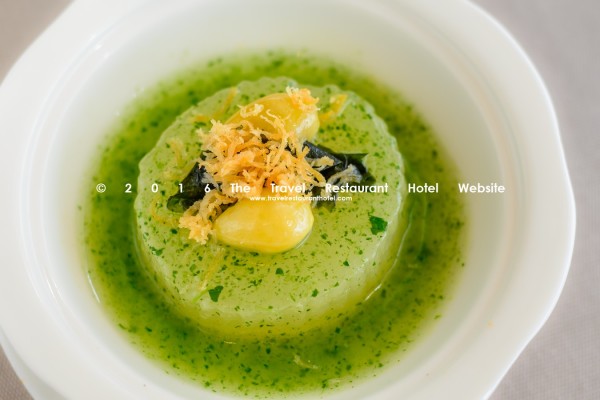 Glutinous Rice with Scallops
Another classic dish.  This one is sticky and flavourful.  While not groundbreaking nor inventive, this is completely faithful to tradition and hence utterly authentic.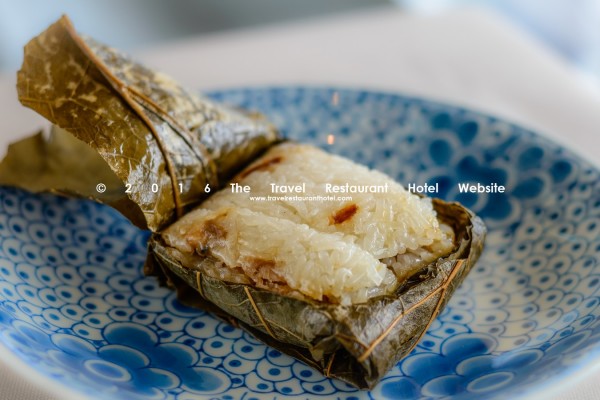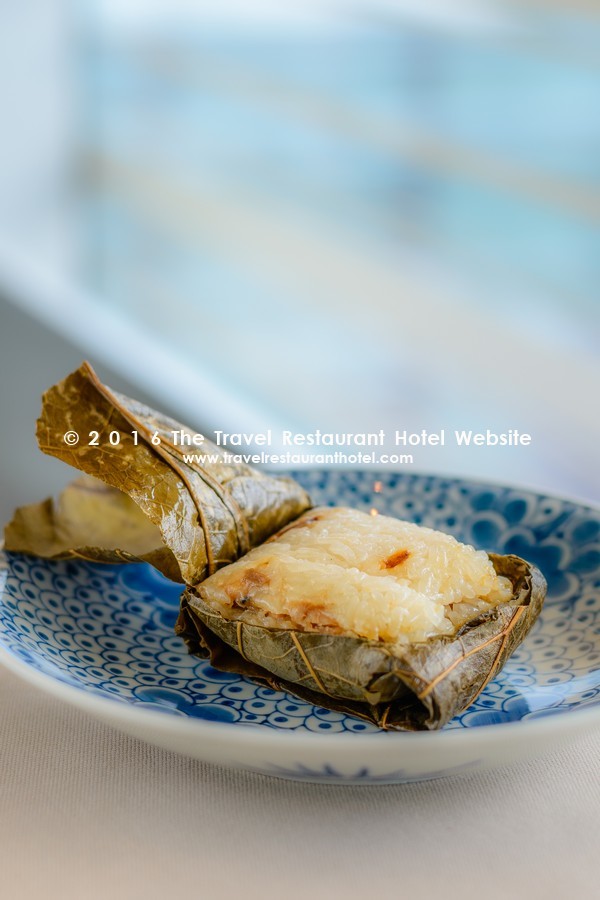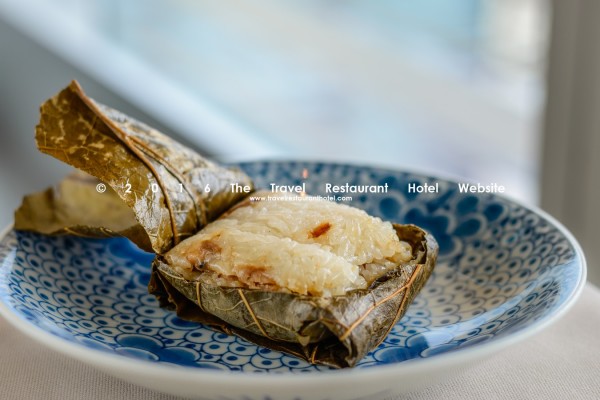 Sweet Jujube Jello
Sticky and lightly sweet.  I am thankful they didn't roll out a heavy dessert.  Heavy and sickening,  that's not what desserts should be.  Desserts should be light, give you a satisfying finish to the meal and leave you refreshed to charge on with your life.  This dessert is all these things.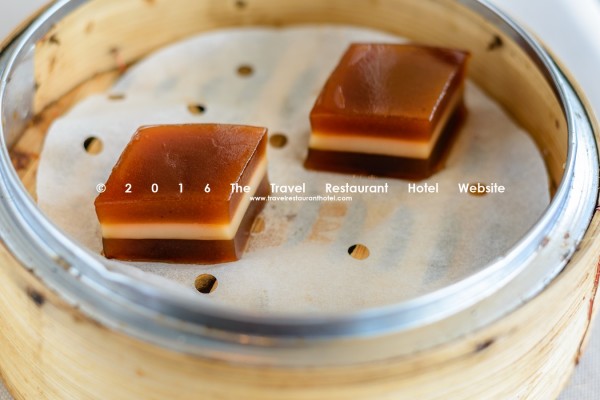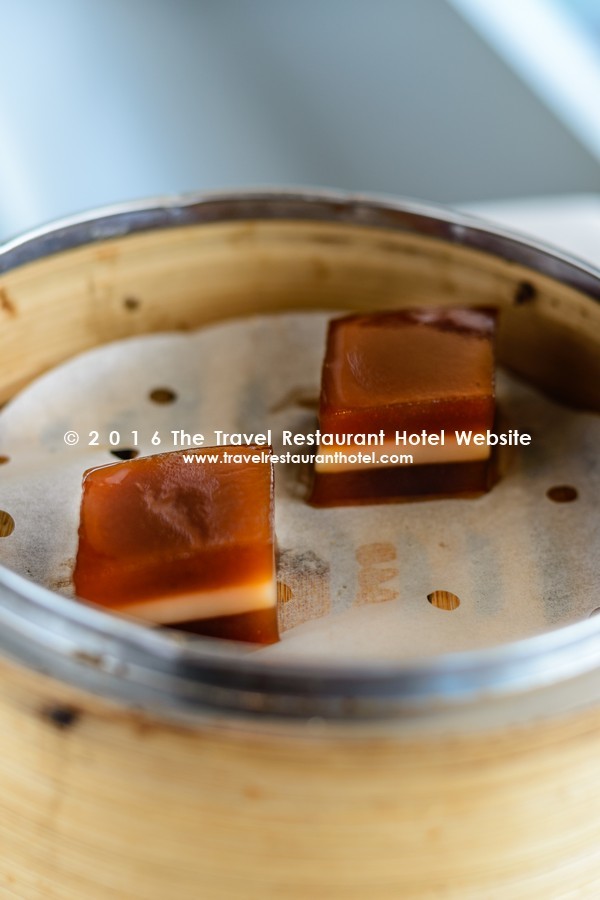 The restaurant fills up easily, even on weekdays for lunch, which should be a testament to the quality of cuisine.  Try to get a table  by the window.  You get an unblocked panoramic view of the harbour and of Hong Kong island.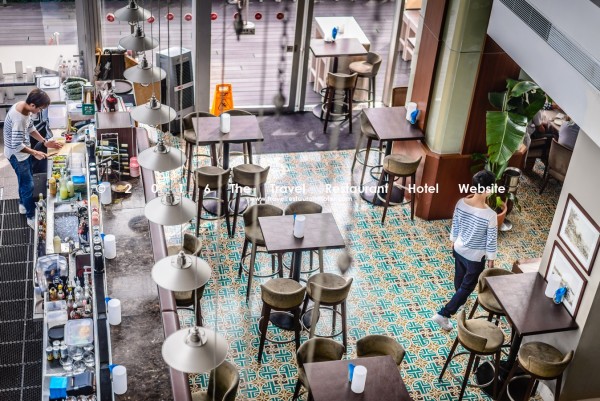 Located in iSquare right in the heart of Tsim Sha Tsui, the location could not be better.  iSquare is connected to Tsim Sha Tsui MTR station by a short underpass so you are always protected from the elements of the weather.  You can always arrive smartly for your appointment, be it heavy or blazing sun.
Nanhai No. 1 is a winning combination of excellent cuisine, elegant ambience and unbeatable views of the harbour.
繁體中文
南海一號是一家結合了現代中華料理,尖端室內設計和著名城市全景為一體的目的地餐廳。以中國先鋒航海冒險家鄭和的十五世紀寶船命名,並擁有兩百個座位的南海一號被設想為乘上了一個烹飪的探索之旅,靈感來自於大海。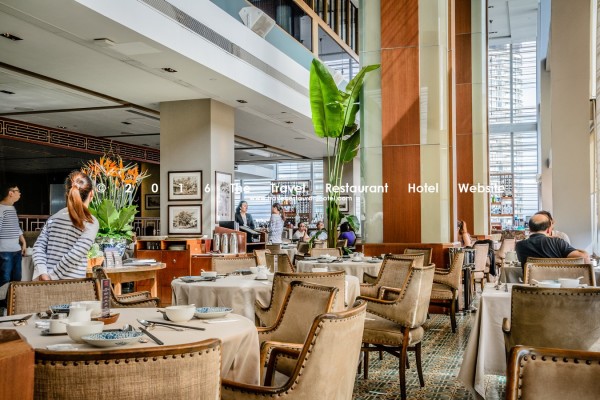 延續極端的冒險和探索精神,南海一號流暢的室內設計被富有歷史性的海事文物點綴, 例如描繪了鄭和旅途的古老貿易路線圖和原船的比例模型。龍泉青瓷,當時的主要貿易商品,也被陳列出來。高聳的落地窗展示了令人讚嘆的維多利亞港口風景, 為這個獨特的香港用餐體驗提供了非常漂亮的背景。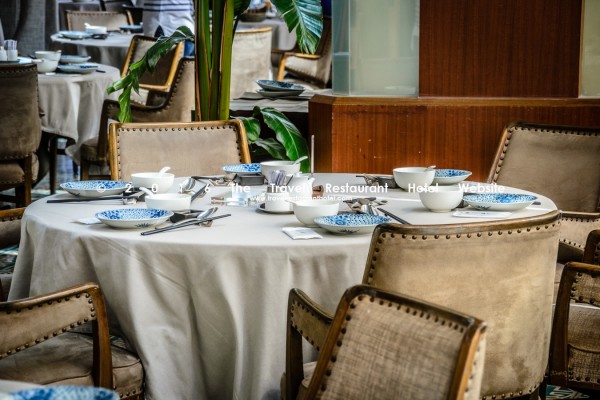 南海一號把重點放在現代的中華料理。每日在南海新鮮捕捉的海鮮是餐館的主打星。海鮮以各種不同的料理方式呈現,從烘烤、蒸、乾煎到烘培、翻炒、煎或燒烤都有。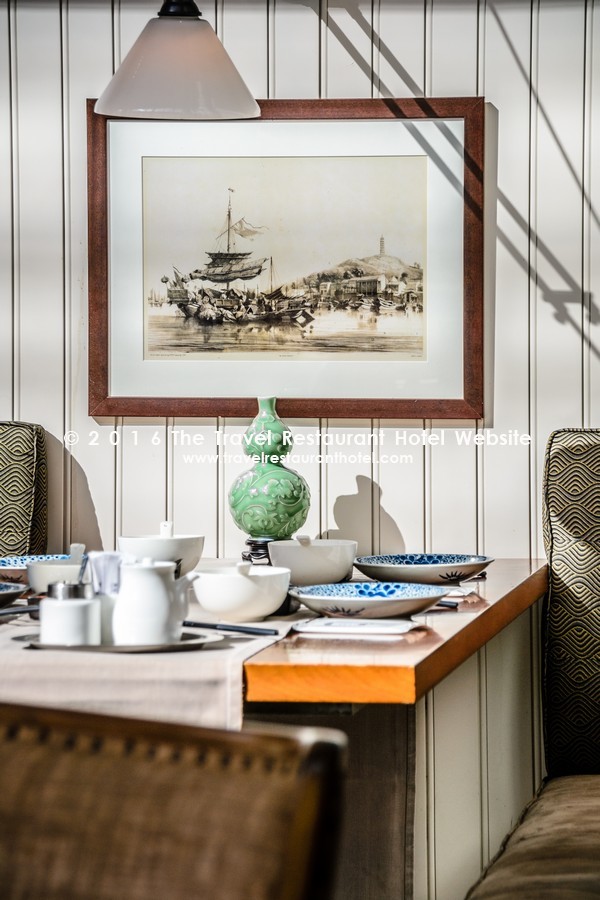 南海一號在平日提供了幾種午餐套餐。我試了菜單A — 每人港幣四百八十塊(至少兩人)。若要嚐到一系列以餐館擅長的烹飪手法煮出的食物,這是一個好方法—— 包括燜煮、煎、油炸等等。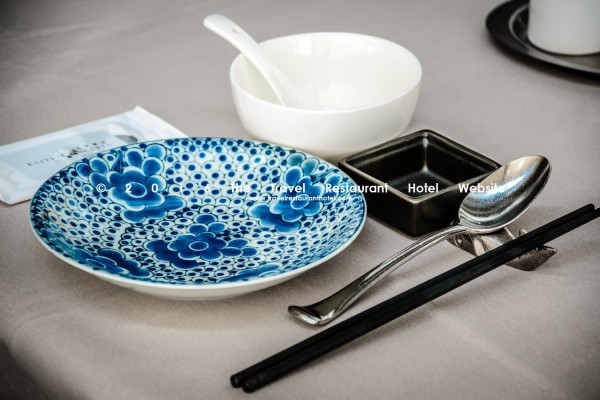 陳醋雲耳
冷,脆脆的口感和醋的微酸讓這道開胃菜吃起來很爽口,真是讓人食慾大開。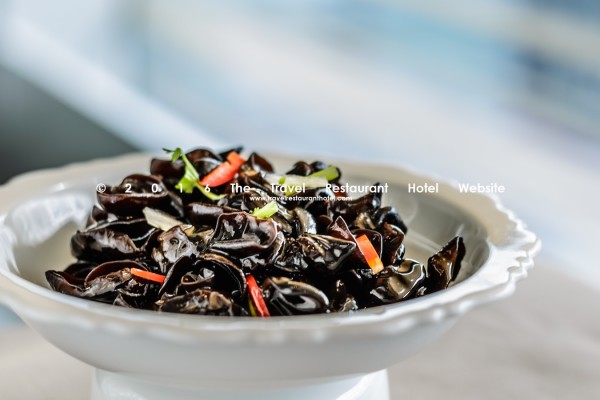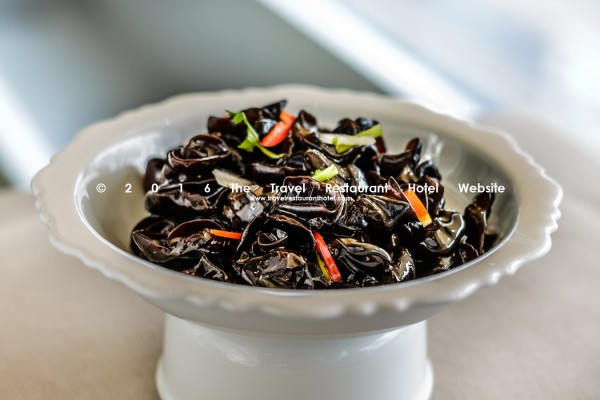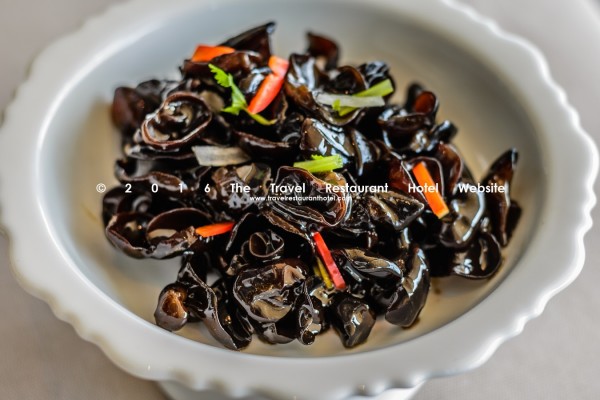 雙煮海螺紅棗湯
這湯非常美味。這是傳統粵湯中的極品。不但清澈,風味十足, 帶有強烈的鮮味,這湯還有一塊一塊的海螺肉。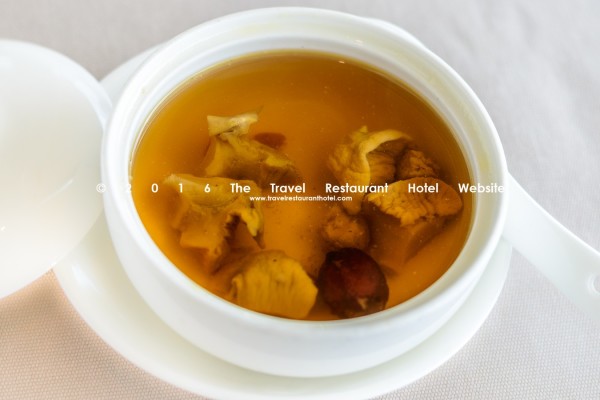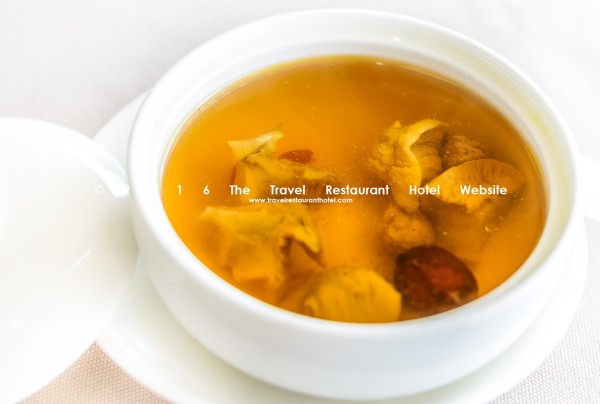 金榜醬煮大蝦
這道菜是餐廳的招牌菜之一,在當地食客中非常受歡迎。在盤中央有一隻淋著金榜醬(這是叻沙醬)的大蝦。蝦子又大又新鮮,讓人吃得很滿足!他們很貼心地提供了一粒饅頭,以便把所有好吃的醬汁都吸收進去。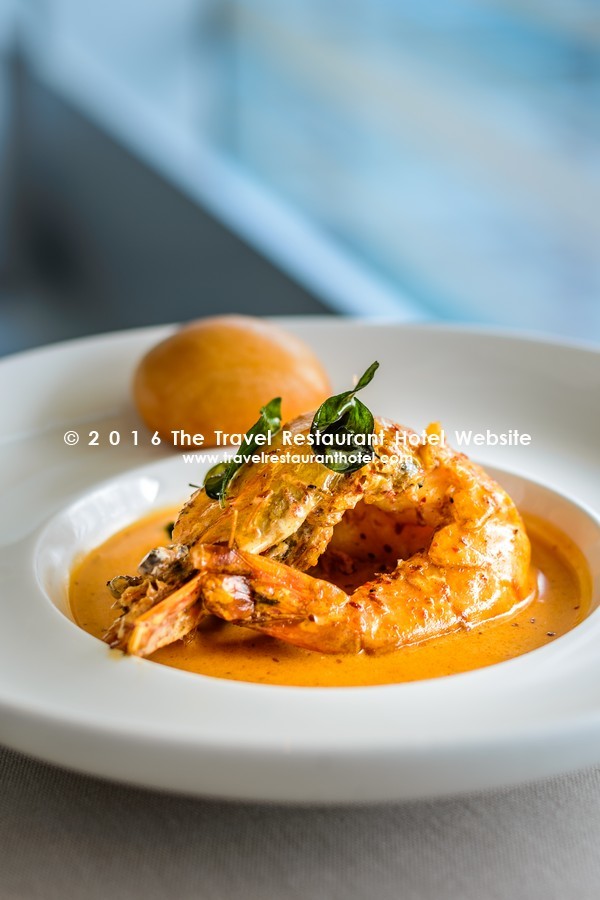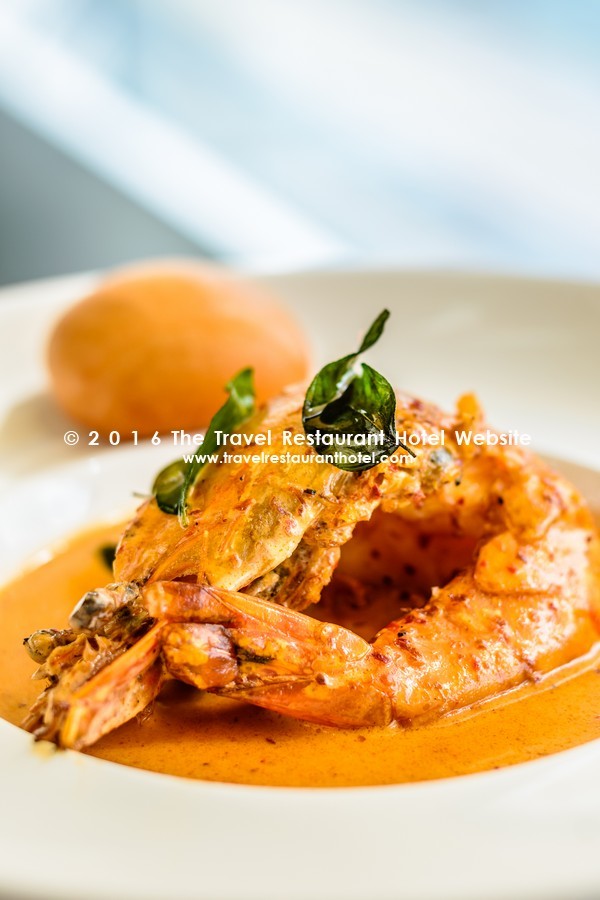 香煎醬油豬排
份量十足的豬排。它多汁、香甜、嫩滑,與淋在豬排上鹹香的醬油非常搭。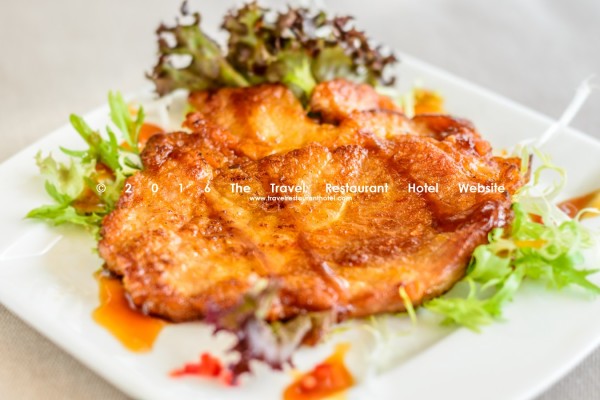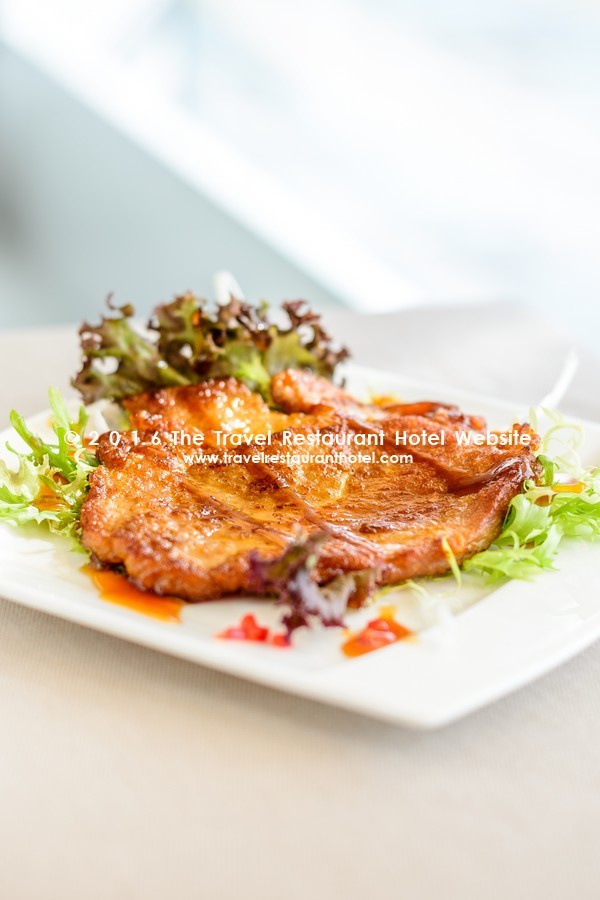 炸牡蠣配生菜杯
新鮮,巨大的牡蠣裹上脆麵糊油炸。這與新鮮的生菜一起吃,非常清爽。牡蠣是多汁的,而牡蠣的鮮味,配上油炸的麵糊以及又輕又脆的生菜,取得了完美的平衡。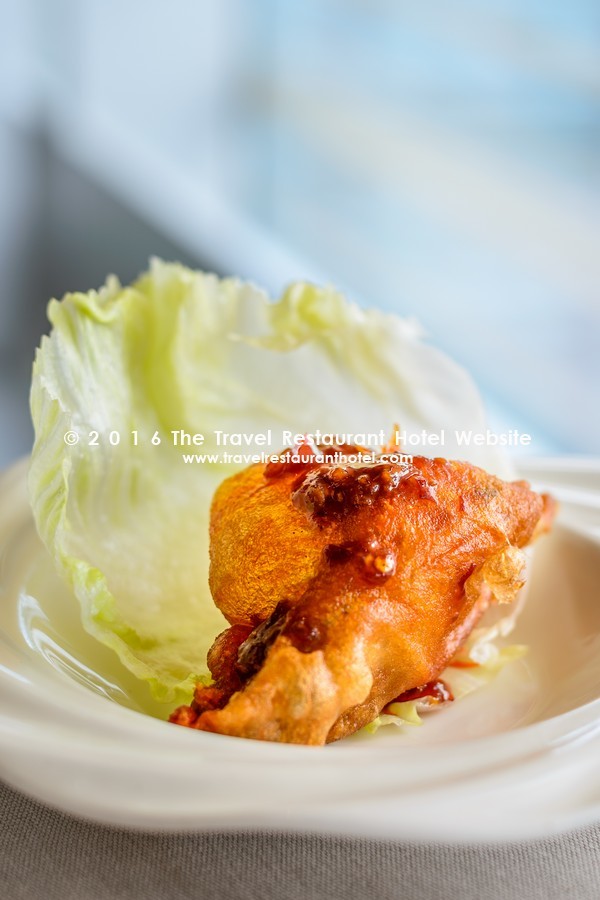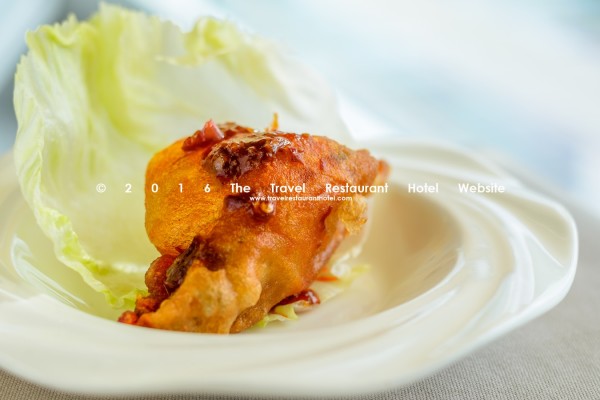 菠菜醬燴冬瓜
這一道菜很出色。它的呈現方式經典,討人喜歡​​又散發一種平靜感。冬瓜在燉煮的時候已經完全吸收了雞湯的味道。醬汁有雞湯的鮮甜和菠菜的礦物質味,是一種美味清爽的結合,非常神奇!這一道菜清爽又細膩。我被它徹底迷住了。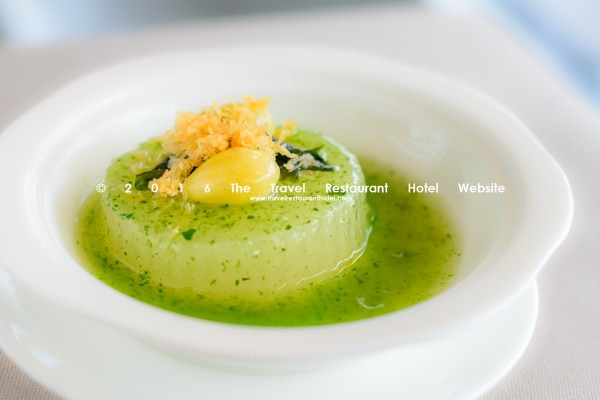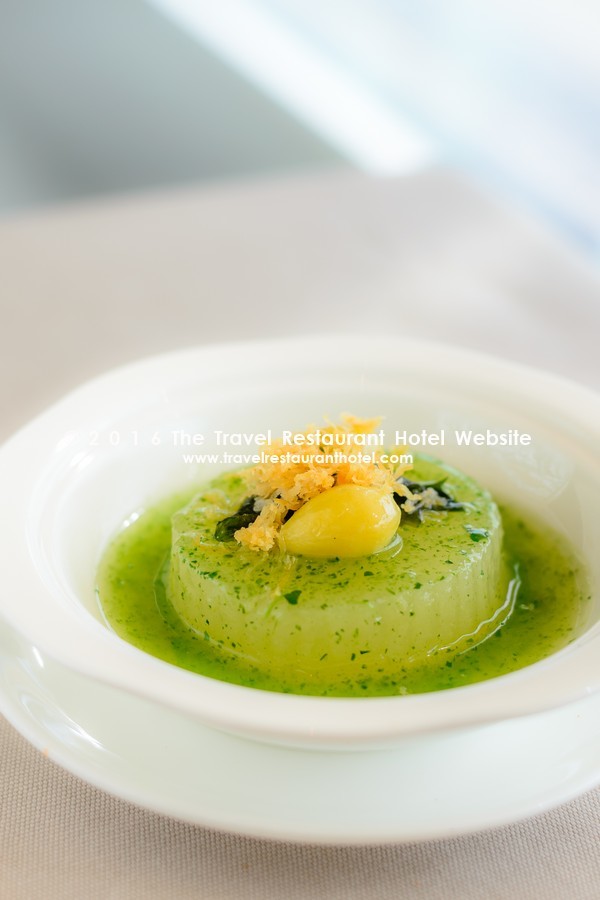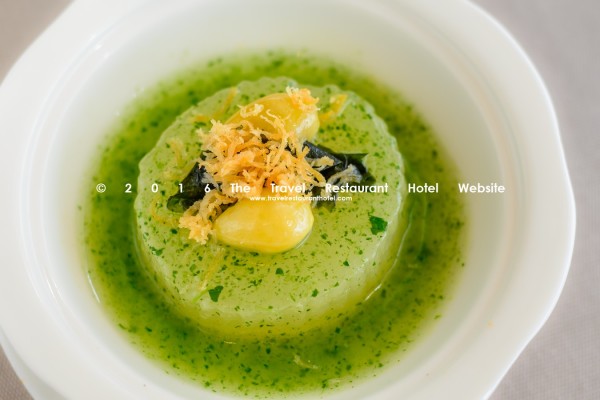 帶子糯米飯
另一道經典菜。這道菜粘而美味。雖然沒有突破性或創新感,但這完全忠實於傳統,所以很地道。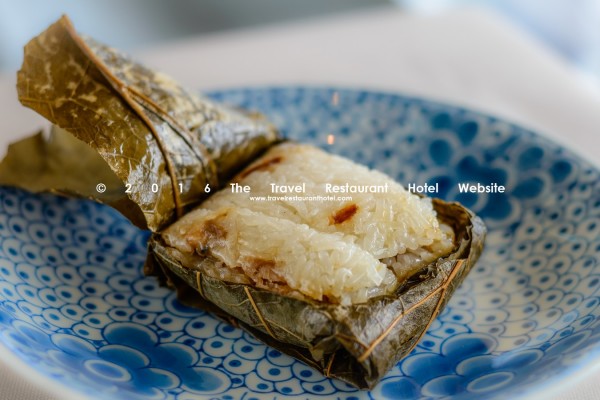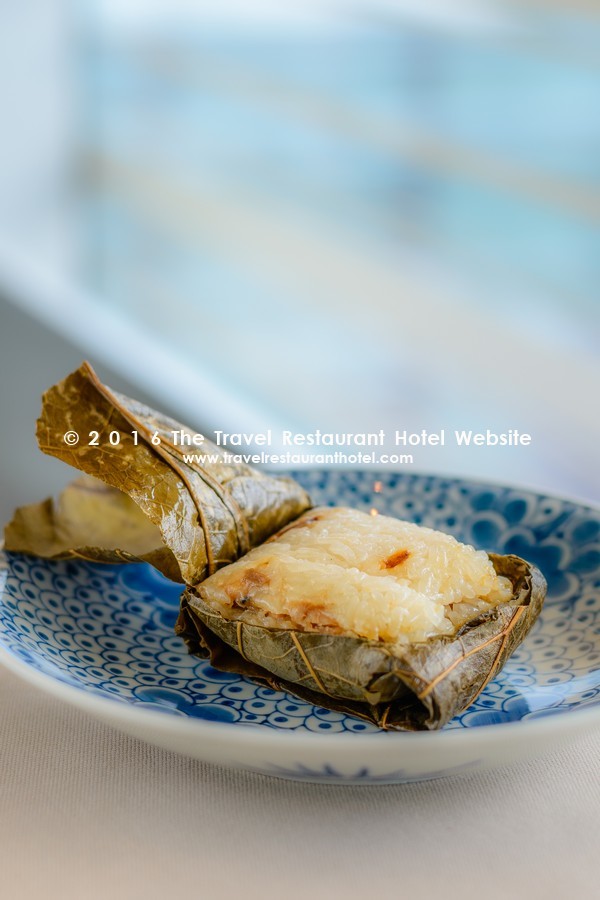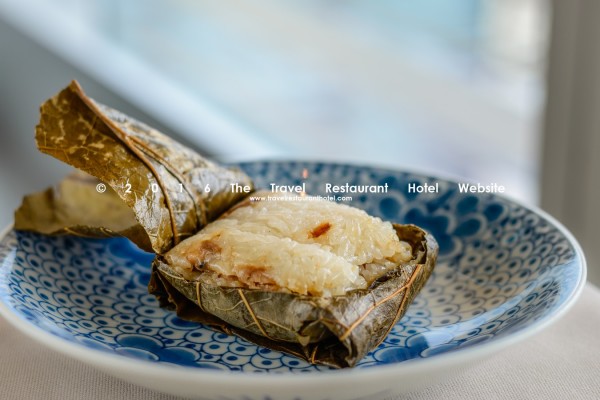 和田玉棗糕
粘、微甜。我很感謝他們沒有推出一個很有飽足感的甜點。很有飽足感又容易膩,甜點不應該那樣。甜品應該清爽,讓你這一餐有一個滿意的結束,並讓你可以精力充沛地面對人生。這個甜品做到了這一切。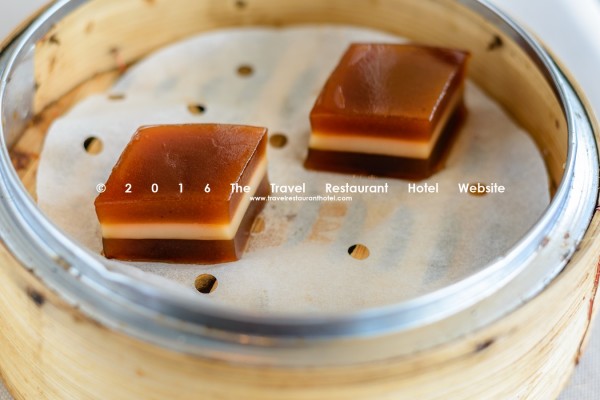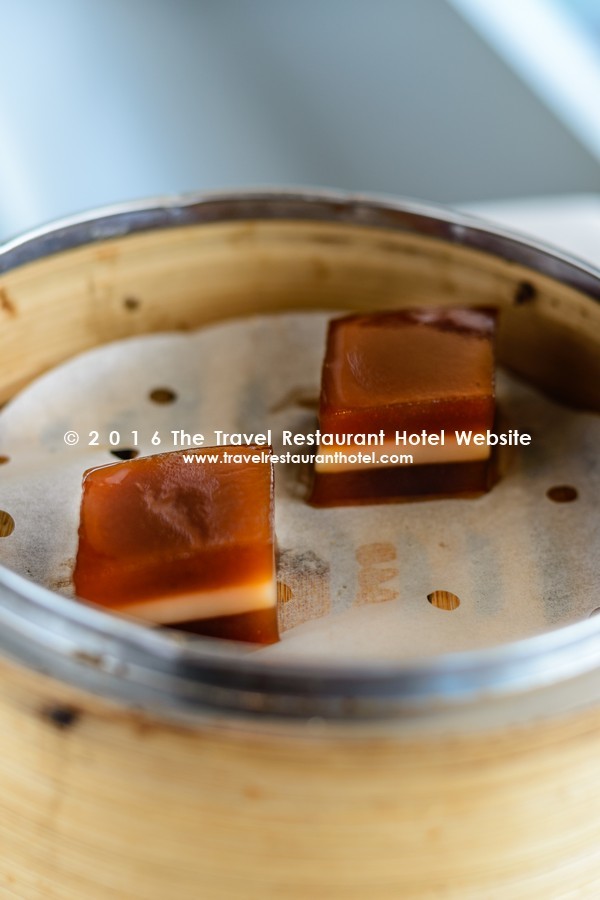 餐廳很快就客滿,即使是平日的午餐時間也是這樣,所以應該可以證實菜餚的質量。嘗試要求一個靠窗的座位,你將會看到港口和香港島一覽無遺的全景。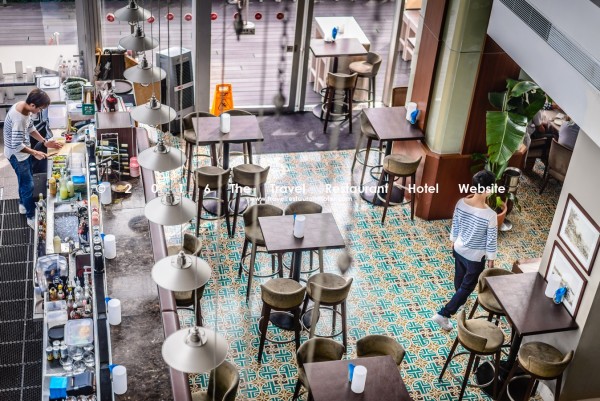 位於在尖沙咀中心的國際廣場,它的位置再好不過了。國際廣場和尖沙咀地鐵站是以一個很短的地下道連接著,所以你不會受到天氣的影響。無論是大雨或艷陽高照,你都可以準時赴約。
南海一號是一流美食,優雅氛圍和無與倫比海港風景的最佳組合。
(Visited 6 times, 1 visits today)