Wednesday, 05 August, 2015 12:52 Written by
Alila is an excellent 4-star hotel located towards the north of Jakarta city, in the district of Gambir. The hotel is located not far from the Independence Monument.
Gambir is an administrative district. In other words, there are many government offices and ministries around the hotel.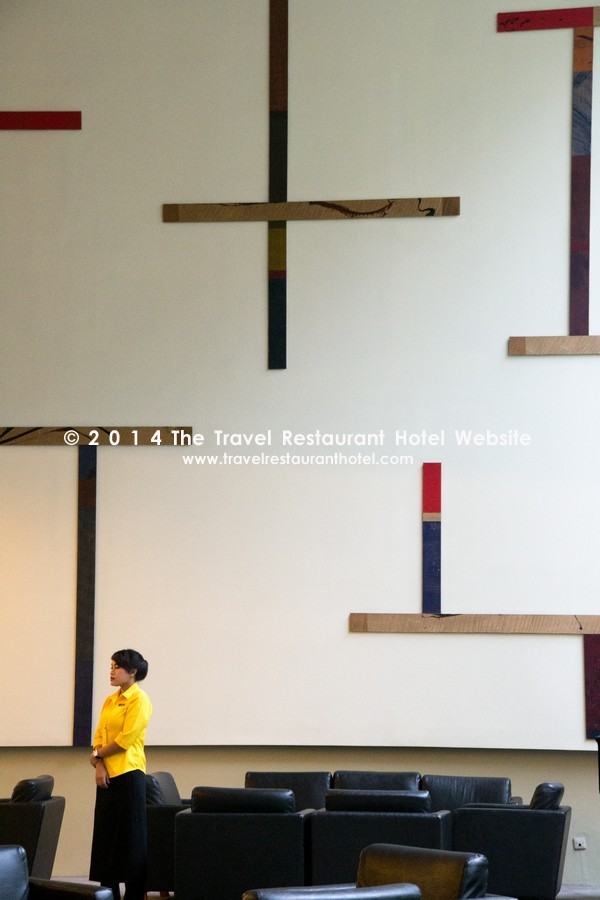 The street, along which the hotel is located, is definitely not glamourous. There are small run-down shops and garages. There are a couple of mini-marts along the same street as the hotel as well as a couple of small restaurants. There are no shopping malls nor supermarkets in the immediate vicinity. The nearest supermarket is Carrefour. As the hotel is towards the north of the city centre, its location makes for a good base to explore Sunda Kelapa and Old Batavia (Kota Tua)—– these places are near, the taxi fare will be cheaper and you can probably avoid a good few traffic jams.
Regardless of the surroundings, the hotel offers functional accommodation and hidden charms. The rooms feature contemporary, minimalist décor. All the usual amenities are available and the hotel provides free wifi.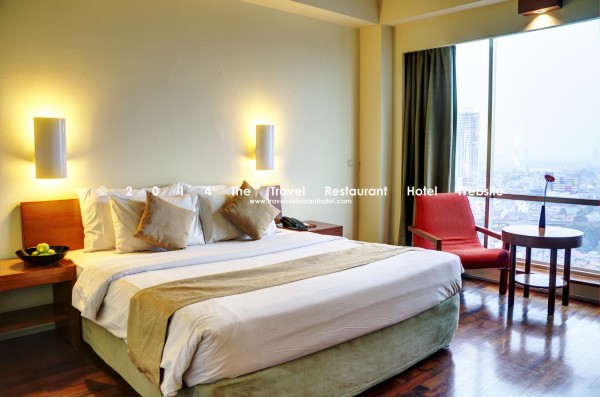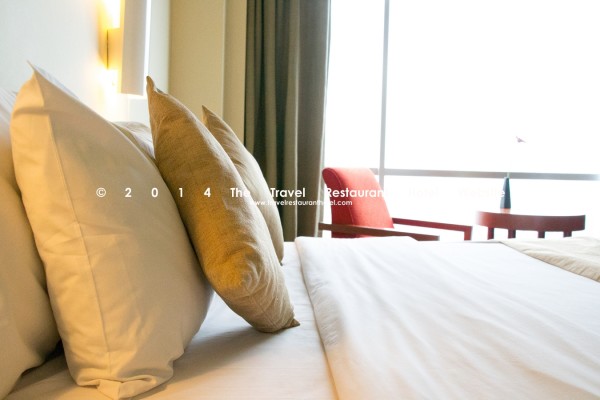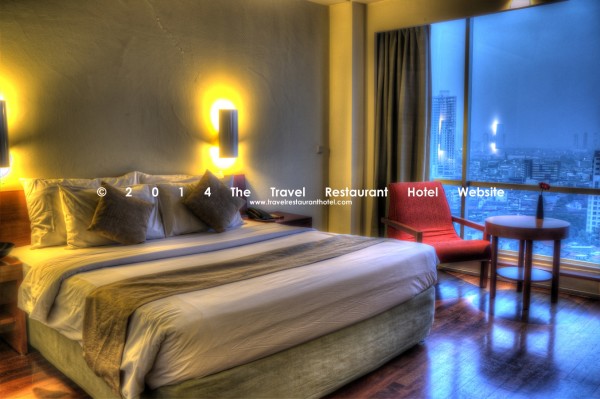 I would highly recommend getting an Executive room. Executive guests enjoy access to the Executive Lounge on the 7th floor where great value and enjoyment await guests.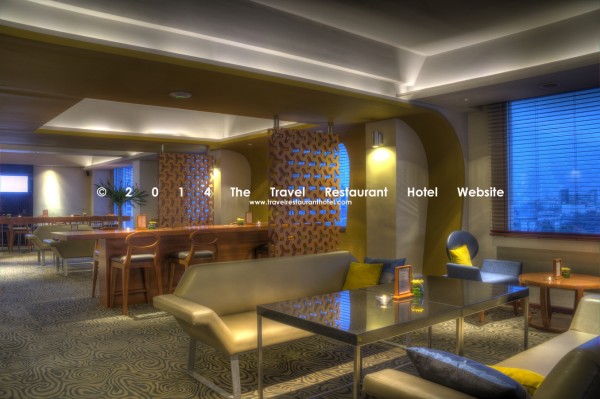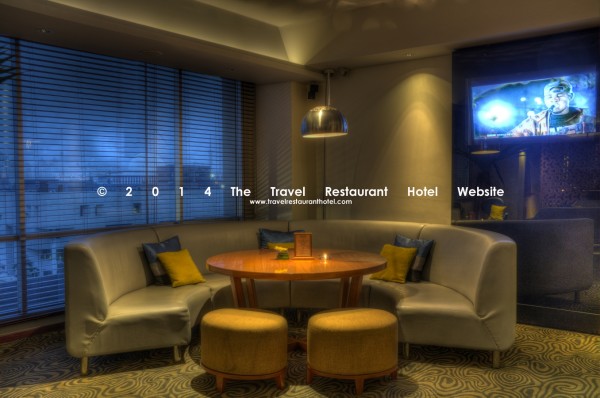 Alila beats innumerable other hotels in Jakarta by offering an a la carte breakfast menu (in addition to buffet items) at the Executive Lounge. When I first learnt about the a la carte menu, I was like, "Wow! This is like Ritz Carlton."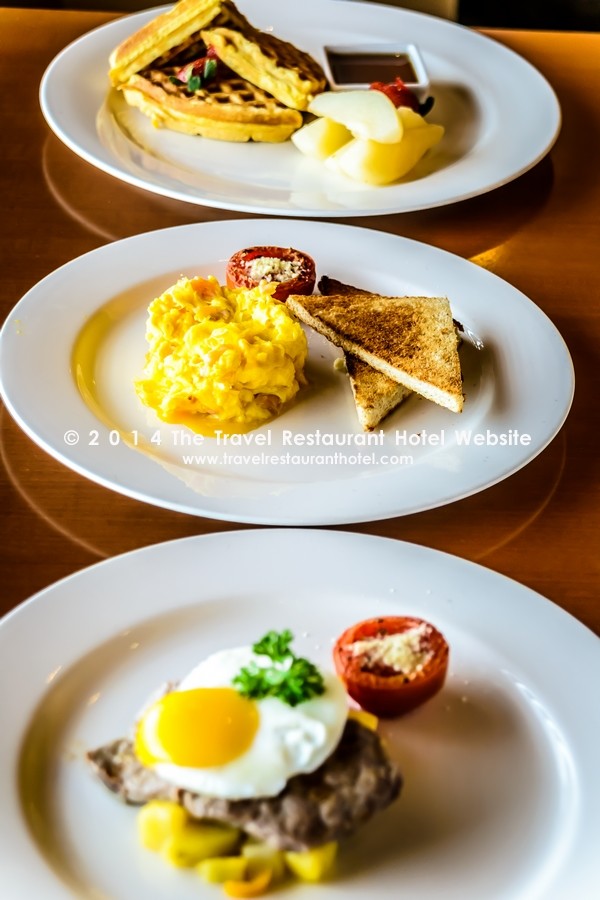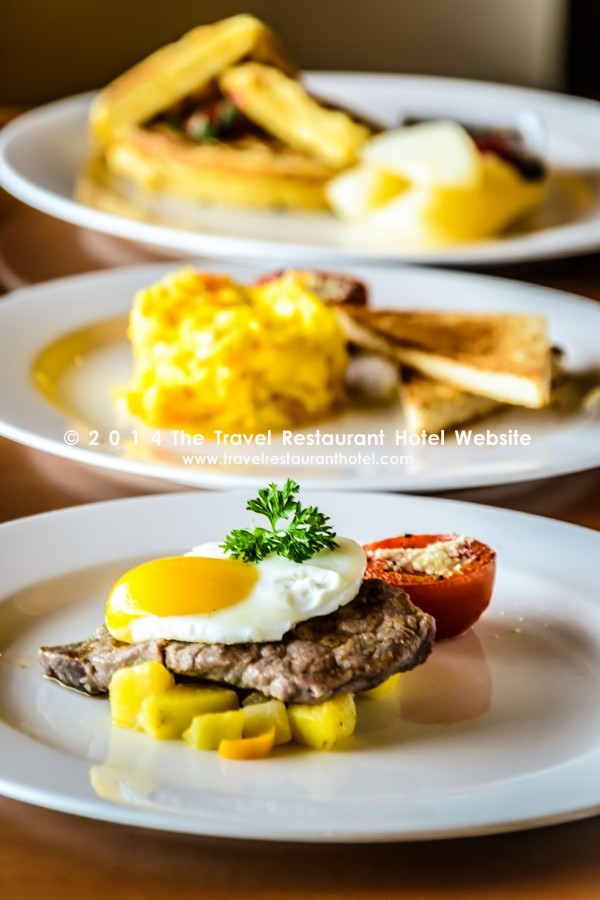 The a la carte menu is pretty extensive and offers items such as:
Alila Big Breakfast
Two eggs cooked any style served with mushroom, grilled tomato, chicken/ beef/ pork sausage, bacon and breakfast potatoes.
3 Egg Omelet or Egg white Omelet
Prepared with your preference of tomato, mushroom, ham, bacon, cheese, onion, bell peppers and chilli and sausage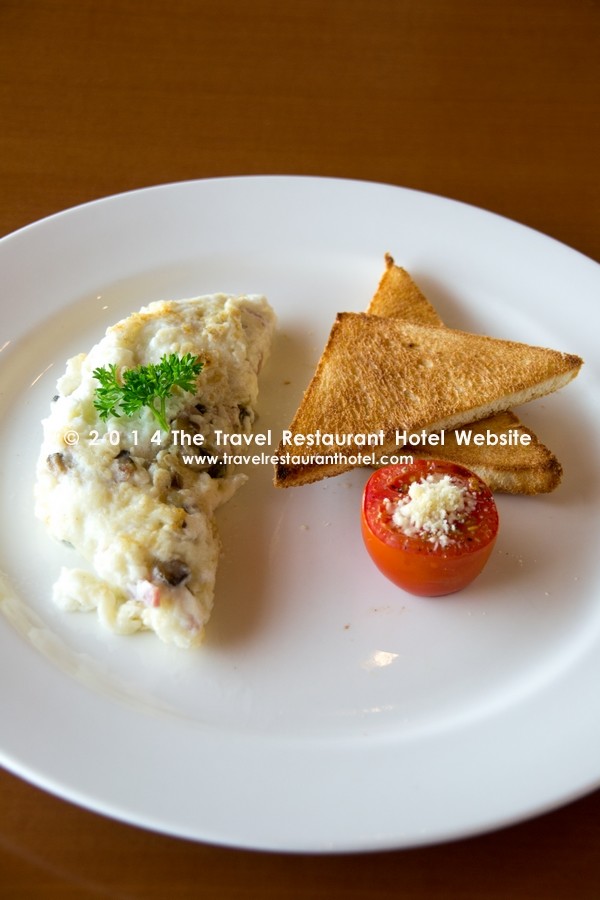 Eggs Florentine
Two poached eggs with ham and spinach. Served on toasted English muffin and Hollandaise sauce
Steak N' Egg
Sirloin steak topped with fried egg and breakfast potatoes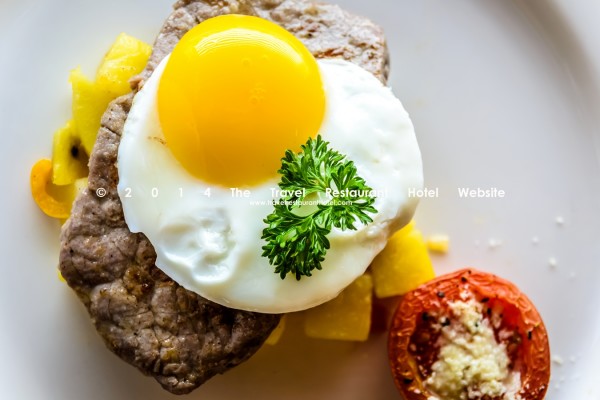 Scrambled Salmon
Soft scrambled eggs with smoked salmon. Served with grilled tomato and wheat toast.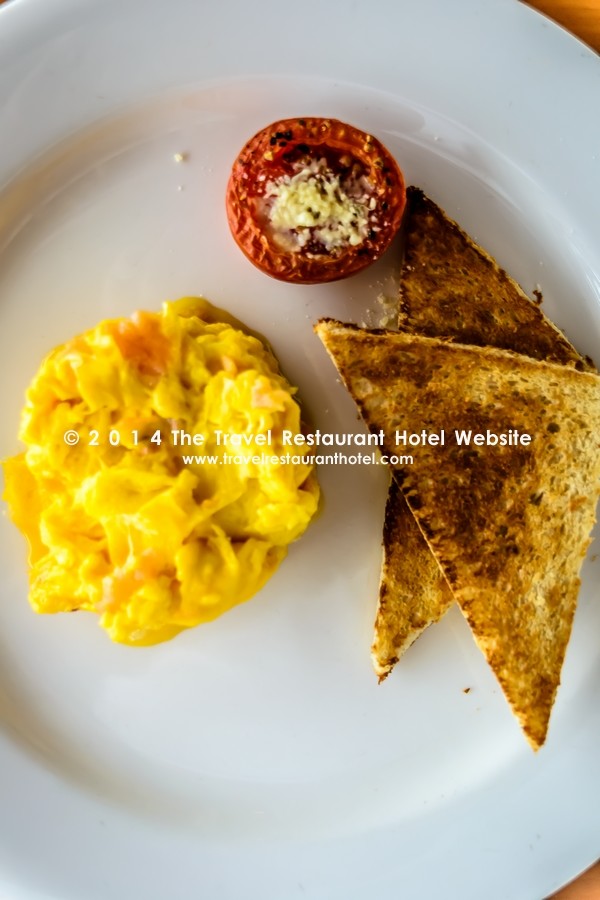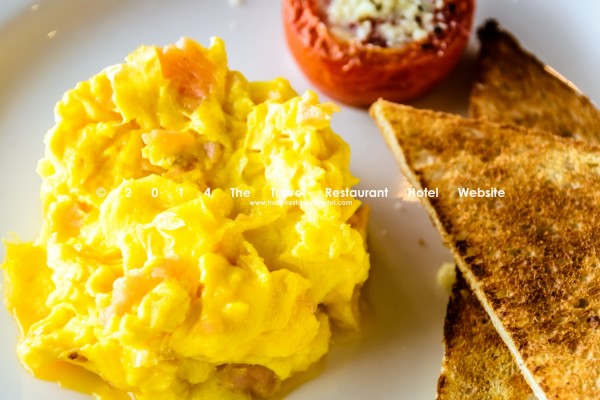 Waffle
Served with cinnamon poached pears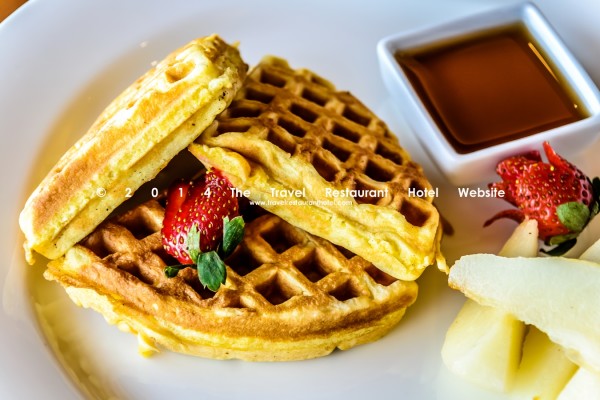 Pancake
With caramelized pineapple and maple syrup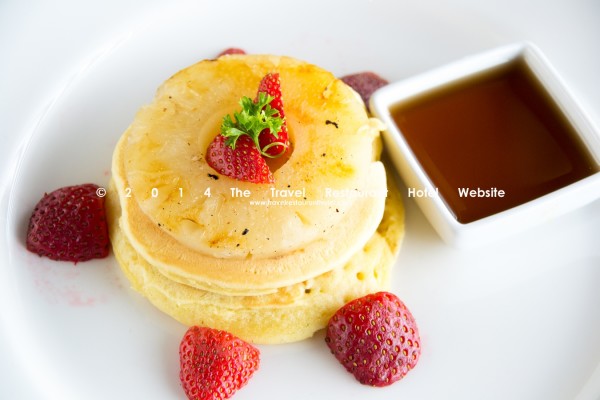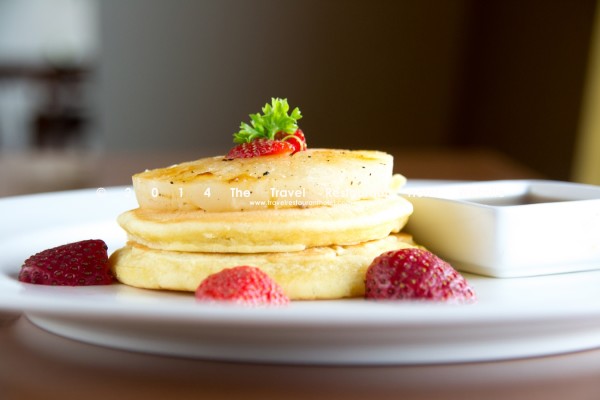 Morning Burrito
Chorizo, peppers, cheese and scrambled eggs in a flour tortilla roll with tomato salsa and baked beans.
Bubur Ayam
Indonesian chicken porridge with boiled egg, Chinese croissant, leeks and fried shallot. Served with sweet soya sauce.
Soto Daging
Clear beef soup with vermicelli noodles and vegetables. Served with lime, emping crackers and sambal.
Japanese Miso Soup
With tofu, seaweed and served with steamed rice, broiled salmon, nori, tamago omelette and tsukemono pickles
Nasi Kuning
Indonesian yellow rice served with braised beef, shredded egg, vegetables, coconut salad, homemade sambal and crackers.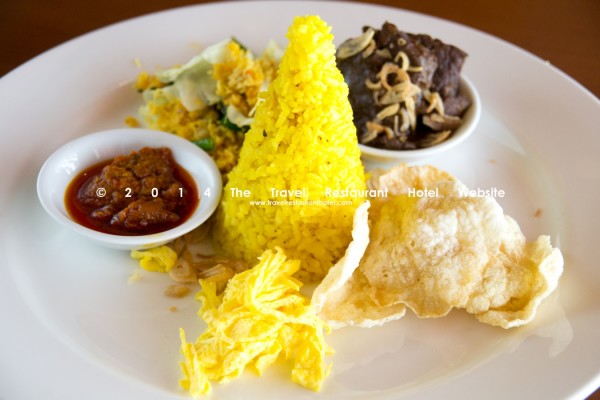 Even the excellent Shangri-la Jakarta offers only bacon, eggs, sausages and the like for its a la carte menu. During my stay at Alila, I never once bothered to head down to lobby restaurant for breakfast. I always had my breakfast at the Executive Lounge. The a la carte items here are delicious! You can order as many items as you want, as many times as you want. They are simply and elegantly presented. Overall, this calibre of product is just excellent value and far exceeds other Jakarta hotels.
Come evenings, the Executive Lounge offers a pretty good cocktail hour. There are 2 hot items, burritos, canapés, dessert, wine and cocktails. Interestingly, they always try to feature a few different types of chilli sauce from different parts of Indonesia.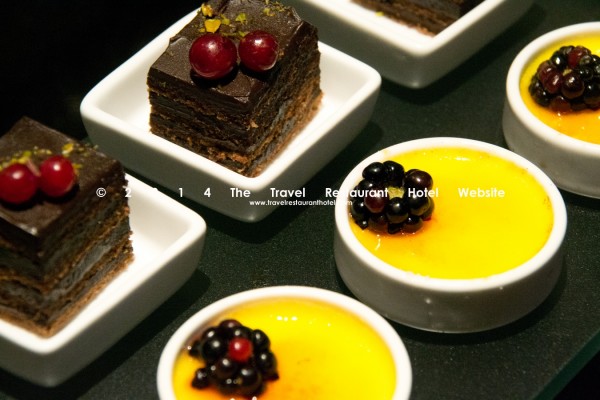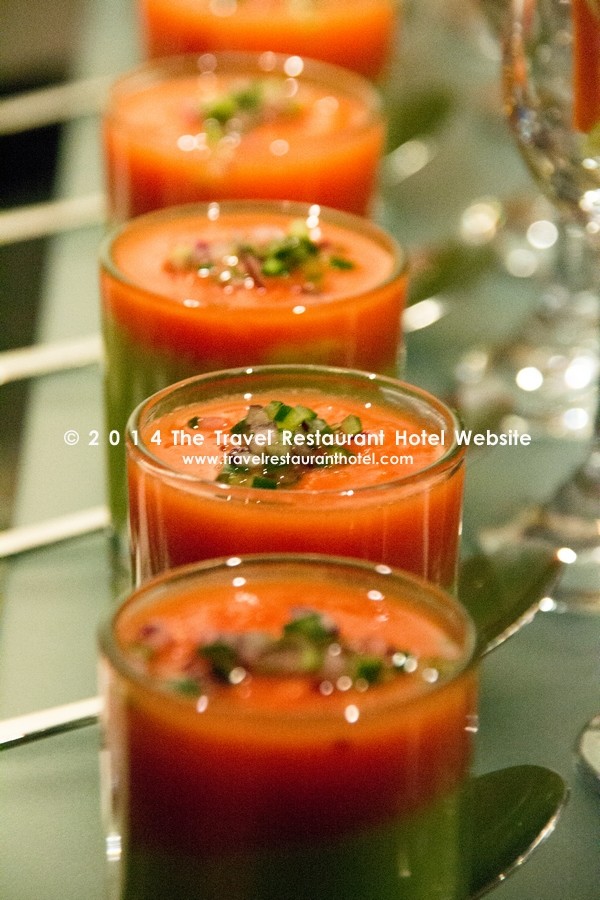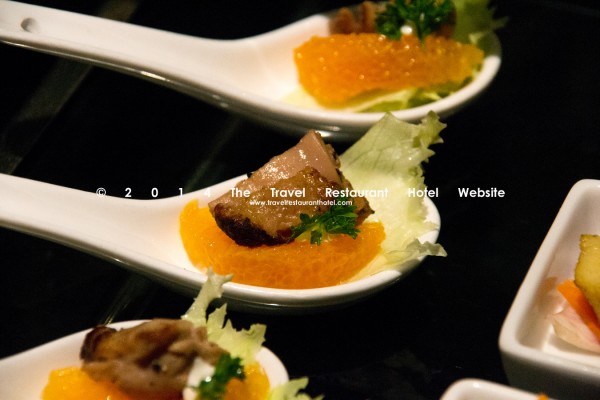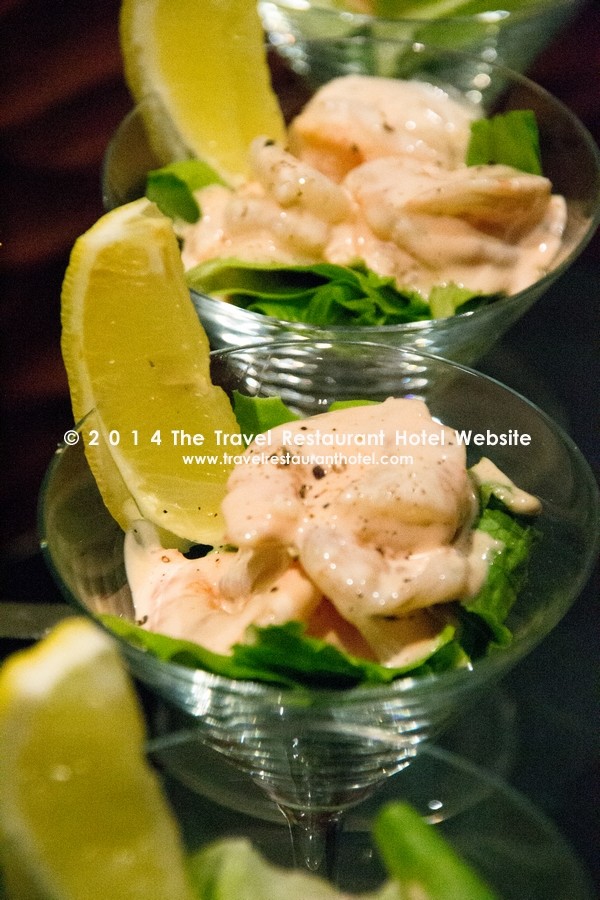 Should you feel peckish at any time during the day, you can always head to the 2 restaurants in the hotel: Buzz and Shanghai Storm. Buzz is the all-day dining restaurant of the hotel. Being the all-day restaurant, I did not really have high expectations for it; I thought it would simply be average and exist to support the hotel. However, the restaurant far exceeded my expectations. The cuisine here is excellent.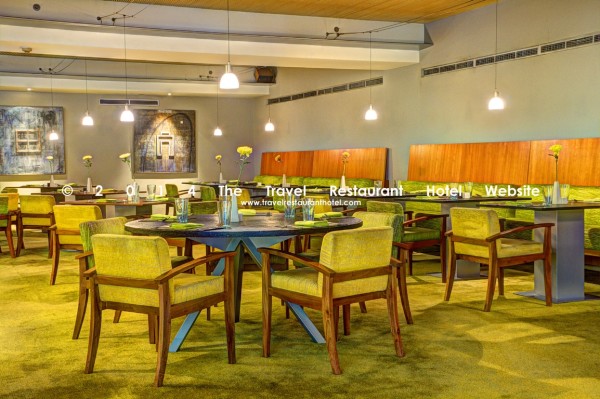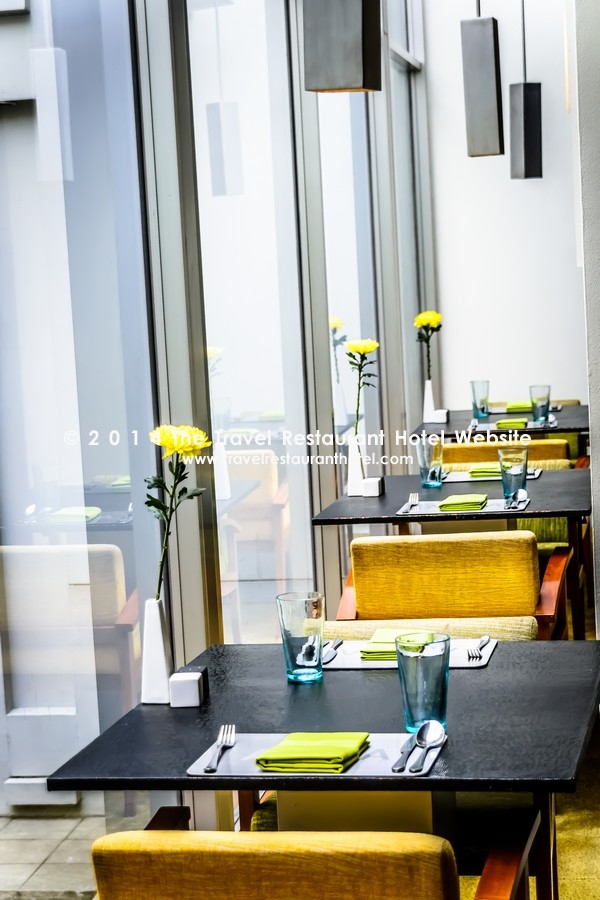 Braised Oxtail Terrine and Scallops
Madura – East Java
With cauliflower, edamame, shallots, chilli lime dressing and oxtail essence
The scallops were thick, white and fresh. The chilli lime dressing added zing to the dish and totally enlivened it.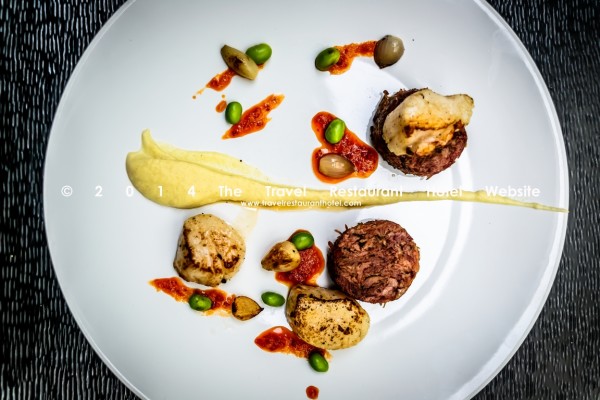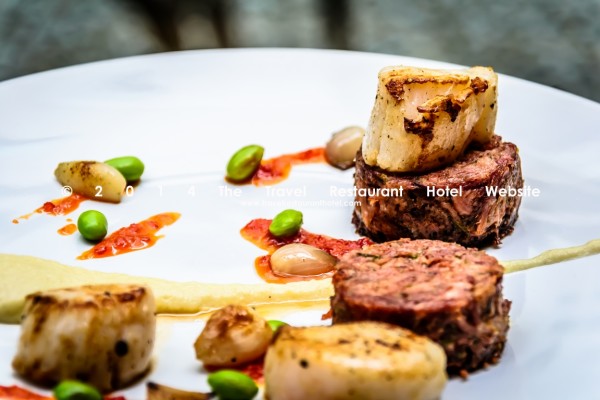 Fresh Squid Ink Pasta
Kepulauan Seribu
With prawns, garlic, semi-dried tomato, sambal olek and coriander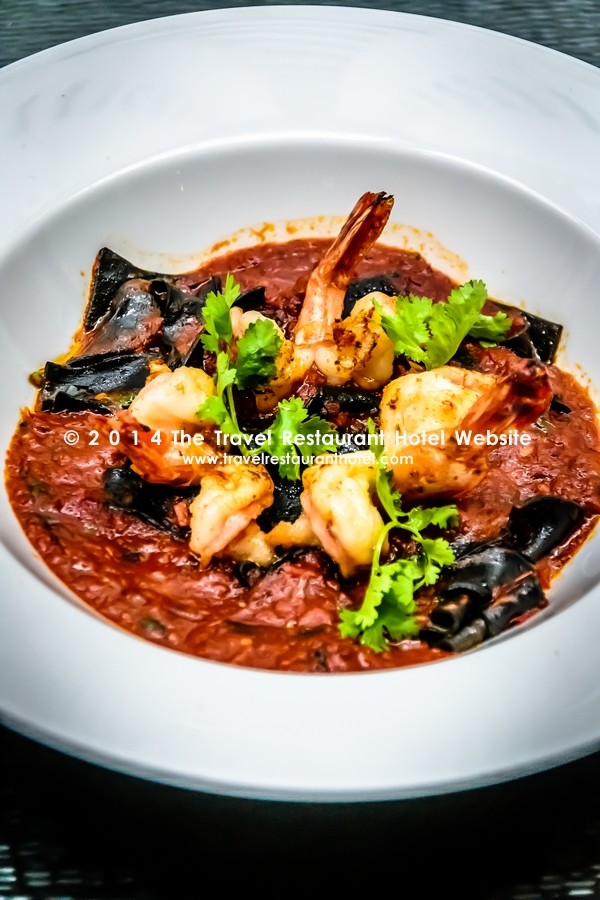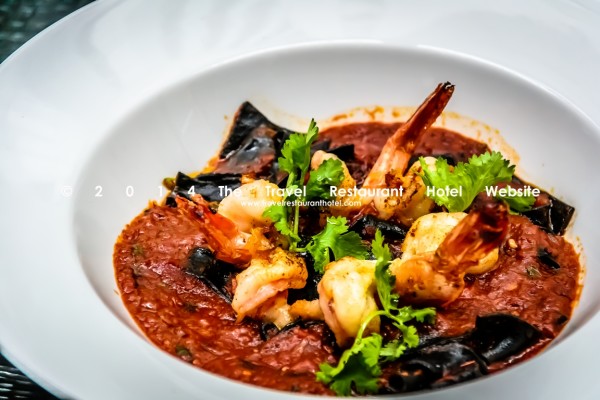 Pan Fried White Snapper
Lampung – Sumatera
Served with vegatables, peanut pickle, spicy tomato vinaigrette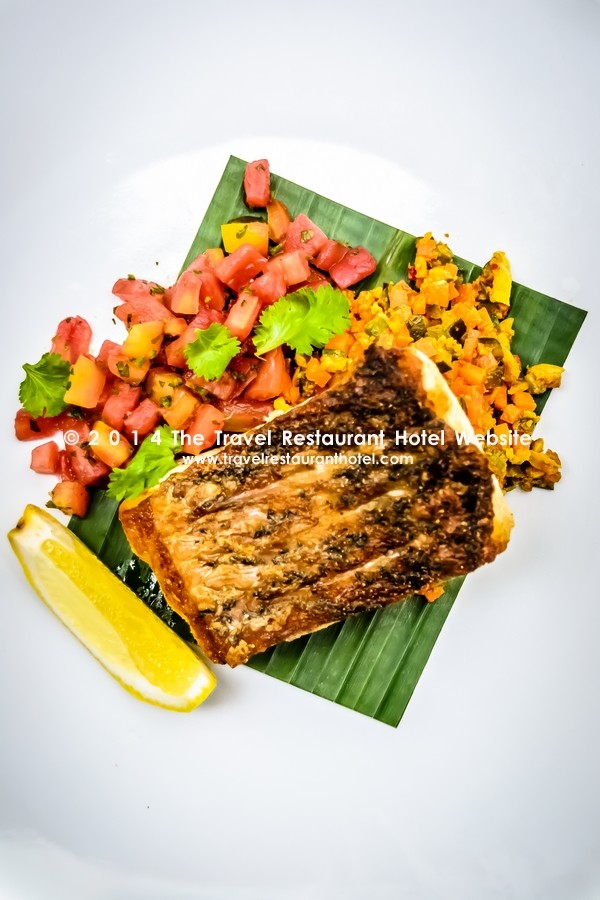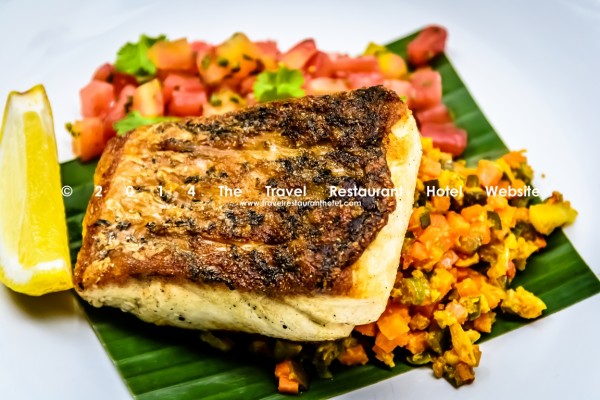 Shanghai Storm offers authentic Chinese cuisine served in a casual setting. The dishes are offered in Tapas portion and Main Course portion, which makes it convenient to try many dishes.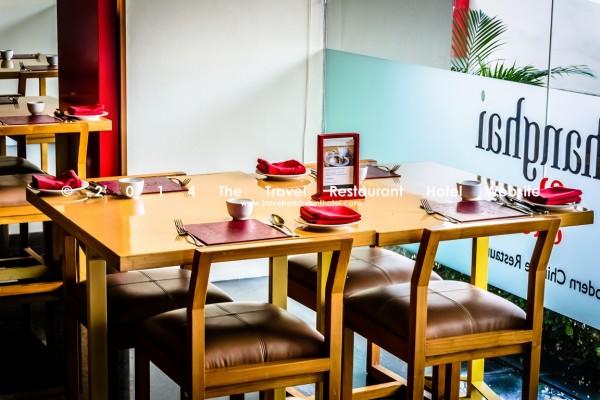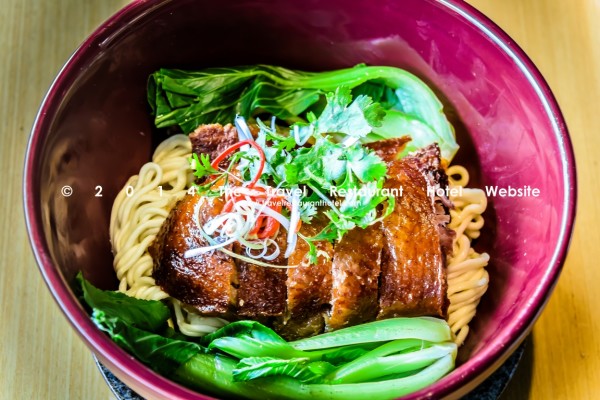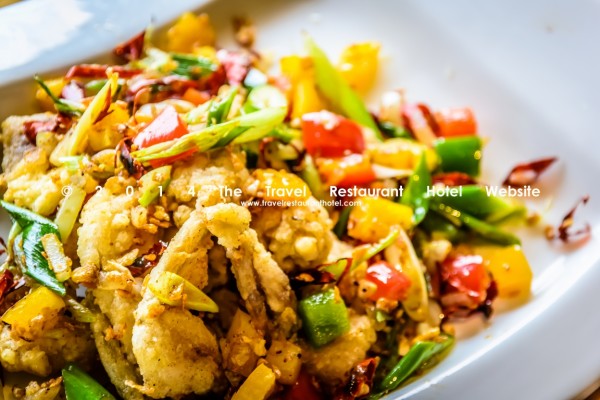 Other things I enjoyed about the Alila:
Every evening, they would put little tea lights on the floor by the walls in the lobby. The lobby is transformed and the ambience became so magical. Who would have thought that such an inexpensive thing (tea light) would create so much value?
In the bathrooms, they provide chemical-free soap handmade from virgin coconut oil, palm oil, vegetable glycerine, honey and essential oils.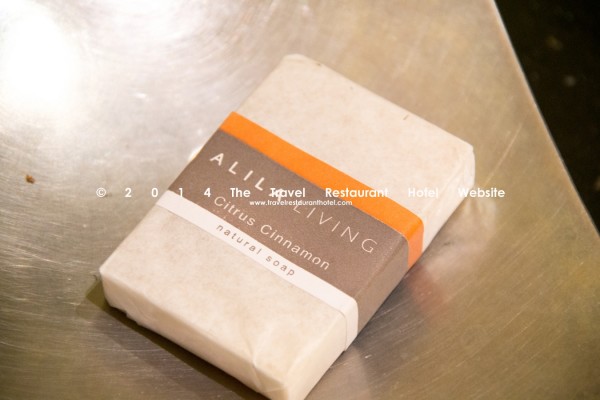 They have a great gym— big and very complete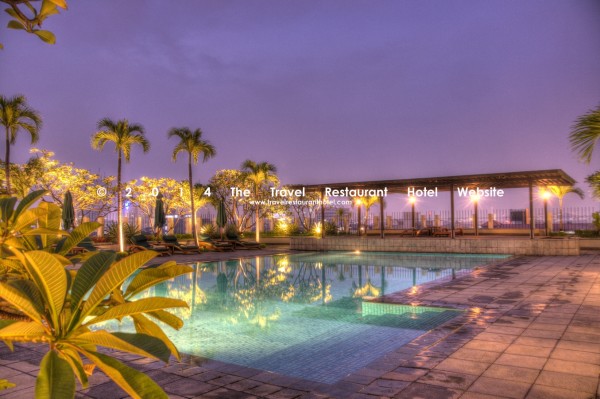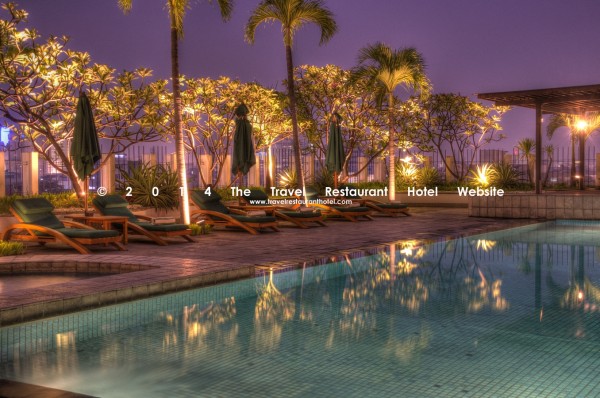 The spa treatment rooms are spacious and clean.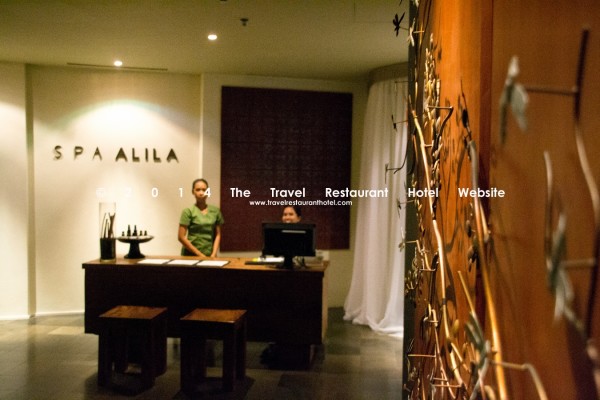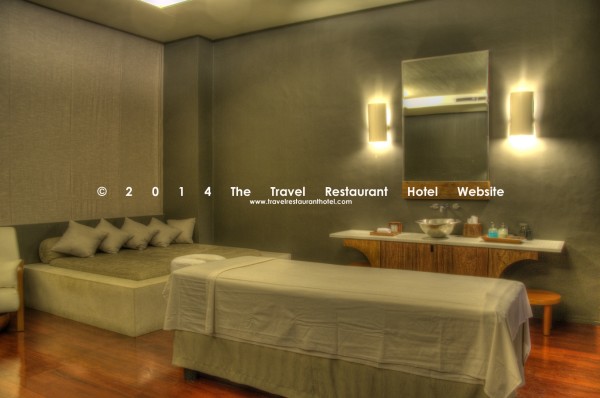 The staff speaks good English. There is no problem communicating at all.
Alila definitely surpasses bigger and more expensive international chain hotels.