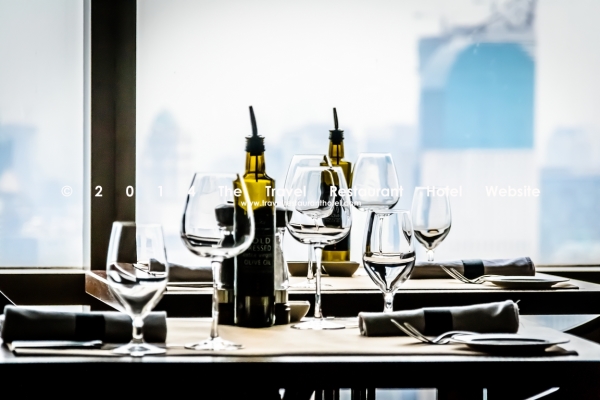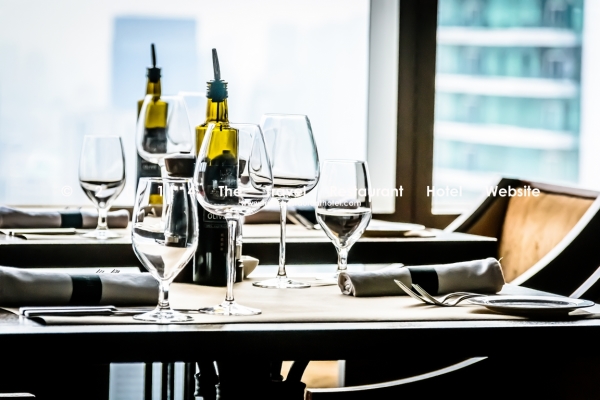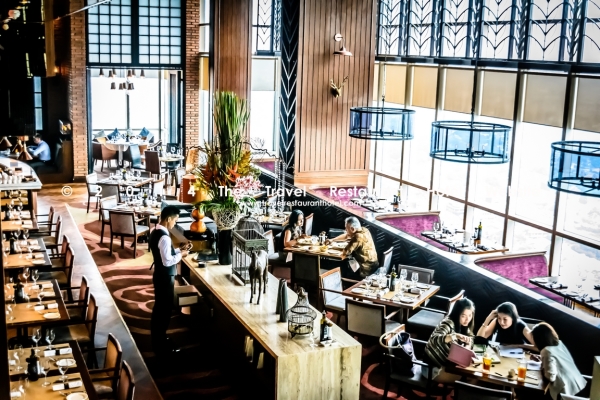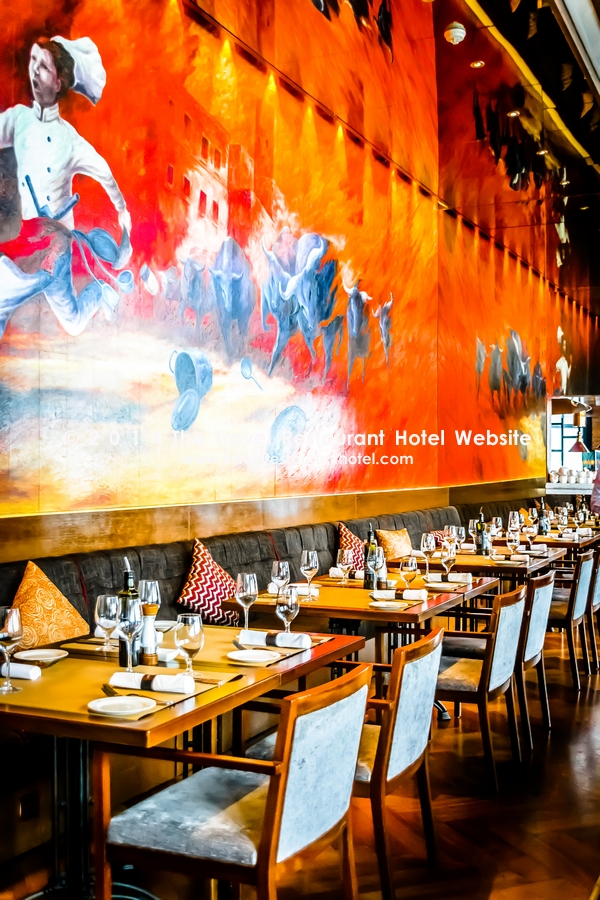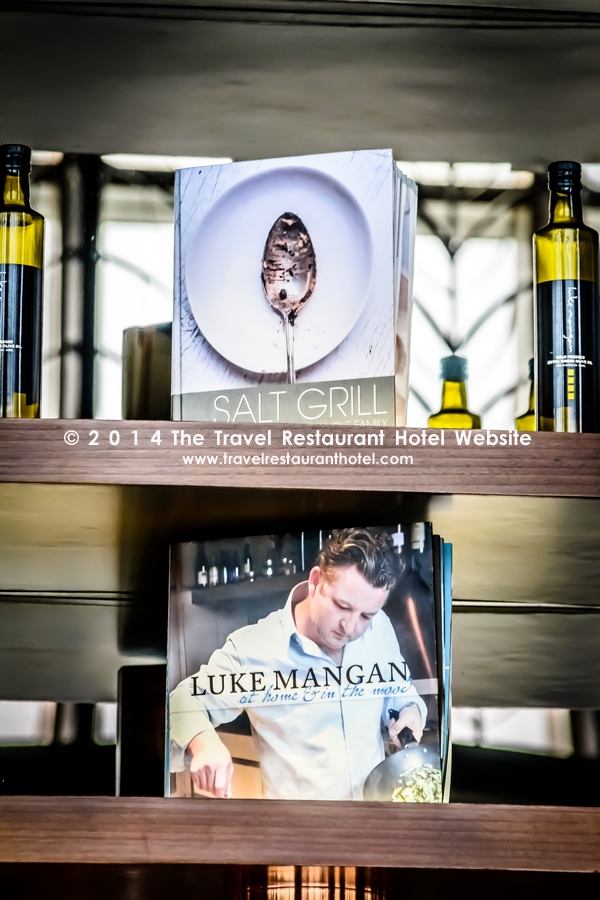 Salt Grill by Luke Mangan is the one of the three restaurants of Altitude, a premier dining destination perched on top of Jakarta. Helmed by Executive Chef MJ Olguera, the restaurant is situated right at the centre of the Thamrin shopping district.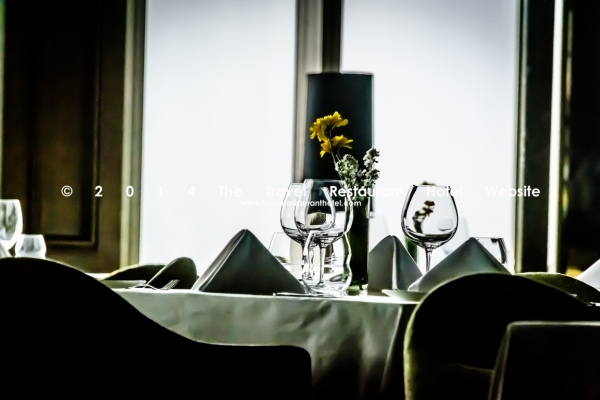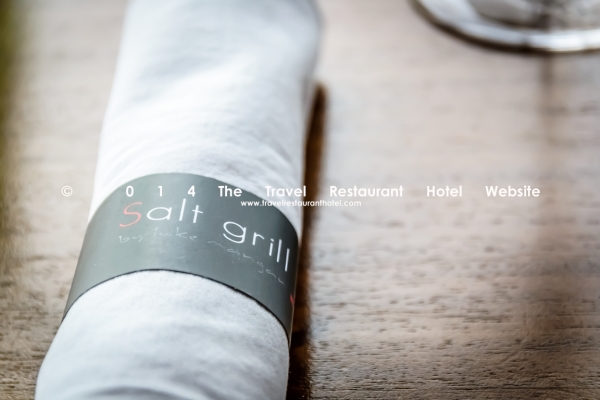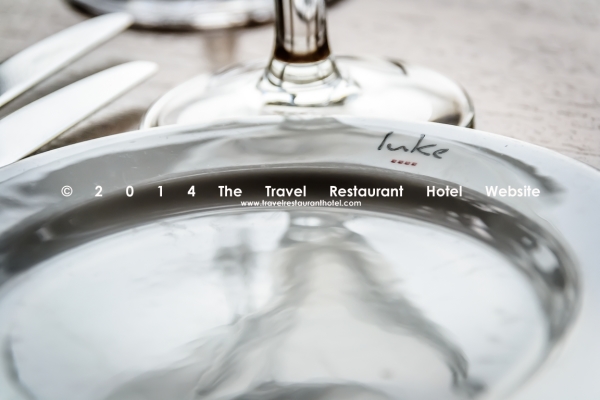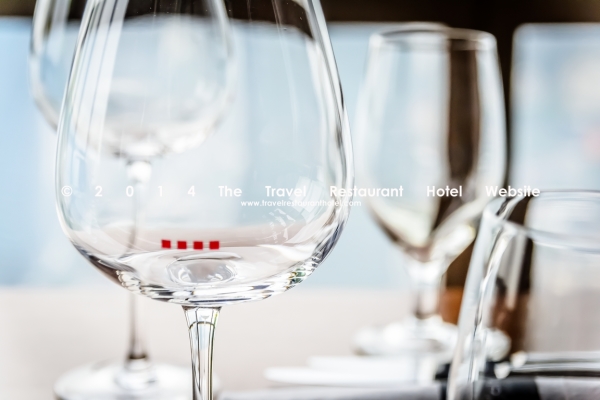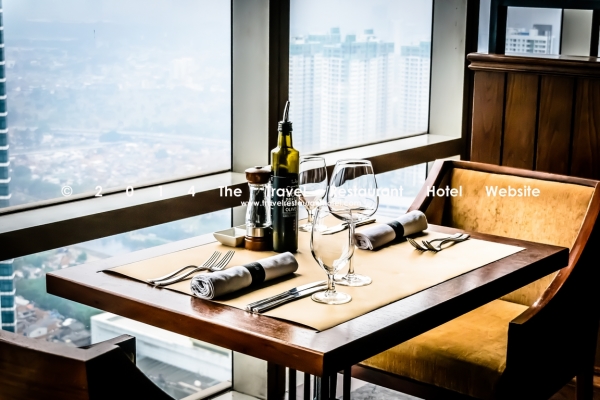 Sashimi of Kingfish, Ginger, Eshallot and Goat's Feta IDR145,000
One of their signature dishes, the freshness and lightness of the sashimi and rucola, the sweetness and nuttiness of the eschallot, the creaminess of the feta, the saltiness of the salt sprinkled on all come to make an excellent blend of flavours. The dish is complex, tantalizing and teasing to the palette.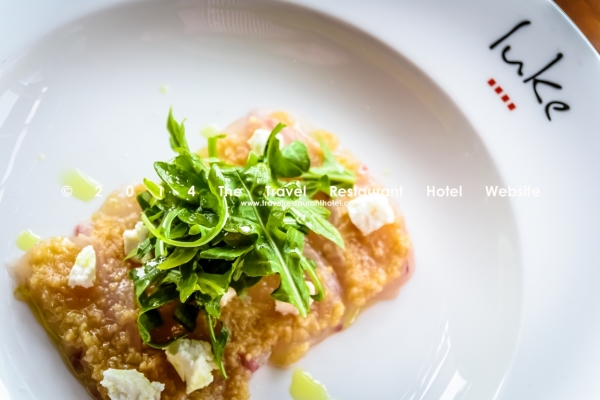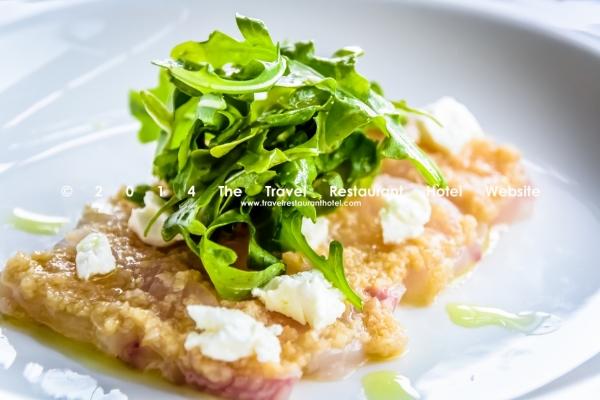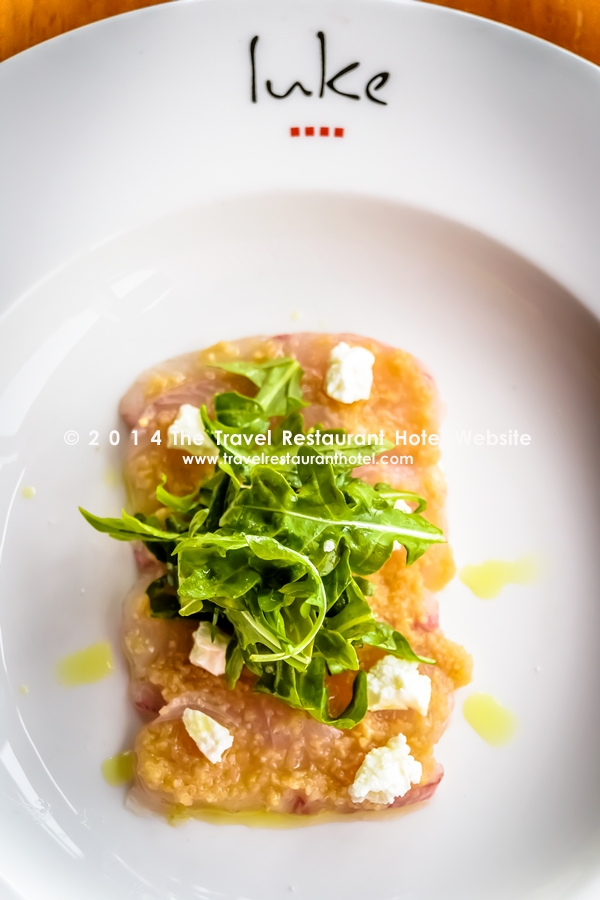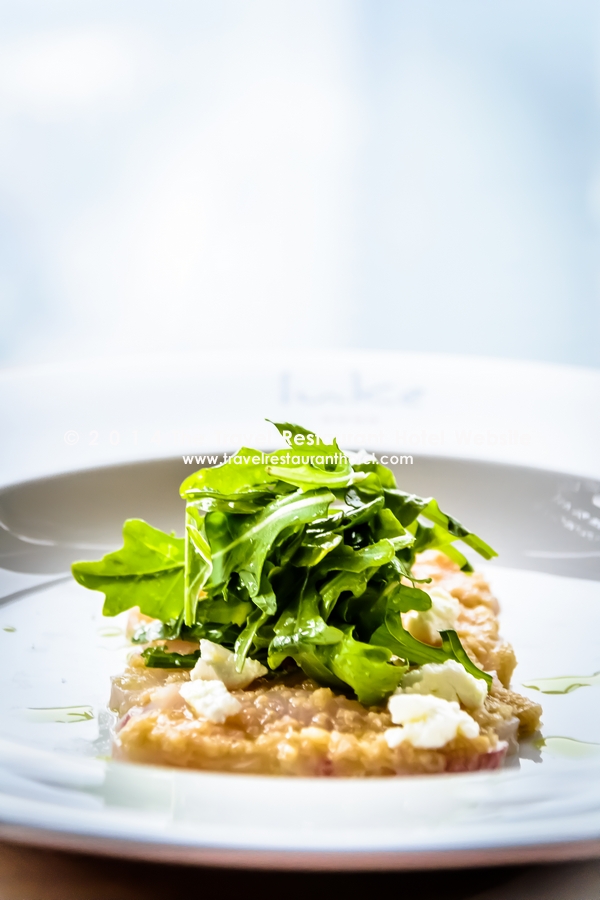 Sydney Crab Omelette, Enoki Mushroom, and Herb Salad, Miso Mustard Broth IDR140,000
This appetizer has an unmistakable Asian quality. The crab omelette is flavourless. Hence, it is highly recommended to consume the omelette together with the herb salad on top and the miso mustard broth. The herb salad, consisting basil, fried shallots, chili strips for colour and enoki mushroom, add welcomed crunch and textural complexity to otherwise soft, limp egg. They have also cleverly added mustard to the miso broth. That adds a certain depth or volume to the broth. When all the components are taken together, this appetizer works well.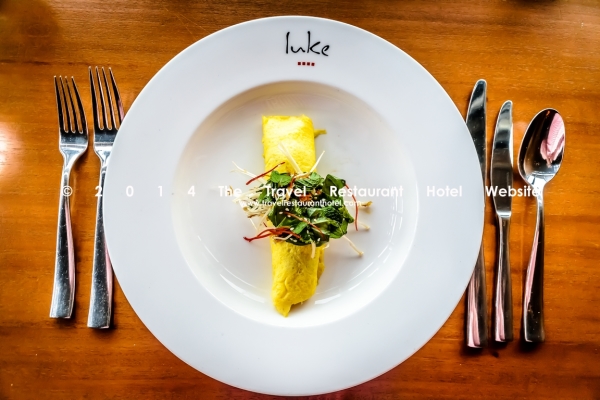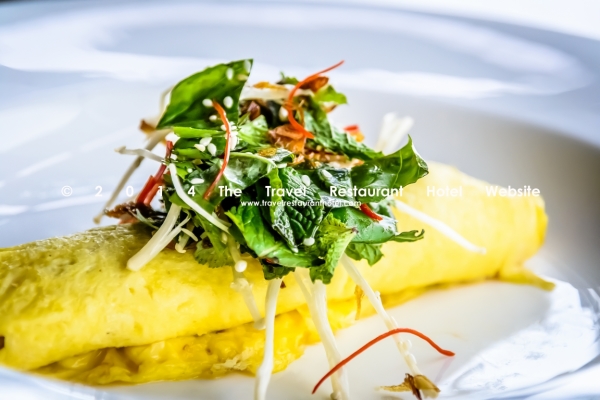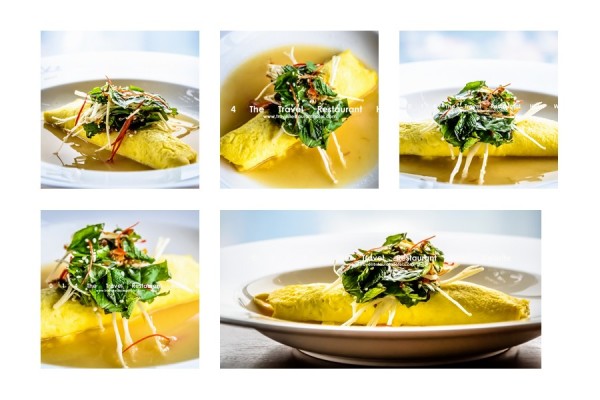 Pan-fried Gnocchi, Corn, Asparagus, Zuchini, Parmesan, Thyme, Truffle and Verjuice dressing. (Vegetarian) IDR120,000 for entree or IDR180,000 for main course
Starchy and greasy, this is comfort food.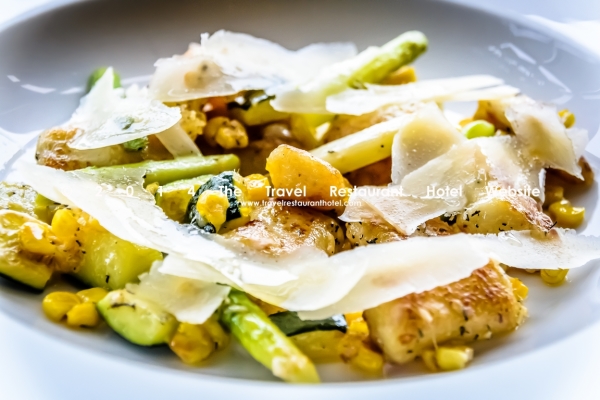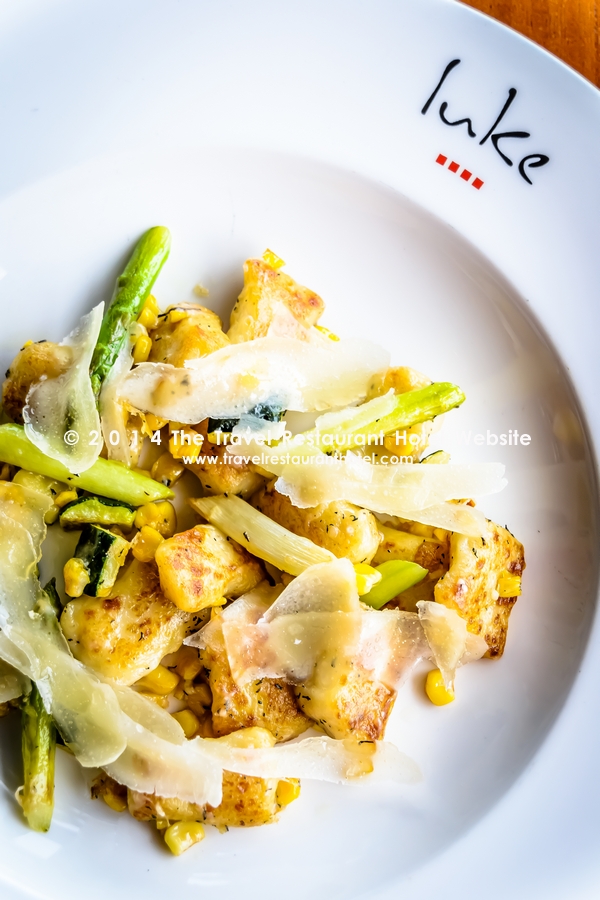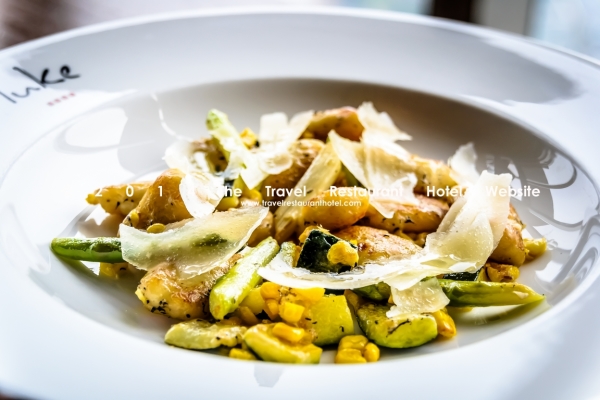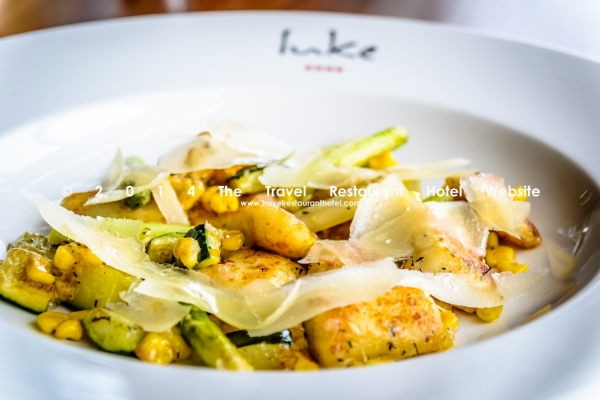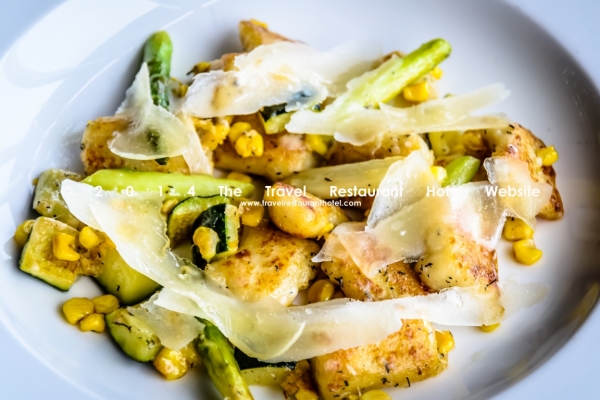 This place is often booked up for events, so call in advance.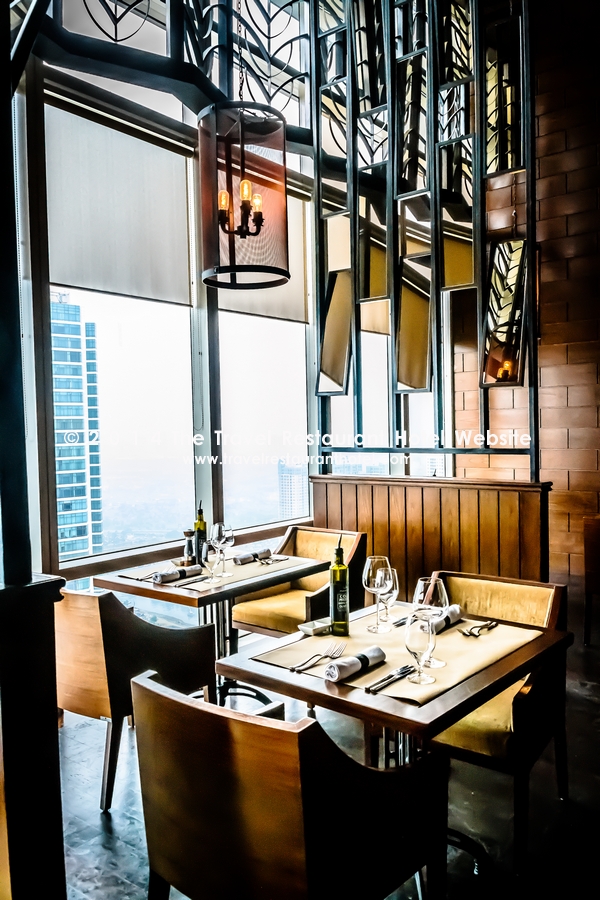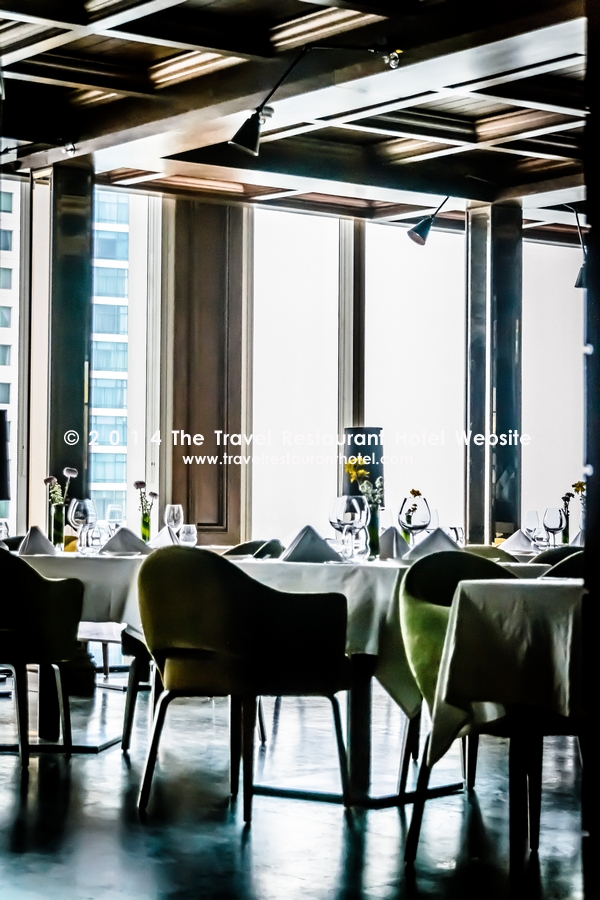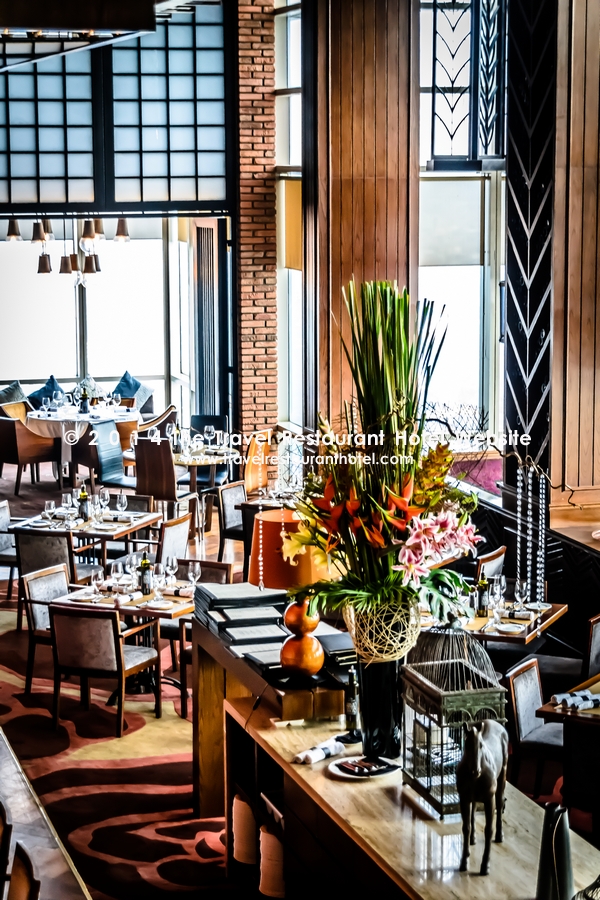 (Visited 7 times, 1 visits today)