Have you ever caught yourself wondering which accommodation to choose for your stay in colourful Kuala Lumpur in Malaysia? A plethora of options awaits you but travelling to a foreign land, whether for leisure or business purposes, should allow you to simply unpack and unwind in comfort. Hotel Istana Kuala Lumpur City Centre offers its guests just that and more, with this upscale and deluxe hotel boasting its 5-star promise in providing a "stay-work-relax" concept for guestrooms from its amazingly convenient location.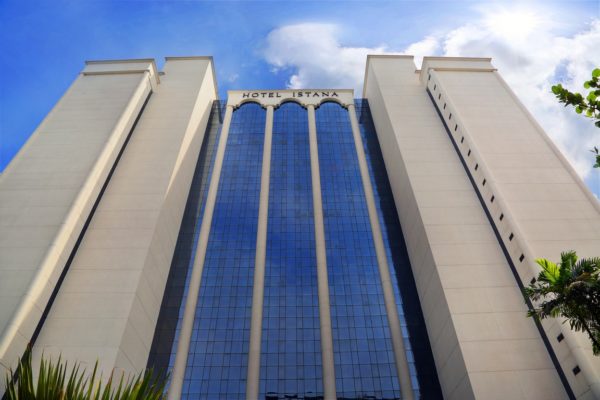 Hotel Istana is a holy grail for guests who love shopping amidst other leisure activities. Placed accessibly at the corner of Jalan Raja Chulan and Jalan Sultan Ismail, the hotel is at the spotlight of the Bintang Walk shopping and entertainment hub. This means that renowned shopping malls such as Pavilion Kuala Lumpur, Lot 10, Bukit Bintang Plaza, Sungei Wang Plaza and Suria KLCC are just minutes away for its respected guests to go on a shopping craze! What's better news is that the brilliant Hotel Istana is supported by an impeccable road and rail transport system, in addition to a comfortably convenient air-conditioned elevated walkway, making it that easy for its guests to get around the city. Also, the hotel provides other services including public bus and taxi networks alongside private limousine services. For guests on business trips who require an accessible yet utterly well-deserved luxurious accommodation, it is indeed a treat to know that Hotel Istana is strategically located in the heart of Kuala Lumpur's business and commercial centre, the eminent Golden Triangle. Oh yes, Kuala Lumpur International Airport is also less than an hour's drive away from the hotel.  Certainly, that is a major perk for guests who may worry about getting to and/or from the airport easily!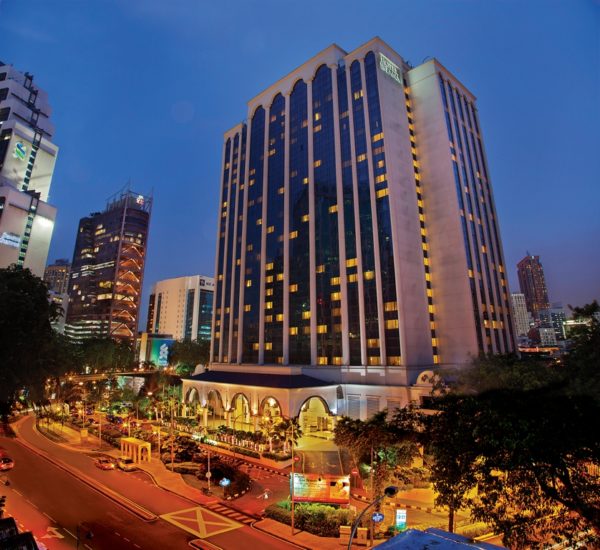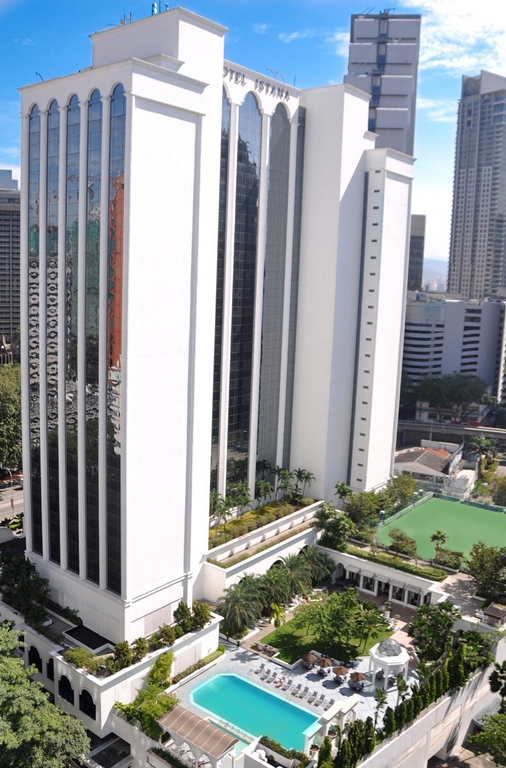 If the intricate connectedness between Hotel Istana and the city amazes you, wait till you read about the interior decadence the hotel's facilities exude! Hotel Istana embodies the "stay-work-relax" concept, a quality it emanates throughout its 515 well-furbished guestrooms, including 4 State Rooms. The array of room types and suites is wholesome to meet every personal and corporate need, with every room built and designed to welcome holiday goers and business travellers alike. Every level of its 23-storey building holds its own grace, from its convention facilities to the elegant dining Hotel Istana is sure to offer.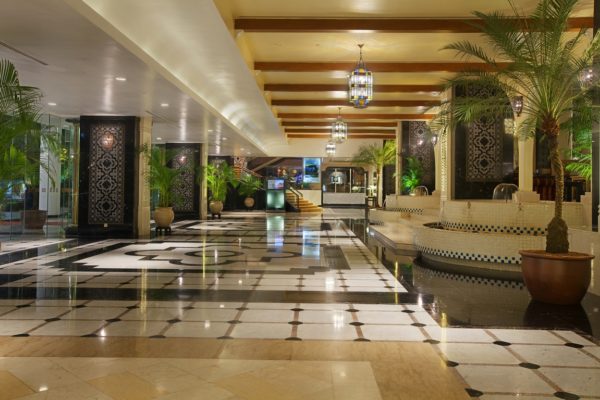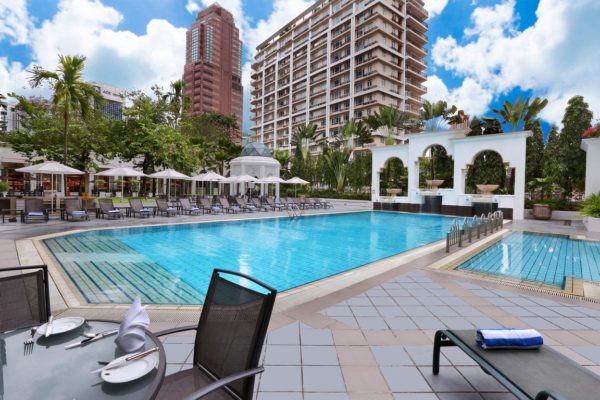 Guests who love to stay in sync with social media and current news need not fret as the hotel provides complimentary 100Mbps high-speed broadband Internet WIFI access and two units of IDD telephones. Electronic key-card security and in-room safes will put guests' minds at ease. Those who crave a relaxing and rejuvenating rest will be reassured to know that the hotel gifts complimentary coffee/tea-making facilities to its guests and offers in-house movies besides other luxurious room amenities. Such wonderful features are given in all rooms on designated smoking and non-smoking floors. Imagine sipping a warm cup of coffee whilst watching a movie with the skyline of the city as your backdrop, it cannot get any better than that!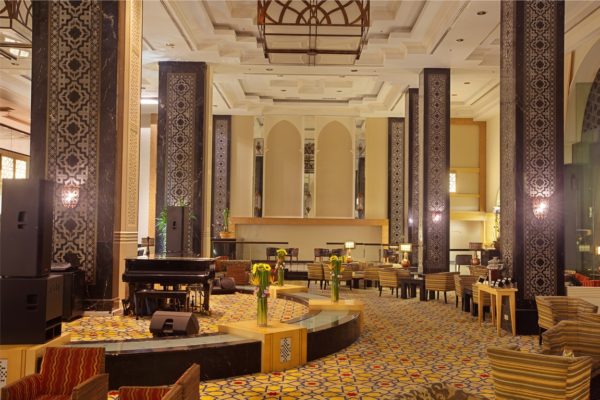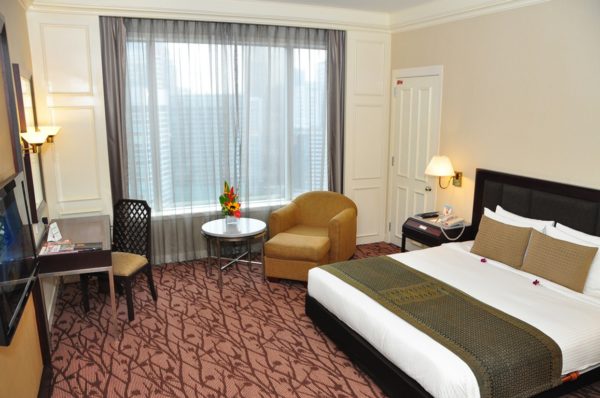 Hotel Istana's guests are in for an even more indulgent self-pampering time with the lush and palatial bathrooms, with separate shower facilities being offered along with an exquisite range of toiletries and a marble-encased vanity and sink counter. After a long and refreshing bath, guests are entitled to enjoy the spacious guestrooms which are some among the largest hotel rooms in Kuala Lumpur. Keeping in mind that Hotel Istana boasts rooms decorated with traditional concepts, the warm colours which accompany its hand-woven carpets will indefinitely feel like a beautiful embrace. Guests who value essential time-saving services will not be excluded with available services given such as airport pick-ups, express check-in and check-outs while personalized butler service is extended to guests of the Club Floor, with exclusive privileges awaiting them. The Club Rooms are placed on the 18th to 22nd floors along with suites and State Rooms, all designed to blow the minds of their guests. Besides the butler service, classy bath toiletries, personalized stationery, complimentary pressing of one suit daily, bathrobes, and slippers are some of various benefits enjoined to Club Room guests. Other guests are also welcome to join in the fun and luxury with the hotels' Deluxe Rooms being located from the 3rd to 17th floors.
Hotel Istana Kuala Lumpur City Centre is simply an accommodation of ease and convenience enveloped in mere luxury. Whether its guests stay for leisure or business, the hotel aims to cater to its guests' every need in providing a comfortable experience in Kuala Lumpur, one embedded in utter relaxation and pure excellence.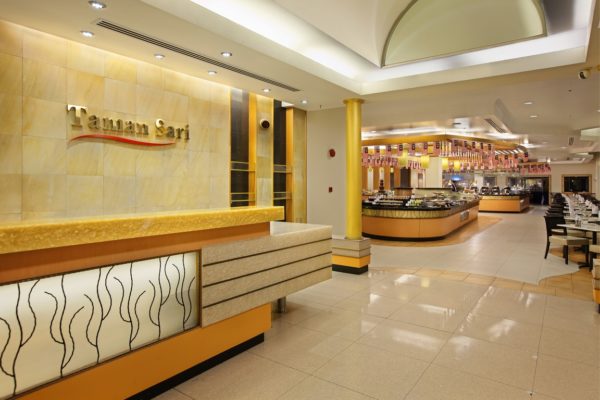 (Visited 3 times, 1 visits today)