As the resort's premier accommodation category, Club Intercontinental offers luxury all the way.
The luxury and premium service begins where dedicated staff meets you at the arrival hall, help you with your baggage and escort you to a very clean and shiny air-conditioned limousine. It saves you the hassle of queuing for taxi. Once settled in the limousine, you are offered a very cold towel and bottled water. Believe me, after waiting through a flight delay at a very old and run-down airport and flying on a budget carrier where everything is charged, the cold towel and water were gold! The transfer to and from the airport is complimentary for Club Intercontinental guests.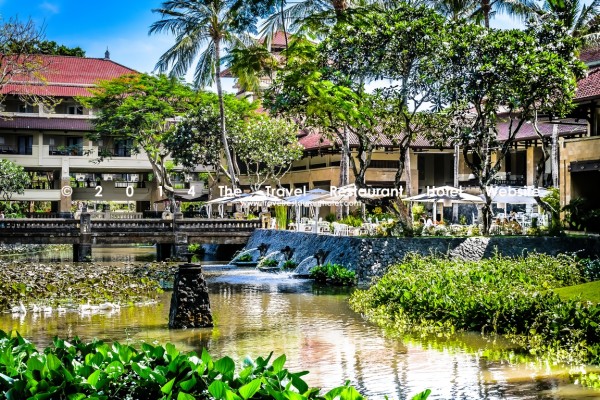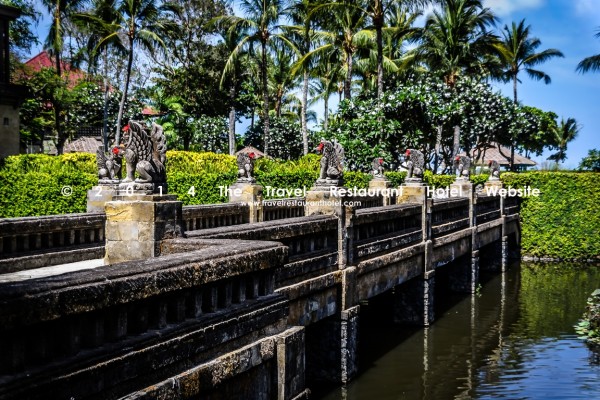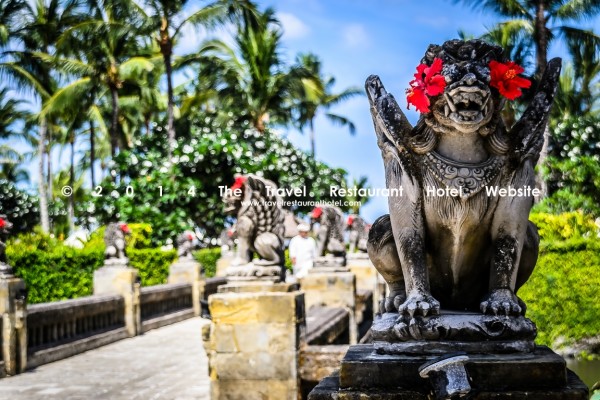 I arrived at the resort at night. The warm lighting made me feel welcome and cocooned by luxury straight away. For Club Intercontinental guests, a butler welcomes you (24 hour butler id available for your needs) and escorts you to the air-conditioned Club Intercontinental lounge for check-in (ordinary guests check in at the un-airconditioned reception).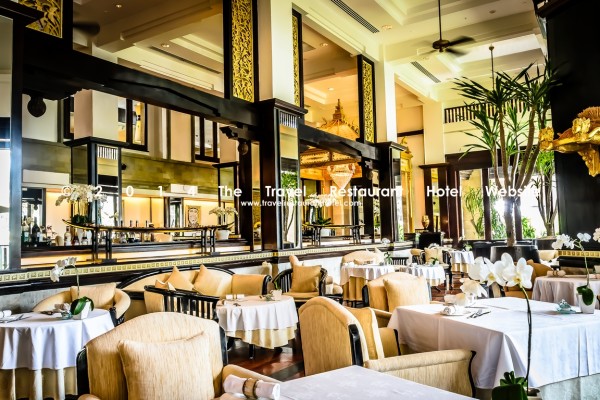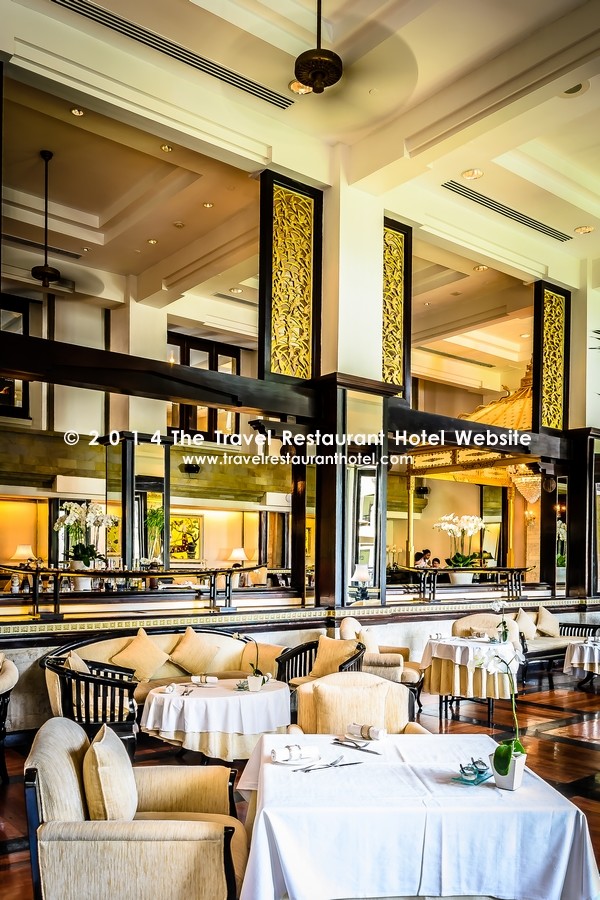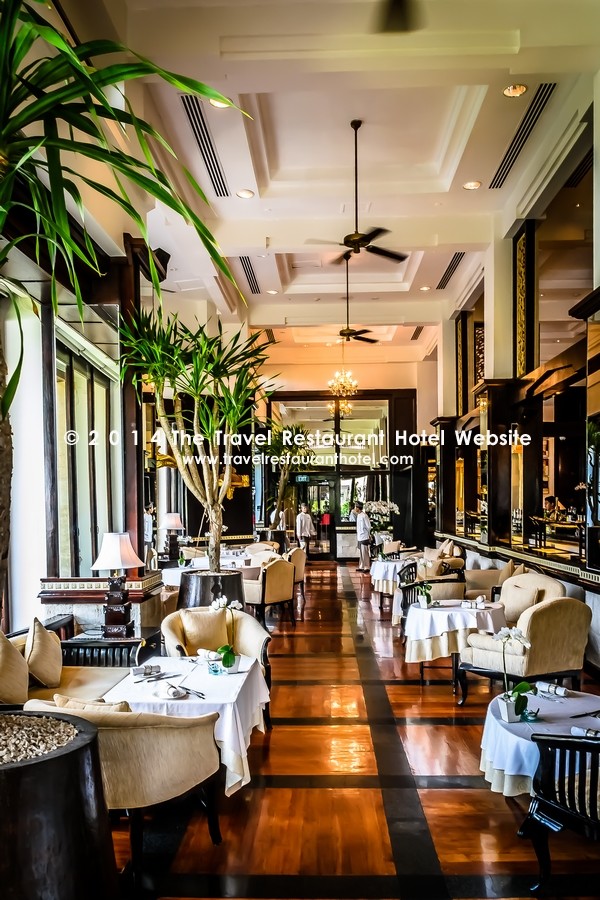 This Club Intercontinental lounge has got to be the most elegant lounge I have seen. The lounge exudes old world grandeur so rarely seen today. Think high ceiling, floor-to-ceiling windows overlooking a landscaped pond, a grand piano with a live pianist in the evenings, starched white table cloths, mother of pearl napkin rings and immaculate uniforms.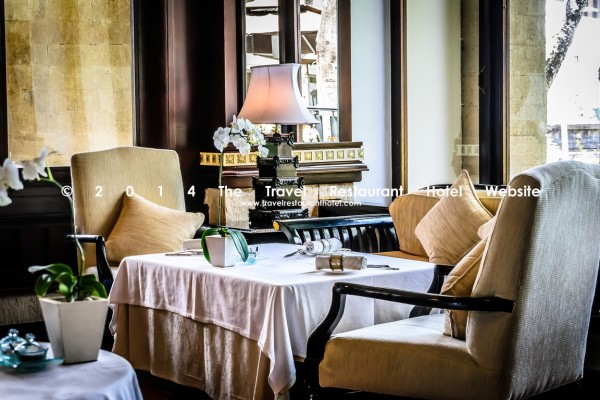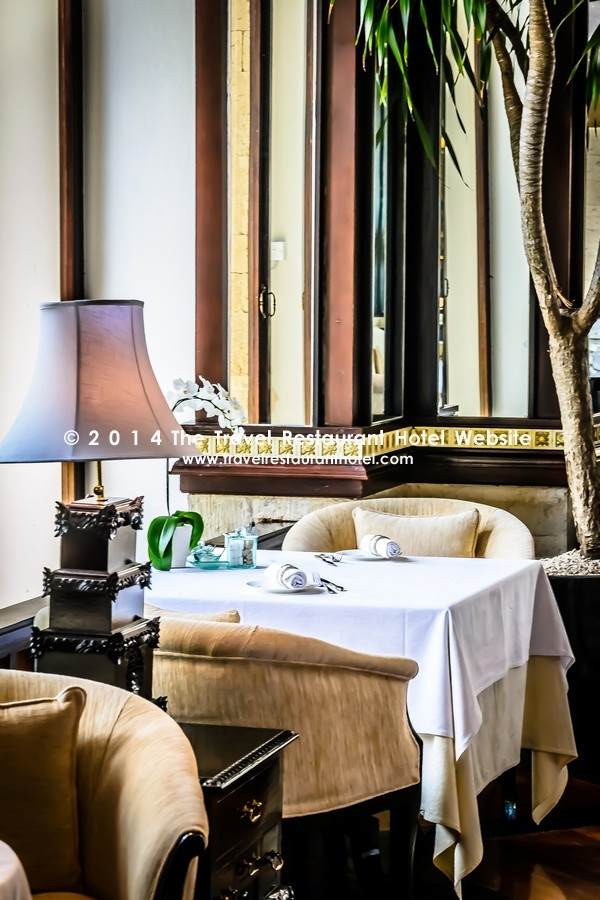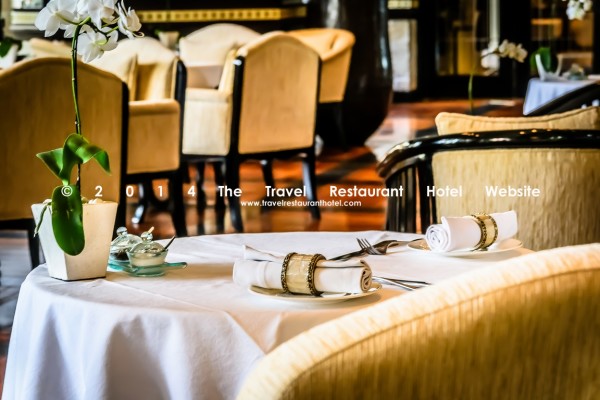 Besides dedicated check-in, the Club Intercontinental lounge also offers:
6.30am to 11am
Gourmet breakfast for indulging start to the day
2pm to 4pm
Afternoon tea served with a 4-coure menu of snacks paired with specific tea blends.
4.30pm to 7.30pm
Evening cocktails, wines, sparkling wines and a selection of canapes.
The hours are generous (3 hours of complimentary cocktails as opposed to 2 hours in other resorts). Also, in addition to local Indonesian Hatten sparkling wine, they also offer Italian prosecco and Australian sparkling wine. This is a notch superior to other resorts which cut cost by offering only Indonesian Hatten sparkling wine.
Cocktails are also served at the Club Pool for families who do not wish to be separated.
The sense of luxury continues in the Club Intercontinental rooms. They are very spacious—- besides a King bed, there is a couch/ day bed. Around these furniture, there is still a lot of space to walk around. You may want to wander to your own private balcony, complete with 2 deck chairs.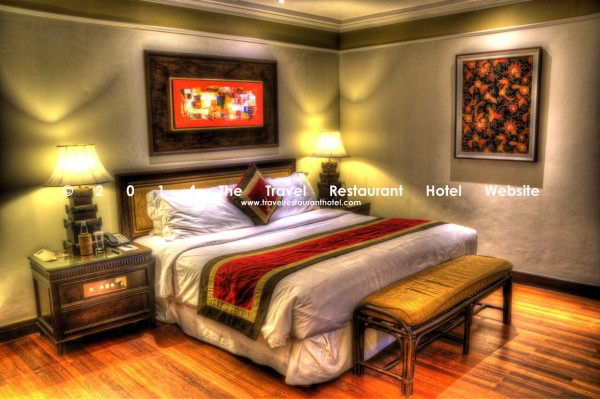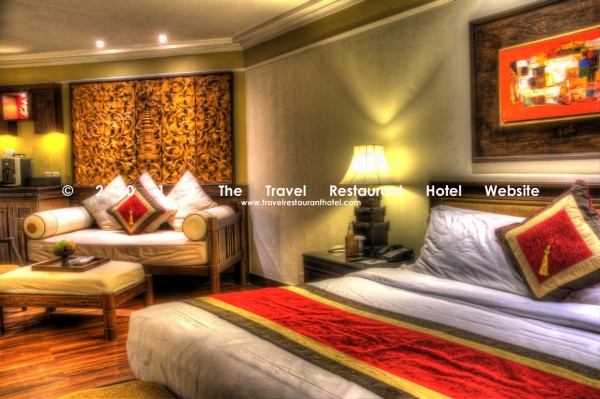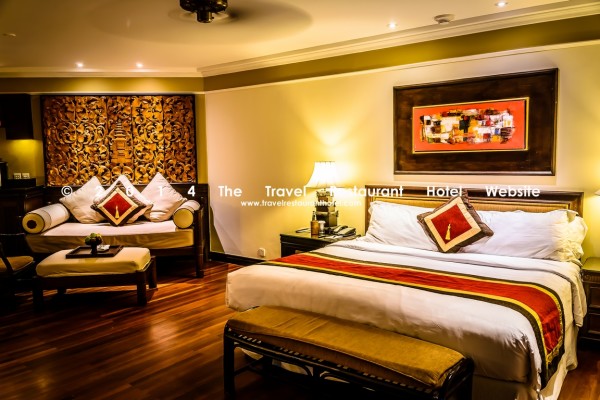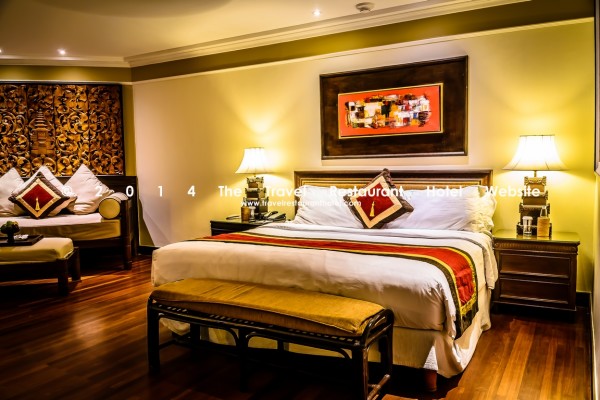 The colour scheme of red and gold whispers luxury. Luxury is also found in the details. Instead of a plain white duvet cover, the duvet cover has a subtle pattern of feathers, elevating it above the plain common ones. At the in-room bar, there is a coffee machine complete with fresh, unground coffee beans. There is also a selection of 6 different TWG tea.
For Club Intercontinental guests, they have a choice of 5 different venues to take their breakfast: Club Intercontinental lounge (air-conditioned), Taman Gita (air-conditioned, buffet, a lot of families and children), Jimbaran Gardens (buffet, poolside, no airconditioning), Club Pool (poolside, no airconditioning) and in the privacy of your own room.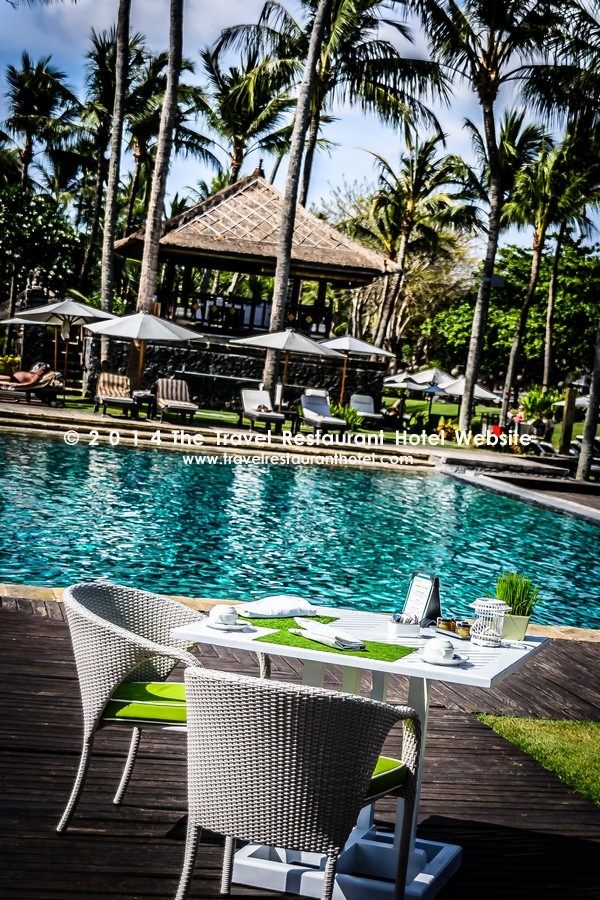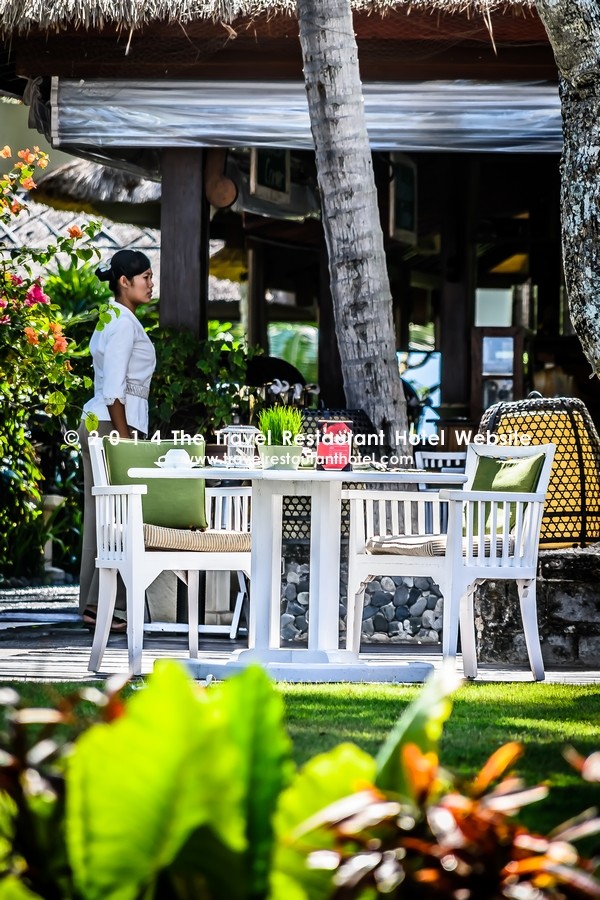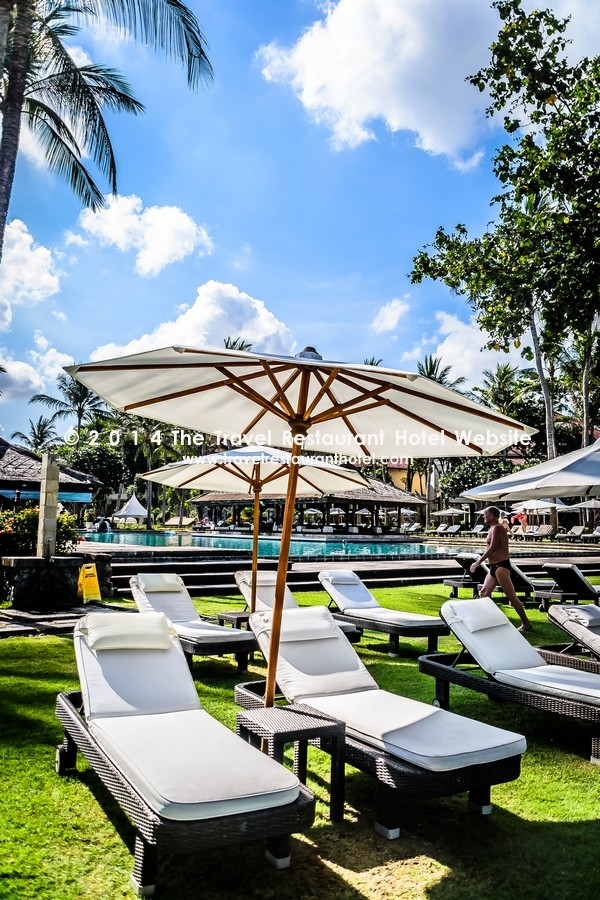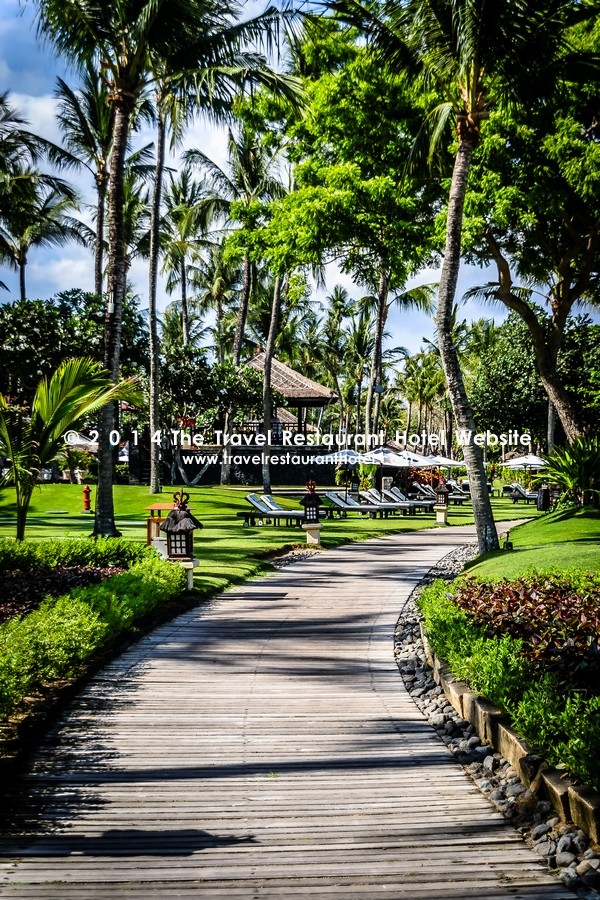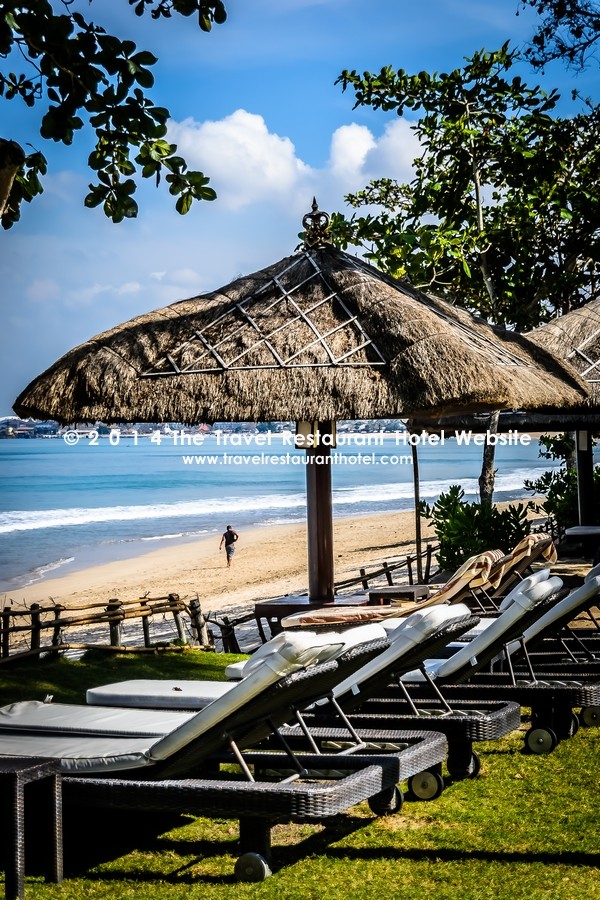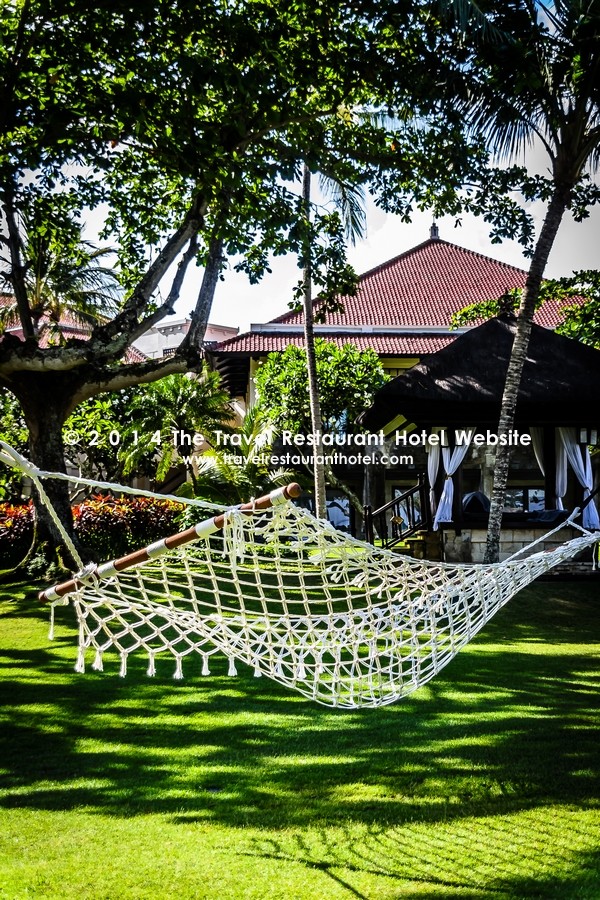 I would highly encourage you to take your breakfast at the Club Intercontinental lounge not just for the airconditioning. Besides a small buffet selection of cold cuts, cereal and fruit, they have an excellent a la carte menu. You can select the usual Western breakfast, the Balinese breakfast (rice porridge with boiled egg and chicken), Japanese breakfast (soba noodles, Wakame Tamago, California rolls) or Chinese breakfast (rice congee with dim sum and you tiao). You may also order additional sausages, omelette, French Toast, waffles, fried rice, fried noodles, chicken curry and the like. With beautiful presentation and excellent flavours, breakfast at the lounge is excellent.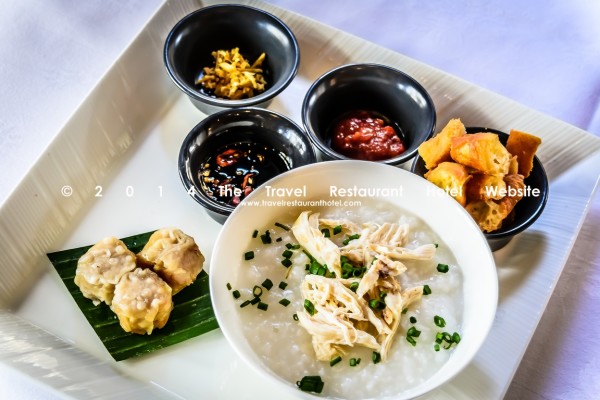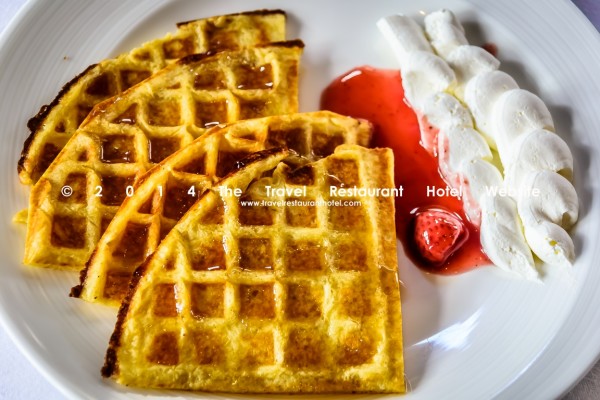 For relaxation, Club Intercontinental guests, may head to the club exclusive Club Pool. Families with children are discouraged from the Club Pool and encouraged to use the main pool instead. There are cabanas, fountains and deck chairs surrounding the Club Pool.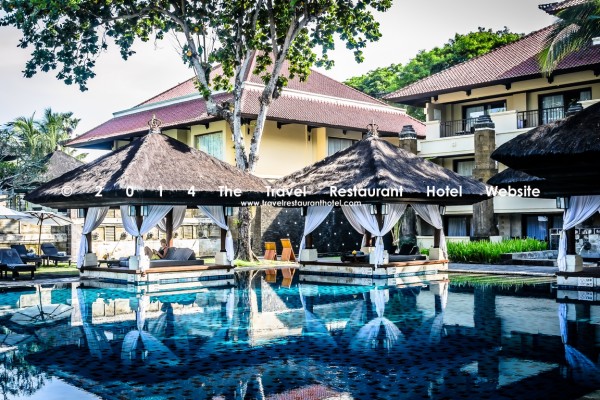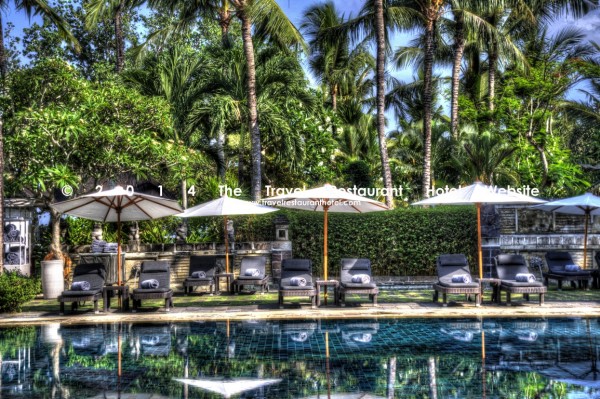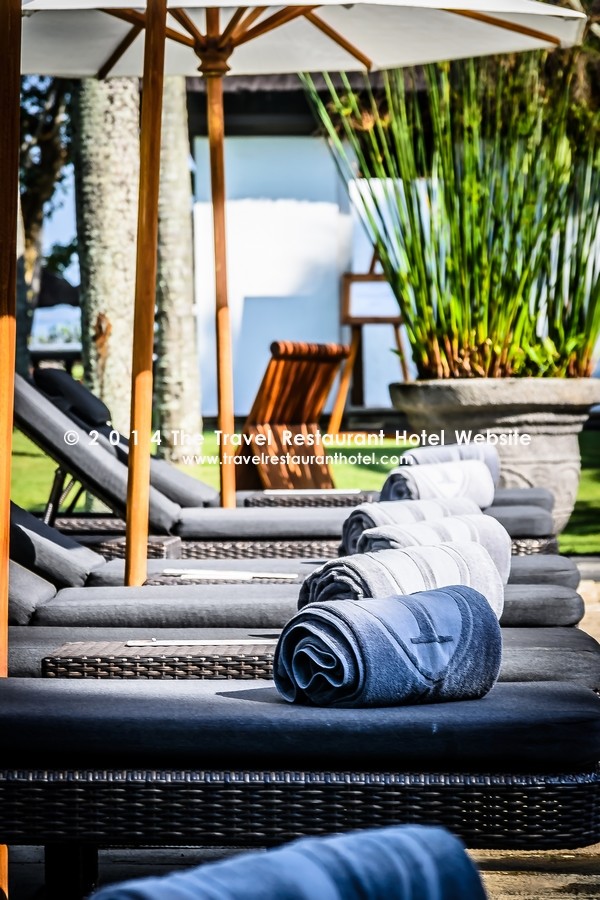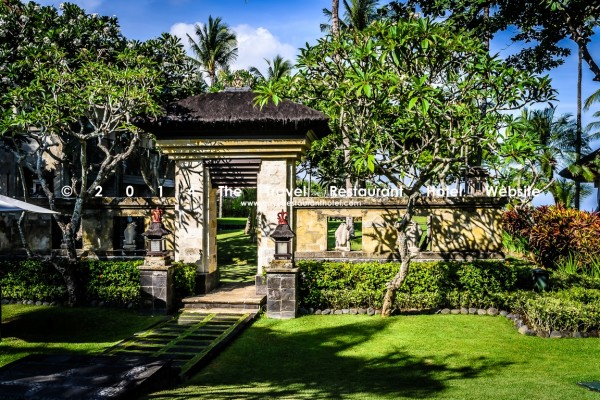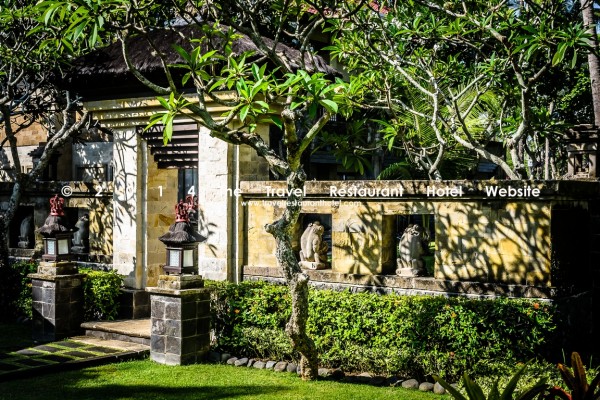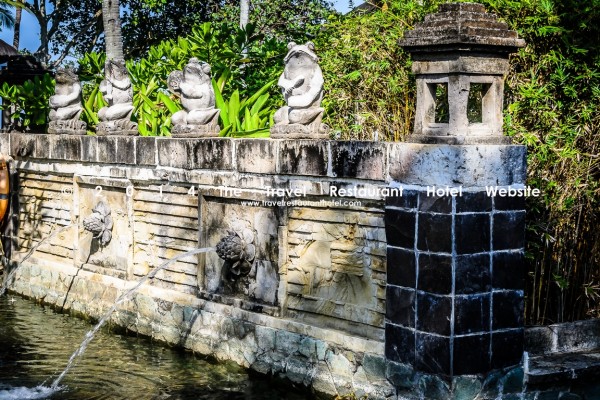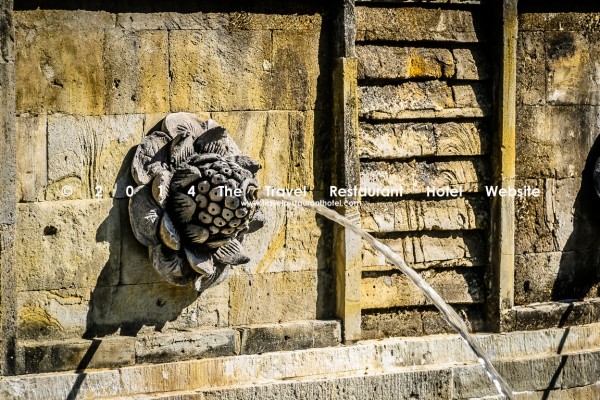 Alternatively, guests may wish to head to beautiful Spa Uluwata, conveniently situated at the middle of the resort. Guests can enjoy a Jacuzzi, a plunge pool, sauna and steam room. Complementing these facilities are beautiful statues and a chair where you can relax and enjoy the sunlight.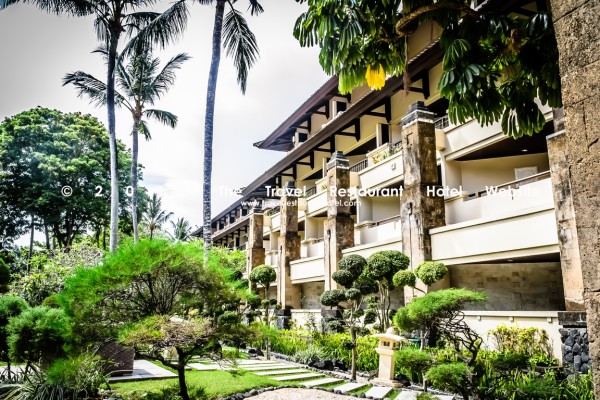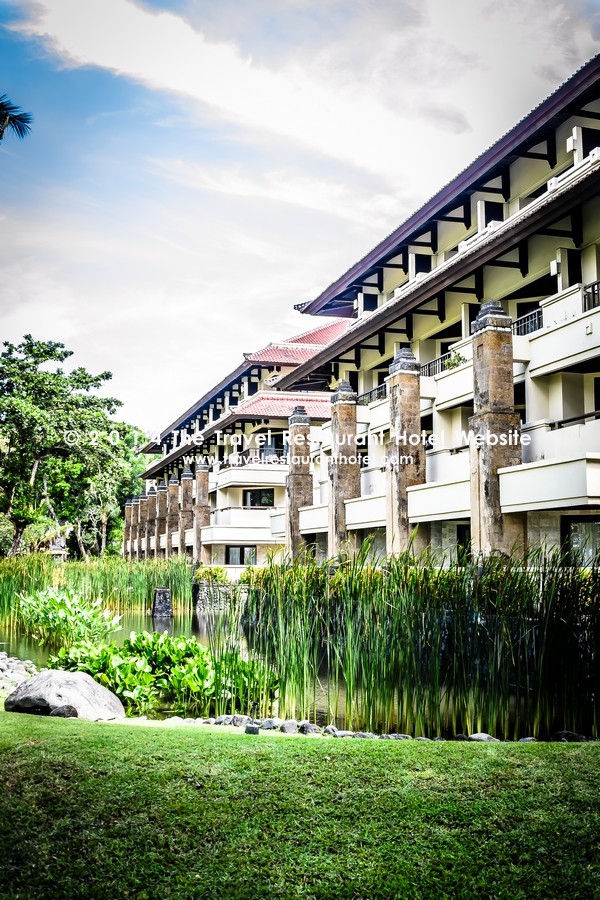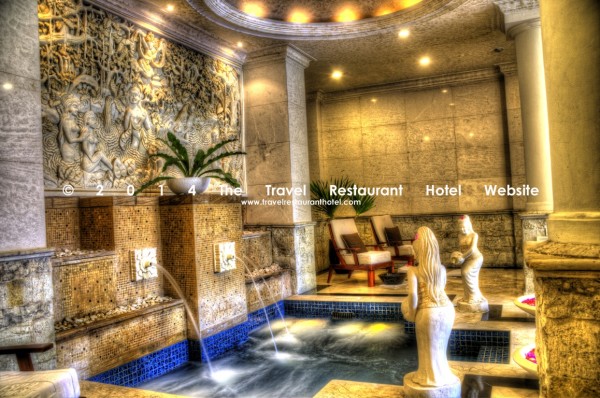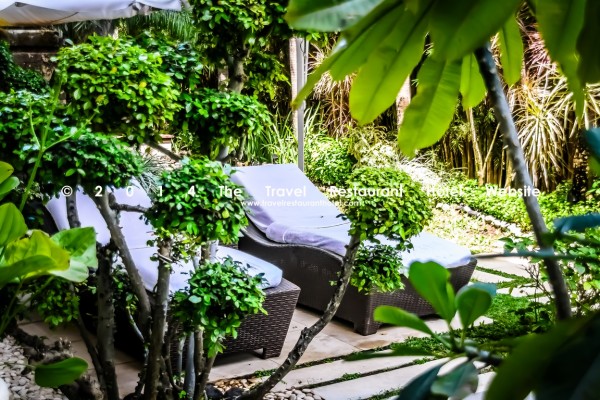 Just a mere 10-15 nins ride from the airport, the resort is great if you have a long flight and/ or many connections (plus you probably had to wait for your baggage at the Denpasar airport). It's a huge plus that the resort is near the airport. There are a couple of laudromats just outside the hotel. Also, there are a couple of ridiculously cheap massage places (IDR80,000 for 60 min massage). The place looks a little rundown but the prices cannot be beaten. There is also a minimart right outside.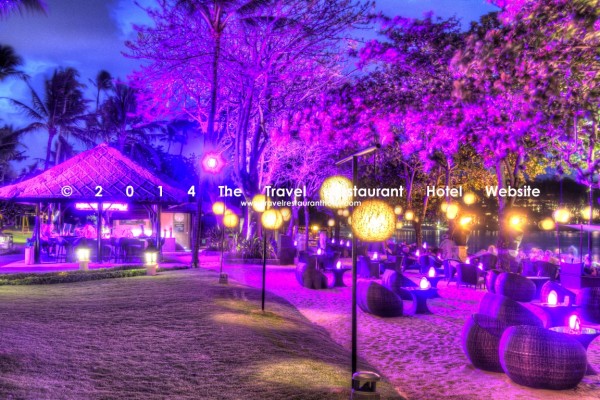 (Visited 1 times, 1 visits today)